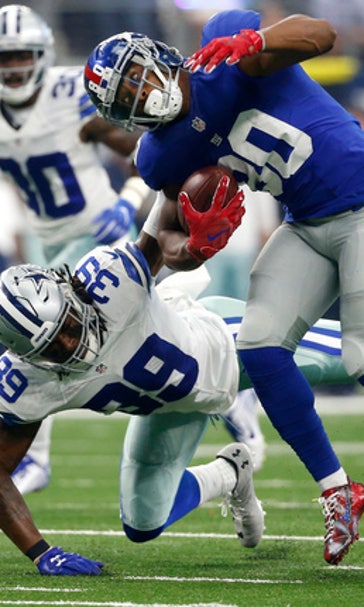 AP Power Rankings: Cowboys still in No. 1 spot
November 29, 2016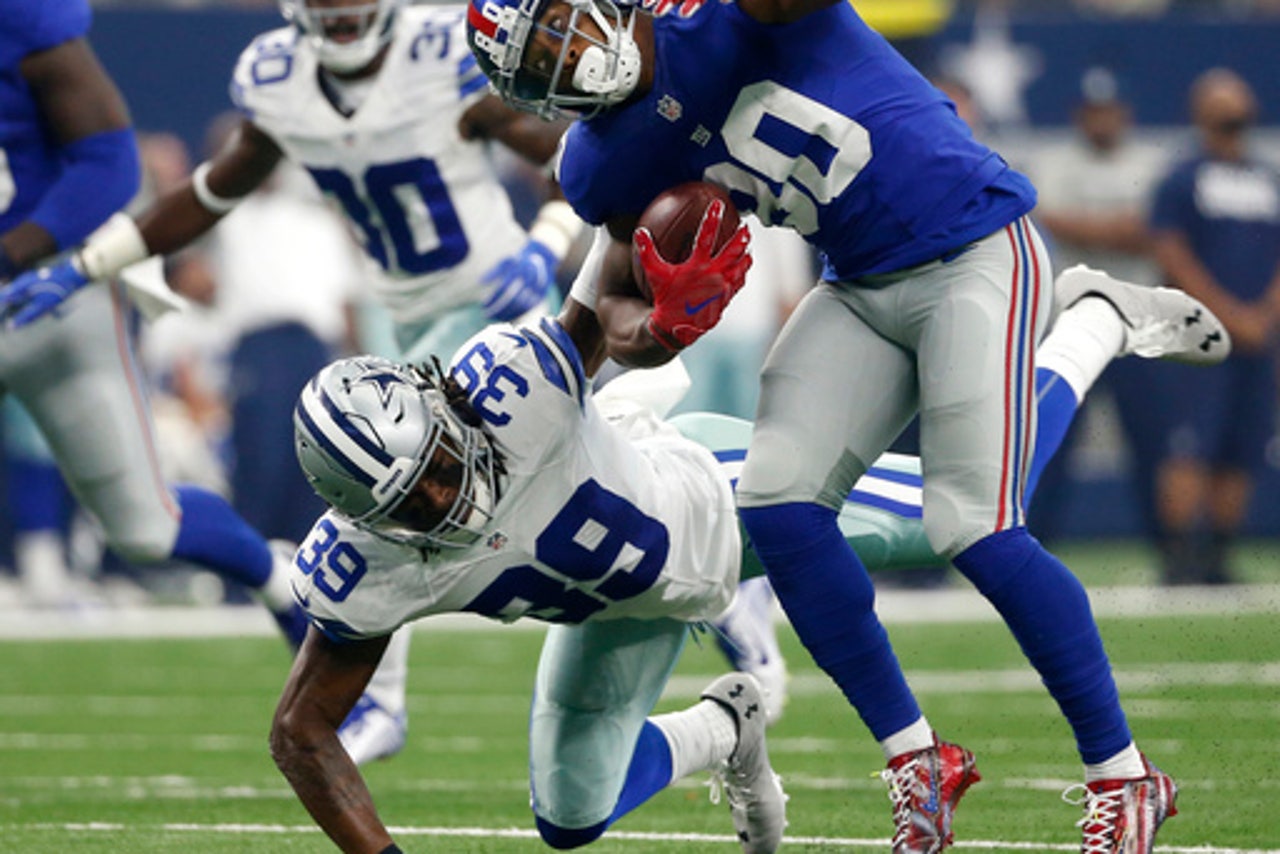 NEW YORK (AP) With the best record in the NFL at 10-1, the Dallas Cowboys are closing in on a playoff berth.
The Cowboys have won a franchise regular-season record 10 games in a row and play for the second consecutive Thursday when they travel to Minnesota to play the Vikings.
The Cowboys can clinch a playoff spot in Week 13 with a win of their own and a loss by Washington or with a win of their own and a loss or tie by Tampa Bay.
The Cowboys also remained in the No. 1 spot in the latest AP Pro32 poll , which was released Tuesday.
Dallas received 11 first-place votes for 383 points from balloting by media members who regularly cover the NFL.
''Dak Prescott did his part in an important Thanksgiving Day win over Washington, but the rookie quarterback masked what could be the team's only problems: a leaky defense that can't rush the quarterback. That could be an important factor down the stretch,'' Newsday's Bob Glauber said.
The Patriots received the other first-place vote and moved up a spot to No. 2 with 369 points.
The AFC West controls three of the next four spots.
First-place Oakland (9-2) inched up a spot to No. 3 with 363 points after holding off Carolina 35-32.
''Young Derek Carr has a knack for pulling close games out in the fourth quarter,'' said Ira Kaufman of the Pro Football Hall of Fame.
Kansas City (8-3), in second place in the division, jumped two spots to No. 4 after its 30-27 overtime win at Denver on Sunday night. And the Broncos (7-4) fell a spot to No. 6 in the poll.
Seattle dropped three spots to No. 5 after its 14-5 loss at Tampa Bay.
Despite winning six consecutive games, the Giants slipped a spot to No. 7.
Atlanta, which leads the AFC South, moved up a spot to No. 8.
Detroit and Washington are tied at No. 9 and surging Miami, which has won six in a row, is at No. 11.
''Is Ryan Tannehill finally figuring things out?'' asked Charean Williams of the Fort Worth Star-Telegram of the Dolphins quarterback.
---
For more NFL coverage: www.pro32.ap.org and www.twitter.com/AP-NFL
---
---