National Football League
National Football League
Animal group buys former Vick dogfighting compound
Published
May. 27, 2011 11:30 p.m. ET

An animal rights group bought NFL star Michael Vick's former dogfighting compound on Friday and plans to turn it into a rehabilitation center for chained and penned dogs.
Vick pleaded guilty to federal felony charges and served 18 months in prison for running Bad Newz Kennels from the property, which led him to financial ruin. He eventually sold the Surry County property to a developer who had difficulty unloading it following Vick's conviction.
Dogs Deserve Better of Tipton, Pa., bought the five bedroom home for about $600,000.
''I think by us overtaking this property we are winning for the dogs. We are, in essence, giving this property back to the dogs that were abused there by using it to help other dogs just like them,'' said Tamira Thayne, the group's founder.
The organization paid for the house with a 30 percent down payment secured through donations and a loan. An anonymous donor has agreed to make payments for the next ten years, but Thayne said fundraising will continue.
Ultimately, the group wants to raise $3 million to fully pay for the site, install fencing and build a facility for the dogs. The house will serve as the group's new headquarters and Thayne said she or another staff member will live there to monitor the dogs.
The home has four and a half bathrooms, two fireplaces, cathedral ceilings, walk-in closets and an attached, two-car garage.
Thayne said she has not had any contact with Vick but has been told a filmmaker wants to take Vick back to the property where the dogfighting has occurred.
Thayne said she isn't sure what she would say to him if he visited.
''I would like to see that he's really remorseful and I personally don't feel that I've seen that because actions speak louder than words,'' she said. ''I haven't seen him really put effort into making amends.''
The former Atlanta Falcons quarterback signed with the Philadelphia Eagles in August 2009, less than a month after his release, prompting an outcry from animal rights groups and animal-loving football fans.
Vick has since started working with the Humane Society of the United States to stop organized animal fighting and had a Pro Bowl season for the Eagles after taking over as the starting quarterback last fall.
''I've come to learn the hard way that dogfighting is a dead-end street,'' Vick said in April in a statement posted on the Humane Society's website following the release of an application for Android phones that featured dogfighting.
''Now, I am on the right side of this issue, and I think it's important to send the smart message to kids, and not glorify this form of animal cruelty, even in an Android app.''
Eagles media representatives did not immediately respond to a request for comment from Vick on the house sale.
---
Brock Vergakis can be reached at https://twitter.com/(hash)!/BrockVergakis
---
Online:
Dogs Deserve Better: http://www.dogsdeservebetter.org/
The Humane Society of the U.S. and Michael Vick: http://www.humanesociety.org/issues/dogfighting/qa/vick-faq.html
---
---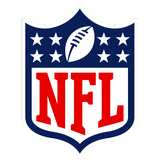 Get more from National Football League
Follow your favorites to get information about games, news and more
---