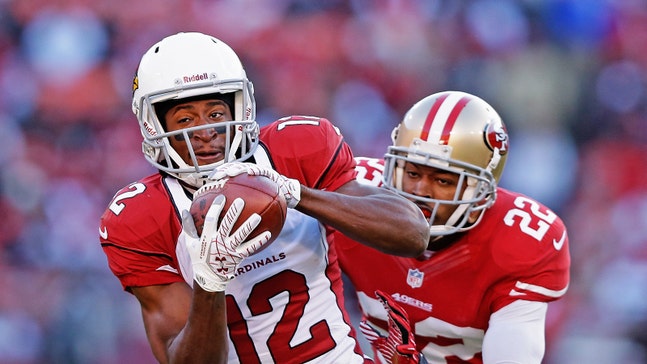 Andre Roberts doesn't think Cardinals will re-sign him
Published
Feb. 22, 2014 10:59 a.m. EST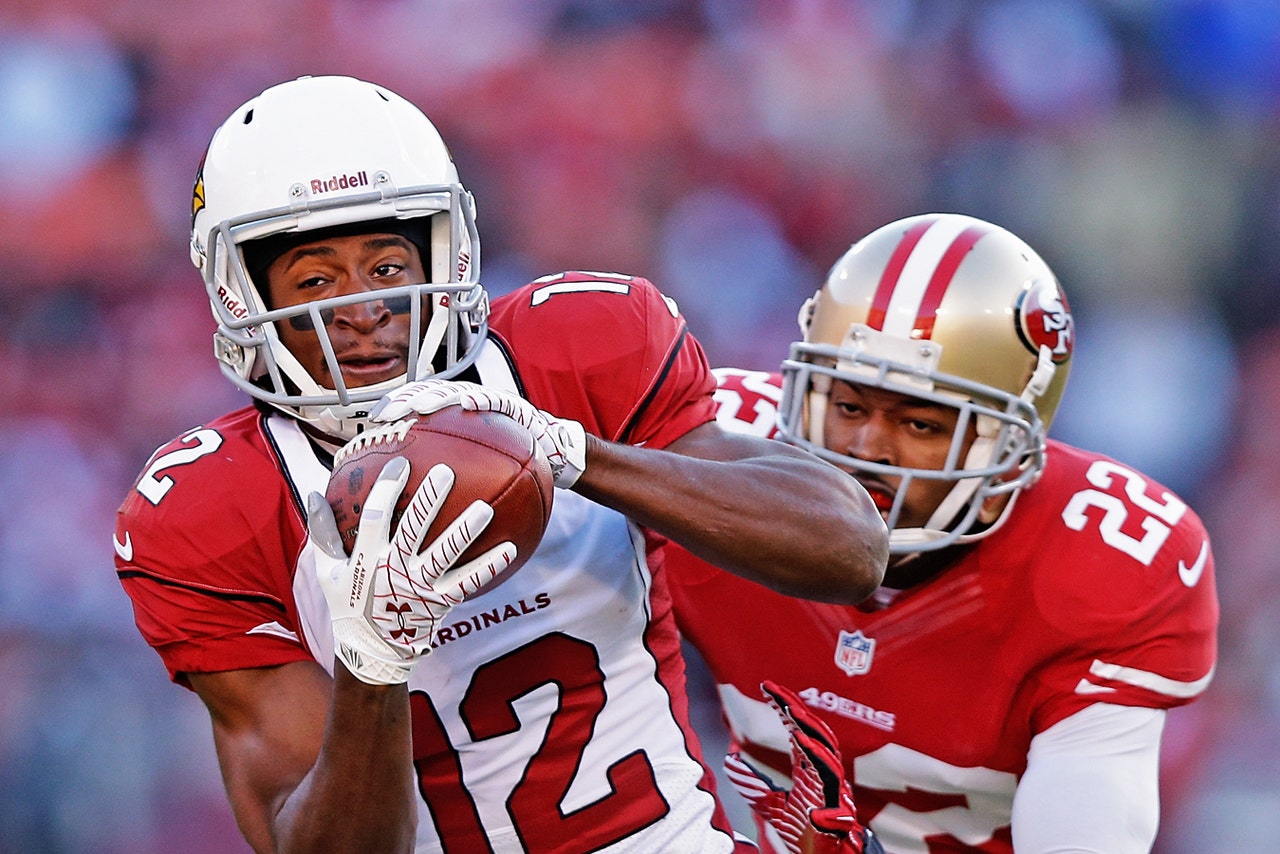 INDIANAPOLIS -- While Andre Roberts has been spending his offseason playing golf and traveling to Australia and New Zealand, the fifth-year wide receiver is looking forward to hitting the free agent market on March 11.
"I don't think the Cardinals are going to re-sign me," Roberts told FOXSports.com. "When I had my exit interview I pretty much got the feeling that I think they might offer me something, but I haven't heard anything since."
Roberts, who was speaking at an Under Armour NFL Combine chat joined by Saints receiver Nick Toon and our own Jay Glazer, has a desire to play in an offense that would feature him as one of the primary options. Coming off a season in 2012 in which he was targeted 113 times, Roberts had a dip in production in 2013 because of several variables.
"I played the No. 2 wide receiver in Arizona for two years before they drafted Michael [Floyd]," Roberts said.
"He's in there now and is doing his thing. I want to be able to play No. 2 again and in that situation I'll never be able to do it. Moneywise, I don't think they'd be able to afford it."
If Roberts' time in Arizona is over, he is grateful for his time with the team that selected him 88th overall in the 2010 NFL Draft.
"I was frustrated last year because I didn't get as many opportunities as I expected, but I'm not upset," Roberts said. "I had a good time in Arizona. I got a chance to start and I think played well."
---
---