National Football League
National Football League
Analysis: Looking at the NFL coaches in new places now that the carousel has stopped
Published
Feb. 3, 2015 8:30 a.m. ET

The NFL rounded out its class of 2015 head coaching hires with the Atlanta Falcons bringing aboard Seattle defensive coordinator Dan Quinn. Here is a look at what to expect from all seven of those squads with a changing of the guard on the sideline.
Coaching record: 127-96 (including playoffs) in 13 seasons.
Reason for optimism:
Fox is adept at quick turnarounds that could get a downtrodden franchise like the Bears (5-11) on its feet again quickly. The 2002 Carolina Panthers jumped from 1-15 to 7-9 in his first season, and the 2011 Denver Broncos reached the second round of the playoffs after a 4-12 finish the previous year. Fox has a steady demeanor and commands the respect of his players, which is an area where predecessor Marc Trestman fell short. Fox also is known for assembling quality coaching staffs. His forte is defense, which is an area where the Bears desperately need help. Chicago ranked 30th in yards (377.1) and 31st in points (27.6) surrendered per game in 2014.
Biggest challenge:
Working with new general manager Ryan Pace to solve Chicago's quarterback quandary. The Bears appear tethered to quarterback Jay Cutler for another season because of the way his contract is structured and the salary-cap ramifications that his release would bring. The most likely scenario has Fox and Pace trying to salvage Cutler's career while seeking a potential replacement either through the draft or free agency.
Coaching record: 2-1 as Miami Dolphins interim head coach in 2011.
Reason for optimism:
After a rough coaching stretch in 2012 with Philadelphia, Bowles reinvented himself as one of the NFL's brightest defensive minds the past two seasons with Arizona. The Cardinals were fifth in the league in scoring defense at 18.7 points a game despite a rash of injuries that thinned his unit. Bowles was adept at pressuring opposing quarterbacks through creative blitzes in a 3-4 scheme, which is the same system the Jets used under former head coach Rex Ryan. Not having to make major personnel changes defensively gives Bowles a running start at getting the Jets soaring again after this season's 4-12 record.
Biggest challenge:
Fixing an offense that ranked 27th in scoring at 17.7 points a game. The Jets must decide whether Geno Smith truly has upside to become a franchise quarterback entering his third NFL season or seek another option. Bowles also must hope offensive coordinator Chan Gailey can handle the offensive re-construction project.
Coaching record: 50-52 (including playoffs) in six seasons.
Reason for optimism:
Hope always springs eternal with Ryan thanks to his unwavering upbeat demeanor. Ryan's zest for football will become contagious with Bills players and fans that haven't had much to cheer about during a 15-year playoff drought. Ryan knows the AFC East well from his six years with the New York Jets. He's also inheriting a slew of talent on a nasty defense that posted a league-high 54 sacks in 2014.
Biggest challenge:
Fielding a credible offense, which was Ryan's downfall in New York. Ryan hit a home run with offensive coordinator Greg Roman, whose services were in high demand across the league when it became known he wasn't returning to San Francisco or following Jim Harbaugh to Michigan. Roman will be tasked with developing a quarterback. The first question he must answer is whether E.J. Manuel can become a viable starter after being benched during the 2014 season in favor of Kyle Orton, who has since retired.
Coaching record: 63-66 (including playoffs) in eight seasons.
Reason for optimism:
The Broncos need not worry about Kubiak and John Elway having a different vision for the Broncos like when the relationship between Denver's top football executive and previous head coach John Fox disintegrated during the 2014 campaign. Elway and Kubiak were teammates as Broncos quarterbacks from 1983 to 1991. Kubiak also was Denver's offensive coordinator during Elway's final four seasons as a player (1995 to 1998). Kubiak isn't inheriting a team in major need of a rebuild. The Broncos finished 12-4 last season and were the AFC's No. 2 playoff seed before being upset in their opening game by Indianapolis.
Biggest challenge:
Planning for the future with or without Peyton Manning at quarterback. If Manning does return for an 18th NFL season, Kubiak can't expect to run the same style of offense he did in Baltimore last season and have success. Unlike a much younger Joe Flacco, a 39-year-old Manning wouldn't be suited to taking snaps from under center and executing roll-outs and waggles that require far more agility than he has at this point of his career. Yet it also would be odd for the Broncos to hire an offensive guru like Kubiak only to let Manning run the show. Should Manning retire, the Broncos will finally get a long look at Brock Osweiler as he enters the final year of his rookie contract. He has only thrown 30 passes and is yet to start a game since joining the Broncos as a 2012 second-round pick.
Coaching record: 1-0 as 49ers interim head coach in 2010.
Reason for optimism:
At least in-fighting won't tear the 49ers apart ala 2014. Unlike previous head coach Jim Harbaugh, Tomsula has a peachy relationship with San Francisco's brass and will be far more accommodating to its wishes and outlook. Tomsula has already preached about trying to bring 49ers players closer together as a group after some splintering occurred last season. There is enough talent on the roster for San Francisco to get back into the playoffs in 2015.
Biggest challenge:
There are plenty besides trying to fill the huge shoes Harbaugh left behind when leaving the 49ers to become the University of Michigan's new head coach. Tomsula has piecemealed his coaching staff with some of Harbaugh's assistants. New offensive coordinator Geep Chryst, who was the quarterback coach under Harbaugh, has to get Colin Kaepernick back on track after his development fizzled during the 2014 season. And while he has head coaching experience from NFL Europe, Tomsula must prove he is truly qualified for the job besides being general manager Trent Baalke's buddy. Tomsula's awkward interactions with the media since his hiring haven't inspired confidence.
Coaching record: 0-0.
Reason for optimism:
Seattle's defense has proven itself among the best in NFL history over a three-year span. Quinn was the coordinator for the past two seasons. He has developed a stellar reputation as a tough-but-fair coach who interacts well with his players and brings out the best in them. Quinn also doesn't have to worry about who his quarterback will be in 2015 with Matt Ryan in the fold.
Biggest challenge:
Quinn must work with Atlanta's front-office brain trust of Thomas Dimitroff and Scott Pioli to upgrade the pass rush on a defense that registered an NFL-low 54 sacks over the past two seasons. Quinn will likely place more emphasis offensively on the ground game, which means finding a new starting running back with Steven Jackson winding down his NFL career. Quinn also must win the trust of Falcons players who were strongly supportive of his predecessor Mike Smith, who was fired after seven seasons at the helm.
Coaching record: 69-73 (including playoffs) in nine-plus seasons.
Reason for optimism:
Raiders owner Mark Davis said he valued prior head coaching experience after striking out on first-timer Dennis Allen, who was fired after Oakland got off to an 0-4 start last season. Del Rio provides just that, as well as a sharp defensive mind that should be able to improve a unit that surrendered a league-high 28.2 points a game in 2014. Del Rio can draw upon his knowledge as Denver's defensive coordinator the past three seasons when facing AFC West rivals. Del Rio also has two young building blocks from the 2014 draft class to structure the team around in quarterback Derek Carr and outside linebacker Khalil Mack.
Biggest challenge:
Del Rio must change the culture of losing enshrouding a franchise that hasn't finished above .500 since the 2002 season. The roster is weak in multiple areas as general manager Reggie McKenzie didn't come close to addressing all of Oakland's roster needs over the past three seasons. The Raiders also play in a rugged division where the other three teams (Denver, San Diego and Kansas City) all finished with winning records.
---
---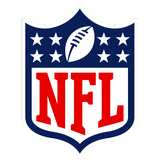 Get more from National Football League
Follow your favorites to get information about games, news and more
---