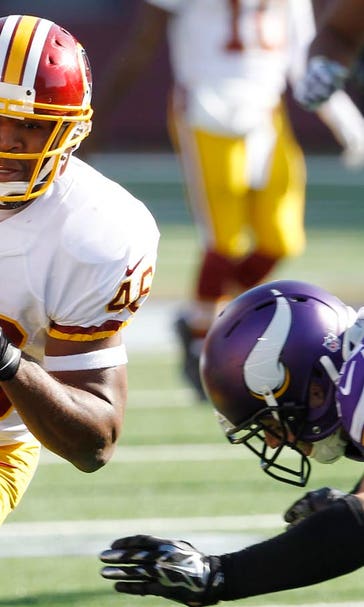 Alfred Morris excited for Redskins' new blocking scheme
May 28, 2015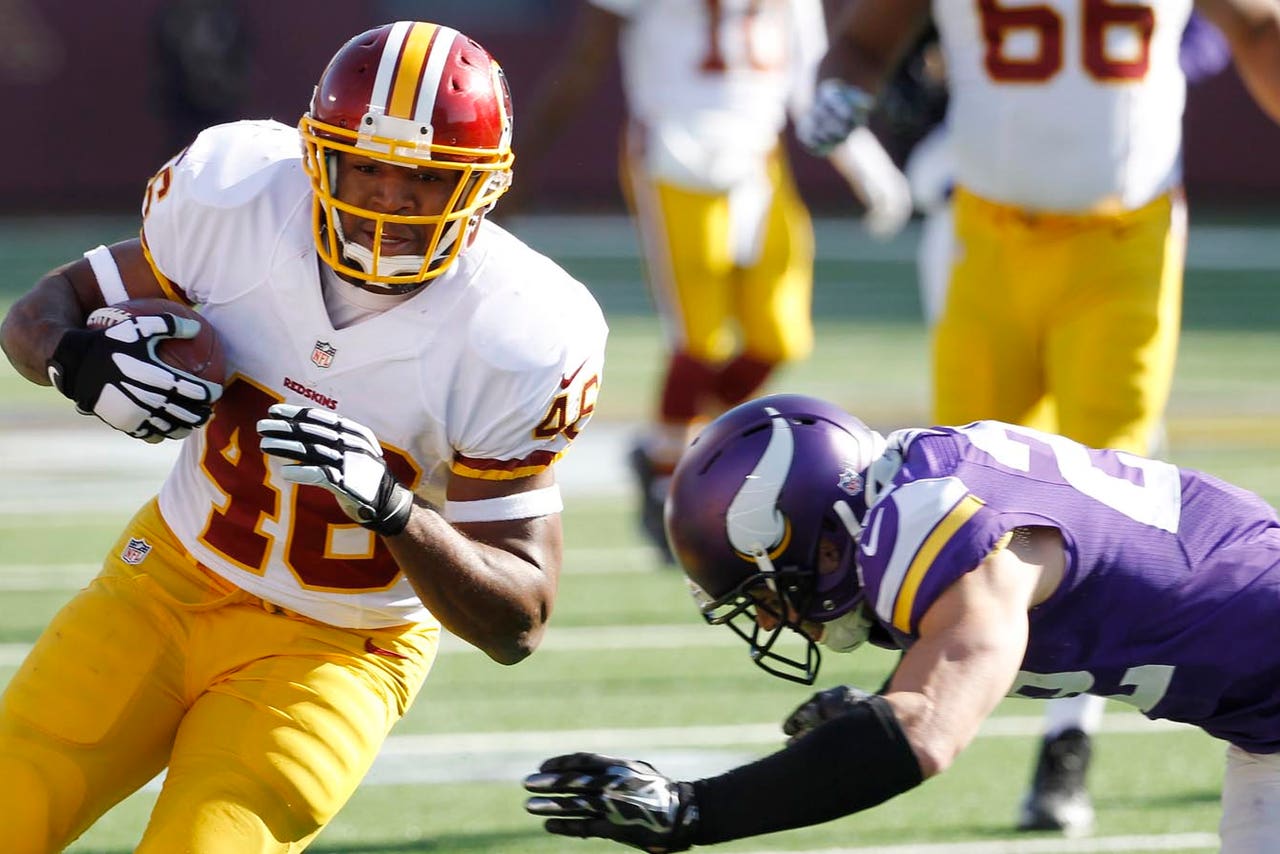 When the Washington Redskins hired offensive line coach Bill Callahan, it was another step toward transitioning away from Mike Shanahan's offensive scheme. In head coach Jay Gruden's first season, he kept many of the team's zone-based blocking schemes used under Shanahan. Callahan has made his name by utilizing a more power-based blocking scheme. Redskins running back Alfred Morris made his name running behind Shanahn's scheme, but he actually feels more confident with some of the new concepts that Callahan is introducing to the team during OTAs this week.
I'm excited, but nothing new to me," Morris told Mike Jones of the Washington Post.
Morris went on to say that he even prefers the new blocking scheme to what he had grown accustomed to with the Redskins until now.
"It's just a knockout, drag-out style of play," said Morris. "I don't shy away from contact. I'm not necessarily looking for it, but I don't shy away from it. So it's just right up my alley. But I thoroughly enjoy it. I don't know why. I just do. I guess mentally, I'm just different from most backs."
Morris hopes the new scheme will help him enjoy a bounce back season after finishing with career lows in rushing yards and yards per carry.
(h/t Washington Post)
Photo Credit: AP Photo/Ann Heisenfelt
---
---