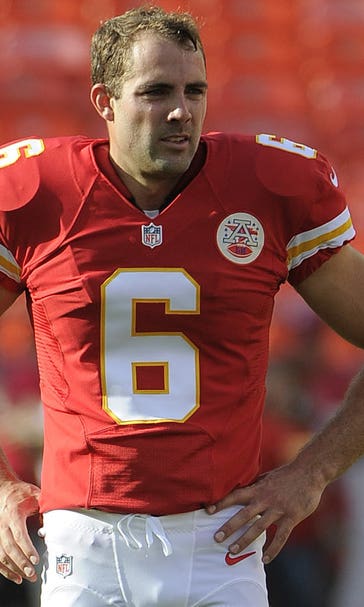 Agent: Titans agree to one-year contract with K Ryan Succop
September 1, 2014

Veteran kicker Ryan Succop has agreed to a one-year deal with the Tennessee Titans who chose to go with experience rather than an undrafted rookie.
Agent Joel Turner said Monday that Succop is happy with a ''very good opportunity'' with the Titans.
The Titans, who earlier Monday announced they had agreed to terms with linebacker Quentin Groves, had no immediate comment.
The Chiefs released Succop on Saturday, going with an undrafted option at kicker. Succop, 27, hit 81 percent of his field goals over his past five seasons and his career-long is 54 yards. He has spent the past five seasons with the Chiefs who drafted him with the final pick of the 2009 draft out of South Carolina.
The Titans had kept Travis Coons out of Washington over Maikon Bonani in the final cuts after cutting Rob Bironas, the NFL's fourth-most accurate kicker who spent the past nine seasons in Tennessee.
Now Succop will see his old team Sunday with the Titans visiting Kansas City in the season opener, something Chiefs coach Andy Reid said he thought was a good chance of happening when he spoke to reporters earlier Monday. Chiefs punter Dustin Colquitt said Succop, who was due to earn $2 million with Kansas City this season, will be missed.
''He set a bunch of records here,'' Colquitt said before news of Succop's new deal broke. ''There's 31 other teams, and five of them really looking for a kicker right now. Ryan's going to attach to someone who is looking for a kicker right now.''
The 6-foot-2 Succop is 119 of 147 on field goals in his career, including 9 of 17 from 50 yards or longer. Coons connected on 2 of 3 on field goals this preseason, and the Titans worked out Jay Feely, Rian Lindley and Garrett Hartley last week.
---
---