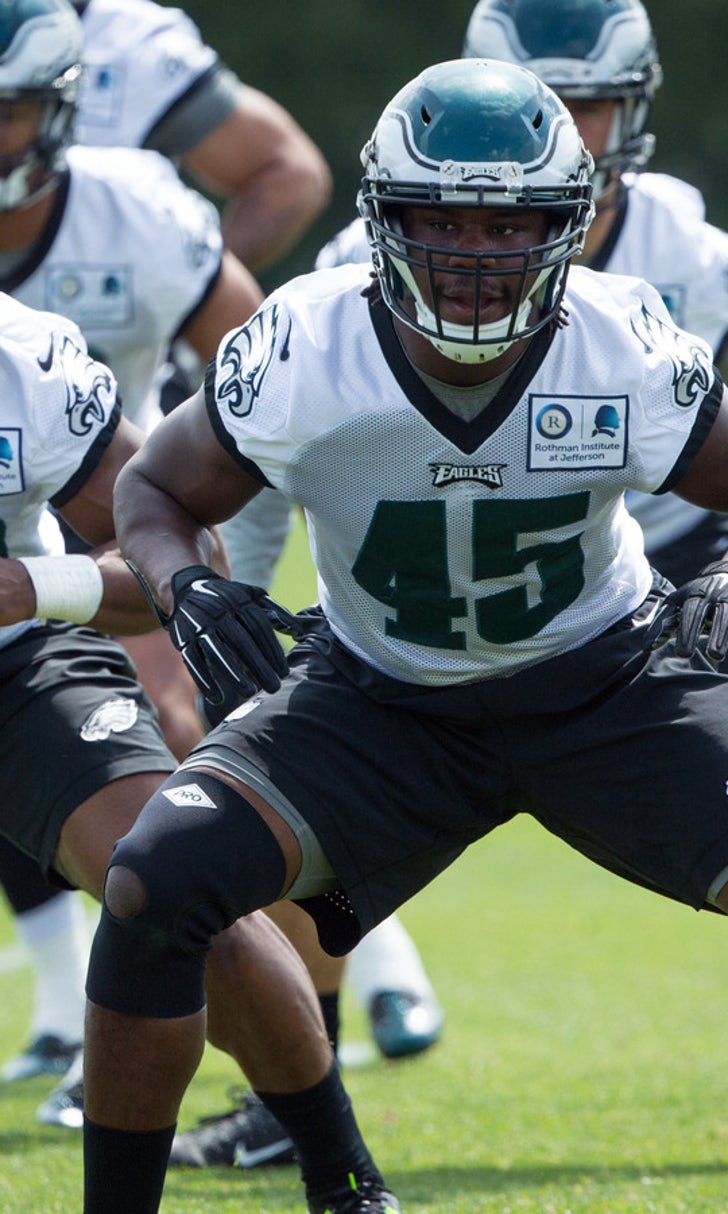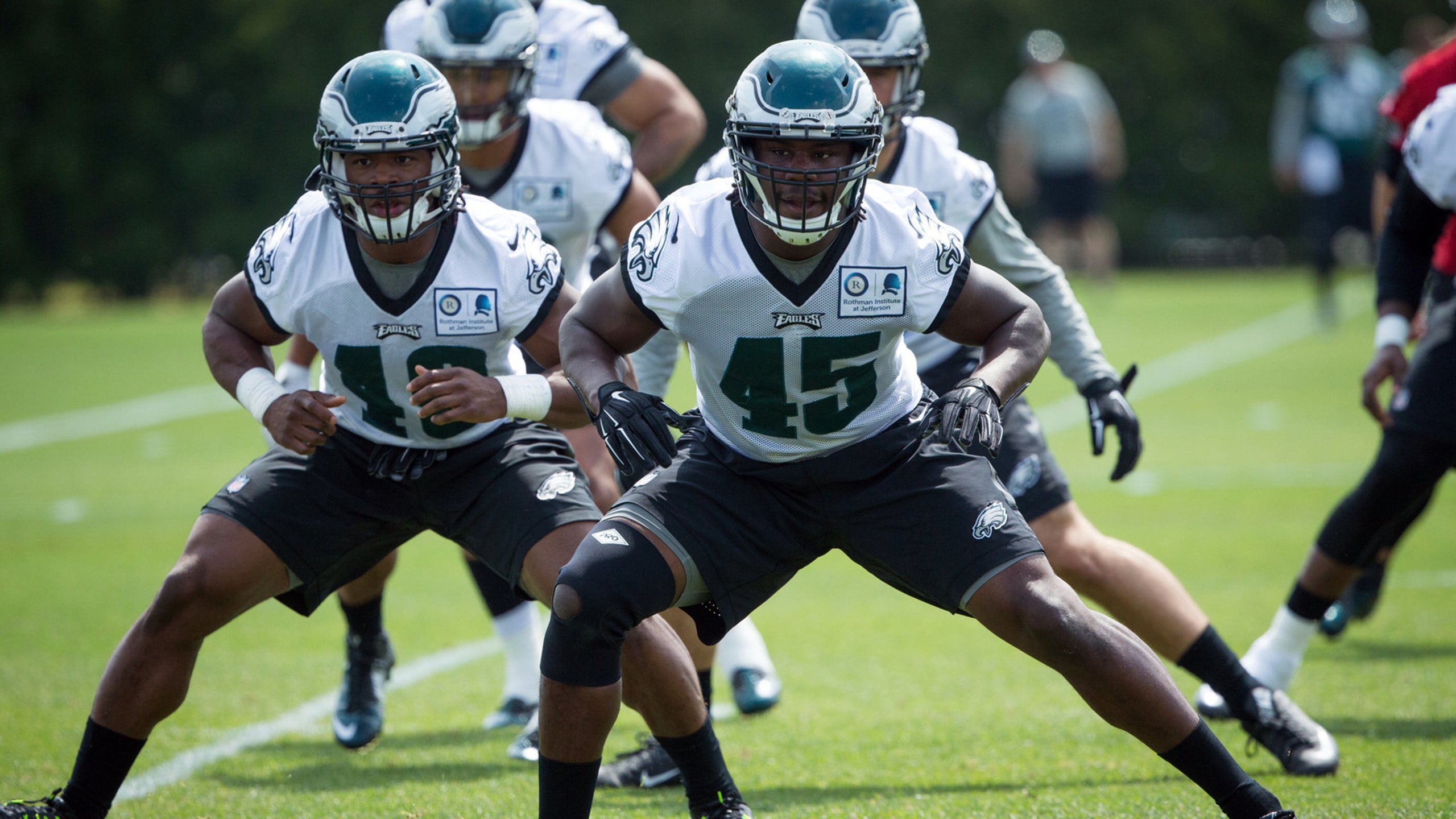 After saying he'd protest with Colin Kaepernick, Eagles rookie reverses course
BY foxsports • August 29, 2016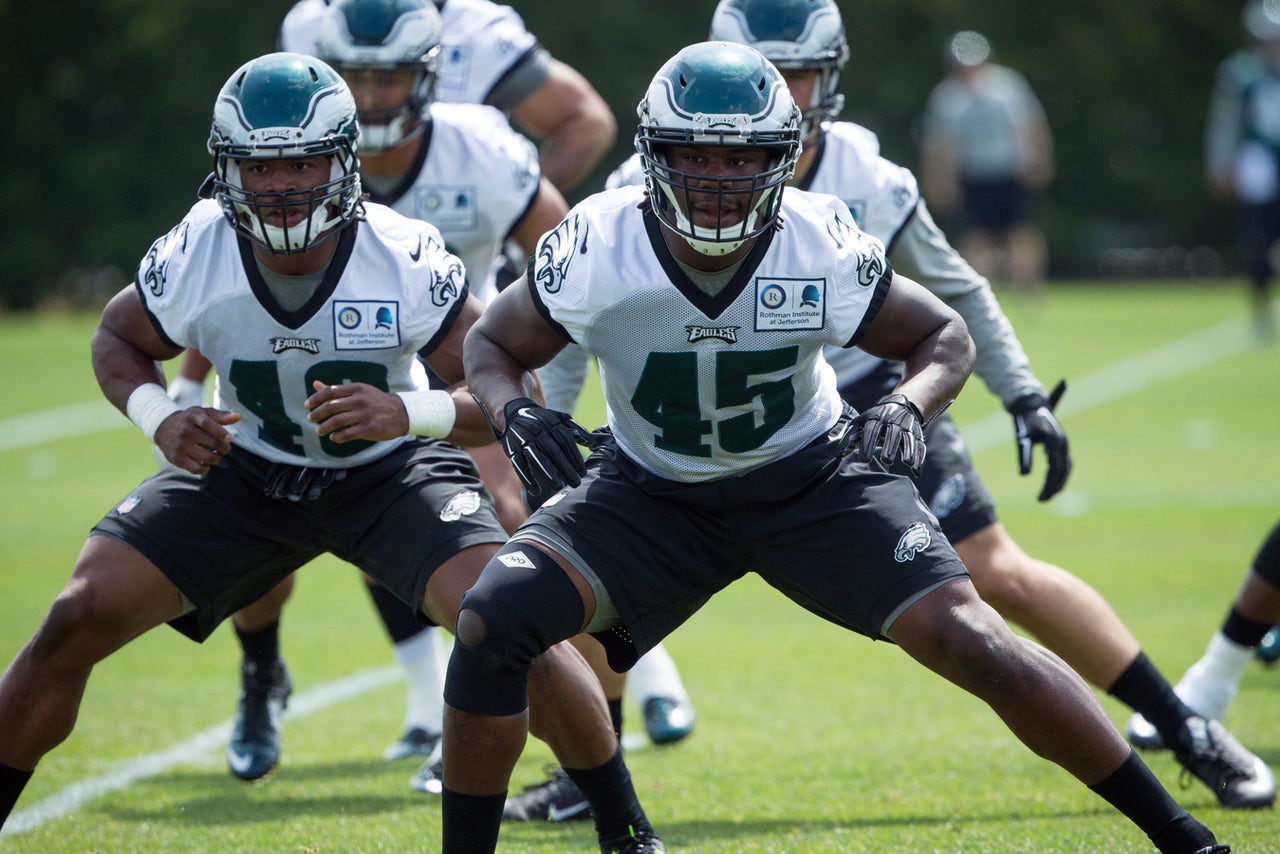 Philadelphia Eagles rookie linebacker Myke Tavarres initially said he would join 49ers quarterback Colin Kaepernick and not stand during the national anthem. But Tavarres' stance appears to have flip-flopped in less than 24 hours.
Tavarres' agent said that the rookie has changed his mind regarding his willingness to sit during the playing of the anthem in the hopes he wouldn't be a "distraction" to the team.
"Myke does not want to be a distraction to the Philadelphia Eagles organization," Corey Williams, Tavarres' agent, told ESPN. "Myke's goal is and always will be to make the Eagles 53-man roster and help the team win a Super Bowl."
Tavarres began the day telling ESPN that he would be "taking a stand" during the Eagles' fourth preseason game Thursday and figuratively stand side by side with Kaepernick by sitting during the anthem.
"Oh, I thought about it. Believe me, I definitely thought about it," Tavarres said of sitting Saturday night. "And usually I'm front and center on the line with the rest of the guys, and that's since pre-K all the way up. Saturday's game, I stepped back, I was in the background, and it didn't feel right to me at all, and so I will be taking a stand -- or sitting down -- for the fourth game."
It appears Tavarres' agent stressed to his client, who went undrafted in April, the importance of making the roster, even at the expense of Tavarres' desire to make a statement.
Eagles head coach Doug Pederson released a statement regarding this issue.
"We respect the national anthem, its history and our many freedoms as Americans that it celebrates," Pederson said. "We also respect an individual's freedom of expression."
---
---