National Football League
National Football League
Adaptability serves Ravens well
Published
Oct. 15, 2012 1:00 a.m. ET

It may be an antiquated formula for most teams in the NFL today, but running the ball and playing great defense has been Baltimore's formula of success for the past decade. Not anymore. The Ravens are running the ball for an average of just over 112 yards per game while their defense ranks 26th in total yards and 26th against the rush. This may be unfamiliar statistical territory in Baltimore, but the only stat that really matters is their 5-1 record.
I give John Harbaugh a ton of credit for adapting to the demands of the league and scheming based on the ability of his players. He has one of the most dynamic running backs in the NFL, but just because he is a running back doesn't mean that he has to take handoffs the entire game. Harbaugh isn't concerned with the amount of carries Ray Rice has at the end of the game, he is more concerned, if you can even call it that, with the total amount of touches. That obviously includes running plays, quick screens and any other receptions out of the backfield.
Yes, the Ravens are only averaging 112 yards on the ground, but their 385 total yards per game average ranks them ninth in the NFL. Combine that with the ninth-ranked scoring offense and it is hard to argue with their offensive success thus far. The other 272 of the total 385 yards comes through the air, and Ray Rice is a major component to that. Rice's 24 receptions is the third highest total on the team, and just four fewer than the team leader. Add those 24 receptions to his 97 carries and he is still averaging just above 20 touches per game … right on target. So rather than criticize John Harbaugh for taking the ball out of his best offensive player's hands, you should praise him for finding creative ways to get him his touches.
It was no different on Sunday, Rice had a total of 17 touches for 106 yards and two touchdowns. It shouldn't really matter to you if it came in the form of a handoff or a reception. I can assure you that it doesn't matter to Harbaugh.
What's more concerning and separates this Ravens team from their predecessors is the inability to stop the run. For a decade, in a league in which anything can happen on a given Sunday, there was one bet you could always take to the bank: teams weren't going to run against the Ravens defense. Period.
Not so fast. Not this year. Use Sunday as an example. The Cowboys had managed just 128 yards rushing total in their last three games and were averaging just 67.8 per game for the entire season, they had 61 rushing yards after their first possession against the Ravens. Coming into the game, Felix Jones had only three total carries. He finished with a team-high 18 carries for 92 yards and a touchdown. The Ravens, coming off a game in which they surrendered 214 rushing yards to the Chiefs, gave up 227 yards rushing to the Cowboys -- the first time in franchise history they have yielded 200 yards rushing in back-to-back games.
Given the idea that most teams have scripted 10-20 offensive plays to start the game, you can safely assume that the Cowboys, even with their lack of success in their previous four games, were game-planning to run it right up the gut of the Ravens defense. They knew they would be successful running right through the gaps that Haloti Ngata and Ray Lewis have historically so stoutly defended. And they were right. These weren't gimmick end-arounds and reverses; these weren't trap or counter plays; these weren't misdirection plays that caught the defense guessing. These were straight downhill running plays in which the Dallas Cowboys were simply more physical at the point of attack.
It's easy to blame Ray Lewis' age and the idea that he is an elderly man playing a young man's game, but he is just one man. And by the way, that one man just so happens to be the best that has ever played the position, so even if he is one or two steps slower this year, that is still one or two steps quicker than most middle linebackers that have ever played the game. It's easy to blame the injuries to Haloti Ngata as he has dealt with chronic hamstring, knee, and shoulder issues. It is easy to blame losing Terrell Suggs for the first half of the season to a freak offseason basketball injury. It is easy to blame the free-agency losses of Jarret Johnson and Cory Redding to the Chargers and Colts.
It is easy to blame all of those things, but blaming any one person or any combination of players won't fix the problem. Adversity introduces a man, or in this case, a team, to itself. Lardarius Webb's season-ending ACL injury and reports that Ray Lewis may be out for the season with a triceps injury pile on even more adversity. But through it all, the Ravens still remain 5-1 and still maintain a full two-game lead over the second-best team in the division.
 
---
---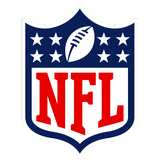 Get more from National Football League
Follow your favorites to get information about games, news and more
---