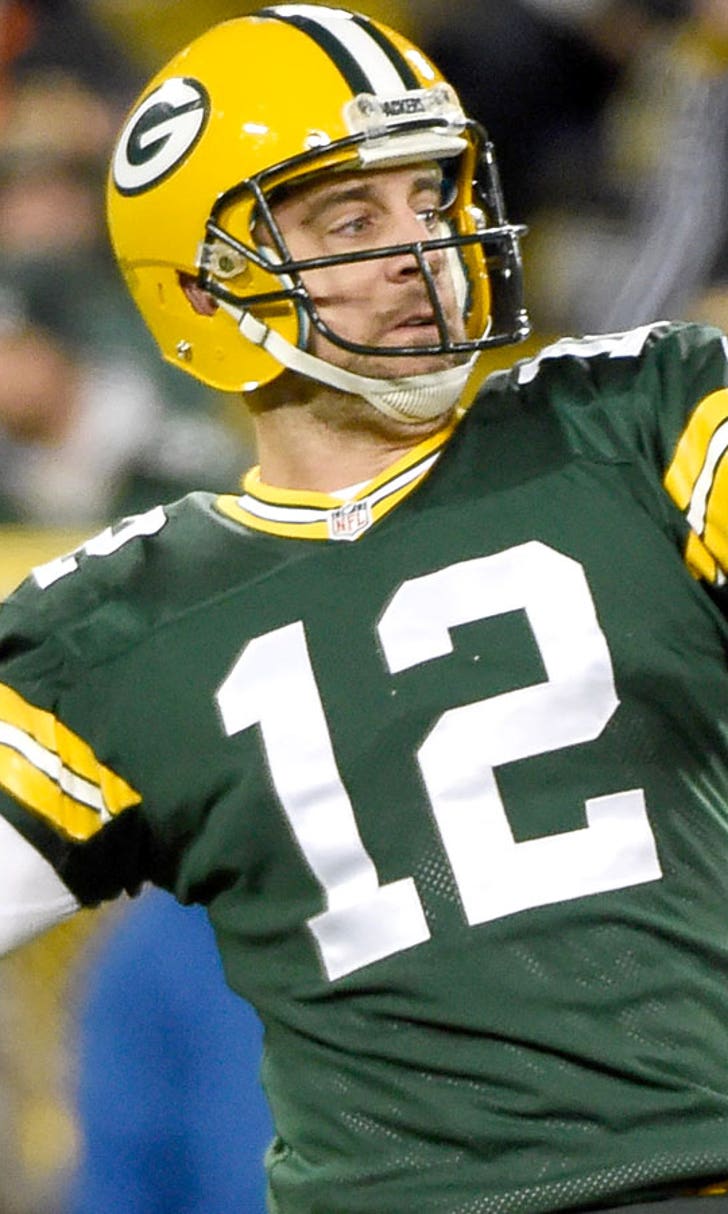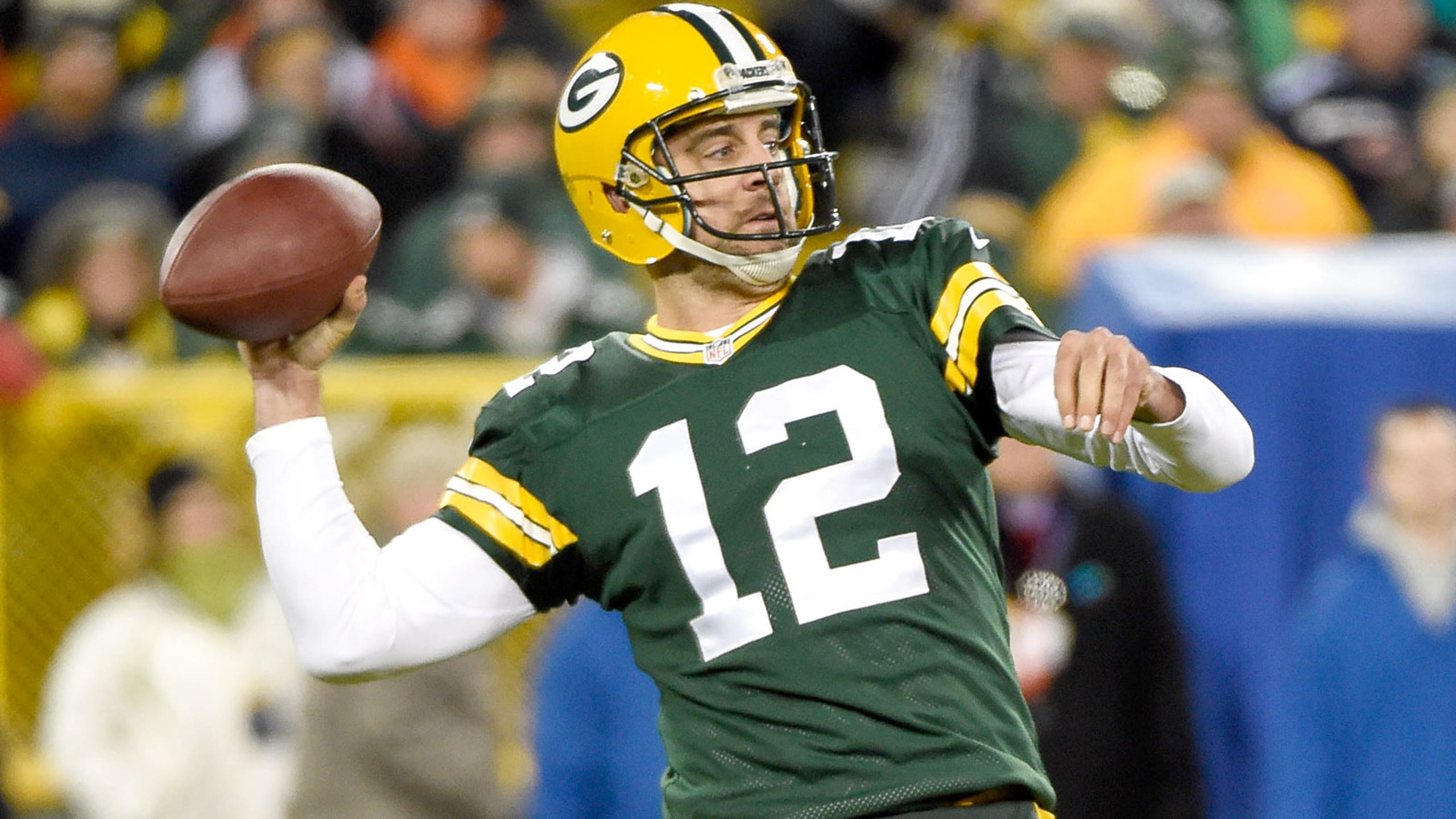 Aaron Rodgers' six first-half TD passes match NFL record
BY Sam Gardner • November 9, 2014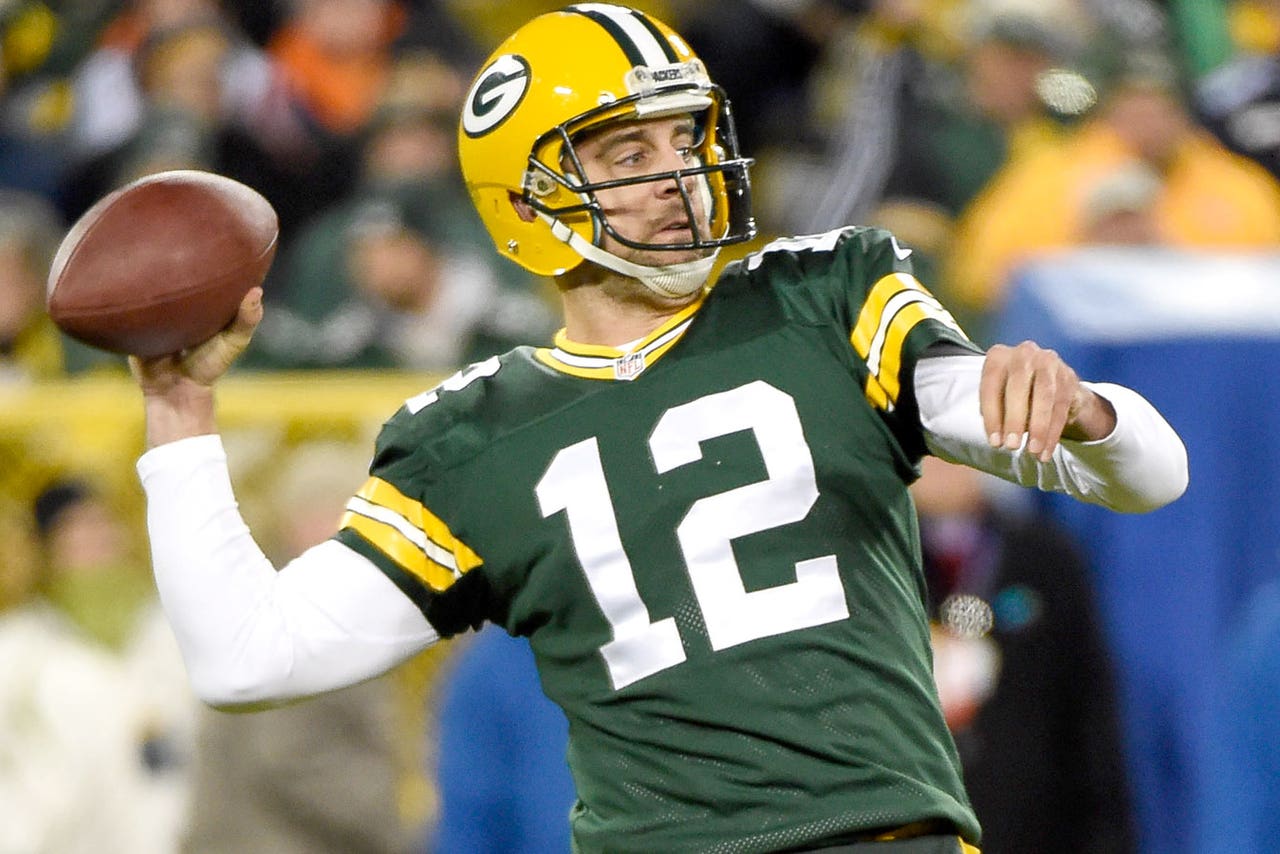 After a simmering start to the season, Aaron Rodgers had an uncharacteristically ordinary night two weeks ago in the Green Bay Packers' loss to the New Orleans Saints at the Superdome.
But a return to Lambeau after a bye week seems to have been the cure for what ails the 2011 NFL MVP, who needed only two quarters to put together his best game of the season — if not his career — in a first-half rout of the reeling Chicago Bears.
In the first half alone, Rodgers completed 18 of his 24 pass attempts for 315 yards and six touchdowns, with seven different receivers catching a pass and five of them finding the end zone.
The six touchdown passes tied the NFL record for the most in a half set by Oakland Raiders quarterback Daryle Lamonica, who threw for six scores in the first half of a 50-21 win over the Buffalo Bills in October 1969. Lamonica finished that game 21-for-36 with 316 yards, six touchdowns and one interception.
Rodgers was replaced by Matt Flynn early in the second half or he would have had a chance to tie the NFL record for passing touchdowns in a game – seven -- which most recently was matched by Nick Foles and Peyton Manning, both of whom tied the mark last season. Prior to Manning, Joe Kapp had been the most recent quarterback to throw seven touchdown passes in one game, doing so in September 1969.
Interestingly, Flynn also has a six-touchdown game to his name — playing in place of Rodgers against the Detroit Lions in Week 17 of the 2011 season. In that game, Flynn threw for three scores in each half, including the 4-yard game-winner to Jermichael Finley with 1:13 left in the fourth quarter.

Rodgers has thrown for six touchdowns in a game one other time in his career, a 42-24 win over the Houston Texans in October 2012.
He has historically performed well against Chicago — in 13 career regular-season games against the Bears entering Sunday, Rodgers had thrown for 3,133 yards, 25 touchdowns and eight interceptions, including a 302-yard, four-touchdown performance in the teams' first meeting this season.
---
---