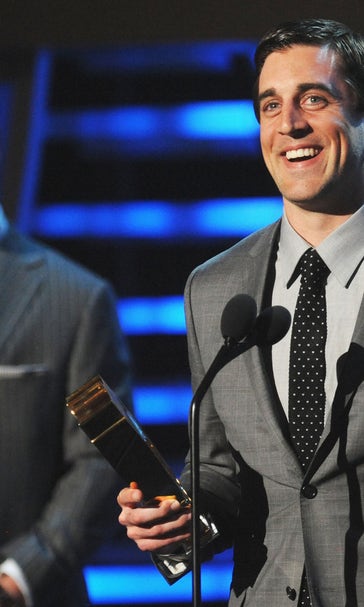 Aaron Rodgers loves fellow pitchman Peyton's commercials
October 29, 2015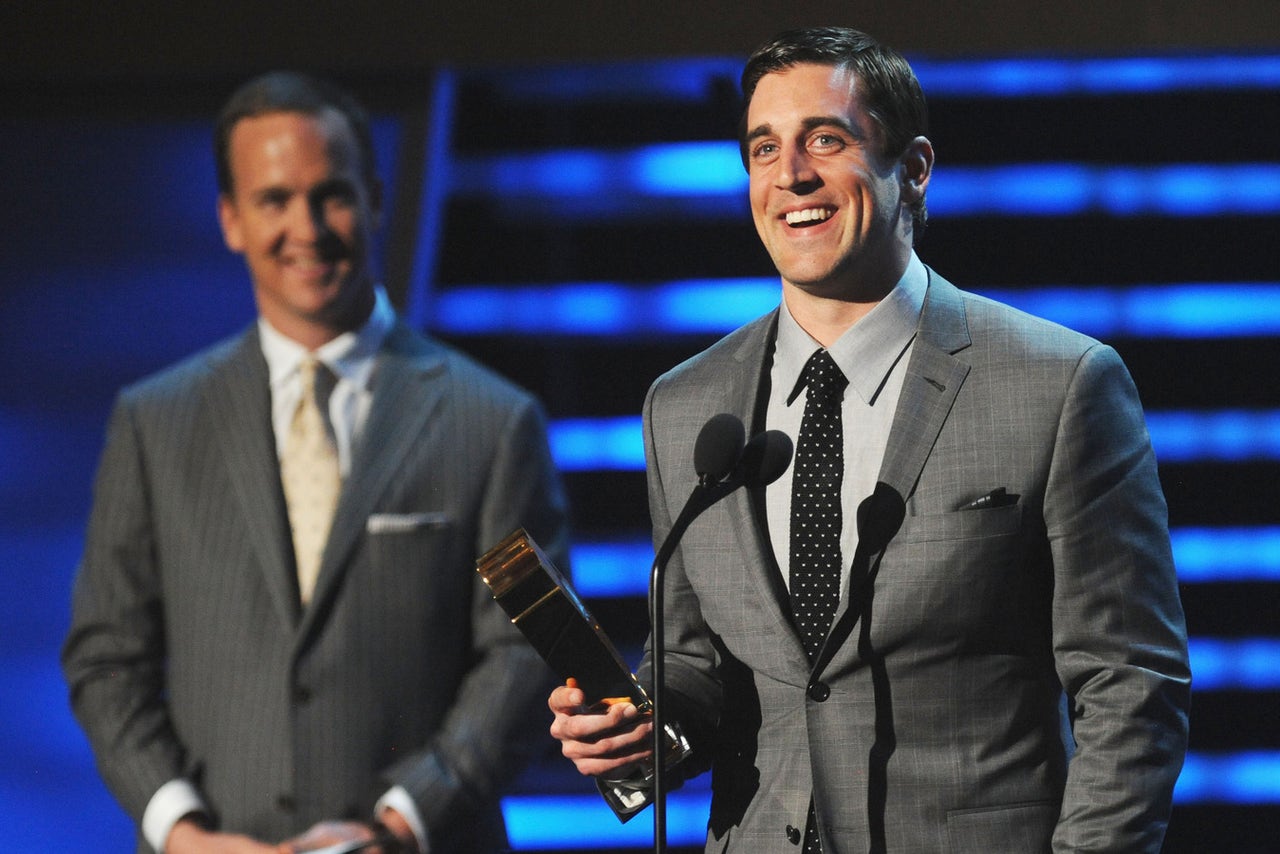 Not only do Aaron Rodgers and Peyton Manning share Super Bowl MVP pedigrees, the quarterbacks are two of the top pitchman in the NFL. With the Green Bay Packers paying a visit to Sports Authority Field at Mile High on Sunday night for a showdown with the Denver Broncos in a battle of 6-0 squads, the topic of their respective commercial work was brought up to Rodgers.
The Packers quarterback, well-known for his "Discount Double Check" bit for State Farm, was asked about not only what he thinks of Manning's phenomenal career, he was queried about the Broncos signal-caller's commercial work, particularly his spots for Nationwide.
"Got to know him a little bit at some events, he's a very funny guy," Rodgers said, via the Broncos official site. "Fun to be around. He's always cracking jokes and got a great personality. I love his commercials. He's been doing it at the highest level for a long time, so you've got to have a ton of respect, and I do. I appreciate the contributions he's made to the game. Both on and off the field. He's a legend."
Discussing their respective and popular forays into pitchman work, Rodgers said he figures Manning receives the same kind of attention for his "Chicken Parm" routine as he does for his "Discount Double Check" tagline.
"People love to do [the 'Discount Double Check'] and yell it," Rodgers said. "I think sometimes when they get nervous about what to say, that's kind of the thing that hits their brain right away. State Farm appreciates it.
"I'm sure with Peyton they probably sing the jingle to him a lot when he's out and about. 'Chicken Parm', possibly. He's got some great commercials."
In a battle of two undefeated teams led by sure-fire Hall of Fame quarterbacks, one of the topics of discussion leading up to the huge game is the two superstars' celebrity pitchman work. An example of the examination into the so-called "Lighter Side of Sports," sure, but still: Only in America.
More from Sportress of Blogitude:
---
---