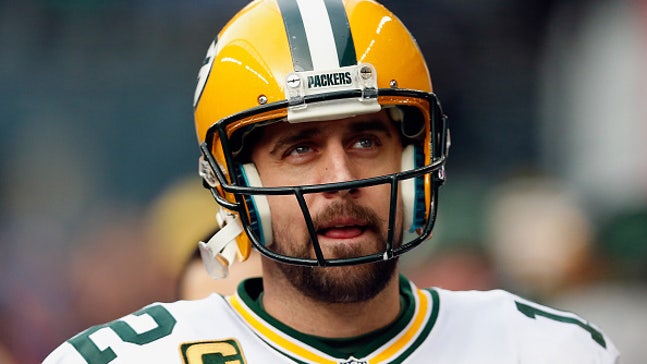 Aaron Rodgers could take on more play-calling duties
Published
May. 29, 2015 12:00 p.m. ET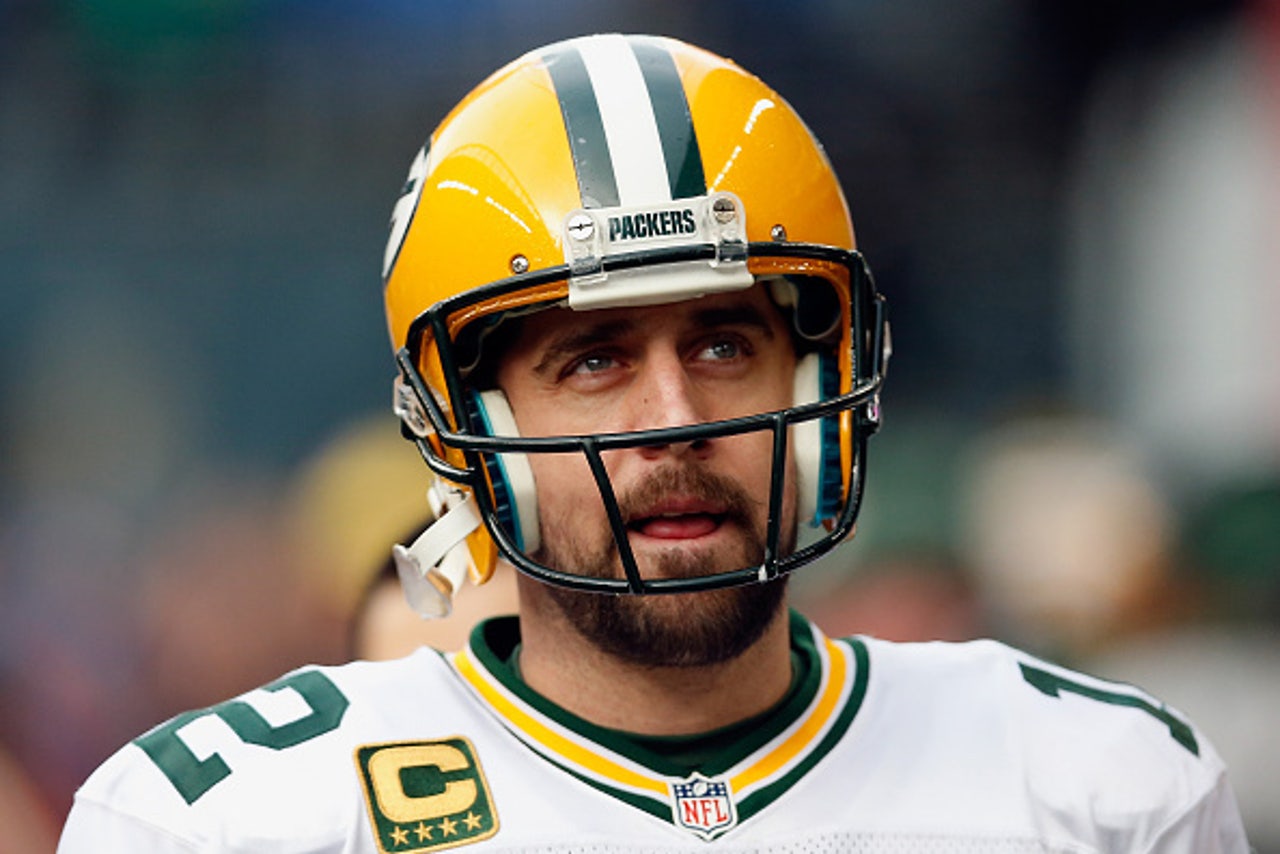 By Jesse Reed
Aaron Rodgers could have more control than ever running the Green Bay Packers offense this upcoming season.
The team is undergoing a sort of transformation offensively this offseason with the play-calling duties falling now to Tom Clements. Head coach Mike McCarthy has been the man behind the mic, so to speak, since taking over in 2006. But an abundance of blunders caused him to reevaluate his role as the team's leader, and he opted to delegate playcalling duties for the first time in his career.
This change could lead to Rodgers taking games over, according to ESPN's Rob Demovsky. Though he doesn't think the offense will change much philosophically, there could be a shift in how often Rodgers takes control.
"It could actually give Rodgers even more control over play selection", Demovsky writes, "and he already had perhaps more say in the offense than any quarterback this side of Peyton Manning."
The gun-slinger out of Cal is already one of the premier NFL field generals, and he has been known to take over games with an up-tempo, no-huddle offense. Like Manning, he has the ability to read what defenses are planning before the snap, allowing him to pick them apart with the precision of a neurosurgeon performing spinal fusion.
When asked about how much influence Rodgers would have on the overall game plan, Clements was elusive in his answer, per Demovsky.
"Obviously he's a veteran and he has a lot of experience and he has thoughts during the week and during the game," Clements said. "And we try to take all input."
Rodgers seemed ready to take the next step in his evolution, though, commenting on his role for the first time since Clements was announced as the team's offensive coordinator.
"I've always had a lot of freedom," Rodgers said. "It's just occasionally the personnel groupings restricts some of the checks you can make. But that's kind of a natural progression for a quarterback who's been in a system for a long time, if they can handle it to do more things. I have always liked a good starting point for a play, and then have the ability to get us in a better play if you can do it quickly and it's clean."
When Green Bay operates out of the no-huddle, it is darn-near impossible to keep Rodgers from having his way with opposing defenses. Therefore it makes sense to allow the veteran passer to continue evolving into an on-field coordinator.
His decision-making has been impeccable since taking over as the full-time starter in 2008. Since that time, Rodgers has thrown 225 touchdown passes compared to just 56 interceptions. Take out his two poorest seasons, and that ratio gets even better, with 169 touchdowns and 32 interceptions.
For the sake of comparison, Drew Brees, undoubtedly a member of the "premier quarterback club," has thrown 48 interceptions the past three seasons. Rodgers is in a league of his own when it comes to protecting the football.
Furthermore, he has shown throughout his career a willingness to check into running plays when he sees defenses on their heels to defend the pass. He has an instinct for knowing what to do and when to do it with devastating effect to opposing defenses.
The pieces are in place offensively for this legendary franchise to make another Super Bowl run. Eddie Lacy has proven an effective battering ram, and the Packers have an outstanding stable of receivers for Rodgers to continue excelling in the passing game, led by Jordy Nelson, Randall Cobb and Davante Adams.
Green Bay would be smart to let Rodgers continue evolving into a player that is similar in leadership to Manning, who literally calls games by himself. While it's not the popular play these days, with most teams refusing to allow quarterbacks that freedom, it is the right move to maximize the talent on the roster and win games.
Rogers is ready to take the next step. Now it is up to McCarthy and Clements to set their egos aside and let the transformation come into full fruition.
More from Sportsnaut:
---
---