National Football League
National Football League
49ers are 1 win from reaching Super Bowl at last
Published
Jan. 14, 2013 11:31 p.m. ET

Running back Frank Gore arrived for work Monday ready to push through another tough week of game preparation and do everything he can to keep his team playing right into February.
The San Francisco 49ers are one win from the place they've planned to be all along: the Super Bowl.
''Mainly, we're going to plow ahead,'' coach Jim Harbaugh said Monday. ''We're going to continue our work ethic and humility.''
The NFC West champion and No. 2-seeded Niners (12-4-1) will hit the road Friday for Atlanta to face the top-seeded Falcons (14-3) in the NFC title game Sunday.
Any topics that strayed from the job at hand, Harbaugh wanted no part of such chatter - whether talk of his big brother John's Baltimore Ravens' success or former 49ers coach and current Falcons defensive coordinator, Mike Nolan.
The Niners have been to New Orleans once already back in November and won in the Superdome, and they're eager to schedule another trip to the Big Easy for the biggest game yet on Feb. 3.
''We all know it's hard to get back to this point, but we did it,'' Gore said. ''We also know how that feeling was when we didn't get the job done last year. We'll try our best to not get that feeling again.''
This group has been working for the opportunity to reach another championship Sunday since the moment San Francisco's season ended last January with a mistake-filled 20-17 overtime loss to the eventual Super Bowl champion New York Giants.
Now, it's strong-armed, playmaking Colin Kaepernick under center with a chance to send his team to the franchise's first Super Bowl since after the 1994 season.
Kaepernick dazzled for the sellout home crowd at Candlestick Park in a record-setting playoff debut as San Francisco eliminated the Green Bay Packers with a 45-31 victory Saturday night. The tattooed, second-year pro rushed for a quarterback playoff record 181 yards with a pair of touchdowns - one a 56-yarder - and threw two TD passes to Michael Crabtree.
Kaepernick, whose celebratory flexing of the biceps has become a Twitter sensation, was unfazed after an early pick six that put Green Bay ahead four plays into the game.
''The one thing, I've said this from day one about Colin, since he started playing, he's always been confident,'' center Jonathan Goodwin said. ''When you see a guy that's playing quarterback in this league that young and he's that confident, hats off to him.''
If the 49ers can win in yet another hostile road environment this weekend, they will keep alive the chance of a Harbowl - San Francisco coach Jim Harbaugh against his brother, whose Ravens stunned the top-seeded Broncos at Denver and will play at New England for a Super Bowl berth.
''Haaa, haaa! Once again, huh?'' Gore said with a grin when the possibility was mentioned.
Not that anyone in the family - or on the 49ers, for that matter - is thinking too far ahead.
''Proud of them both and excited for them,'' father Jack Harbaugh said Monday. ''Understand how hard they've worked and the preparation that's gone into it.''
His simple message to both coaches: ''Get ahead, stay ahead.'' John beat Jim in their lone head-to-head at Baltimore on Thanksgiving night 2011.
A strong start will be a key for the 49ers, forced to play catch up after Sam Shields ran back the early interception by Kaepernick 52 yards for the game's first points in the divisional playoff matchup.
Atlanta suddenly has some serious momentum at home - and the 49ers know bouncing back from tough breaks is no given at this stage of the postseason with the stakes so high. The Falcons won in thrilling fashion on their home field Sunday, beating the Seattle Seahawks 30-28 on Sunday behind quarterback Matt Ryan and kicker Matt Bryant's game-winning 49-yard field goal with 8 seconds left.
''It's a big task,'' Harbaugh said. ''They had a great season, top seed. They're coming off of a game that gives them a lot of momentum. They're solid in every regard.''
The 49ers don't want to put themselves in such a position where the game is close late and Atlanta has a chance to win at the end again.
''I'd like to see us start faster and continue to do what we do,'' linebacker Patrick Willis said.
If the strong-armed, fleet-footed Kaepernick can keep this up, San Francisco should feel great about its chances of chasing a sixth championship. Fans at sold-out Candlestick Park got into that goal Saturday by waving red rally flags reading ''Quest for Six.''
Still, the 49ers have a five-game road playoff losing streak dating to a 28-3 NFC championship win at Chicago in January 1989 on the way to the organization's third Lombardi Trophy. Harbaugh was a backup quarterback with the Bears at the time.
''I remember Jerry Rice catching a ball down the Niners sideline,'' he said. ''Cold as heck, we got whipped.''
San Francisco also is seeking its first three-game winning streak of the season.
''We're always confident,'' Gore said. ''We'll try to go down there and do it.''
Notes: Harbaugh said David Akers remains the team's kicker, while backup Billy Cundiff will stay on the roster. ... All-Pro DL Justin Smith, who returned Saturday night after missing two games with a partially torn left triceps, got through the game without any problems. ''Played well. Came out of the game as clean as possible,'' Harbaugh said. ''It looked good in practice and the feedback that we were getting from him was positive.'' ... Harbaugh had no update on LT Joe Staley's bruised right arm. X-rays Saturday were negative.
---
Online: http://pro32.ap.org and http://twitter.com/AP-NFL
---
---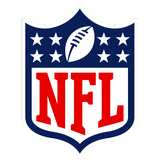 Get more from National Football League
Follow your favorites to get information about games, news and more
---