National Football League
National Football League
3 things to watch Sunday: Bears must mend locker room; Seahawks & Bengals face must-wins
Published
Oct. 22, 2014 9:34 a.m. ET

Every Wednesday, our FOX Sports NFL Insiders will break down three of the most important storylines you need to watch heading into Sunday. If you have any questions, be sure to hit them up on Twitter:
Mike Garafolo (@MikeGarafolo)
Bears at Patriots: Chicago Bears coach Marc Trestman's personality is the antithesis of what occurred in the team's locker on Sunday after the loss to the Miami Dolphins. Trestman is a calm, reassuring presence, so it's not a surprise he took the nothing-to-see-here approach when he met the media on Monday. Trestman assured reporters there's no rift between Brandon Marshall and Jay Cutler or anyone else on the team. He'd better hope so because Sunday brings the Bears to Foxboro, where the New England Patriots haven't lost since the AFC Championship Game in January 2013.
The big misconception among many outsiders is there must always be harmony in a locker room. That's not a realistic expectation, nor is it healthy. When it comes to 53 overgrown men playing a physical sport, sometimes it's best to let the emotions bubble up from time to time, get over it, come together and play together on the field. Cutler and his teammates haven't always been able to do that, so it will be interesting to see if Trestman can get that done - and quickly - before what figures to be a very tough matchup with the Pats.
Alex Marvez (@alexmarvez)
Seattle vs. Carolina: Forget about Percy Harvin and the reasons he was traded to the New York Jets. The Seahawks have a far more pressing concern: Getting back on the winning track. Harvin can be criticized as a locker-room cancer who needed to go because of his attitude and scraps with teammates. But don't blame Harvin for the leaky offensive line play and coverage problems maligning the defense in the first consecutive Seahawks losses since Weeks 7 and 8 of the 2012 season.
If the playoffs started today, Seattle (3-3) wouldn't qualify. There isn't much wiggle room the rest of the season either with a remaining schedule that includes home-and-away games against Arizona and San Francisco as well as matchups with Philadelphia, Kansas City and the New York Giants. That's why it's imperative Seattle doesn't lose to another opponent it should beat like last week in St. Louis. The Panthers have surrendered 34.8 points during a 1-3-1 stretch. Carolina, though, is a good home team with a dangerous quarterback in Cam Newton, and is looking to rebound from a 38-17 rout at Green Bay.
Peter Schrager (@PSchrags)
Ravens at Bengals: The Bengals were 3-0 and just humming along smoothly at the start of the month. Coming off a bye, facing the Patriots on a grand Sunday night spotlight affair -- there was an opportunity for Cincinnati, long beleaguered for getting up for the small ones and losing the big ones -- to put a stamp on their label as the AFC's best team.
Then they kicked off. And ever since that first Patriots drive, the Bengals have looked worse than even their harshest critics could imagine. The defense went missing in Foxboro and against Carolina ("Where have you gone, Mike Zimmer?") and the offense was a no-show in Indianapolis ("Where have you gone, Jay Gruden?")
Then there's Baltimore. Quietly, John Harbaugh's boys have rattled off two straight wins by a combined score of 77-24, and very nearly beat Indianapolis at Lucas Oil. The Ravens are getting healthy. Rookie CJ Mosley is playing like a 10-year veteran, and oh yeah, quarterback Joe Flacco is looking like the 120 million dollar man the team signed last off-season. The AFC North is going to go through Cincinnati, but you couldn't find two teams going in more opposite directions the past two weeks. Andy Dalton misses A.J. Green, yes, but that's the NFL. Matt Stafford is now 2-0 without Calvin Johnson.
This was supposed to be the year the Bengals finally (finally!) got over the hump. Three straight playoff trips, three straight playoff losses -- this was the season they grew up. Well, the big boys win the big ones.
---
---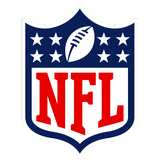 Get more from National Football League
Follow your favorites to get information about games, news and more
---