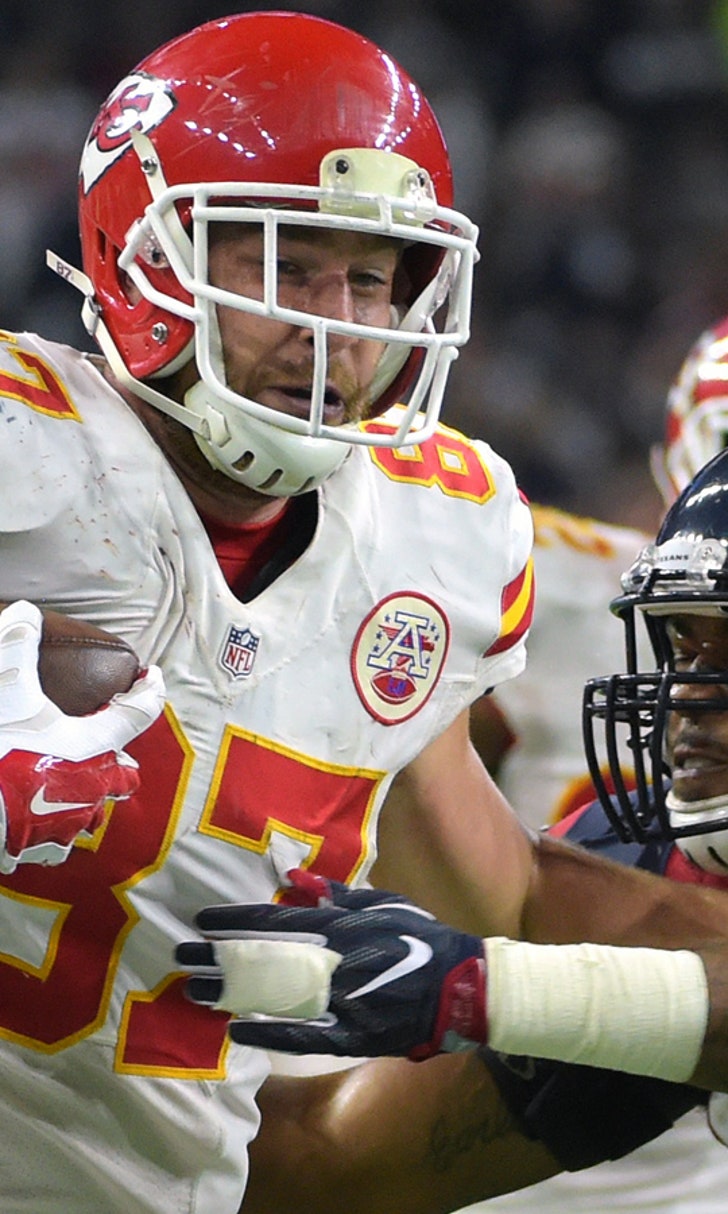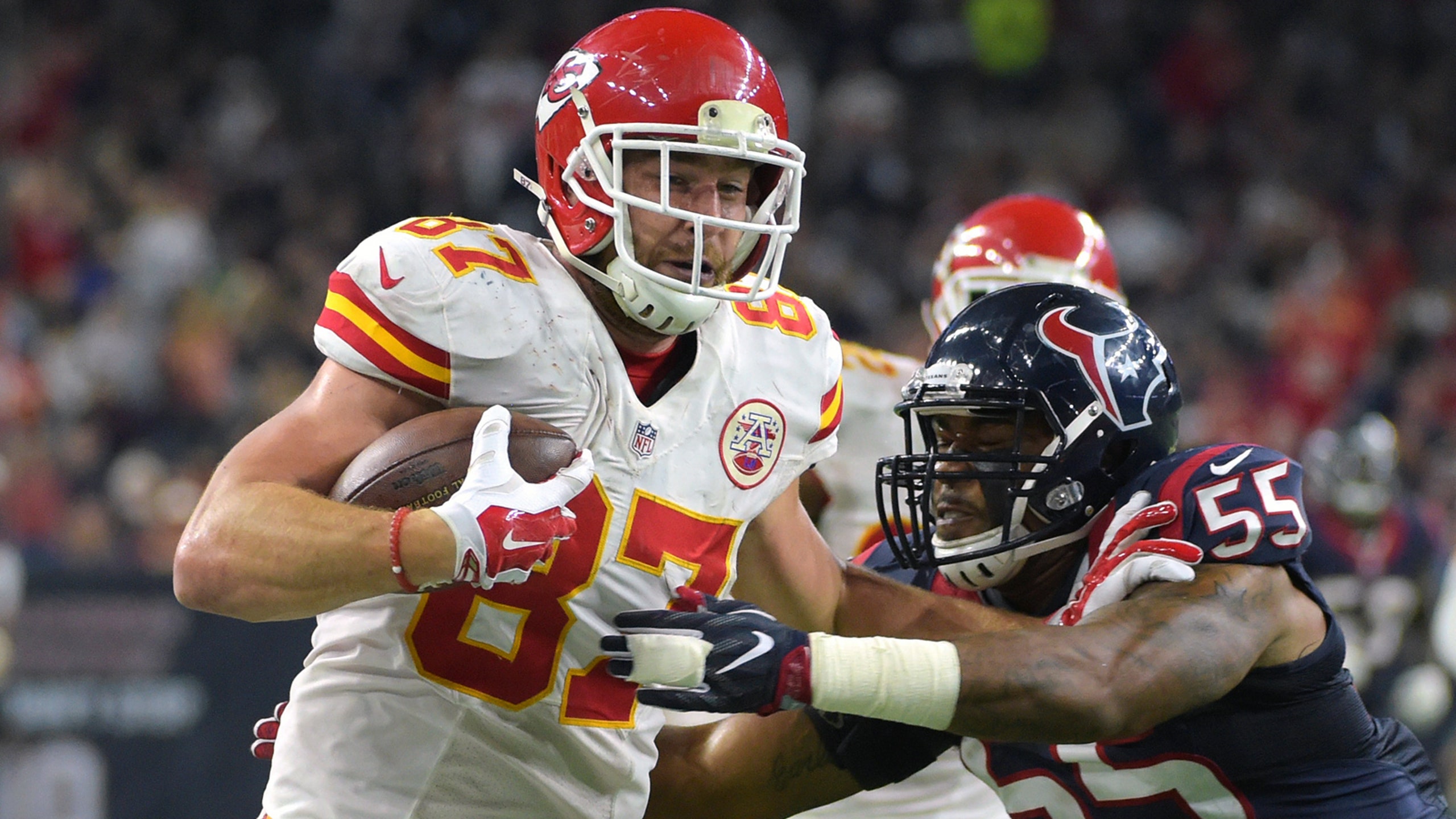 3 players who filled up the box score on Wild Card weekend
BY foxsports • January 10, 2016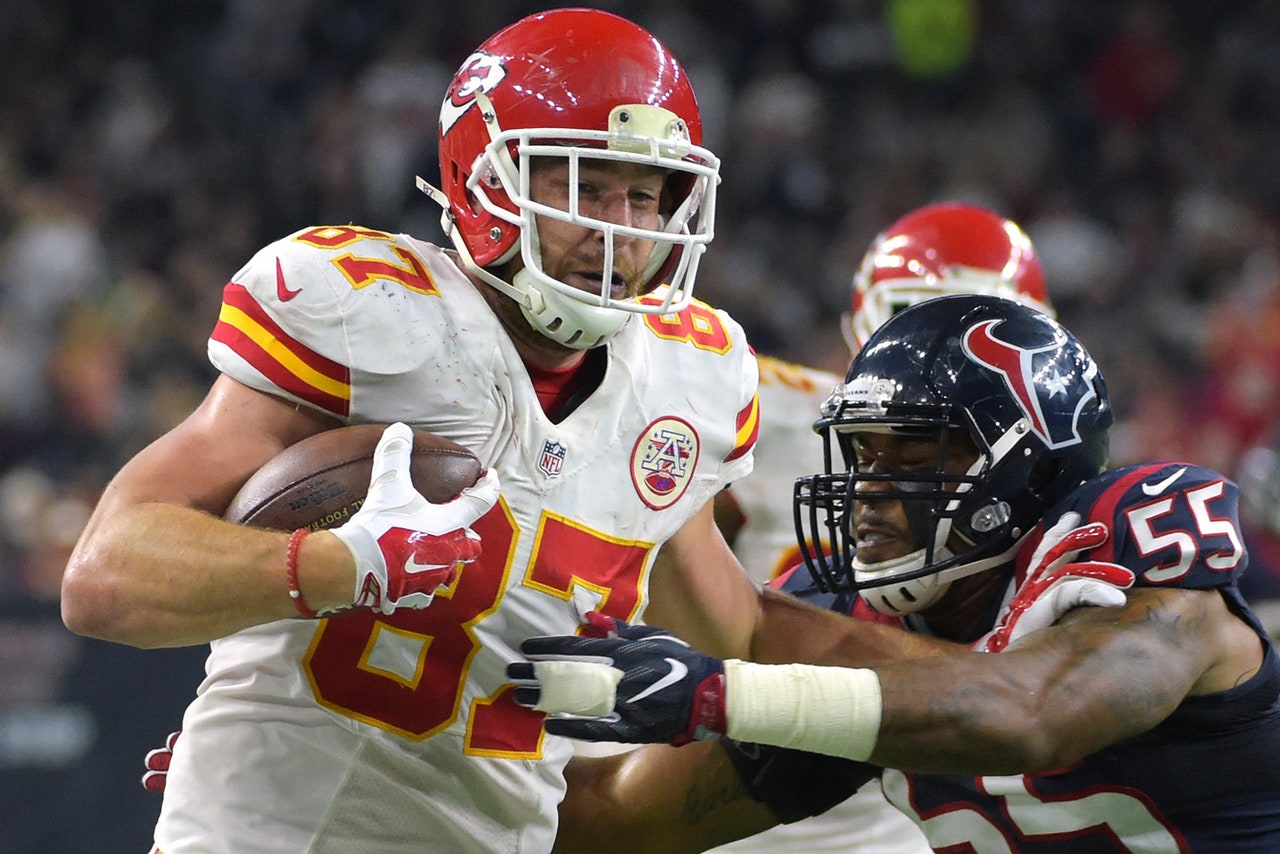 The Wild Card round of the NFL playoffs had plenty of heart-stopping moments, and it's time to salute the statistical standouts who made them happen. Featured this week are a talented tight end, a linebacker on a mission and a quarterback who found his groove.
Travis Kelce, tight end, Kansas City Chiefs
The Chiefs embarrassed the Houston Texans, 30-0, during Wild Card weekend, but their offensive production was nothing over the top. Travis Kelce was the team's biggest playmaker with a team-leading eight receptions for 128 yards, including a long catch of 48 yards. Quarterback Alex Smith enjoyed an efficient outing (17-for-22, 77.3 percent), leaning heavily on his trusty tight end in the blowout win over a tough, defensive team. Smith will need Kelce to have another outing like this one in order to keep pace with Tom Brady and the New England Patriots in the next round of the playoffs.
Ryan Shazier, linebacker, Pittsburgh Steelers
A strong defensive performance lifted the Steelers to an 18-16 victory over the Cincinnati Bengals on Saturday, and Ryan Shazier was at the center of that effort. He led the team with 13 tackles (nine solo, two for losses), two defended passes and two forced fumbles. Shazier recovered one of those fumbles himself; cornerback Ross Cockrell recovered the other one, leading to Chris Boswell's game-winning field goal from 35 yards out with 14 seconds left on the clock. Without Shazier's impact plays on defense, Pittsburgh wouldn't be preparing for a divisional-round playoff against the Denver Broncos this week.
Aaron Rodgers, quarterback, Green Bay Packers
Aaron Rodgers' passing game struggled during the regular season, but he ran into few road blocks during the Packers' 35-18 win over the Washington Redskins on Sunday. The veteran quarterback completed 21 of 36 passes (58.3 percent), throwing for 210 yards, two touchdowns and no interceptions. Rodgers manipulated Washington's defense, first hitting Randall Cobb on a free-play touchdown and later finding Davante Adams wide open in the end zone. He also completed a two-point conversion to Jared Abbrederis. With a strangely effective mix of ball-carriers to complement Rodgers, Green Bay's offense is rolling into a playoff rematch with the Arizona Cardinals.
---
---