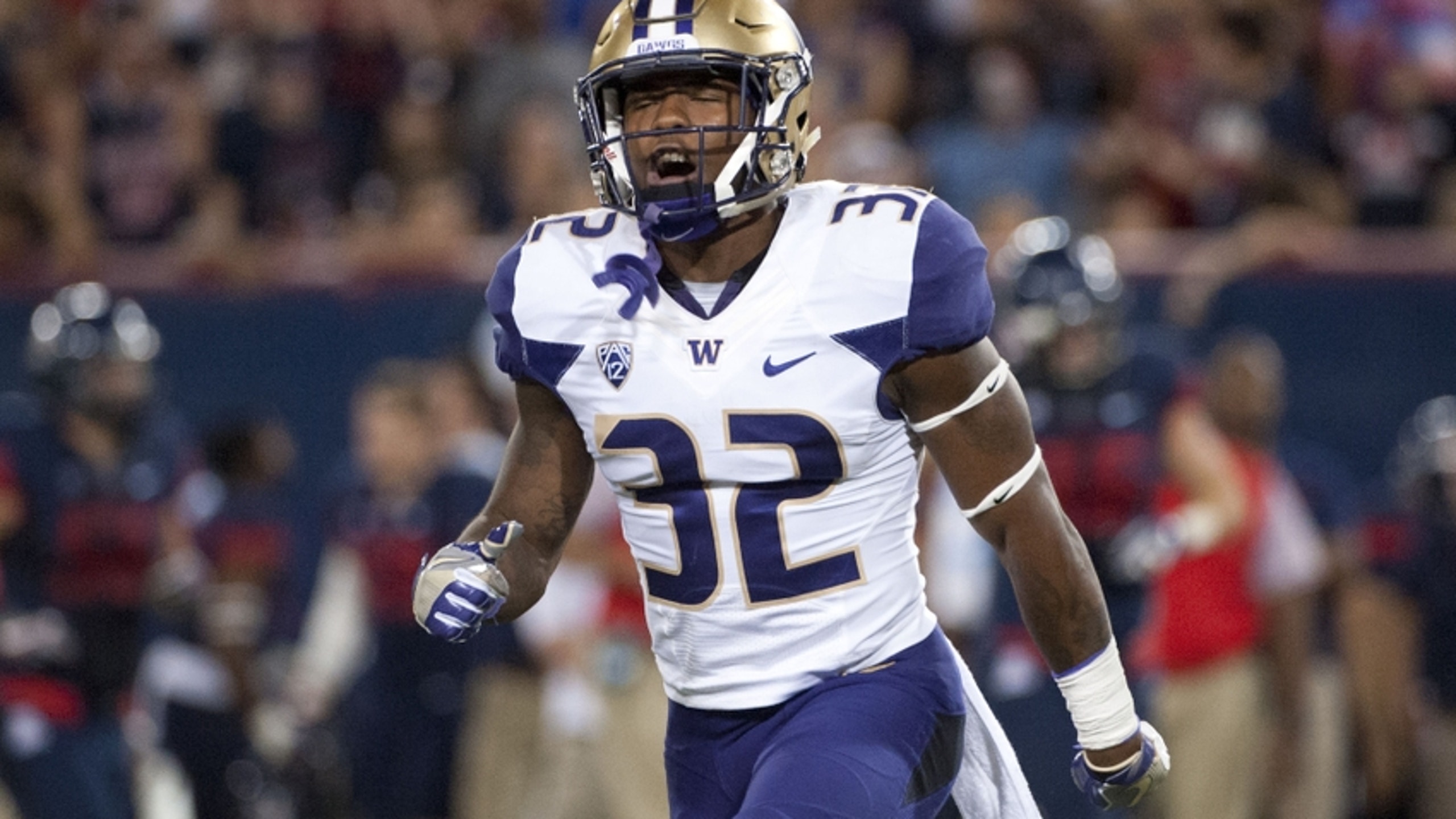 2017 NFL Draft Top 10 Safeties: Pre-Senior Bowl Rankings
BY Fansided and Erik Lambert/FanSided via NFL Mocks • June 30, 2017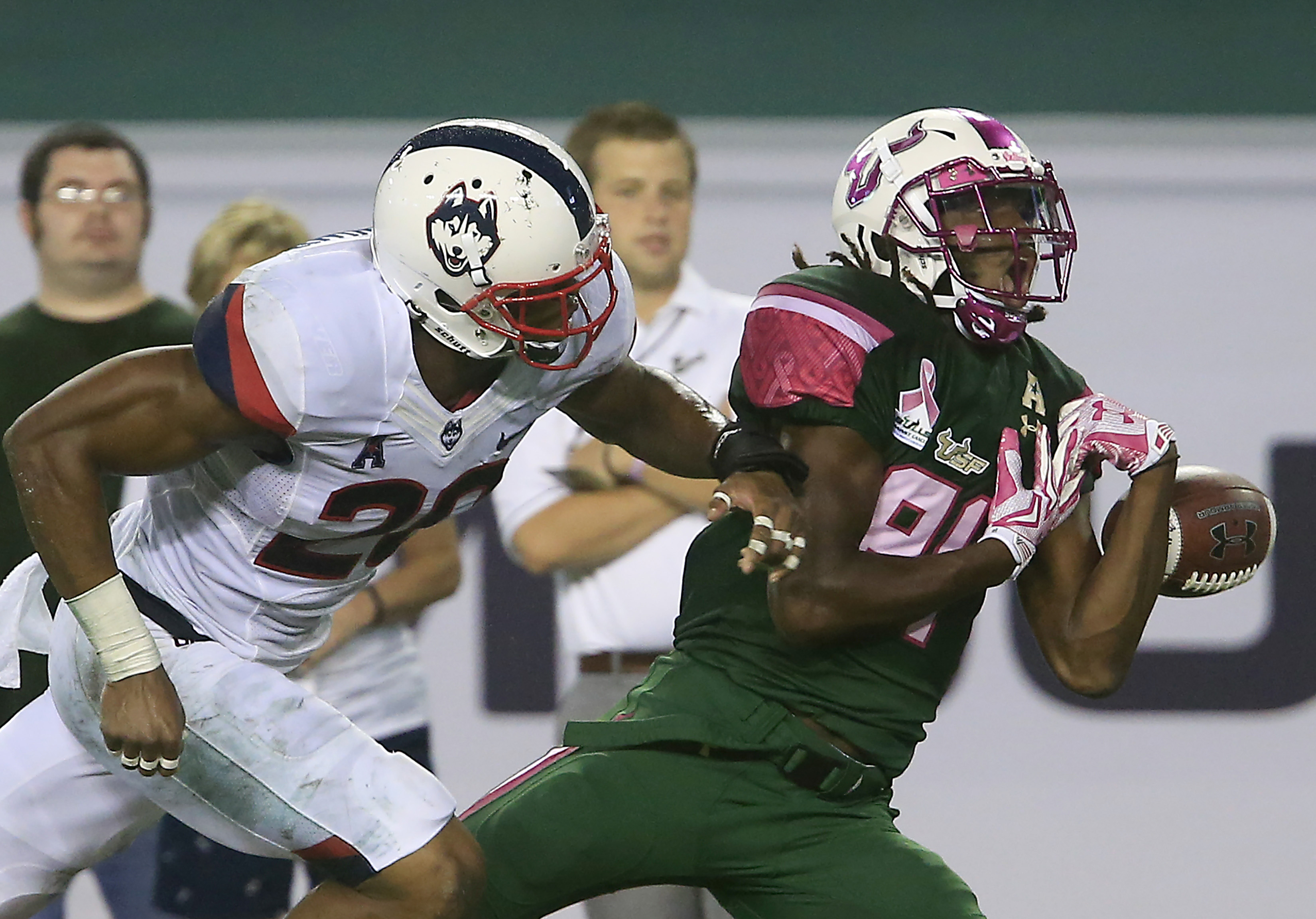 The 2017 NFL draft is about to be a showcase for what the league has become. Favor the pass? Then defensive backs will take an even higher priority.
Perhaps the most undervalued position on a defense is safety. Teams that have  great ones always have a really good unit overall. Ask the Seattle Seahawks how much they missed Earl Thomas in the playoff loss to Atlanta. It's a position that teams don't realize how much they need until they have it. Thankfully this upcoming class appears loaded.
Here are the current top 10 names to watch for ahead of the Senior Bowl next week.
#10:  Obi Melifonwu (Connecticut)
Every draft has that one prospect at every position. The incredible physical specimen who looks like he could dominate the league if only coached up properly. For the safeties in 2017, that guy will be Obi Melifonwu. This is a 6'3″ monstrosity with 4.5 speed. He covers a lot of ground in a hurry and is a willing tackler. He's also improved his ball skills, going from two interceptions in 2015 to four interceptions this season. The raw tools and instinct are there.
It's just a matter of development with him. There are still plenty of fundamental issues to work through. His react and react timing is still fairly slow. He always seems to arrive at certain plays a half second late. That's not going to cut it in the NFL. If he can start to speed up the processor while becoming more aggressive at the same time, his natural talent will do the rest. This is the ultimate boom-or-bust prospect among the safeties.
#9:  Marcus Maye (Florida)
Sometimes it's not ability that causes scouts and coaches to cool on a player. It's simple consistency. Teams don't like safeties, or any other positions, that are undisciplined. This has been the recurring problem for Marcus Maye his entire college career. He'd make a spectacular play or two during a game. Then later on he'd badly miss a tackler or bust a coverage to allow a big play for the opponent. A true feast or famine type.
Discipline and fundamental will rule the coaching room for him. Never mind the fact he's a bit undersized at 5'11". Safeties like that need to be totally under control. Otherwise bigger receivers or linemen will swallow them up. Maye at this point is a project with high upside. He has the playmaking skill of a future starter, but coaches won't be comfortable with him on the field. Not until he proves to not be so unreliable.
#8:  Kai Nacua (BYU)
BYU has quietly been a pipeline for some impressive defensive players over the years. Ezkiel Ansah standing out among the most recent. There's a good chance Kai Nacua will be the next one on that list. In a loaded safety class, he's been a name that continues to fly under the radar. That's incredible to think about given his 6'2″ size and hard-to-miss speed on the field. Oh, and there is also the 12 interceptions he's produced over the past two years.
More from NFL Mocks
Nacua is a robber in the passing game. Quarterbacks are wise to know where he's lined up on every snap because if they lose track of him, he tends to make them pay with a turnover. That being said, Nacua doesn't shirk his other duties. He's a reliable tackler who played a little linebacker at times and shows the capacity to blitz. His instincts are tailor made for the position. He'll have to prove it against better QBs though.
#7:  Eddie Jackson (Alabama)
Sometimes it's all about timing when it comes to being a top draft prospect. Eddie Jackson would probably have been a 1st rounder in 2016. He was coming off a standout year with six interceptions and two defensive scores. A cornerback converted to safety who delivered a huge pick of Deshaun Watson to help win the national championship. Everything looked poised for him to be a top safety in the 2017 class. Then he broke his leg.
Now he's caught in an awkward spot. When healthy he's proven to be a rangy ballhawk on the back end of the defense. The size and athleticism are both there. It's a matter of how much a team can trust he's completely recovered from the injury that sidelined him over half a season. If he regains his old form, then somebody will be getting a major steal in the 2nd or 3rd rounds. The physical skill is there and teammates swear by his leadership on the field.
#6:  Justin Evans (Texas A&M)
Many defensive coaches are seeking certain types of safeties for the back of their defense. A popular one is the safety that comes with a reputation for delivering some fierce hits. The idea being to make opposing offenses wary of attacking the middle of the field, rules or no rules. Justin Evans is that kind of player. He is as close to a living heat-seeking missile as it gets in football. Catch or run a football up the middle or along the sidelines and one can bet Evans will be there shortly to make them regret it.
He hurts people and often can do it without drawing penalties. That's a major key. It also overshadows how athletic and adept he is in coverage. While not a true ball hawk, he shows range and instinct to track the football in the air. He'll get his hands on one from time to time if a quarterback tests his area too often. Consistency will be his requirement at the next level.
#5:  Budda Baker (Washington)
Don't be fooled by the shorter 5'10" frame. Budda Baker falls in line with the "big things come in small packages" line. He might arguably be the best tackling safety in this class. He routinely shows an ability to take good angles to the ball carrier and doesn't let go once he gets a grip. His best work often come around the line of scrimmage. Any time an opponent tries to run a screen or swing pass, he closes to the football so fast and often blows it up for no gain.
That acceleration and speed also lends a big hand in his ability to blitz. He comes downhill in a hurry and can run through blocks from running backs to fluster the quarterback. What stands out is his ability to read where the football is going and then break on it. If a QB stares down a receiver, Baker has shown he can jump the route for potential interceptions. All that said he's best when he's down near the line of scrimmage. Playing deep coverage isn't his best trait.
#4:  Jabrill Peppers (Michigan)
Draft experts just aren't sure what to do with Jabrill Peppers. What they know for sure at this point is the Michigan standout might be one of the top three athletes in the entire draft class. His mix of size, speed and agility is so rare for a safety. He's a tremendous punt returner and also showcased some value as a running back. It's led to people scrambling on finding where he fits best. Why? The simple fact he hasn't mastered his current position.
Peppers gets to #4 on sheer physical skill, but his lack of productivity in coverage continues to hold him back. He was excellent around the line of scrimmage, making tackles and even getting some sacks on the quarterback. Yet one interception in his entire college career? It's a red flag he won't be able to so easily shake. Teams aren't sure about his instinct or awareness in the passing game, and no amount of athletic prowess makes up for that in the NFL.
#3:  Marcus Williams (Utah)
His name hasn't garnered a ton of attention just yet, but that will change. Playing at Utah doesn't afford the same buzz associated with bigger programs. Williams thought is a big-time player. He looks like a true free safety. That in itself is exciting. He's 6'1″ with a solid, built frame. While not blazing fast he routinely shows the range required to close on the football in coverage and timing his hits right as the ball arrives. It's something that only really good safeties can do.
What separates him from most in this class are his ball skills. Williams plays the safety position like a wide receiver. He tracks the football in the air so well and can make the interception even when it doesn't hit him squarely in the hands. His final two years in school he picked off 10 passes. This is a safety who knows how to set the tone, either by taking the ball away or delivering  a strong (legal) hit on a receiver.
#2:  Jamal Adams (LSU)
If there is a safety in this class who can be tagged as pro-ready and a Day 1 starter, it's Jamal Adams. He's been the brains and brawn on the back end for LSU since 2014. He's experienced, smart, instinctive and tough. The young man has sharpened his teeth against the best competition in the country. It shows in his physical stature. He's got height but it's his muscle mass that stands out. He's well-built from head to toe. A true cross between a linebacker and corner.
What stood out about Adams was his overall impact. He made over 200 tackles (18 for a loss), intercepted five passes and forced two fumbles in his college career. On top of that he claimed two quarterback sacks. Let him play around the line of scrimmage, he'll deliver hits and make tackles. That doesn't mean he can't cover. Plenty of times he was asked to shadow opposing tight ends and he did so without much hassle.
#1:  Malik Hooker (Ohio State)
At the end of the day what separates Malik Hooker from the rest of this class? He checks the most boxes. He's got the size (6'2″), range, and standout ball skill a ball hawking safety must have. Not only did he produce seven interceptions on the year for Ohio State, he also returned three of them for touchdowns. Getting hands on the football is hard enough in this game for a defensive back. Turning it into immediate points? That's an entirely other level of ability.
There is a concern out there that Hooker is too focused on playing coverage and getting the football. He shirks his duties in run defense and isn't willing to put his body on the line. There are several instances of tape that counter such rumors. Hooker may be a center fielder first, but when asked to climb down into the box he hasn't shown any fear of contact. The Ed Reed comparisons are lofty, but he is more than capable of living up to them.
---
---