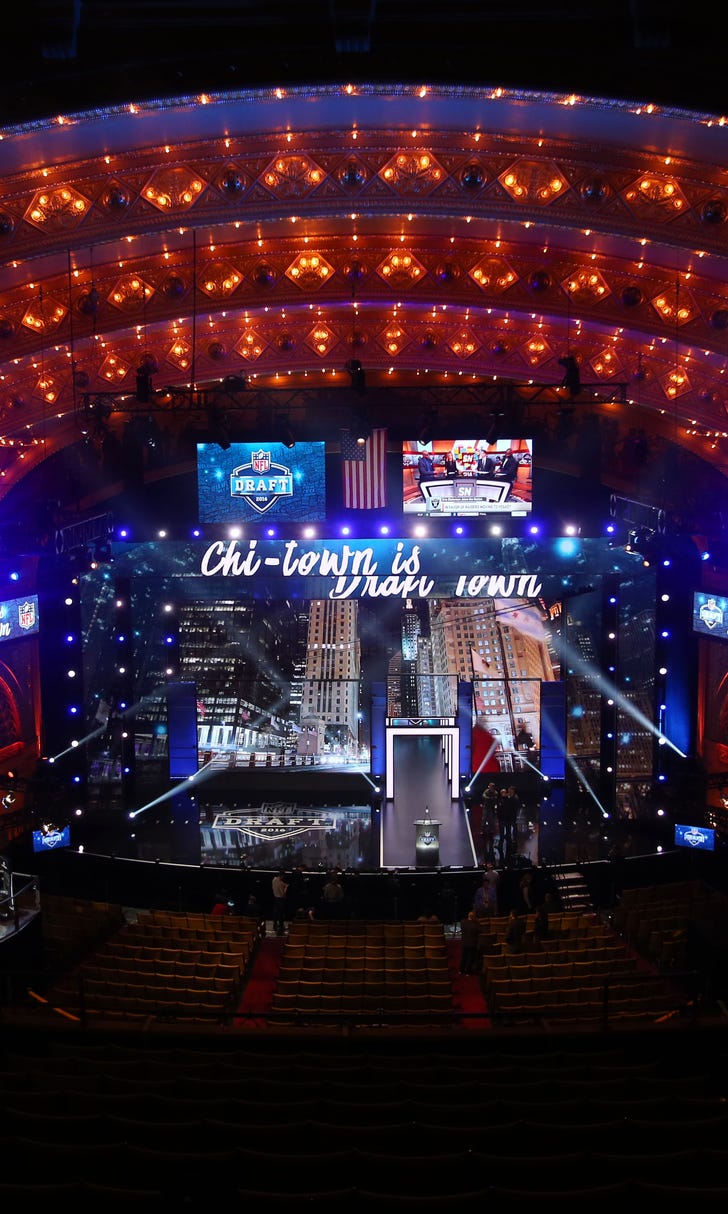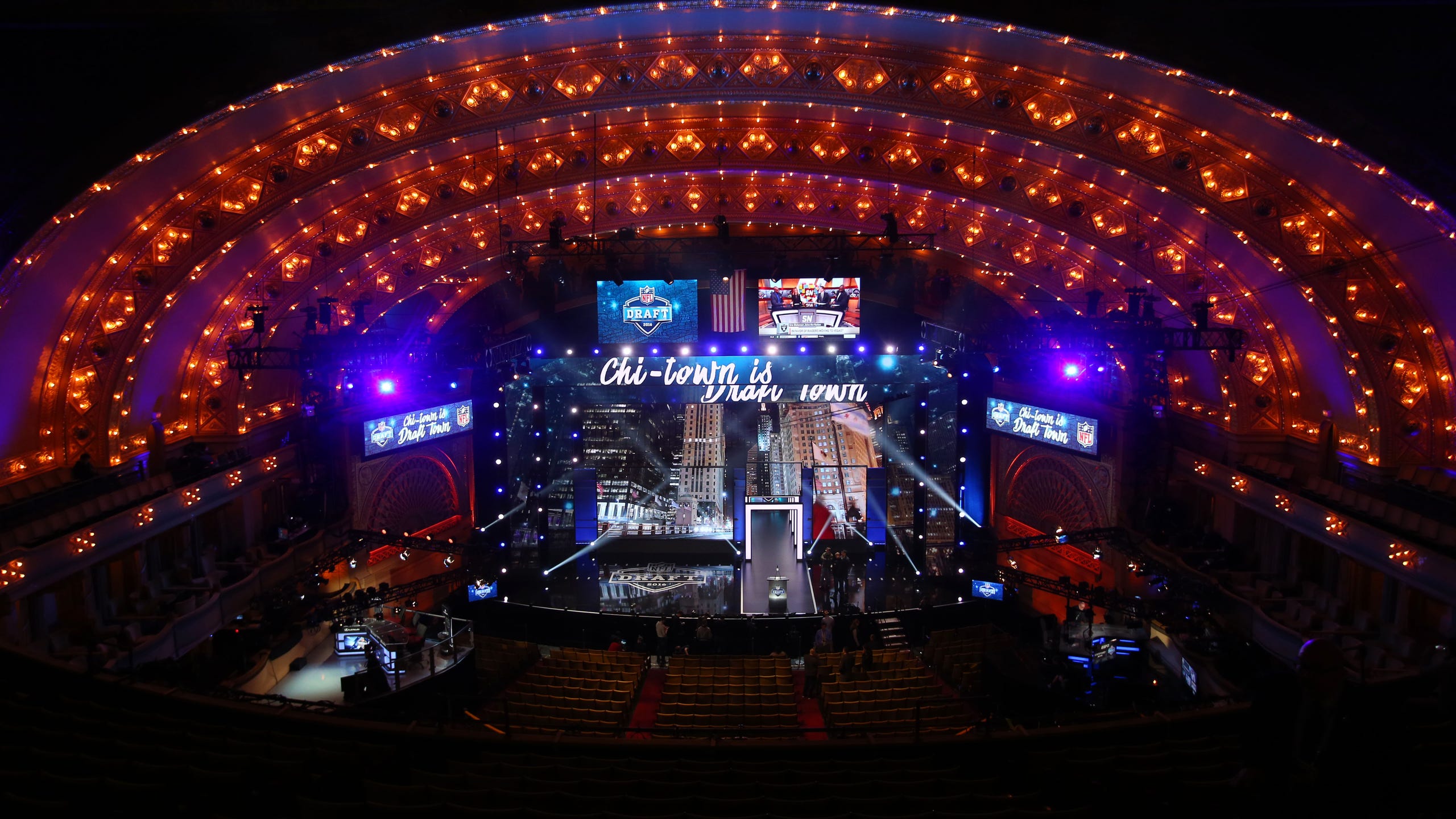 2017 NFL Draft: One Mistake Each Team Can't Afford to Make
BY Fansided and Randy Gurzi/FanSided via NFL Spin Zone • June 30, 2017
With the focus now shifted to the 2017 NFL Draft here is one mistake each team cannot afford to mistake when they make their selections
The New England Patriots won Super Bowl 51 in the most dramatic way possible. After going down 21-3 at the half, they rallied for an overtime win over the Atlanta Falcons. It was a battle of one of the best teams in recent history in the Patriots and one of the younger teams with a bright future in the Falcons.
Both these teams have one thing in common that got them to the big game. They built their core through the draft. New England is led by quarterback Tom Brady and receiver Julian Edelman on offense. They had big games by role players like receiver Malcolm Mitchell, running back James White and defensive end Trey Flowers.
The Falcons are led by quarterback Matt Ryan, running back Devonta Freeman and receiver Julio Jones on offense. On defense they feature defensive tackle Grady Jarrett and linebackers Vic Beasley and Deion Jones. All these leaders listed were originally drafted and developed by the team they helped lead into the biggest game of the year.
What that means is to get to the Super Bowl, a franchise has to draft well. With all the focus now shifting from the playoffs to the draft, NFL executives will start looking at what they can do to build a winning tradition moving forward. To try and aid them in that process, here is one critical mistake all 32 teams must avoid in the 2017 NFL Draft.
Arizona Cardinals: Not Drafting a Quarterback
It looked for a little bit like their current starting quarterback Carson Palmer might ride off into the sunset after the Arizona Cardinals tough 2016 season. There were reports he pulled his kids out of their Arizona school and had listed his house for sale. However, Palmer confirmed himself that he is coming back, confirming what Bruce Arians and company had said all along.
That's all fine, but Palmer was only okay in 2016. His stats looked impressive as he topped 4,000 yards and had 26 touchdowns to just 14 interceptions, but his effectiveness was down. The year before he had more touchdowns (35) less interceptions (11) and a higher quarterback rating (104.6 compared to 87.2). Palmer got his yardage in chunks, but had some really rough games as well.
This isn't to say they need to trade up and draft a top-five pick right now, but they can't go into the season banking on Palmer to rebound while having only veteran Drew Stanton as a contingency. Stanton has 14 career touchdowns and 19 interceptions while having a less-than-impressive 53.2 percentage of completions for his career. Last season he completed just 39.6 percent of his passes and the year before it wasn't much better at 44 percent. His quarterback ratings the last two seasons were 39.6 and 22.8.
The sample sizes have been small, but he's been in the NFL since 2008, so he is what he's going to be by now. The Cardinals have to get a better alternative to Stanton and they need to start grooming Palmer's replacement this season.
Jerome Miron-USA TODAY Sports
Atlanta Falcons: Don't Think Defense Can't Improve
The Atlanta Falcons came within seconds of winning Super Bowl 51. Their defense was a huge reason why as they held the Patriots to just nine points in the first 45 minutes. Then the wheels fell off and they surrendered 19 in the fourth quarter before giving up the lone touchdown in overtime.
In the end they were a young defense that got picked apart by the best to ever play the game in Tom Brady. That's nothing to be ashamed of. They also shouldn't be ashamed of their great run to end the season as their defense went from a weakness to a strength. They harassed Green Bay quarterback Aaron Rodgers all game in the NFC Championship game and did the same to Brady for three quarters.
What the Falcons can't do though is think that their defense is fixed. There are some amazing playmakers, but there still are some holes. Drafting second to last means they won't get a great playmaker, but they still can help this defense improve.
Defensive end is probably still the one area they can see the biggest jump in talent. They have Brooks Reed and Tyson Jackson slated as starters on their website depth chart, but Jackson is more of a tackle and Reed is more suited as a pass rushing linebacker. Speaking of pass rushing linebackers, Vic Beasley and De'Vondre Campbell have done pretty well at that job, but they too could benefit from the Falcons drafting a legitimate end that could help free space for them to work as well.
Players like Auburn's Carl Lawson, UCLA's Takkarist McKinley and Texas A&M's Daeshon Hall are all potential players who could fall to them at 31. The Falcons should take the best end available and not end their defensive overhaul despite their second half growth in 2016.
Dec 25, 2016; Pittsburgh, PA, USA; Baltimore Ravens quarterback Joe Flacco (5), and offensive guards Vladimir Ducasse (62) and Marshal Yanda (73) at the line of scrimmage during the first quarter of a game against the Pittsburgh Steelers at Heinz Field. Pittsburgh won the contest 31-27. Mandatory Credit: Mark Konezny-USA TODAY Sports
Baltimore Ravens: Avoiding a Young Quarterback
The Baltimore Ravens have had Joe Flacco penciled in as the starting quarterback ever since he was drafted out of Delaware in 2008. With him at the helm the Ravens have won 83 games while losing just 55. However, the last two seasons they are 11-15 with him under center. Flacco has also seen his touchdown to interception ratio get worse. In an injury shortened 2015 season he had 14 touchdowns to 12 interceptions and in 2016 he had 20 touchdown passes and 15 picks.
Obviously he is still a starting NFL quarterback and he has a Super Bowl ring, so there's no need to think that they need to find his replacement. What Baltimore can't do is continue to believe Flacco will simply get things fixed without some motivation. Currently behind him the team has Ryan Mallett, the former New England Patriot and Houston Texans quarterback who wore out his welcome in Houston incredibly fast. Mallett isn't pushing Flacco any.
Drafting a young guy with some upside may. If the 32-year-old Flacco knows a guy 10 years younger is in the playbook and working hard to take his job, this could light a fire under the veteran to show he still has it. Also, it wouldn't hurt to have a more capable player behind him should he suffer another injury as he did in the 2015 season. Of course there are other needs on the roster, especially at wide receiver, so they don't need to spend a premium pick. What they can't do though is avoid getting some youth in their quarterback room.
Dec 24, 2016; Orchard Park, NY, USA; Buffalo Bills running back LeSean McCoy (25) runs the ball while Miami Dolphins free safety Michael Thomas (31) looks to make a tackle at New Era Field. Miami beats Buffalo 34 to 31 in overtime. Mandatory Credit: Timothy T. Ludwig-USA TODAY Sports
Buffalo Bills: Believing LeSean McCoy's Self-Hype
Recently Buffalo Bills running back LeSean McCoy proclaimed himself the best running back in the NFL. He was kind enough to even rank the NFL's top running backs for us and placed himself ahead of guys like Le'Veon Bell of the Pittsburgh Steelers, DeMarco Murray of the Tennessee Titans and 2016 NFL rushing champ Ezekiel Elliott of the Dallas Cowboys.
"I still feel like healthy, there's no back that can touch me." McCoy said via Mike Rodak of ESPN. "For sure. A healthy me, for 16 weeks, for sure."
This isn't a piece meant to mock McCoy, because in all honesty he is a game-changing running back. However, he said it himself that he has to be healthy to be "the best." While for the most part his health hasn't been a concern, he has missed four games in the past two seasons, including parts of various games throughout his Buffalo tenure which started in 2014.
No one should ever wish injuries on a person, but the odds are not in his favor that this trend will suddenly stop. McCoy is turning 29 years old this summer and as backs age, their durability declines. Look how quickly Arian Foster of the Houston Texans dropped off when he hit the age McCoy is about to turn. Injuries forced him into retirement during this season at just 30 years of age.
Foster's body wore down thanks to carrying the ball 1,476 times and adding another 255 receptions. In contrast McCoy has 1,898 carries and 382 receptions in his career. That punishment is bound to take a toll.
Buffalo needs to make sure they have a reliable back behind McCoy just in case he is unable to stay healthy. They also would be wise to limit his carries early on to keep him effective as the weather changes late in the year. The 2017 NFL Draft is pretty stacked at running back and the Bills need to take advantage of that.
Apr 28, 2016; Chicago, IL, USA; Vernon Butler (Louisiana Tech) with NFL commissioner Roger Goodell after being selected by the Carolina Panthers as the number thirty overall pick in the first round of the 2016 NFL Draft at Auditorium Theatre. Mandatory Credit: Kamil Krzaczynski-USA TODAY Sports
Carolina Panthers: Drafting a Defensive Lineman Early Again
The Carolina Panthers had a terrible season in 2016. They finished 6-10 after going 15-1 thanks to a shutdown defense and league MVP Cam Newton the previous year. The core of the team is still intact, which means they can get back on track with a smart offseason. The best way to do so would be with a good 2017 NFL Draft.
They select eighth overall thanks to their poor record, which means they can at least take a huge step forward in 2017. What they have to do though is avoid going with the defensive line yet again with their first pick. In fact, they probably should avoid adding to the defense at all in the opening round.
In 2013 they went with defensive tackles Star Lotulelei and Kawann Short in Rounds 1 and 2. The following year, defensive end Kony Ealy was taken in Round 2 and linebacker Shaq Thompson was their top pick in 2015. With them needing offensive help this past year, they again focused on the defensive side of the ball taking Vernon Butler, a defensive tackle from Louisiana Tech.
None of these players have been busts, but the team needs to shift their focus. Their best play will be to replace running back Jonathan Stewart with either Florida State running back Dalvin Cook or LSU's Leonard Fournette. Either one of those young playmakers would instantly change the offense while also relieving a lot of the pressure on Newton to play the Superman role.
Oct 2, 2016; Chicago, IL, USA; Chicago Bears quarterback Brian Hoyer (2) throws a pass during the first quarter against the Detroit Lions at Soldier Field. Mandatory Credit: Dennis Wierzbicki-USA TODAY Sports
Chicago Bears: Falling For Brian Hoyer As a Franchise Guy
It looks like the Chicago Bears are finally realizing Jay Cutler isn't very good at playing quarterback. They also saw that despite a decent start Matt Barkley isn't a long-term answer either. The scary part is they only had a small glimpse of Brian Hoyer at the position and thanks to him playing very well in that time, they may be of the belief he can be the guy.
Let's end the suspense, he isn't. Hoyer is like a former Bears quarterback, Kyle Orton. He is good in small doses and can get you some wins. What he can't do is put a team on his back and win the important ones. That's why Orton went from Chicago, to Denver, to Kansas City, to Dallas, and finally to Buffalo before retiring. Hoyer has had a similar career as he went from New England, to Pittsburgh, to Arizona, to Cleveland, to Houston, and now to Chicago.
Journeymen are that for a reason. Chicago cannot buy any of the hype that Hoyer's solid 2016 will lead to him being their next starter. What he can do though is provide a veteran leader while their next franchise guy gets ready. He would also be an experienced backup should that rookie either not be ready by opening day or suffer an injury.
The Bears pick third, but unfortunately the two teams ahead of them (Cleveland and San Francisco are also quarterback needy). That could lead to them not having an opportunity to grab either Deshaun Watson or Mitch Trubisky, arguably the best two options at the position. If one of them isn't selected, then Chicago needs to pull the trigger. If they are, then they need to either take the next best guy or possibly trade down and take a guy like Pat Mahomes from Texas Tech or DeShone Kizer from Notre Dame. The only option they shouldn't consider is not drafting a guy and heading into 2017 with just Hoyer.
Jun 14, 2016; Cincinnati, OH, USA; Cincinnati Bengals cornerback William Jackson (22) and cornerback Dre Kirkpatrick (27) look on during minicamp at Paul Brown Stadium. Mandatory Credit: Aaron Doster-USA TODAY Sports
Cincinnati Bengals: Avoiding Defense
The Cincinnati Bengals have paid a lot of attention to the defensive side of the ball early on in recent years. In 2016, their first-round selection was cornerback William Jackson. Just two seasons prior, they drafted another corner with their top pick, Darqueze Dennard. Outside of spending their top picks on those two positions, they really haven't dedicated draft capital on many playmakers on that side of the ball in recent years.
Offensively, they've added a lot of quality players and they can put up points in a hurry. What they need to do is fix their once-feared defense. That probably seems a little backwards since they were 24th in the league in scoring last season and eighth in points surrendered, but really their offense will be fine.
Quarterback Andy Dalton had an off year and they lost wide receiver A.J. Green for a few games. They also spent most of the season without tight end Tyler Eifert. In November, the injury issues continued as running back Giovani Bernard tore his ACL. Their offense should be better simply due to health going forward. Their defense on the other hand needs a playmaker.
They're a really good unit, but they are missing that one piece that makes them great. In 2015, safety Reggie Nelson was excellent for them in recording eight picks. He left for the Oakland Raiders last year and no one topped three picks for the Bengals. The lack of turnovers hurt and they would be wise to find themselves a ball hawking player for their secondary as they try to get back to double-digit wins.
Jan 9, 2017; Tampa, FL, USA; Clemson Tigers quarterback Deshaun Watson (4) throws the ball against the Alabama Crimson Tide in the 2017 College Football Playoff National Championship Game at Raymond James Stadium. Mandatory Credit: Kim Klement-USA TODAY Sports
Cleveland Browns: Not Getting a Quarterback
It has to stop. By now we all have seen the infamous Cleveland Browns starting quarterback jersey. The one which has the name of every player to start under center for the m since their return to pro football in 1999.
The team is rightfully nicknamed the "Factory of Sadness" and the issues at quarterback are the biggest reason why. Sadly, in recent years their inept play has given them a crack at nearly every franchise quarterback that has come into the NFL. Instead of drafting one, they keep stockpiling picks. Then they whiff on those picks by taking players like quarterback Johnny Manziel, cornerback Justin Gilbert and linebacker Barkevious  Mingo.
This last season was another example as they should have stayed put with their second pick and taken Carson Wentz from North Dakota State. Instead they dropped down and now have extra picks in a draft without a quarterback being rated as highly as Wentz was. They need to just stop trying to be cute and draft a quarterback with the first overall pick.
No one cares that Myles Garrett is the highest rated player and no one cares that the quarterback class isn't as strong as the past couple seasons. The Browns just have to get someone who knows how to throw a football. Robert Griffin III doesn't know how and isn't the answer. There are rumors about Colin Kaepernick being a target of theirs, which would be a huge mistake because he too isn't very good anymore. Just stop playing games Cleveland: draft either Deshaun Watson or Mitch Trubisky. Please.
Dallas Cowboys: Going Offense in the First Round
Alabama tight end O.J. Howard is tempting, but probably won't fall to the Dallas Cowboys at pick 28. Miami tight end David Njoku is also tempting, and he could very well be there when Dallas turns their draft card in. However, Dallas simply cannot use their first-round pick on an offensive player in the 2017 NFL Draft.
Their offense is not the reason their 13-3 season ended after one playoff game despite them having home-field advantage throughout the postseason. The reason they lost is because their defense struggled to stop Aaron Rodgers. Their corners struggled and will be picked apart this offseason, but they had no help as Rodgers had little pressure all game long. Dallas needs to fix that this draft and find an impact player on defense.
Preferably the Boys need to get themselves a pass rusher. Their leader in sacks in 2016 was defensive end Benson Mayowa with six. He was a good free agent pickup, but is better served as a rotational rush guy. They also saw just one sack from 2015 leader Demarcus Lawrence and are now without Randy Gregory for at least another year.
This season Dallas is lucky as there are plenty of players available in this draft that can rush quarterbacks. They won't be in play for top guys like Myles Garrett of Texas A&M or Derek Barnett of Tennessee without a monster trade, but could see Missouri's Charles Harris or Auburn's Carl Lawson on the board when they are on the clock. Either one of those players would be a huge upgrade to their current group, as would a couple others who may slip some.
The only way Dallas gets away without taking an edge rusher is if a dynamic defensive back is the best player available. However, until they fix their quarterback pressure problem, no defensive back will ever live up to their full potential in Big D.
Jan 1, 2017; Denver, CO, USA; Denver Broncos running back Devontae Booker (23) carries the ball for touchdown in the first half against the Oakland Raiders at Sports Authority Field. Mandatory Credit: Ron Chenoy-USA TODAY Sports
Denver Broncos: Don't Think They're Set at Running Back
When the Denver Broncos won Super Bowl 50, they did so thanks to a stellar defense and the offensive power of running back C.J. Anderson. The hope was he could parlay his fine postseason play into a good 2017 campaign. Instead, he saw his season end early due to injury and he managed just four-yards per carry en route to 437 yards and four touchdowns.
Fourth-round rookie Devontae Booker stepped up in his absence and rushed for 612 yards. The problem, though, was he averaged just 3.5 yards per attempt and had as many fumbles (four) as touchdowns. Neither back was terrible, but they also weren't dynamic. Most of the blame for their subpar offensive season has fallen on the shoulders of quarterback Trevor Siemian (and it should), but he received little help from the running backs.
In the 2017 NFL Draft the Broncos have to make sure they understand that they cannot go into the regular season without having a backup plan should Anderson or Booker fail to live up to expectations again. With guys like Dalvin Cook and Leonard Fournette set to go early, they may need to focus on Stanford running back Christian McCaffrey or D'Onta Foreman from Texas.
Jan 1, 2017; Detroit, MI, USA; Detroit Lions wide receiver Golden Tate (15) throws up his arms at a referee as Green Bay Packers strong safety Micah Hyde (33) gets a interception for a touchback during the fourth quarter at Ford Field. Packers won 31-24. Mandatory Credit: Raj Mehta-USA TODAY Sports
Detroit Lions: Thinking Their Receivers Are Enough
The Detroit Lions had a decent 2016 season, but they just couldn't get it done in the playoffs. They also couldn't get it done at the end of the season as they had a chance to win the NFC North, but lost in Week 17 to the Green Bay Packers. A lot of the problem for them was their receiving corps.
They had a 1,000-yard receiver in Golden Tate and a 900-yard guy in Marvin Jones. They both played incredibly well and a ton of credit for that goes to quarterback Matthew Stafford. The former first-overall pick had 4,327 yards passing and had 24 touchdowns to just ten picks. It could have been more though.
As good as Tate and Jones were for the Lions, they relied on veteran Anquan Boldin for their big third-down and goal line plays. The 36-year-old Boldin had 67 receptions for 584 yards and eight touchdowns. They were incredibly fortunate to have him as a steady force to go along the boom-or-bust of Tate and Jones.
What they can't do is go into 2017 expecting to get the same results from a soon-to-be 37-year-old. Instead they need a solid passing target that can be their number one guy who allows the others to excel in different ways. Of course they also need a running back, but this team can get both in this draft. Should they find a guy capable of running it and alleviating pressure on Stafford, as well as a true No. 1 wideout, the Lions could very well have an even better shot at winning the North in 2017.
Oct 16, 2016; Green Bay, WI, USA; Green Bay Packers running back Eddie Lacy (27) during the game against the Dallas Cowboys at Lambeau Field. Dallas won 30-16. Mandatory Credit: Jeff Hanisch-USA TODAY Sports
Green Bay Packers: Drafting Anything But Running Back in Round 1
The Green Bay Packers are an explosive team. They have one of the better quarterbacks in the NFL in Aaron Rodgers and their receiving corps is one of the top groups in the business as well. They feature stud players like Jordy Nelson and Randall Cobb as well as explosive guys like Devante Adams.
What they don't have is a running game. In 2016 they started the season with Eddie Lacy at that spot. He would up on IR after rushing just 71 times on the season. He did have 5.1 yards per carry, but also failed to cross the goal line at all in his five games.
Now a free agent, the 26-year-old Lacy will probably try and head to a team that actually runs the ball. For Green Bay, they need to not only find a replacement, but also they need to realize that being one dimensional only works if you have Tom Brady. Since they don't have Brady, they need to run the ball.
Doing so will help them in so many ways. If a team fears the Packers running game, Rodgers suddenly has less people dropping back in coverage. They also would be able to milk leads and control the clock in cold weather games late in the season. Finding a real running game does nothing but help the Packers improve and they need to do so with their first pick this season.
The Packers can't risk not finding a starting guy. If Lacy does leave, they  would be left with just converted receiver Ty Montgomery as their top runner since they just cut the ineffective James Starks. That's simply not good enough.
Houston Texans: Looking At Gadget/Niche Players
The Houston Texans fumbled the 2016 offseason. First they signed free agent quarterback Brock Osweiler to a huge deal, and he turned out to be a bust. Then they made some odd moves in the draft. The weirdest happened to be when they traded up one spot to pick 21 (yes, one spot) to get wide receiver Will Fuller out of Notre Dame.
Fuller was a one-trick pony in college known for his great speed but suspect hands. Shockingly enough, he made some solid deep plays early, but also dropped a lot of open passes as well. They also had a weird pick in Round 3 where they took Braxton Miller from Ohio State, the quarterback-turned-receiver. He did little as a rookie since he was still learning his position and was the fourth receiver they took in the draft over the past two seasons. Again with their fourth-round pick they took a potential backup with running back Tyler Ervin.
Ervin was a speedy back who looks like at best he can be an average return man and occasional third-down back. So to summarize, the issue with their 2016 draft was a focus on role players and guys who could only do one thing. They can't go into 2017 with the same approach.
Instead they need to get themselves some guys who are real, solid football players. They need to return to their strategy from the 2015 draft when they got cornerback Kevin Johnson, linebacker Benardrick McKinney and receiver Jaelen Strong with their top three picks. All three of those guys were drafted with the expectation that they could become full-time starters, not niche players. While not all three have reached their potential, the thinking was much better that season than it was in 2016. More of this is needed.
Dec 18, 2016; Minneapolis, MN, USA; Indianapolis Colts wide receiver Phillip Dorsett (15) celebrates his touchdown against the Minnesota Vikings in the fourth quarter at U.S. Bank Stadium. The Colts won 34-6. Mandatory Credit: Bruce Kluckhohn-USA TODAY Sports
Indianapolis Colts: Taking a Wide Receiver in Round 1
The Indianapolis Colts just wisely parted ways with their horrible general manager Ryan Grigson. Somehow he kept his job despite having some terrible drafts. The one thing he banked his reputation on was drafting Andrew Luck with the first overall pick in 2012. This was nothing to brag about because anyone could have made that selection since he was easily the best prospect in the last several years.
He also tried to take credit for the heart his team displayed back in 2015 when Luck was out with an injury. The team stayed afloat thanks to some gritty play (and bad competition in the AFC South), and he felt justified in not just bragging but also taking a shot at other teams like the Dallas Cowboys who struggled when quarterback Tony Romo was hurt that same season.
"What we went through this year with losing our quarterback and still avoiding a losing record with five quarterbacks, that's a story I don't think was ever told because it was tough," he said via Jon Machota of Dallas Sports Day. "There were a lot of other teams in the league where their quarterback went down and had a better perceived offensive line, and all those types of things, that are picking real high in the draft. That's a tribute to those guys that are playing."
The AFC South finally got better, so Grigson's Colts quit getting six free wins (while going 5-5 outside the South) and he was sent packing. To keep from repeating his mistakes the team needs to avoid making one huge mistake, drafting too many receivers when they have glaring holes on defense.
In 2015 specifically they selected Phillip Dorsett with their first pick, adding another smaller statured receiver to the mix. He has done nothing to warrant his selection and their defensive line is still atrocious. They need to fix that in order to compete and cannot get another first round wide out.
Jan 1, 2017; Indianapolis, IN, USA; Jacksonville Jaguars quarterback Blake Bortles (5) scrambles out of the pocket and runs with the ball against the Indianapolis Colts at Lucas Oil Stadium. Indianapolis defeats Jacksonville 24-20. Mandatory Credit: Brian Spurlock-USA TODAY Sports
Jacksonville Jaguars: Being Content With Their Quarterback
Blake Bortles was selected third overall in 2013 out of UCF. He quickly became the starting quarterback for the team, and hasn't looked over his shoulder since. Maybe that shouldn't be the case going forward.
Bortles has shown flashes of great play, but also has a history of throwing multiple picks in a game. He leads the NFL with multi-interception games since the year he entered the league with15. He also has a bad history with throwing pick-sixes, especially against division-rival Houston. His response to how he can stop such bad plays makes it evident that he needs to feel some pressure from his team to perform better.
Jacksonville just switched out their head coach, so now would be the time to let Doug Marrone instill some fear into Bortles by drafting "his guy." This doesn't need to be an early pick, but simply someone with enough upside and discipline to make Bortles think the team could see someone else as the quarterback of the future.
It isn't all about mind games, though. The team is 11-34 with their franchise quarterback starting for them. He may never turn the organization around and, if not, they do need someone who could take the reins should Bortles continue to falter.
Jan 15, 2017; Kansas City, MO, USA; Kansas City Chiefs outside linebacker Dee Ford (55) is introduced prior to the AFC Divisional playoff game against the Pittsburgh Steelers at Arrowhead Stadium. Mandatory Credit: Denny Medley-USA TODAY Sports
Kansas City Chiefs: Going Defense Heavy at the Top Again
Every year the Kansas City Chiefs look like a team that is a player or two away from winning it all. The reason they are so consistent is primarily the result of their stellar defense. In 2016 they were seventh in points surrendered as their opponents averaged just 19.4 points per game. This is no fluke, as Kansas City has dedicated their top pick in the draft to defense the last three seasons. They also dedicated their second pick in two of those same three drafts to that side of the ball as well.
The strategy isn't bad at all as they have found some great players like edge rusher Dee Ford and cornerback Marcus Peters. This season they got a promising defensive lineman, Chris Jones, with their top pick in the draft (this came in the second round). While the strategy isn't bad, it's time to start getting some offensive weapons as well.
Kansas City has a history of stalling out, and they saw what it's like to have an explosive offensive player in rookie receiver Tyreek Hill. The fifth-round pick had 12 total touchdowns for them, but could be even more dangerous if they put other weapons around him. Whether that be an improved quarterback, running back or legitimate No. 1 receiver doesn't matter. They just need someone on offense besides Hill that scares defenses.
Jan 18, 2017; Inglewood, CA, USA; Los Angeles Chargers quarterback Philip Rivers speaks during the Los Angeles Chargers Kickoff Ceremony at the The Forum. Mandatory Credit: Kirby Lee-USA TODAY Sports
Los Angeles Chargers: Believing Phillip Rivers is Immortal
The newly moved Los Angeles Chargers have been pretty balanced when it comes to drafting. In 2016 they went defense with Ohio State's Joey Bosa. The defensive end won the NFL Defensive Rookie of the Year award after recording 10.5 sacks for them. The season before they spent their top pick on running back Melvin Gordon. After a rough rookie year he was able to start to meet expectations this year and had 997 yards before an injury stopped his play.
They went defense first the season before with cornerback Jason Verrett, offense in 2013 with tackle D.J. Fluker and defense in 2012 with defensive end Melvin Ingram. That kind of alternating isn't the norm, and surely wasn't planned. It is, however, proof that the Chargers are willing to draft any position that they feel will fix their team as a whole.
While this is great, there is one issue. They haven't spent many resources on young quarterbacks in recent years as they have drafted just one player at this position since 2010. That would be Brad Sorensen, who they took in the seventh round of the 2013 draft. Sorensen is currently a free agent and only lasted in San Diego for one season.
Usually this isn't a bad thing when a team has a franchise quarterback like the Chargers do in Philip Rivers. The problem is, Rivers turns 36 near the end of this season. The Chargers need to realize his age will catch up to him fast and because of that a young player should be groomed to potentially take over. This would be a good draft to start looking for that player to start working with.
Nov 20, 2016; Los Angeles, CA, USA; Los Angeles Rams wide receiver Tavon Austin (11) and Miami Dolphins cornerback Tony Lippett (36) go for the ball during a second quarter pass play at Los Angeles Memorial Coliseum. Mandatory Credit: Robert Hanashiro-USA TODAY Sports
Los Angeles Rams: Going With Anything But Receiver in Round 2
The Los Angeles Rams gave up a lot to move to the top of the 2016 NFL Draft to take quarterback Jared Goff out of Cal. In his rookie season, he wasn't good. He completed just 54.6 percent of his passes for 1,089 yards and had more interceptions (7) than touchdowns (5). The Rams also went 0-7 in his starts.
While the jury is still out on whether or not the laid-back Goff will turn into a franchise player, there is no doubt he had little help. Running back Todd Gurley had a terrible sophomore campaign after his exciting rookie season in 2015. They also featured a less-than-stellar receiving corps, led by Kenny Britt and Tavon Austin. Britt is talented, but inconsistent. Austin, although paid like a No. 1 guy, is a slot-type receiver with a small stature that is better as a return man.
To see if Goff can be the man or not, the Rams absolutely have to get him a legitimate threat at the wideout position. They hurt themselves in this draft by acquiring Goff and won't pick until Round 2, barring a trade. When they are finally on the clock, they need to draft a receiver. While drafting for need isn't usually the best policy, this team really has no choice.
Their defense is promising and Gurley is talented enough to turn things around. What would help him in that regard is a receiver to force safeties away from the box. Drafting a wideout helps everyone in Los Angeles.
Miami Dolphins: Thinking The Offense is Fixed
The Miami Dolphins shook off a 1-4 start to the 2016 season and won nine of their final 11 games. They earned a Wild Card berth with that record and the biggest reason why was their fifth-round pick from 2015, Jay Ajayi.
The running back out of Boise State rose out of coach Adam Gase's dog house and became the full-time starter in Week 6. In that game he ripped off 204 yards against the Pittsburgh Steelers and then followed that up with another 214 yards against the Buffalo Bills the following week. Ajayi had another 200-plus yard game in Week 16 against the Bills again.
Ajayi was amazing, but the team still was just 17th in the league in points scored. Their quarterback situation may still be unresolved as Ryan Tannehill showed progress, but was still average at best. They also have some holes in their offensive line, especially in regards to pass blocking.
Obviously with 10 wins on the year, they don't have a lot of fixes to make. They can't, however, mistake Ajayi's play for them having a fixed offense. Gase and company need to keep working to get the most out of Tannehill. One way to do so would be to get him some help, whether that be a solid tight end, or some more blockers to keep him on his feet.
Jan 1, 2017; Minneapolis, MN, USA; Minnesota Vikings quarterback Sam Bradford (8) passes against the Chicago Bears in the second quarter at U.S. Bank Stadium. The Vikings win 38-10. Mandatory Credit: Bruce Kluckhohn-USA TODAY Sports
Minnesota Vikings: Banking on Bradford
Sure, he set some kind of record for his completion percentage. Big deal. Sam Bradford is not a winning quarterback. There are those out there who insist over and over he is, but the fact is "Sammy Sleeves" went 7-8 for the Minnesota Vikings last season as the starter. That record means he has now gone six seasons without a winning record. Most quarterbacks who were picked first overall, traded twice, and never tasted a winning record are called busts. Bradford is different, though, as people spit fire to defend him for some reason.
For Vikings fans, they need to hope the team's decision-makers see through this. Bradford completed 71.6 percent of his passes in 2016 because he is the king of the dump off pass. It doesn't matter if the team needs two yards or 22 yards. Bradford will throw it four yards—max. He shouldn't be a starter on a contending team, which is what Minnesota is with an effective player at their most important position.
Rumors are floating around that Teddy Bridgewater may not be ready for the start to this season, or even at all in 2017. If that's the case, Minnesota needs to do something about that in the draft. That will be harder of course thanks to the panic move to give Philadelphia a first-round pick for Bradford last season, but they need someone else unless they are okay mediocre records.
Feb 5, 2017; Houston, TX, USA; New England Patriots quarterback Tom Brady (12) hugs NFL former player Randy Moss before Super Bowl LI against the Atlanta Falcons at NRG Stadium. Mandatory Credit: Bob Donnan-USA TODAY Sports
New England Patriots: Playing it Too Cute
The New England Patriots need no advice from any mortals. This team is simply unreal. They are amazing on offense and defense, are just unstoppable and now have won five Super Bowls, appearing in seven just in the Tom Brady era. But, they could be better.
New England has one fatal flaw that, should they address, will make them the scariest team in the world. The Patriots need to stop playing it too cute with their designs and draft a legitimate No. 1 receiver. Right now their top receivers are Julian Edelman (5-11), Danny Amendola (5-11), Chris Hogan (6-1) and Malcolm Mitchell (5-11). They need someone with size that can win some jump balls.
For anyone who needs convincing of this, just think back to 2007 when they had Randy Moss at wide receiver. All he did was catch 98 passes for 1,493 yards and an NFL record 23 touchdown catches. Brady had 4,806 yards with 50 touchdowns (a record at the time) and just eight interceptions. Oh, and they also kinda went 16-0 in the regular season that year.
Brady has only a few years left in him despite looking amazing at 39 years old. Why not get him someone who can can help him maximize those year? Don't overthink it Patriots; just get Brady some more toys.
Dec 24, 2016; New Orleans, LA, USA; New Orleans Saints quarterback Drew Brees (9) makes a throw against the Tampa Bay Buccaneers in the second quarter at the Mercedes-Benz Superdome. Mandatory Credit: Chuck Cook-USA TODAY Sports
New Orleans Saints: Thinking Brees Can Keep Going
Just like the man who stole his job in San Diego, Philip Rivers, Drew Brees is nearing the end of his NFL quarterback shelf life. Brees just turned 38 years old in January and has been a remarkable player for 16 years in the league. He turned a franchise around and won a Super Bowl in New Orleans. He absolutely deserves to be in the Hall of Fame one day soon.
The problem is that he hasn't had a winning season in three years. Brees can still sling it with the best of them, but it's no longer enough for the Saints to win and he really can't go forever. There isn't much of a backup plan in place in New Orleans, but after a 7-9 season it may be time to start looking for one.
Of course they have other holes to fill as well. They're still rather inconsistent in the run game and their defense is a sore spot. They're much improved from a couple of seasons ago thanks to decent drafting and of course firing former defensive coordinator Rob Ryan, but there's still room to grow.
New Orleans can always stock up on that side of the ball and hope enough young playmakers can come in and help Brees and head coach Sean Payton win one more title. Even so, they still should be trying to find the heir to Brees' throne.
New York Giants: Skipping Over a Running Back
In his first year as head coach of the New York Giants, Ben MacAdoo did a very good job. He was an offensive coordinator before, but they were really known for their defense. They were so good that they even swept the No. 1 seeded Dallas Cowboys and were the only team that made quarterback Dak Prescott and running back Ezekiel Elliott look like rookies.
Offensively, though, they were a mess. Despite it being MacAdoo's forte, he never seemed to be able to instill a great gameplan. There were flashes of greatness out of wide receiver Odell Beckham, Jr., but outisde of him the hits were few.
Quarterback Eli Manning did what he always did, threw a ton of interceptions and somehow won games. Receiver Victor Cruz had a great comeback game in Week 1, but then disappeared. Then there was the run game—which was bad.
The bright spot was that rookie fifth-round pick Paul Perkins showed some upside. He wasn't great, but decent. What they need to take that next step is something better than Perkins. With a legitimate running back, the Giants can keep their defense fresh later in games. They could also put the ball in the air less to try and limit Manning throwing to people in the wrong hat. They have had some chances to draft some decent running backs over the years and they keep passing. This season they need to find one.
Jan 1, 2017; East Rutherford, NJ, USA; New York Jets quarterback Christian Hackenberg (5) watches from the sidelines during the fourth quarter against the Buffalo Bills at MetLife Stadium. Mandatory Credit: Brad Penner-USA TODAY Sports
New York Jets: Drafting Another "Project" Quarterback
The New York Jets are odd. They drafted West Virginia quarterback Geno Smith in 2013 and decided he needed four years to show what he had. They drafted Baylor quarterback Bryce Petty in the fourth round of the 2015 NFL Draft and acted like it would hurt them badly to ever have to play him in a real game. On a side note, what they have in Smith is nothing and Petty did finally play and it was the viewers who hurt.
They again drafted another quarterback they felt could be a project in Penn State's Christian Hackenberg one year ago. Enough is enough. There are only so many practice reps to go around and the Jets are full of guys who need all the reps they can get. The worst part of it all is that, so far, none have shown they can play and they foolishly kept Hackenberg inactive which means they have no clue whether or not they need a quarterback.
The only answer they do have is that they need no more "project" quarterbacks. The Jets either need to ride with Hackenberg, or draft a starter. Signing cast-off vets like Ryan Fitzpatrick didn't work and developing is impossible unless you settle on a guy to develop.
December 2, 2016; Santa Clara, CA, USA; Washington Huskies defensive back Sidney Jones (26) during the fourth quarter in the Pac-12 championship against the Colorado Buffaloes at Levi's Stadium. The Huskies defeated the Buffaloes 41-10. Mandatory Credit: Kyle Terada-USA TODAY Sports
Oakland Raiders: Going Offense Early
The Oakland Raiders have an outstanding offense led by quarterback Derek Carr and wide receivers Amari Cooper and Michael Crabtree. They have a formidable offensive line and a solid run game. Things are looking really good as long as you stay focused on that side of the ball.
That's because they weren't good defensively. They were 20th in the league in points surrendered and 27th in total defense. They have good individual players like defensive end Khalil Mack, but they need more talent. Last season, they did go defense with safety Karl Joseph and in the 2017 NFL Draft they need to address that side again.
It may be tempting to get some more power on the offense, especially considering the fact they have drafted high on defense in recent years. They have to resist that thinking, though, and find someone to help them stop offenses from moving the ball.
Players who could be around when they draft include Michigan defensive end Taco Charlton, LSU safety Jabril Peppers, or Washington cornerback Sidney Jones. All three of them would be excellent picks, as would a handful of other defensive players who can take some of the burden to win off Carr's shoulders.
Jan 9, 2017; Tampa, FL, USA; Clemson Tigers wide receiver Mike Williams (7) celebrates after defeating the Alabama Crimson Tide in the 2017 College Football Playoff National Championship Game at Raymond James Stadium. Mandatory Credit: Mark J. Rebilas-USA TODAY Sports
Philadelphia Eagles: Ignoring the Wide Receiver Spot
The Eagles mortgaged their future in 2016 to get their franchise quarterback Carson Wentz. They moved all the way up to the second pick to snatch up the kid from North Dakota State. Then the Minnesota Vikings bailed them out of the mortgage they signed off on for Wentz by giving up a first-round pick for a guy the Eagles didn't even want, Sam Bradford.
Now they not only have their starter for the next decade under center, but they can also get him a premium weapon as well. The spot they need to target with that pick is clear, wide receiver. In 2015, they spent a first round pick on USC's Nelson Agholor and used a second-round pick on Jordan Matthews from Vanderbilt in 2014.
Matthews is a good player, but has yet to emerge as a No. 1 wideout. Agholor on the other hand has become known for dropping wide open passes and was a healthy scratch at one point during the 2016 season.
With a second year quarterback and a second year head coach, the Eagles need to continue the makeover. Their best start would be in getting Wentz some more weapons. Someone like Mike Williams from Clemson could be a nice start there.
Jan 22, 2017; Foxborough, MA, USA; Pittsburgh Steelers quarterback Ben Roethlisberger (7) runs onto the field before the game against the New England Patriots in the 2017 AFC Championship Game at Gillette Stadium. Mandatory Credit: James Lang-USA TODAY Sports
Pittsburgh Steelers: Playing Around With Big Ben
There were rumors that Ben Roethlisberger was pondering retirement. While most quarterbacks are trying to lift their teams to victories many believed he was taking an opposite approach and trying to scare them into making some moves he liked. Ideas were floated that Big Ben was most likely trying to get the team to make him happy and tried spooking them a little this offseason. Well, the Steelers should call his bluff.
Roethlisberger is about to turn 35 years old and has a history of missing games here and there. They tried drafting Landry Jones to see about developing him, but he hasn't done much to warrant being a potential starter. Maybe this year they should invest a higher pick in a quarterback. Even if the player they get never turns out to be a franchise guy, it wouldn't hurt to start looking for that person to groom. Especially with an older quarterback, it makes a ton of sense to draft a player every year or two. Throw enough darts, one might hit right?
Drafting a quarterback may also be what it takes for Roethlisberger to quit the mind games. If he wants to legitimately retire, that's fine. He has every right to do so and the team can start looking around. If he is just saying it with an ulterior motive then maybe seeing a young player gunning for his job will stop that.
Nov 27, 2016; Miami Gardens, FL, USA; San Francisco 49ers quarterback Blaine Gabbert (2) warms up prior to the game against the Miami Dolphins at Hard Rock Stadium. Mandatory Credit: Jasen Vinlove-USA TODAY Sports
San Francisco 49ers: Not Getting a Franchise Quarterback
This one seems like a no-brainer. Quarterback Colin Kaepernick has recently opted for free agency and the franchise that's looking to repair their image is probably okay with letting the most disliked player in pro sports walk. It's not like they were winning with him anyway. They also weren't winning with Blaine Gabbert at quarterback.
With that in mind, they have to take the best signal-caller available when they draft. Fortunately they don't have to wait long as they choose second in the 2017 NFL Draft just after the Cleveland Browns, who also need a quarterback. Both teams have to know by now that unless they get one of those guys, they will keep drafting this high.
Of course if Cleveland does this, then San Francisco won't be able to pick their favorite player at the position. No problem, pick your second favorite. Don't worry about Texas A&M defensive end Myles Garrett being a pass rushing stud or Clemson wide receiver Mike Williams being an offensive powerhouse. Worry about the fact that you can't win in the NFL unless someone knows how to throw a football. Just ask those poor, poor Cleveland Browns picking ahead of you.
Jan 14, 2017; Atlanta, GA, USA; Seattle Seahawks quarterback Russell Wilson (3) is tackled by Atlanta Falcons defensive end Brooks Reed (50) during the first quarter in the NFC Divisional playoff at Georgia Dome. Mandatory Credit: Dale Zanine-USA TODAY Sports
Seattle Seahawks: Forgetting to Protect Wilson
The Seattle Seahawks aren't too far removed from being back-to-back NFC Champions. They won a Super Bowl in quarterback Russell Wilson's second season in the NFL, then lost the big game the following year to the New England Patriots. The past two seasons they have been good, but they aren't as dominant in the post season as they were. The reason for that would be the five guys in front of Wilson.
Wilson was sacked 41 times in 2016, tied for second most in the NFL and just one behind Tyrod Taylor of the Buffalo Bills for the most times in the league. Taylor's Bills missed the playoffs as did Andy Dalton's Cincinnati Bengals and Andrew Luck's Indianapolis Colts, the two players tied with Wilson. The Arizona Cardinals allowed Carson Palmer to be sacked 40 times, one less than Wilson, and they also missed the playoffs.
It's encouraging for the Seahawks that, despite being so bad at protecting their biggest investment, they did make the postseason. What isn't encouraging is the way Wilson looked hobbled all season long as he battled knee and ankle injuries. In the past, they let offensive linemen leave. Tackle Russell Okung left for the Denver Broncos and their star center Max Unger was traded for tight end Jimmy Graham. It's time to rethink the importance of the line and they can start this offseason by drafting some players to keep Wilson upright.
Tampa Bay Buccaneers: Staying the Course at Running Back
After seeing running back Doug Martin battle injuries and have bouts with ineffectiveness, the Tampa Bay Buccaneers oddly gave him a five-year deal worth $35.75 with $15 million of that being guaranteed. He repaid the team with another injury-filled season full of ineffectiveness. Martin played in just eight games while averaging a career low 2.9 yards per rush.
Despite owing him a ton of money for the next four seasons, Tampa Bay simply cannot count on Martin to be their running back. Not only has he now thoroughly proven he can't stay on the field, but he's also lost the burst that made him a sensation back in 2012 when he rushed for 1,454 yards as a rookie.
Sure, his supporters will point to his 1,402 yard season in 2015, but his other three seasons in the league consisted of 456 yards (2013), 494 in (2014), and 421 yards this season. The lower numbers are officially the norm for the man formerly known as the "Muscle Hamster."
While they can't simply void the guaranteed money in his contract, they can find his replacement. The Bucs feature a talented young team led by quarterback Jameis Winston and receiver Mike Evans on offense. Defensively they have a ton of young talent as well, and can really take some big steps forward if they could just get a good running game. Time to stop expecting that to come from Martin.
Jan 1, 2017; Nashville, TN, USA; Tennessee Titans wide receiver Rishard Matthews (18) catches a pass for a first down against Houston Texans defensive back Robert Nelson (32) during the second half at Nissan Stadium. Tennessee won 24-17. Mandatory Credit: Jim Brown-USA TODAY Sports
Tennessee Titans: Thinking They're Set at Wide Receiver
The Tennessee Titans are a fantastic running team. In 2016 they rushed for 136.7 yards per game, which was good enough for third in the NFL. Their top rusher was DeMarco Murray, who proved his rough 2015 was a fluke as he ran for 1,287 yards and nine scores. Behind him was the 2015 Heisman Trophy winner out of Alabama, Derrick Henry. The second-round pick had 490 yards and five touchdowns during his rookie season.
They also had another 349 yards and two touchdowns from their dual-threat quarterback Marcus Mariota. Simply put, this team is a machine when it comes to moving the chains via the ground game. Through the air, they aren't as impressive.
Mariota is a decent enough passer and is developing into a star in the game, but he has no wide receiving threats that scare defenses. Their best option in the passing game is tight end Delanie Walker, who caught 65 passes for 800 yards and seven scores. Their best receiver was Rishard Matthews, who also caught 65 passes, but his went for 945 yards and nine scores.
The Titans did all they could with this group and managed a 9-7 record. They just missed the playoffs (thanks to a tie-breaker with Houston) and look poised to take that next step. To help them do that, they need to realize that while Matthews overachieved and Walker is a great tight end, they need more. Tennessee has to get a guy that commands double teams and who will help Mariota take his play to the next level.
Dec 24, 2016; Chicago, IL, USA; Chicago Bears defensive end C.J. Wilson (69) and Washington Redskins running back Rob Kelley (32) during the game at Soldier Field. The Redskins defeat the Bears 41-21. Mandatory Credit: Jerome Miron-USA TODAY Sports
Washington Redskins: Don't Think Fat Rob is Enough
Rob Kelley, a.k.a. Fat Rob, wasn't supposed to be a starting running back in the NFL. Heck, he probably wasn't even supposed to be in the NFL after failing to record more than 420 yards in a single season while playing for Tulane. He didn't play against elite conferences, but still averaged fewer than four yards per carry in two of his four collegiate seasons while rushing for just 1,270 yards and six touchdowns combined in four seasons.
He was picked up by the Washington Redskins as an undrafted free agent despite his lack of playing time in college and somehow stole the starting job from 2015 third-round pick Matt Jones. Kelley played very well and finished 2016 with 704 yards and six touchdowns while averaging 4.2 yards per rush.
What Washington can't do is let his explosion onto the scene lead them into a false sense of security at the position. Kelley was a great surprise, but still had his share of bad outings. In Week 15 against the Carolina Panthers, he managed just eight yards off nine rushes. In Week 17 against the New York Giants, he had 12 rushes for 33 yards. He also had a rough day against the Dallas Cowboys in their Thanksgiving Day showdown when he rushed for just 37 yards on 14 carries.
That's three games in his nine starts that he wound up rushing for fewer than three yards per touch. While Kelley is by no means a bum, he needs to be more consistent to be the featured back. Drafting a guy to compete with him, or share in a committee backfield, would be advisable.
More from NFL Spin Zone
This article originally appeared on
---
---