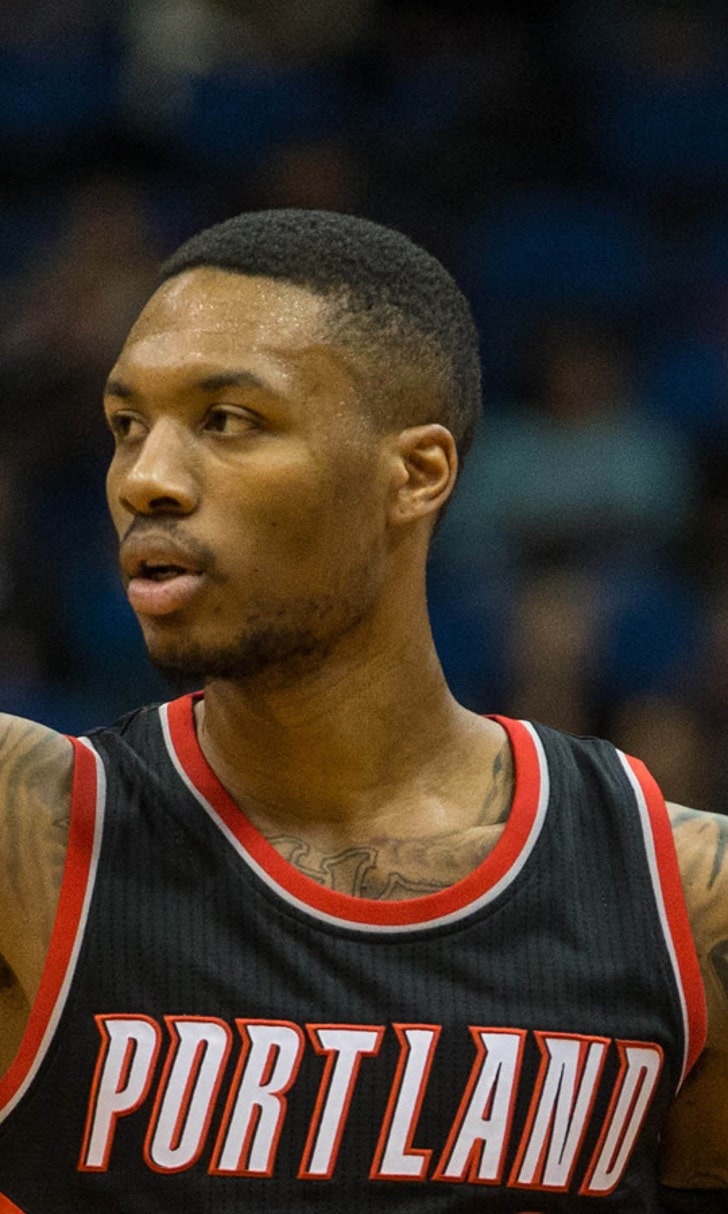 You've never seen a shoe quite like Damian Lillard's new custom Adidas
BY foxsports • February 2, 2016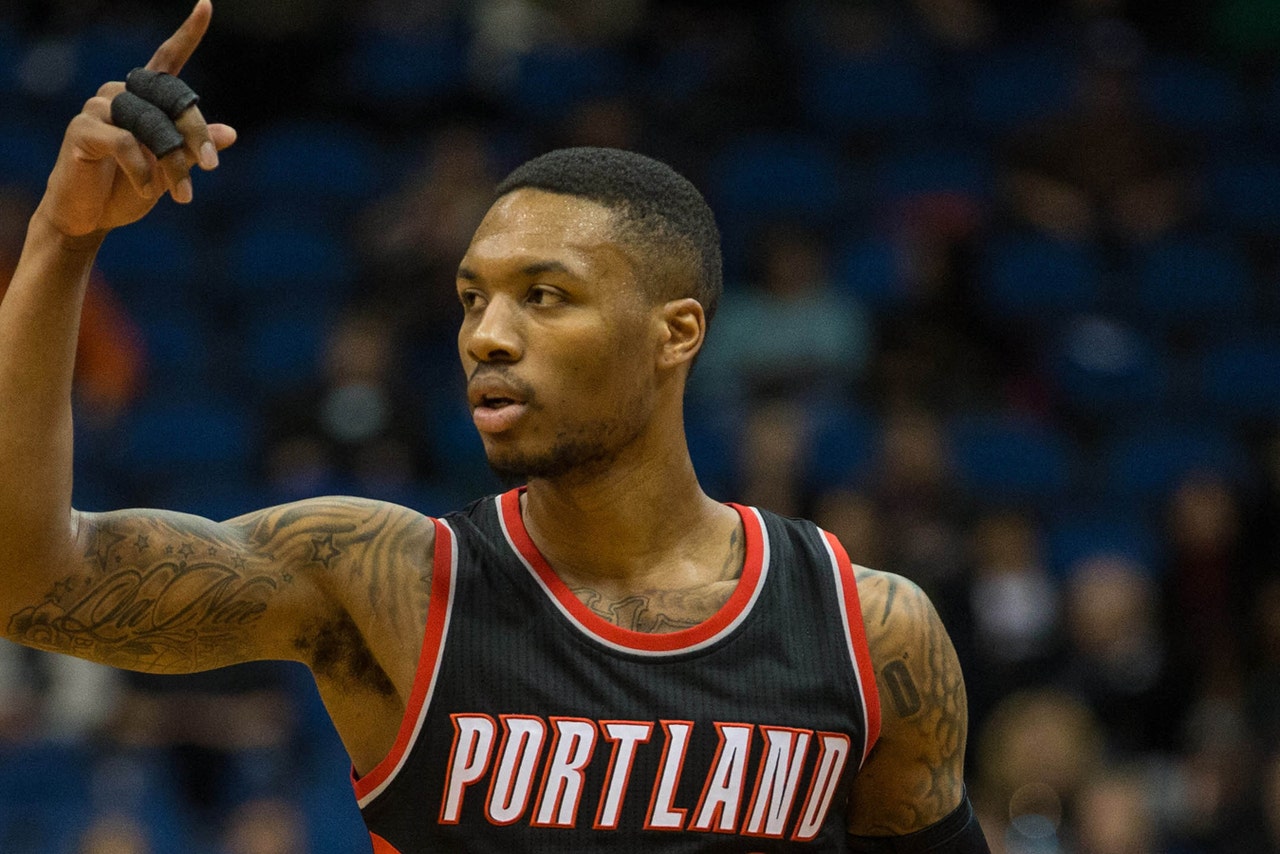 Portland's Damian Lillard has a new signature Adidas shoe, the DLillard 2. The shoe released earlier this week, but Lillard also received an exciting, unique custom edition of the sneaker.
Recon Northwest, a Portland-based company, gifted Lillard a hybrid version that combines the original shoe with an attached roller skate. Wait, what? Dubbed the "Dame 2 Skate", this marks the second time Lillard has received custom skating shoes from the company. According to Nice Kicks, Lillard is known to often hang out in Portland's skating rinks. 
"Rapping is my biggest hobby. Rapping and roller skating," Lillard told OregonLive.com in February 2014. When I first got to Portland, I went all the time. There's a roller skating rink right by my house."
Gonna be roller skating at Oak Park skating rink... Lets do it from 7-10 tonight... If you not really gone come and bounce with us then don't fake the fonk lol

Posted by Damian Lillard on Friday, April 26, 2013
For such an original idea, the execution was solid. The wheels match the colorway of the base, which was a nice touch. Aside from the skating aspect of the shoe, it remains a pretty nice sneaker. There's a graphic of a tree in Oakland (where Lillard was born and raised) along the plate of the shoe, adding nice attention to detail.
If these roller-sneakers made you pause and say "what are those?" then you're certainly not alone; this is as unique a shoe design as you'll ever see. But the quirky fan base of Portland will almost certainly get a kick out of Lillard's custom footwear.
Bryan Kalbrosky produces digital content for FOXSports.com. For more, follow him on Twitter @BryanKalbrosky.
---
---