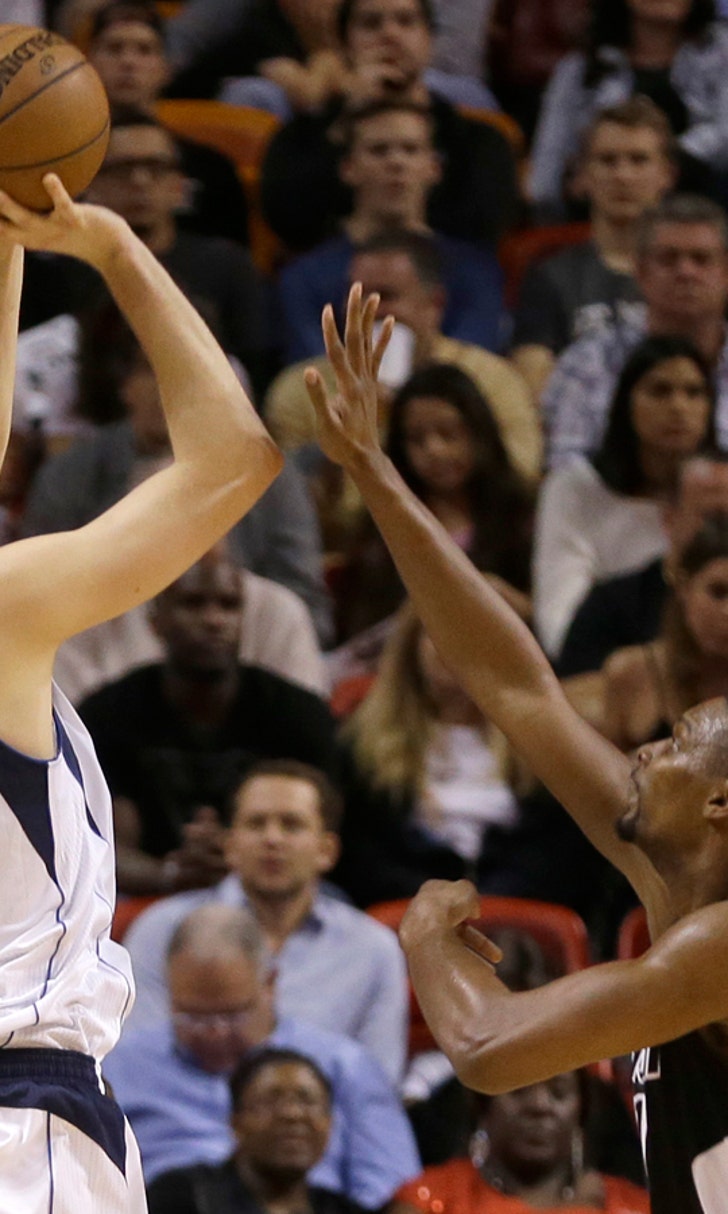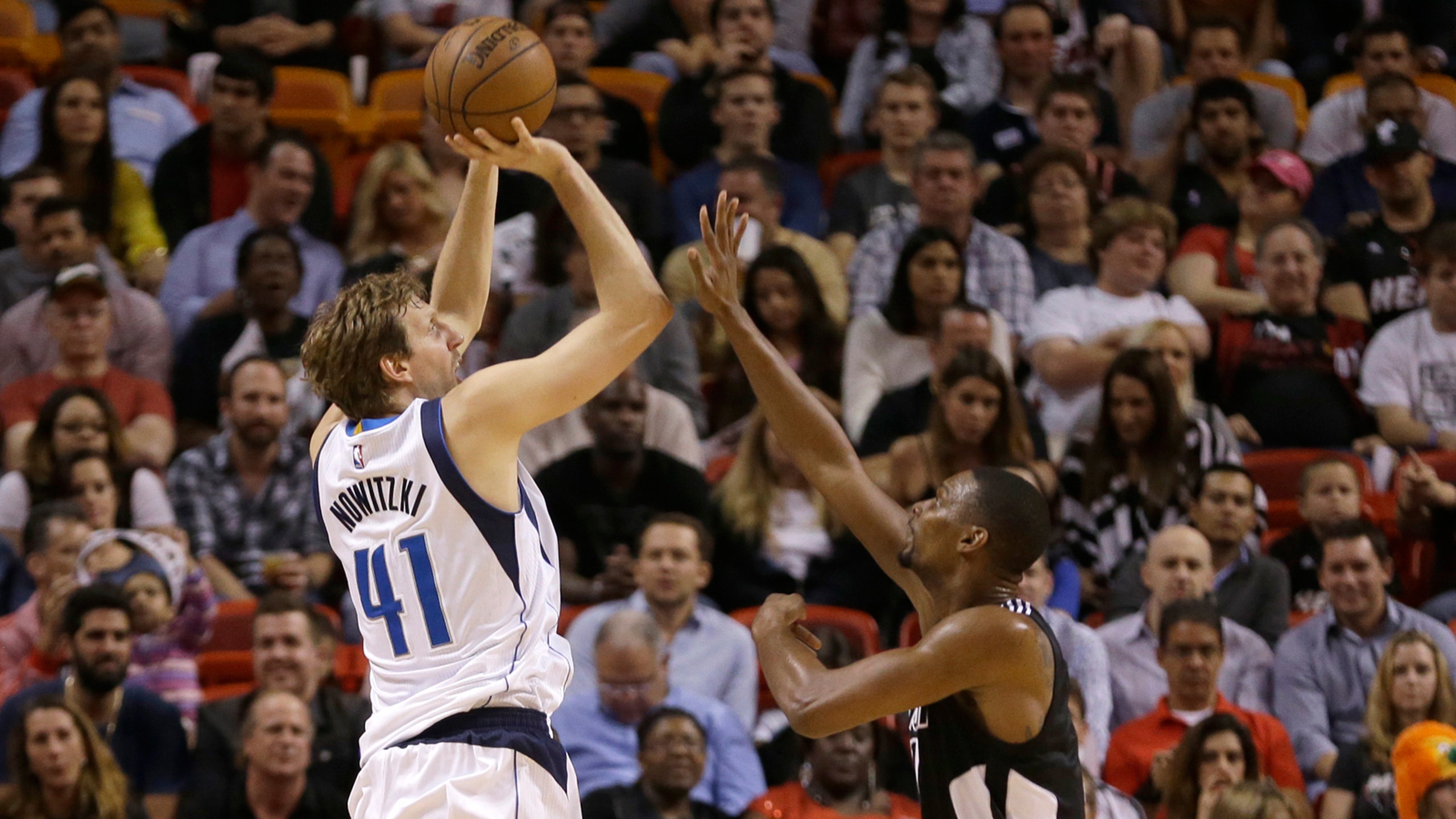 Why Kareem Abdul-Jabbar calls Dirk Nowitzki a 'one-trick pony'
BY foxsports • February 2, 2016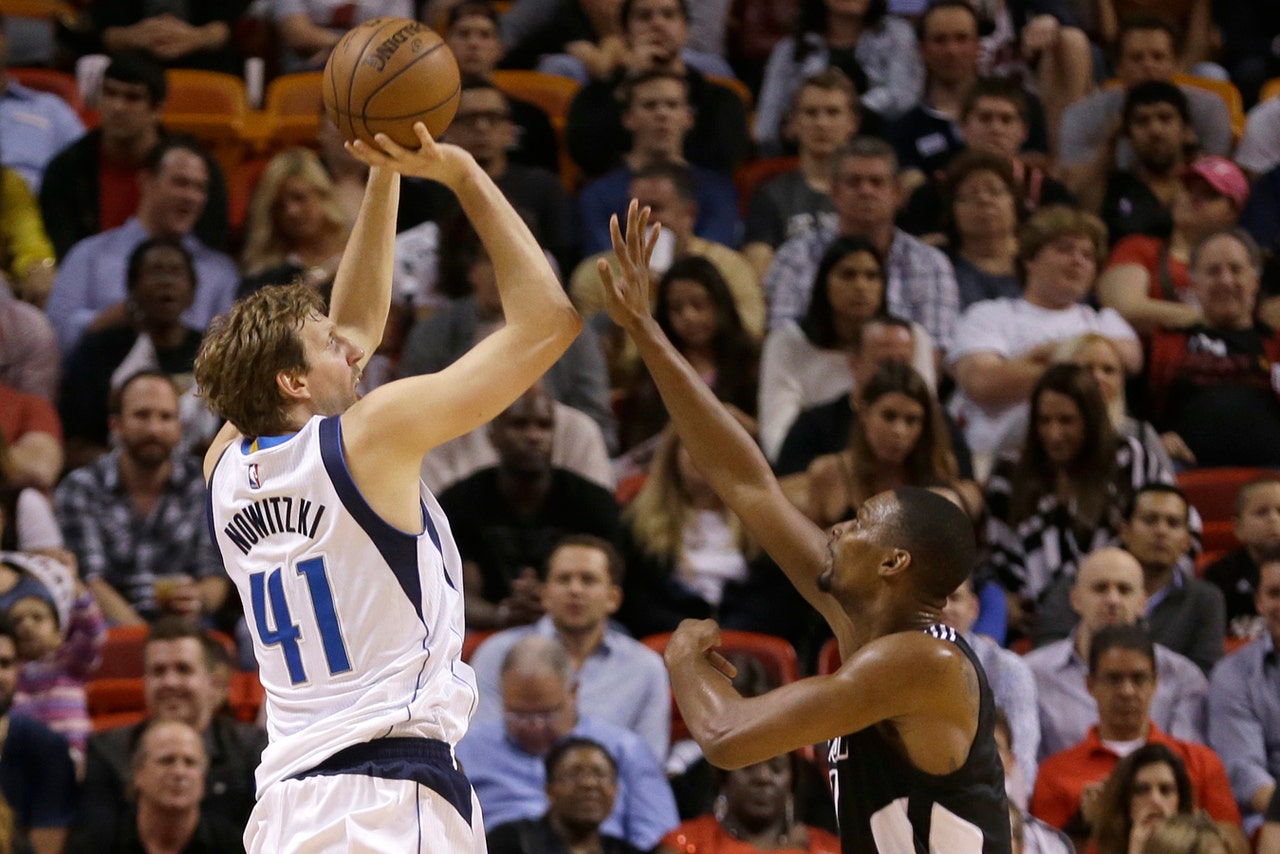 Dallas Mavericks forward Dirk Nowitzki is the NBA's sixth all-time leading scorer for a reason -- he knows how to shoot the basketball better than most. However, the NBA's all-time leading scorer, Kareem Abdul-Jabbar thinks that's about all Nowitzki has mastered in his 18-year career.
Abdul-Jabbar, in a long-winding sit-down interview with host Tyler Cowen as part of the "Conversations with Tyler," series at George Mason University, took questions from audience members at the end. Abdul-Jabbar, who made the skyhook an unstoppable part of his arsenal, was asked if the 7-foot Nowitzki's one-foot fadeaway is as an unstoppable shot as he has seen.
Abdul-Jabbar acknowledged that Nowitzki's patented fallaway -- which many of today's players try to mimic -- is "very hard to block," but then he took the conversation in a different direction and contended that Nowitzki did not have a dominant career because he was not an all-around player:
Abdul-Jabbar is a Hall of Famer and obviously one of the greatest to ever play the game. In 20 seasons, he averaged 24.6 points, 11.2 rebounds, 3.6 assists and 2.6 blocks (and in Abdul-Jabbar's early seasons, blocked shots were not a recorded statistic). All of those marks exceed the averages Nowitzki has put up in 17-plus seasons -- and by quite a bit. 
Nowitzki's career averages stand at 7.9 rebounds, 2.6 assists and 0.9 blocks a game, to go with his 22.1 scoring average. (In the video below, fast forward to the 1:14.24 mark).
Nowitzki will join Abdul-Jabbar in the Hall of Fame in the not-too-distant future. Nowitzki will go down as one of the game's greatest offensive players. He already holds the NBA record for most points scored by a player born outside of the United States, and he helped change the game from a big man's back-to-the-basket league to transformation of the traditional power forward into "stretch" forwards.
Calling Nowitzki a one-trick pony, however, is unfair to his remarkable career, which includes the 2006-07 league MVP award when he averaged 24.6 points, 8.9 rebounds and 3.4 assists, while shooting better than 50 percent from the floor, 40 percent from beyond the arc and 90 percent from the free throw line.
True, Nowitzki only averaged 0.8 blocks that season. No, Nowitzki won't be confused with Dikembe Mutombo -- or Abdul-Jabbar, for that matter -- when it comes to shot blocking and overall defense, but anyone who watched Nowitzki lead the Mavs through the Trail Blazers, Lakers, Thunder and finally LeBron James' Miami Heat to win the 2011 championship, knows labeling Nowitzki a one-trick pony simply isn't accurate.
---
---