Al Horford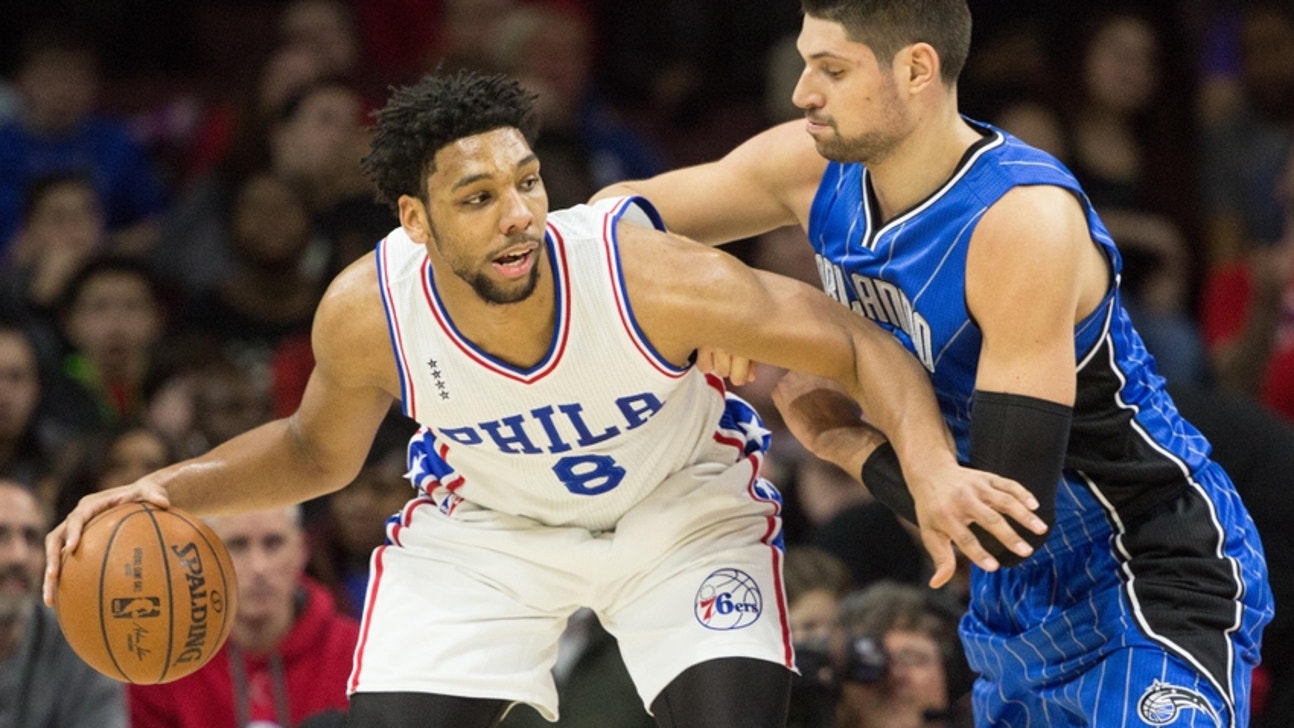 Al Horford
Which Rumored Big Man is the Best Fit for the Boston Celtics?
Updated
Mar. 4, 2020 5:30 p.m. ET

Fansided, Michael DePrisco/FanSided via Hardwood Houdini
Dec 16, 2016; Boston, MA, USA; Boston Celtics guard Isaiah Thomas (4) talks with head coach Brad Stevens as they take on the Charlotte Hornets in the second half at TD Garden. The Celtics defeated Charlotte 96-88. Mandatory Credit: David Butler II-USA TODAY Sports
Trade season in the NBA is upon us. The trade deadline is not for another two months, but December is when rumors start to actually mean something. December 15th was the official date that offseason signees are allowed to be dealt. The start of trade season for Boston Celtics fans has always been an eventful time of year. Danny Ainge is well known for working the trade market tirelessly in an attempt to improve his team.
This season most of the trade rumors the Celtics have been apart of have been centered around big men. Al Horford was a major acquisition that changed the Celtics for the better overnight. However, the rest of the bigs on the Celtics are not contributing in a way that can move Boston to the next level.
Amir Johnson, the starting power forward, is a solid defensive player who helps the team with his hustle plays. Kelly Olynyk and Jonas Jerebko are both useful stretch bigs off the bench. Even Tyler Zeller has some good moments when he's not getting bullied around by other bigs. All have qualities that contribute to winning, but an upgrade is necessary for the Celtics success.
There have been four players that have been linked to the Celtics that would be realistic, yet sizable upgrades for Boston's front court. Here I will look at what each player does well and how they would fit on the Celtics roster. Tell me what you think about these guys. I'm sure there are some different opinions out there.
Mar 1, 2016; Dallas, TX, USA; Dallas Mavericks forward David Lee (42) guards Orlando Magic center Nikola Vucevic (9) during the first quarter at the American Airlines Center. Mandatory Credit: Jerome Miron-USA TODAY Sports
Vucevic is currently stuck in a front court log jam down in Orlando. After starting and playing over 30 minutes a game for four straight seasons, Vucevic has found himself as the third big man behind newly added Serge Ibaka and Bismack Biyombo, explaining his availability this season. The Magic aren't a very good basketball team and they cold use more future assets to build with.
What Vucevic does is score from the post and rebound. He has a quick first step that most bigs can't keep up with as he drives off the elbow. Vucevic can finish with either hand effectively, and has a smooth jump shot that he has been expanding to the three point line this year. His rebounding prowess is the big man's calling card. Vecevic's minutes have gone down this year, but his rebounding numbers have not.
The Celtics have had their fair share of rebounding issues this season, and adding a guy like Vucevic would certainly clean things up in that department. His post scoring would be welcomed alongside Horford. Vucevic is good at moving without the ball and would not have problems transitioning into a ball movement oriented offense Brad Stevens likes to run.
Vucevic would not fetch a big return if it weren't for the offensive struggles that Orlando experiences. The Celtics would have to give up more if they wanted Vucevic since he is one of Orlando's only scorers. I don't believe that a Brooklyn pick would be involved, so does the price really matter that much?
Vucevic would be a low risk, high-ish reward for the Celtics this season. he is under contract until the summer of 2019, for a pretty good price considering the inflated salary cap. At the age of 26, Vucevic does offer some upside if he improves his defense. However, he could have hit his ceiling already. That is something worth noting when comparing it to the other big men listed here.
Dec 16, 2016; Philadelphia, PA, USA; Philadelphia 76ers forward Nerlens Noel (4) rebounds the ball in front of Los Angeles Lakers forward Julius Randle (30) during the first quarter at Wells Fargo Center. Mandatory Credit: Bill Streicher-USA TODAY Sports
Nerlens Noel, Philadelphia 76ers
Another big man stuck in a logjam, Noel has been vocal about his frustration with the Sixers' front court situation. At the young age of 22, Noel returned from an early season injury to play in a limited role. The ex-Kentucky Wildcat is in a contract year, and cannot afford to miss out on playing time to show the NBA that he is worth the amount of money he desires.
Noel's strengths are defense and rebounding. His high motor leads him to a lot of impressive plays, and has the potential most bigs on the trade market do not have. Noel is also an exceptional athlete. He has the ability to bang with bigs down low, and keep up with wing players on switches. That kind of versatility would be welcomed with opened arms in Boston. The ability to switch on defense with all positions can lead to a team locking down their opponent completely. He also has great size at 6'11, which is an upgrade over the shorter Johnson.
The Sixers' price for Noel is not likely one that should scare away Danny Ainge. Philadelphia's GM Bryan Colangelo has lost his leverage in dealing one of his bigs for a good return since Noel has publicly shown his distress. The Celtics would probably have to give up a guard and a first round pick or two(Not a Brooklyn pick).
Trading for Noel would be well worth the price as his upside is very enticing. Heading into a contract year, the Celtics could sign a 22 year old center to pair alongside Horford for a fearsome defensive front court. Moving Horford to power forward would give the Celtics added punch as that is his natural position.
Nov 27, 2016; Dallas, TX, USA; Dallas Mavericks center Andrew Bogut (6) walks away from New Orleans Pelicans forward Anthony Davis (23) during the second quarter at the American Airlines Center. Mandatory Credit: Jerome Miron-USA TODAY Sports
Andrew Bogut, Dallas Mavericks
Bogut was a Kevin Durant casualty as he made his way to Dallas after departing Golden State. The Mavericks aren't a very good basketball team this year. They have shown improvement as of late, but they would be wise to trade Bogut's expiring contract to acquire useful assets for their rebuild.
Bogut would add some much needed physicality to the Celtics front court. Aside from Horford and Johnson, Boston doesn't have any forceful bigs. Bogut could also provide rebounding help. He is averaging over 10 rebounds while only playing about 25 minutes per game. The former champion is a good passer for his position, as he could fit in nicely with the Celtics' playmakers.
Offense is not a strong point for Bogut. So adding him would most likely be for defense and rebounding. He is also in a contract year, and at the age of 32, this would most likely be a half-season rental for the Celtics. That being said, the price to obtain Bogut would be next to nothing.
If the Celtics feel like they only need Bogut's type of services for this season, trading less valuable assets to acquire him would be worth while. A trade for the Dallas center would not be the long term fix most Celtics fans are hoping for though.
Feb 3, 2016; Philadelphia, PA, USA; Philadelphia 76ers center Jahlil Okafor (8) in a game against the Atlanta Hawks at Wells Fargo Center. The Atlanta Hawks won 124-86.Mandatory Credit: Bill Streicher-USA TODAY Sports
Jahlil Okafor, Philadelphia 76ers
The other candidate to be the odd man out in Philly is Okafor. The third overall pick of the 2015 draft showed that he was as good as advertised on the offensive end in his rookie season. He showed his wide array of post moves, great body control, and a sufficient ability to handle the ball. He even showed glimpses of what kind of defender he could be with his impressive 7'5 wingspan.
This year, both his minutes and scoring have gone way down. For whatever reason, Okafor has not been showcased much playing with rookie sensation Joel Embiid. If you're the Sixers, wouldn't you want to play your three bigs together to see which combination works the best? I don't know what's going on over there, but Okafor has to be intriguing if you're a Celtics fan.
Only in his second year, Okafor is a near elite post scorer when given the opportunity. His jump shot leaves something to be desired, but there is room for improvement in that area of his game. Improvement would be the main selling point for the Celtics to trade for Okafor. His defense is not good. There's no other way to put it. He does not move well, and he commits dumb fouls for simply lazy defense.
If Okafor is to become the elite player that people believed he would exiting college, he will have to put in the work. He seems uninterested in Philadelphia when playing. He barely sets screens for his point guards, which doesn't help anyone involved. Boston would not have to pay much to get Okafor, and given the fact that he is still under his rookie deal, the Celtics could turn the big man into a serious bargain.
Boston Celtics stars Isaiah Thomas and Al Horford are helping to prove that the team doesn't need another superstar to win a title
My Take
Taking into consideration the current roster, price, and potential production, I believe that Noel is the best fit for this Celtics team. His combination of athleticism, shot blocking, and defensive versatility would make the Celtics better in the short and long term.
The fact that Noel is still 22 makes his offensive short comings less of a concern for me. I think that Noel could really grow in a situation like Boston. It's his hometown team, he'll have a great coach, and a great mentor in Horford.
Okafor and Vucevic would be welcome additions for their offense. In Brad Stevens' system, however, you need to be able to defend to stay on the floor. Vucevic would be able to stay on the floor, but I'm not sure how much more he will grow as a player. Bogut would be the choice if it were just a rental, but Noel is worth the higher price as a long term answer on defense.
The mess that is in Philadelphia right now is a blessing for Celtics fans wanting to bring together a championship team. The price on Noel should be nice and low for Ainge to steal a promising young big man to add to his already strong core. Soon we will see if Ainge will pull the trigger on any of these guys. I think that all of them would help in some way, but Noel is the best fit for the current roster now and moving forward.
More from Hardwood Houdini
This article originally appeared on
---
---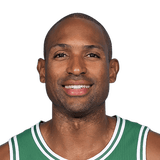 Get more from Al Horford
Follow your favorites to get information about games, news and more
---