Cleveland Cavaliers
Cleveland Cavaliers
What's next for the Cavs? A summer of big changes could be on deck
Published
Jun. 13, 2017 6:55 a.m. ET

There wasn't another incredible comeback in the cards for the Cleveland Cavaliers, as they fell in five games in the 2017 NBA Finals to the Golden State Warriors Monday night in Oakland.

The Finals loss isn't a huge surprise — the Warriors were prohibitive favorites going into the series — but it did highlight the gap between an elite team with the best player in the world and the Warriors.

While the Cavs are the class of the Eastern Conference and are highly likely to enter the 2017-18 season with that distinction again, the Warriors should maintain their four-All-Star core through their primes — if Cleveland is to avenge this loss at this time next year, it will have to have made significant offseason upgrades or start praying for injuries.

The Cavs might be forced to go with the latter option, though — Cleveland is deep in salary cap hell.

And hell might be overselling their position.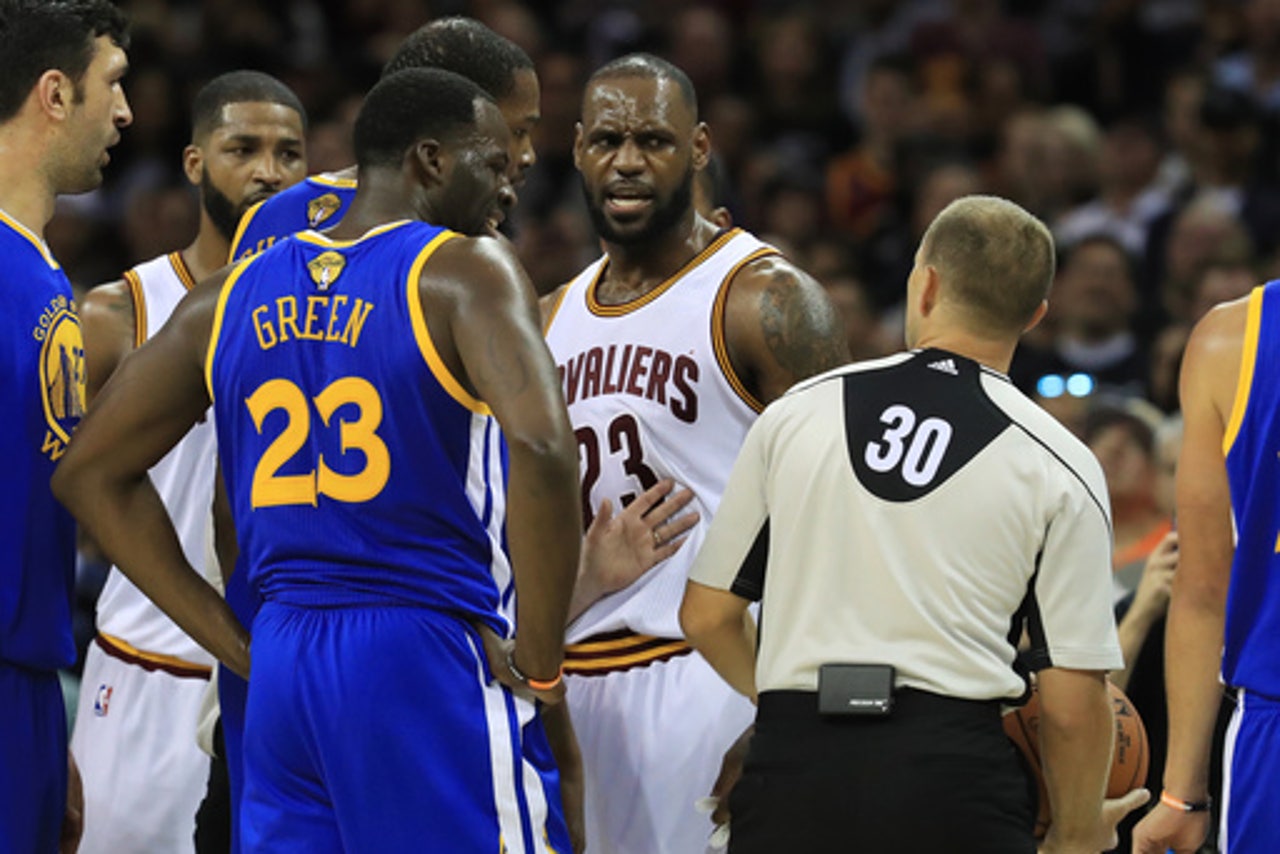 Going into the 2017 offseason, the Cavs will have eight players under contract whose collective salaries already put the team over the expected luxury tax line.

That's the starting point.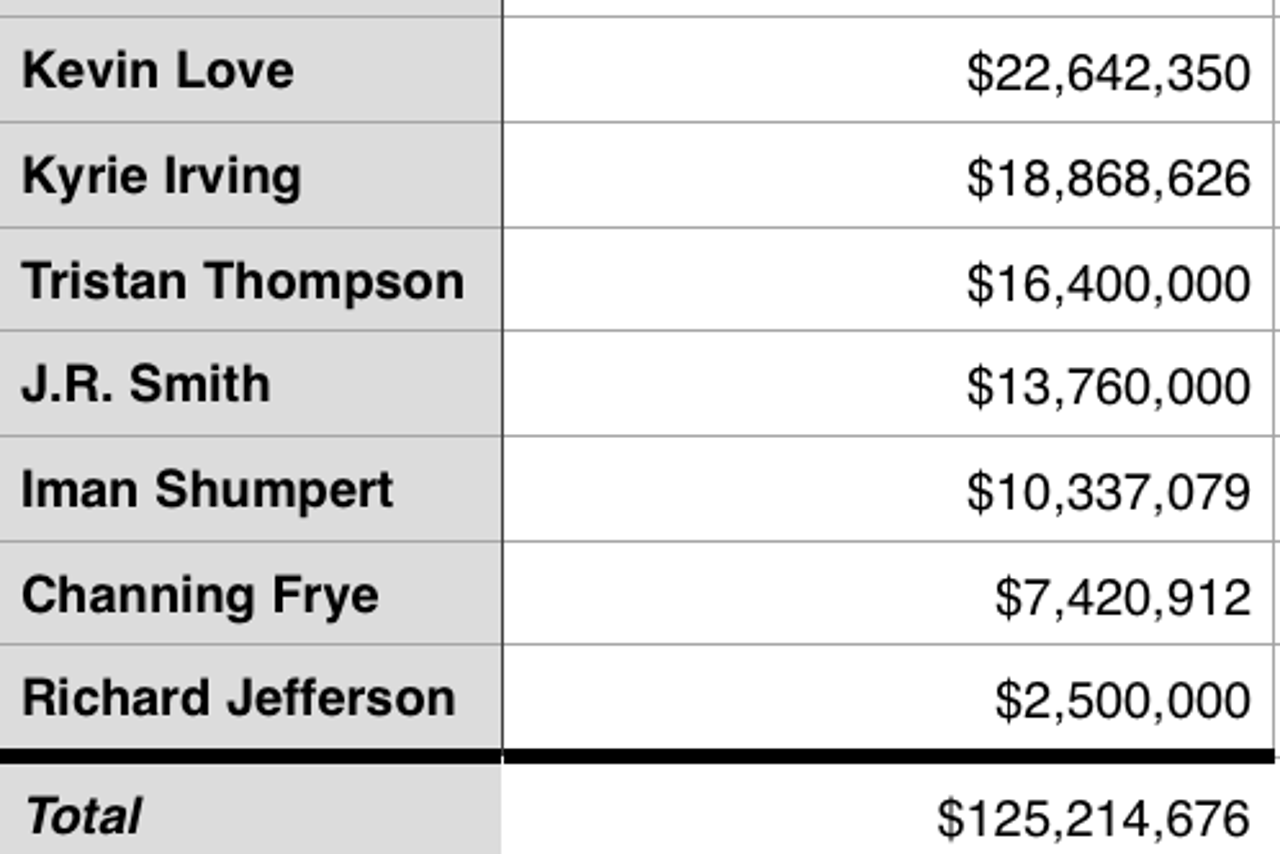 The team is also set to lose its general manager at the end of the month — unless a new contract or arrangement can be worked out. David Griffin has done a stellar job in Cleveland and has been making less than market value — his demands for a significant pay increase have so far not resulted in a new contract. His current deal ends June 30. Free agency for players starts July 1. Griffin might be a free agent on that date too.

Re-signing Griffin should be priority No. 1 for the Cavs.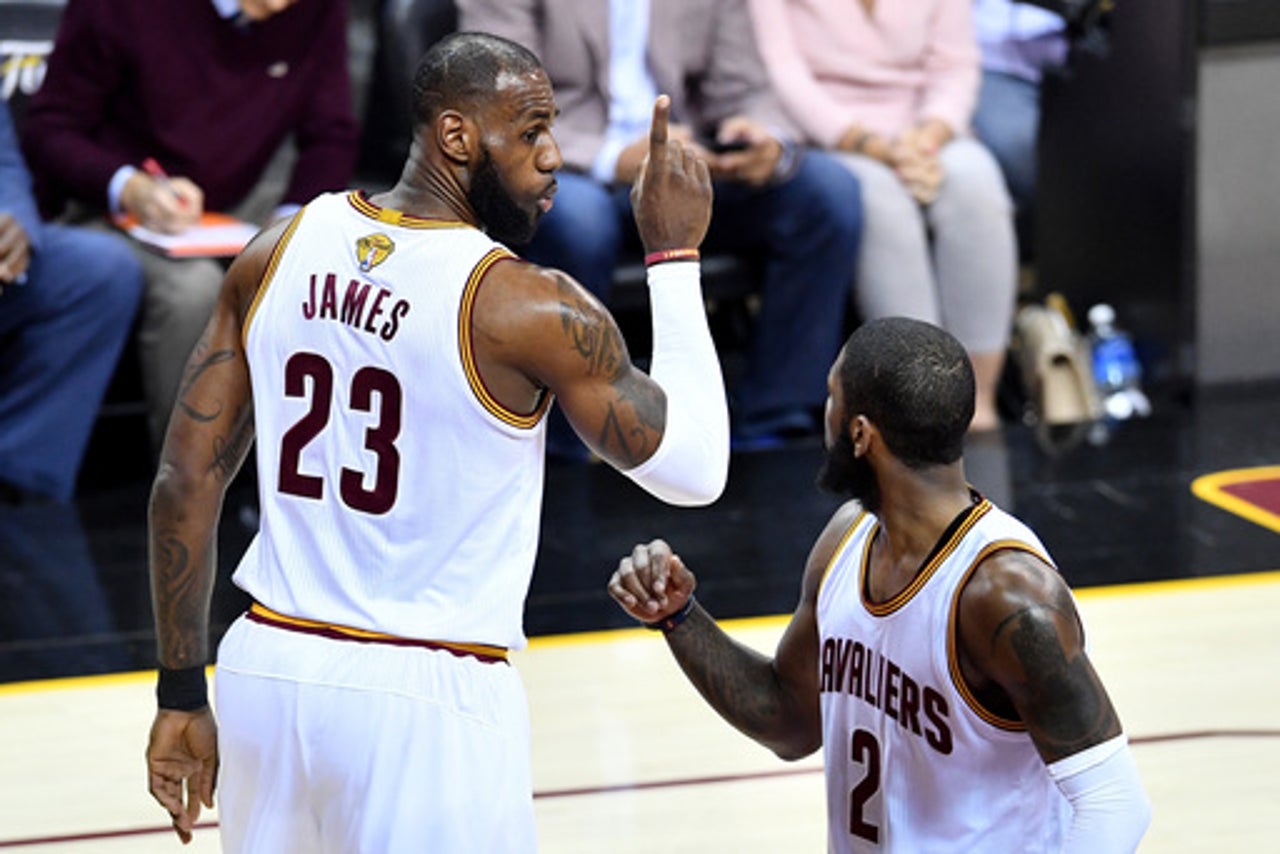 Whoever is in charge in Cleveland will have to make the decision on keeping the Big Three together or breaking up the Cavs' core this summer.

Because of the Cavs' incredible salary number, they will not be able to sign free agents to anything but one mid-level exception worth more than $5 million a year or minimum contracts.

They can, however, retain Kyle Korver using Bird rights, so there's a positive.

If the Cavs' core of LeBron James (who isn't going anywhere), Kyrie Irving, and Kevin Love stays together, the Cavs are most likely to re-sign Korver to a high six- or even seven-figure deal, try to get Deron Williams to sign for the mid-level exception (they do not hold Bird rights on Williams), convince Richard Jefferson to play another year and then fill out the roster with minimum vet contracts.

But if the Cavs' braintrust doesn't believe this team is capable of winning a title, a trade is going to have to be made — and it won't be moving Iman Shumpert, J.R. Smith, or Tristan Thompson that brings the kind of roster shake-up the Cavs would need.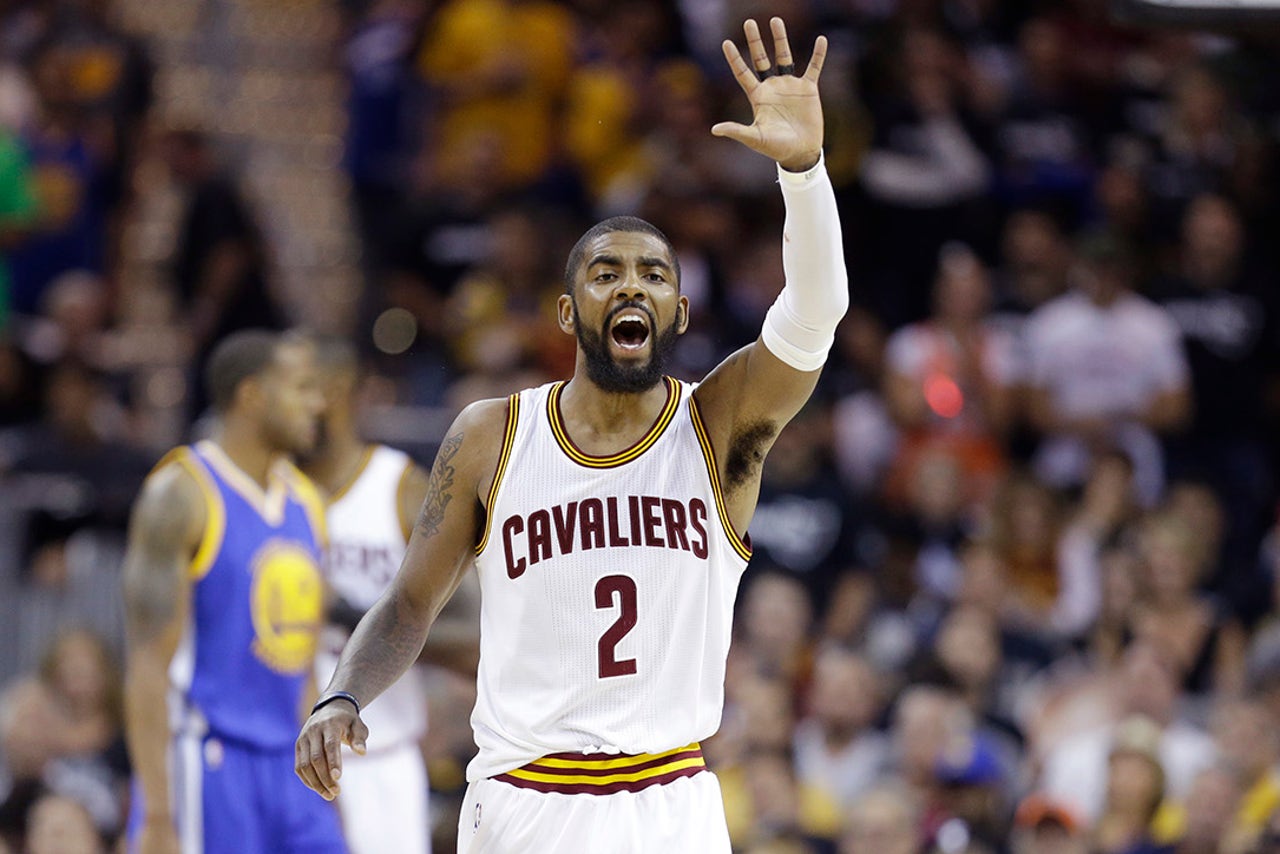 It's an incredibly risky play, but the Cavs could trade Love or Irving this summer.

It's difficult to say whether Cleveland would get anything close to equal, immediate value — Love, specifically, would be a hard player to move — but trading either of LeBron's Big Three counterparts would certainly bring about the shake-up the Cavs might determine they need.

Ideally, such a trade would deepen a team — a two-for-one or three-for-one might be the best plan of attack — but with Jimmy Butler and Paul George on the trade market this summer and DeMarcus Cousins perhaps hitting the block again once the season starts (his deal is up at the end of next year), there will be plenty of conjecture about a superstar-for-superstar deal.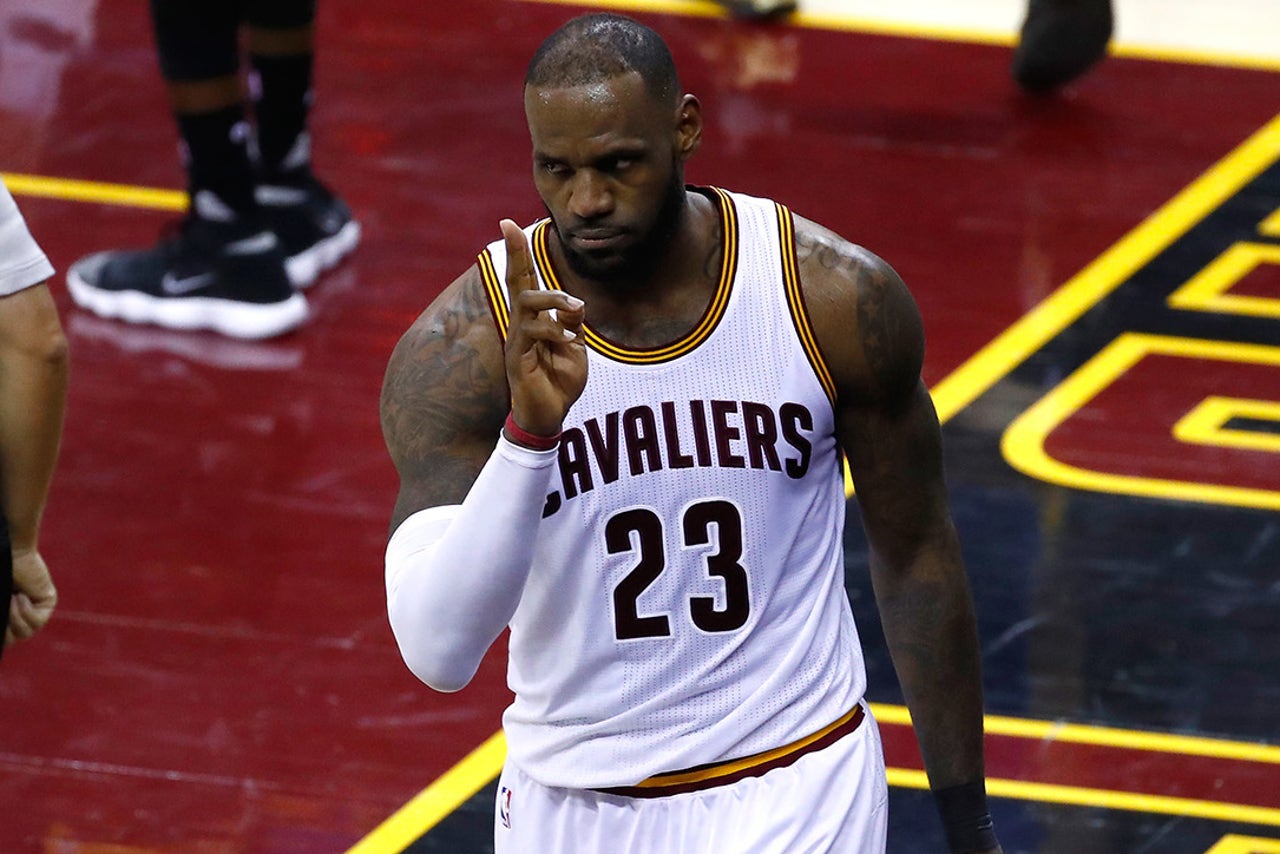 James will be 33 next season. While he keeps himself in impeccable shape and has a near-superhuman ability to stay healthy, no one knows when the presumably inevitable decline will come.

The big question with James is what he does after next season. His free agency in the summer of 2018 looms over not just the Cavaliers franchise but the entire NBA. He'll be going into his age 34 season, but he'll be in line for one of the biggest contracts in NBA history from the Cavs, who have no choice but to give him the max of all max contracts — if he wants it.

Right now, there's no indication from James of what he'll do after next season — he could take the huge money and stay in Cleveland, which would maintain the Cavs' difficult salary cap situation; he could decide to take less money than he's worth, which could provide the Cavs some flexibility to add another impact player (this option is unlikely considering James' role in the player's union); or he could try to get back together with Dwyane Wade and bring Chris Paul and perhaps Carmelo Anthony somewhere else.

Cleveland has to make moves that will mitigate the risk of that last option coming to fruition.

As with all things Cavs, it all revolves around the oftentimes inscrutable James.

If Cleveland maintains its roster this offseason and next it will be the favorite to play for the title again and again but not the favorite to win it.

Is that enough for LeBron?


---
---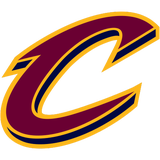 Get more from Cleveland Cavaliers
Follow your favorites to get information about games, news and more
---