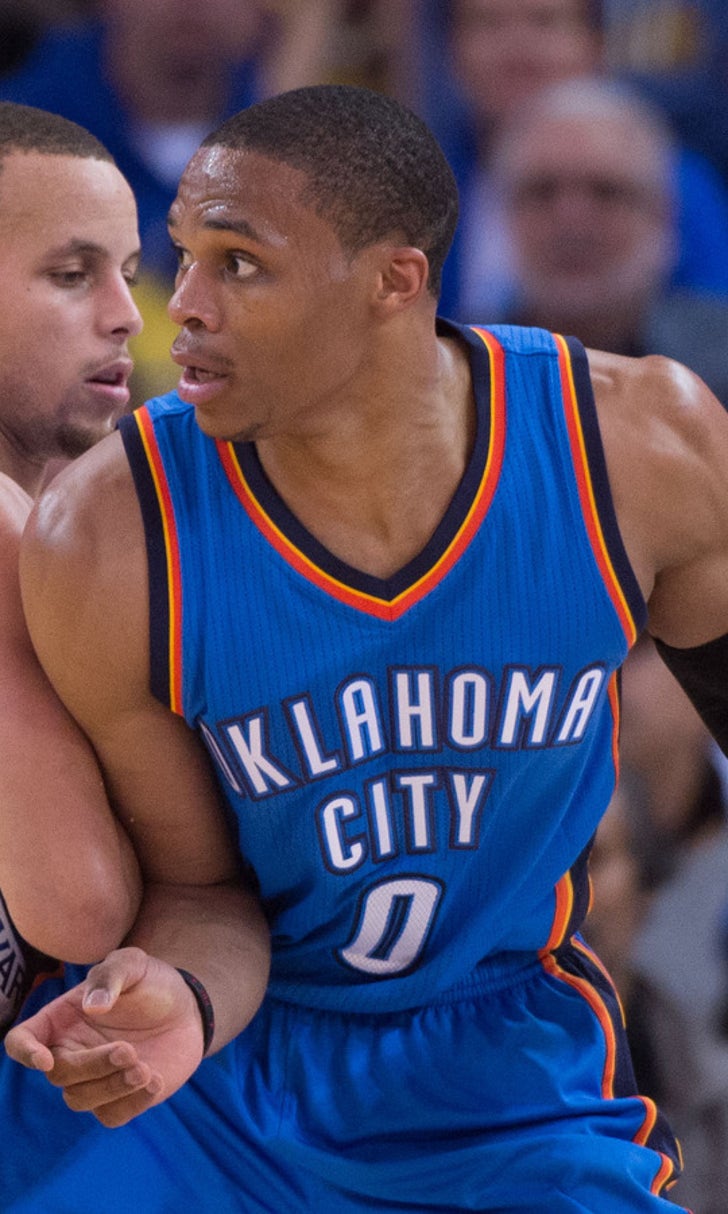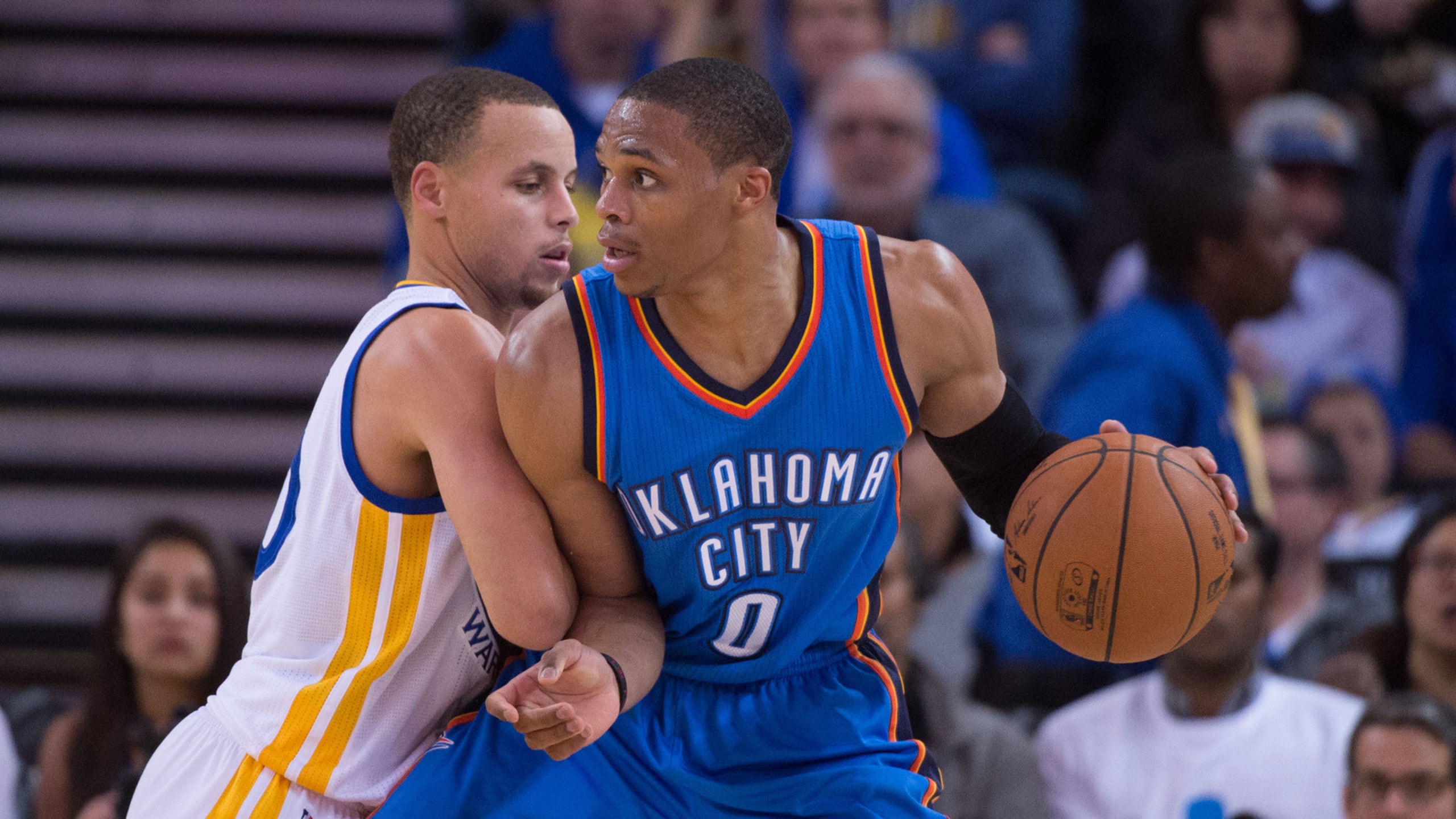 Westbrook gives sideways-eye when asked about Curry's diss (Video)
BY Jeff Caplan • January 29, 2016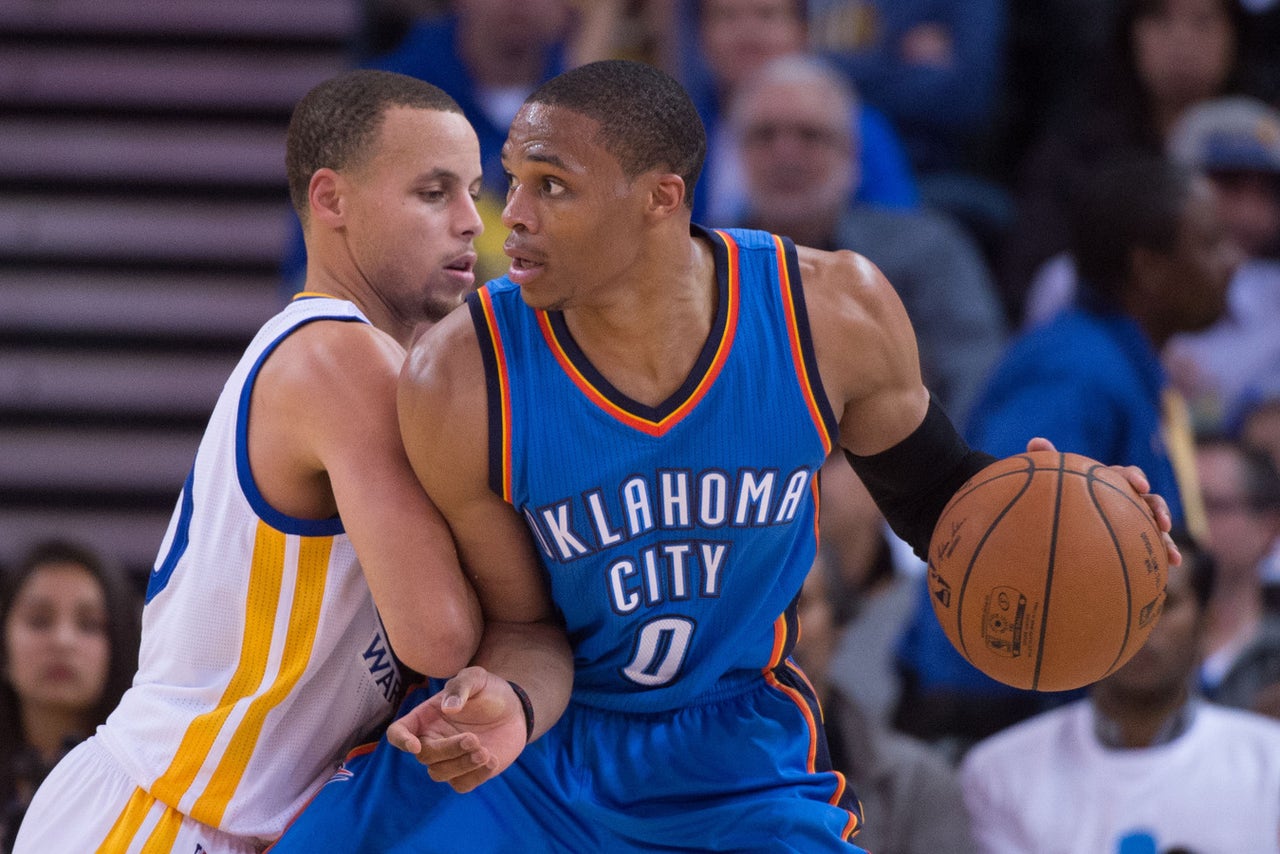 Oklahoma City Thunder point guard Russell Westbrook will never win the Magic Johnson Award, presented to the player who combines excellence on the court with cooperation in dealing with the media and the fans.
Cooperating with the media just isn't Russ' thing. But, man, does he need help when it comes to trash talk. Westbrook was asked Friday morning what he made of Thursday's prediction from All-Star teammate and Golden State Warriors point guard Stephen Curry, one of the league's most underrated trash-talkers. In case you missed it:
The Warriors play the Thunder at home on Feb. 6 in the first of three meetings between the teams in less than a month. Westbrook's reaction to the query on Curry is priceless:
The Warriors are 22-0 at home this season and have won 40 straight dating back to Jan. 27, 2015. Golden State begins a three-game East Coast road trip Saturday at Philadelphia, and will have two days off before trying to make it 41 in a row against Oklahoma City. The Thunder will have one day off before the game, so both teams should be well-rested.
If the Thunder pull off the win, we'll see if Westbrook has a little more to say.
---
---