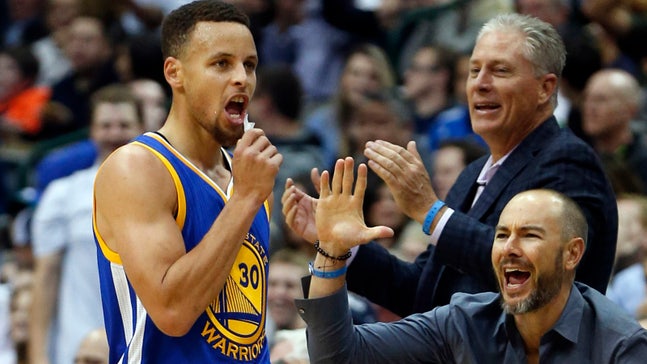 Watch Steph Curry bank in a corner 3-pointer after roasting Dirk Nowitzki
Published
Mar. 18, 2016 10:45 p.m. ET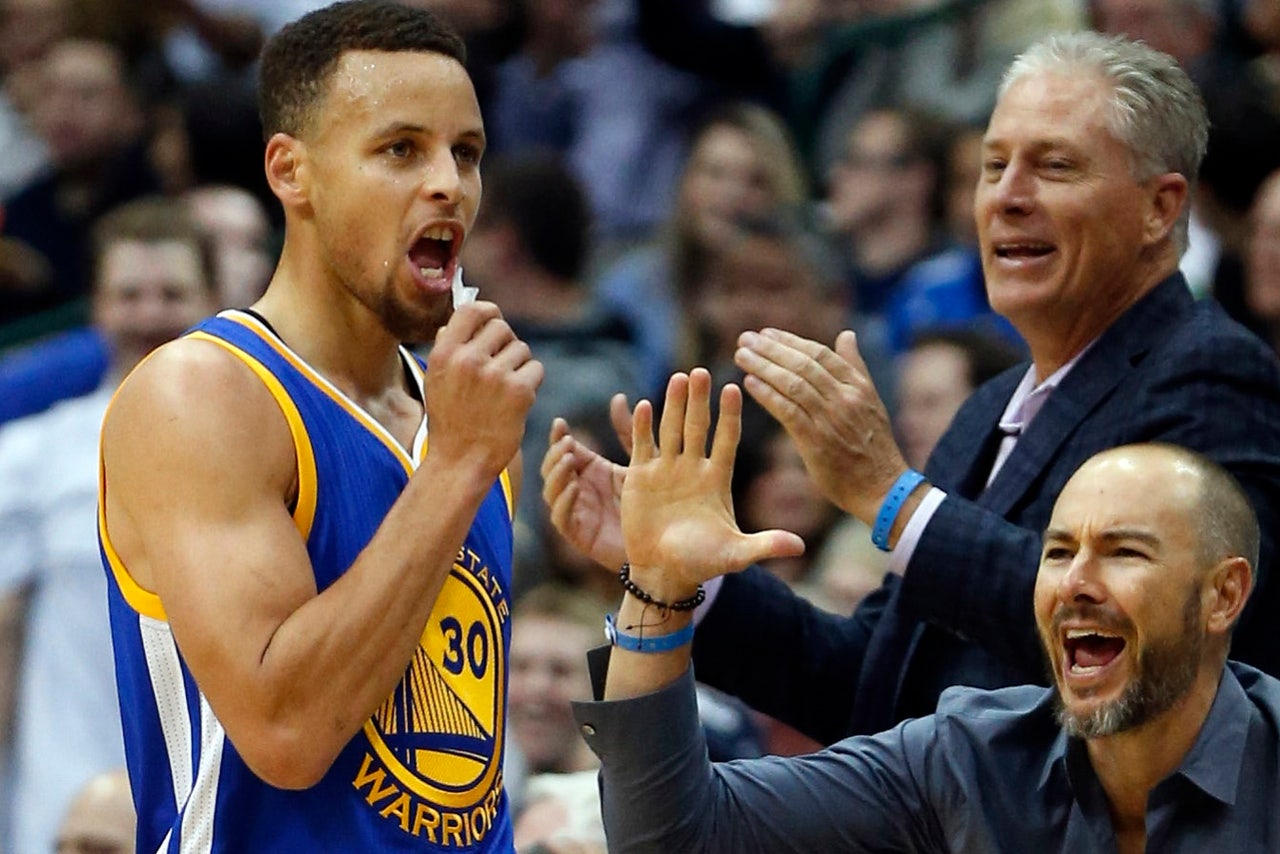 Listen, we'll confess that geometry was never our strongest subject. But even we know that this shot from Golden State Warriors point guard Stephen Curry is absolutely ridiculous:
You have to hand it to Dallas Mavericks star Dirk Nowitzki -- he did his best to hang with Curry on the perimeter, and he forced the reigning MVP into a pretty difficult shot.
What can you do against Curry, though? His shot was way off here, yet it went in anyway.
Apparently banking in 3s is the latest thing Curry's doing to give himself some sort of a challenge.
That's two games in a row so far. If the San Antonio Spurs are smart, they'll be ready to defend banked 3s from halfcourt on Saturday night. It's the logical evolution of Curry's shooting.
---
---