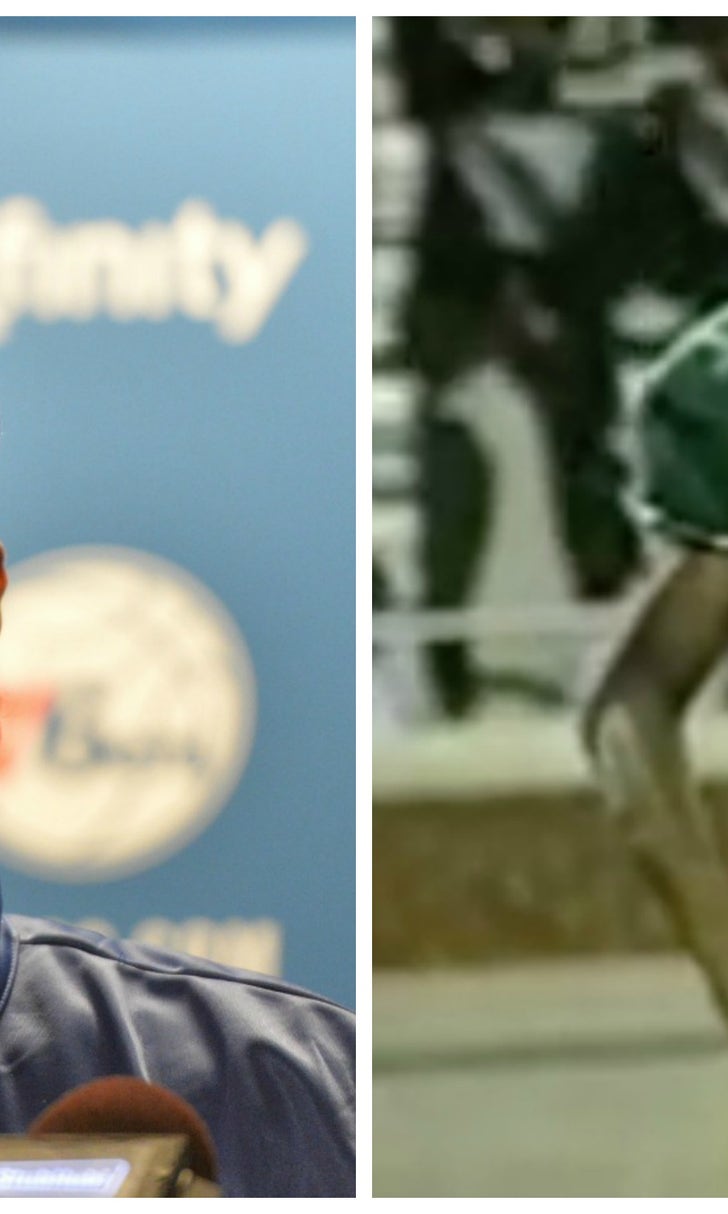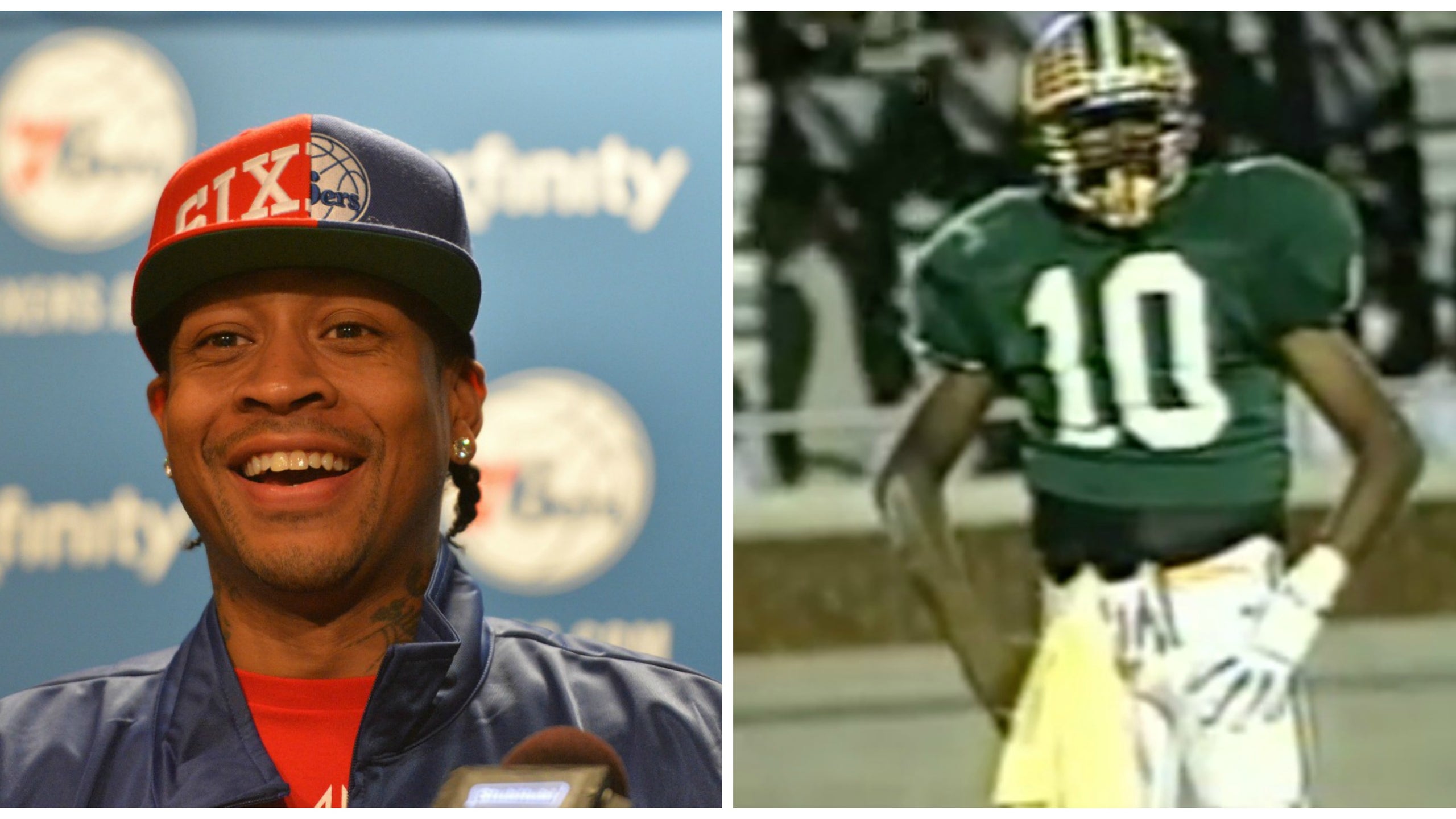 Watch Basketball Hall of Famer Allen Iverson dominate as a high school football star
BY foxsports • September 9, 2016
Anyone who watched Allen Iverson play basketball knows he's one of the greatest players in NBA history, and Friday night it becomes official: Iverson will be enshrined as a member of the Basketball Hall of Fame and take his place amongst the legends of the game.
Simply put, AI is an NBA icon, a guy who made 11 All-Star teams, led the league in scoring four times and was named league MVP in 2001. But what many don't know is that Iverson's best sport might not have been basketball.
Instead, it just might have been football. Though he's being honored as one of the best to ever hit the hardwood, we decided to have a little fun and re-live his football playing days.
So what do you need to know about Iverson on the gridiron?
Well, in his three-year career, he is one of the most decorated players in the history of the state of Virginia. He was named the Virginia AP Player of the Year following his junior year in the fall of 1992 (he won the same award in basketball the spring of that school year), and also led Bethel High School to state championships in both sports, playing quarterback, defensive back and returning kicks on the gridiron.
His final stat line in the state championship game? Check this out:
He threw for 201 yards and two touchdown passes, had an interception on defense, and also returned a kick for a touchdown in the state title game.
Not bad. Not bad at all.
Even more incredible though, was his stat line for that entire season. During that junior year, here are the numbers he put up, per the Daily Press of Newport News:
As a quarterback he passed for 1,423 yards and 14 touchdowns, rushed for 781 yards and 15 touchdowns, had eight interceptions on defense, and returned five kickoffs and four punts for touchdowns.
How do you like those numbers? Thirty-eight total touchdowns through the air, on the ground and in the return game, not to mention eight picks on defense.
Just. Incredible.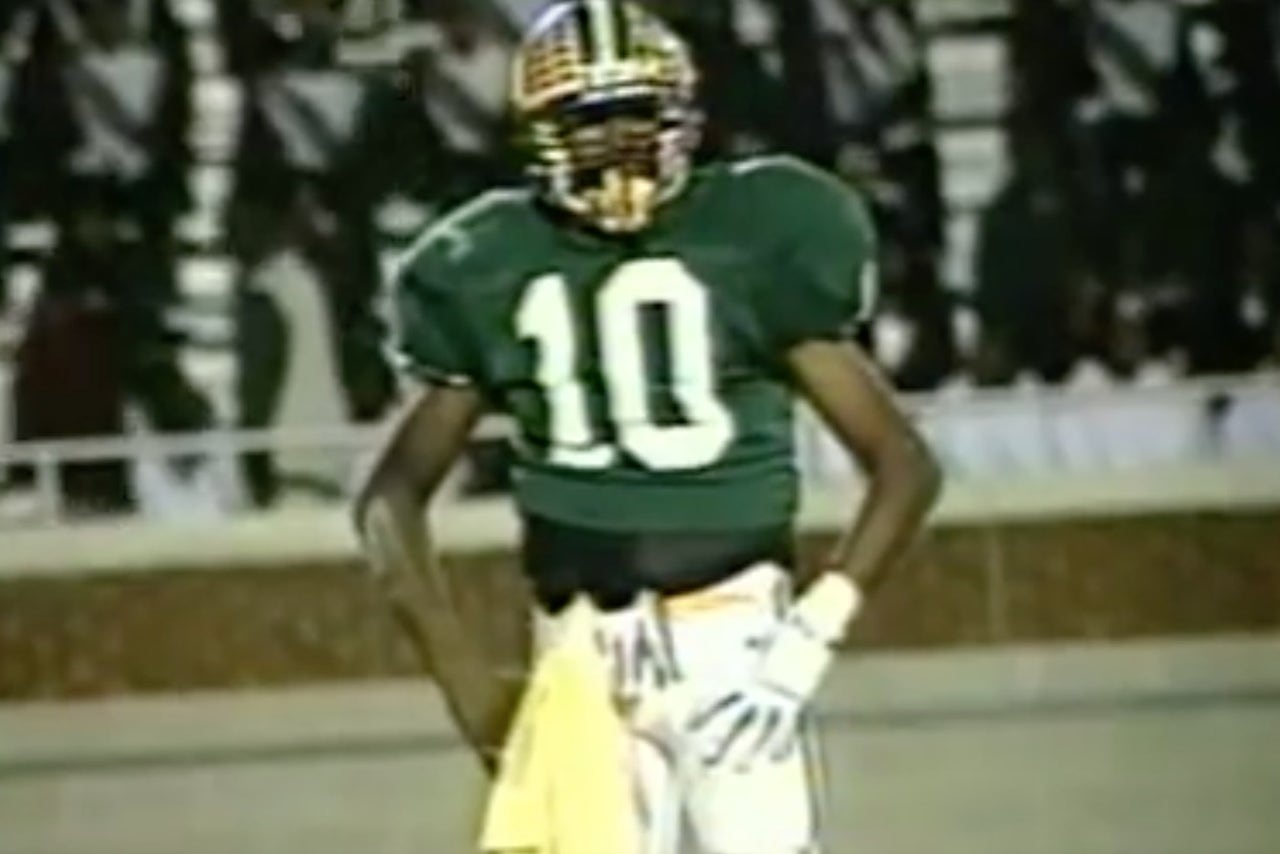 As a matter of fact, Iverson was so good at football, that according to his guardian Gary Moore, he actually dreamed of playing college football as a child, not basketball. Here is what Moore told Bleacher Report in 2015:
"He was a far better football player than a basketball player," says Moore. "Far, far better. We talked about Notre Dame all the time. That was our dream. We watched the Fighting Irish on TV every Saturday. He was never supposed to be in the NBA. We were focused on the NFL. He should be in Canton as we speak."
Sadly, Iverson never would get a chance to show those football exploits to either Notre Dame, or even Bethel High fans his senior year. As most know by now, Iverson missed his entire senior year of high school after a racially-charged fight at a bowling alley led to prison time for him. Eventually he was granted clemency by Virginia governor Douglas Wilder, ended up at Georgetown and as they say, the rest is history.
Still, as the rest of the country honors Iverson's basketball exploits today, here's to his "other" sport, as well.   
Oh, and just for fun, we added some rare high school basketball footage below. In the end, we think he made the right decision to stick with hoops. 
---
---