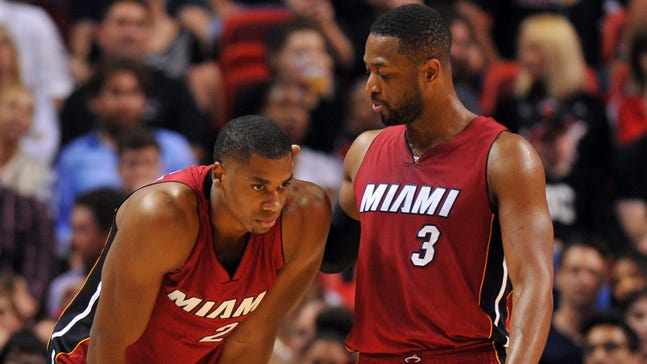 Wade on Whiteside: 'The minutes he's out there, he's dominating'
Published
Dec. 1, 2015 1:09 p.m. ET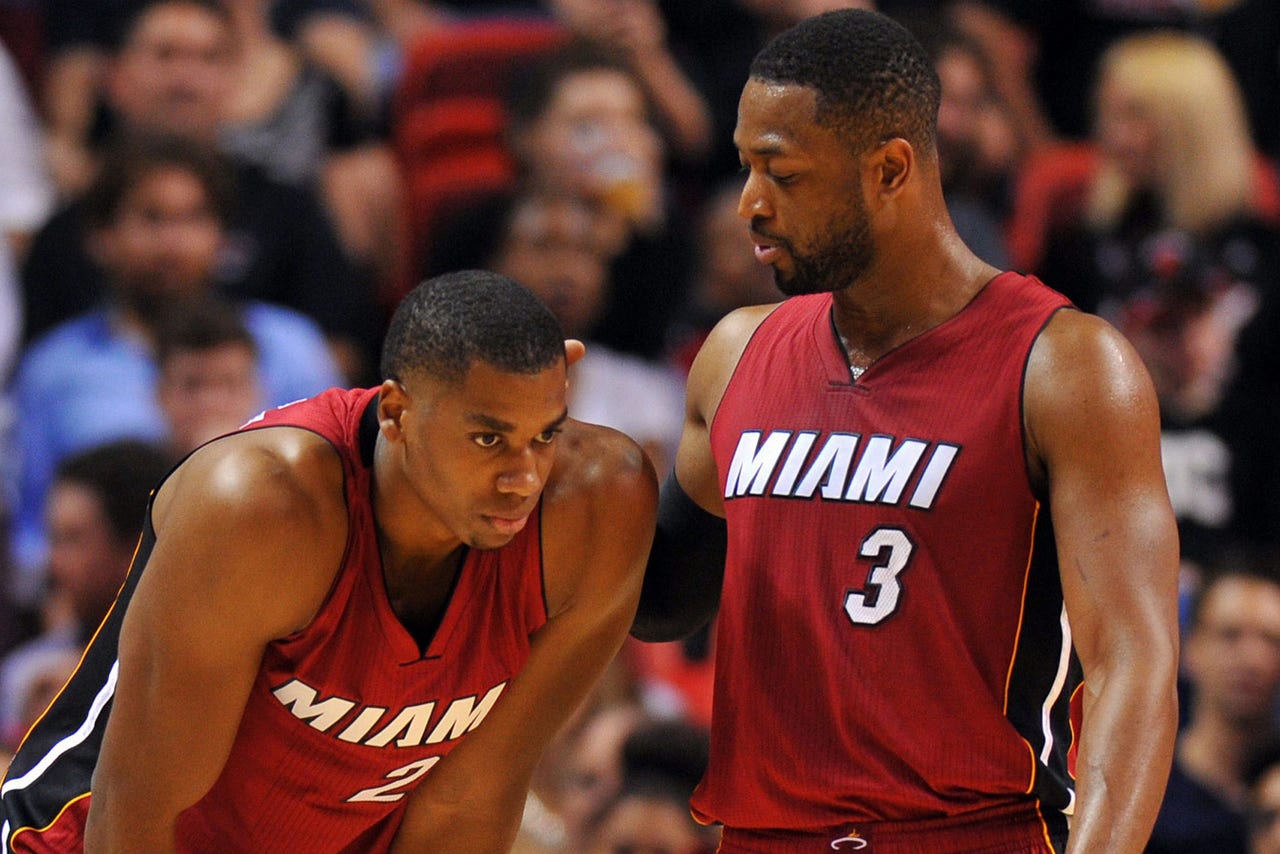 Hassan Whiteside has risen from basketball ashes to become not only relevant, but a legitimately good player for the Heat. Unfortunately, Whiteside hasn't stayed on the floor for quite as long as some other bigs around the league, but when he's out there, it appears he's gotten Dwyane Wade's full endorsement.
From Ira Winderman of the Sun Sentinel: 
Whiteside is averaging just 29.2 minutes a night, but he's putting up ridiculous production: 13.5 points, 11.2 rebounds and, of course, those 4.7 blocks a night. His athleticism has turned him into a major threat in the pick-and-roll. And, of course, anyone approaching the rim against Miami now has to approach with extreme caution. 
"He's grown a lot. I think defensively he's gotten smarter. He's stayed out of foul trouble for the most part. It's all growth. And it's all him wanting to be on the court, understanding how important he is to the game."

Wade said trusting that Whiteside can keep himself on the court has been comforting.

"We need him out there," he said. "Obviously he's not playing as many minutes as the other bigs around the league. But on our team, he hasn't need to. But the minutes he's out there, he's dominating."
---
---