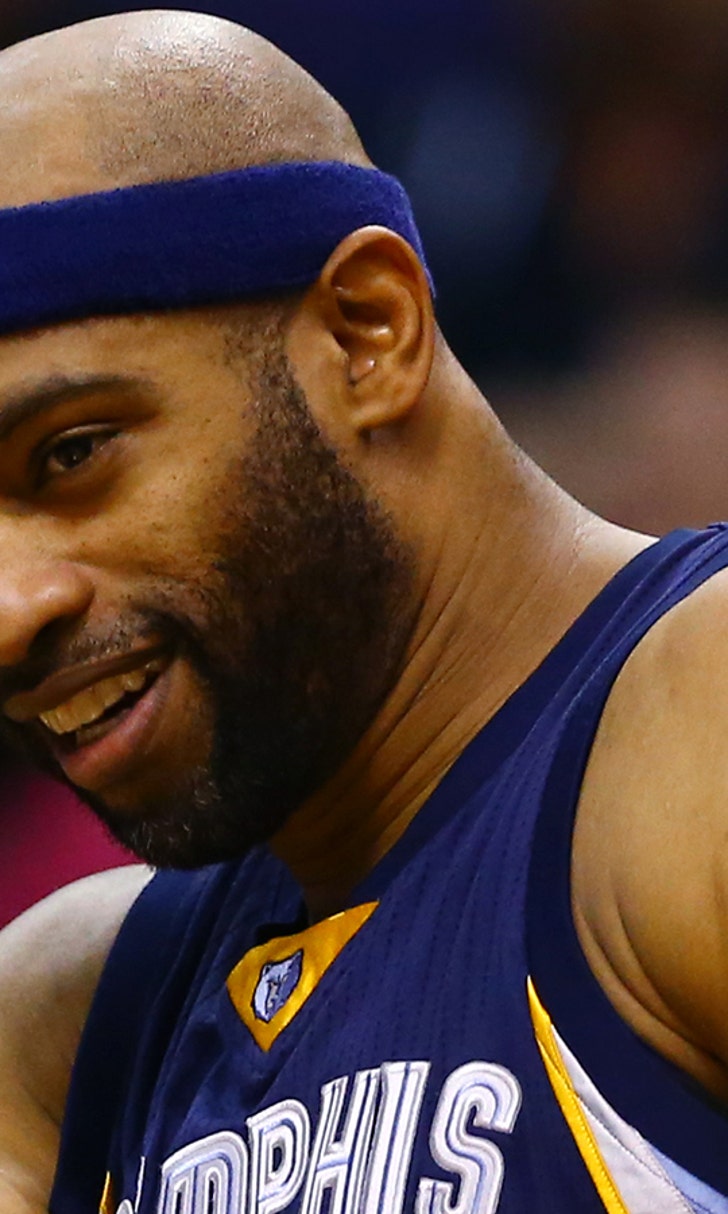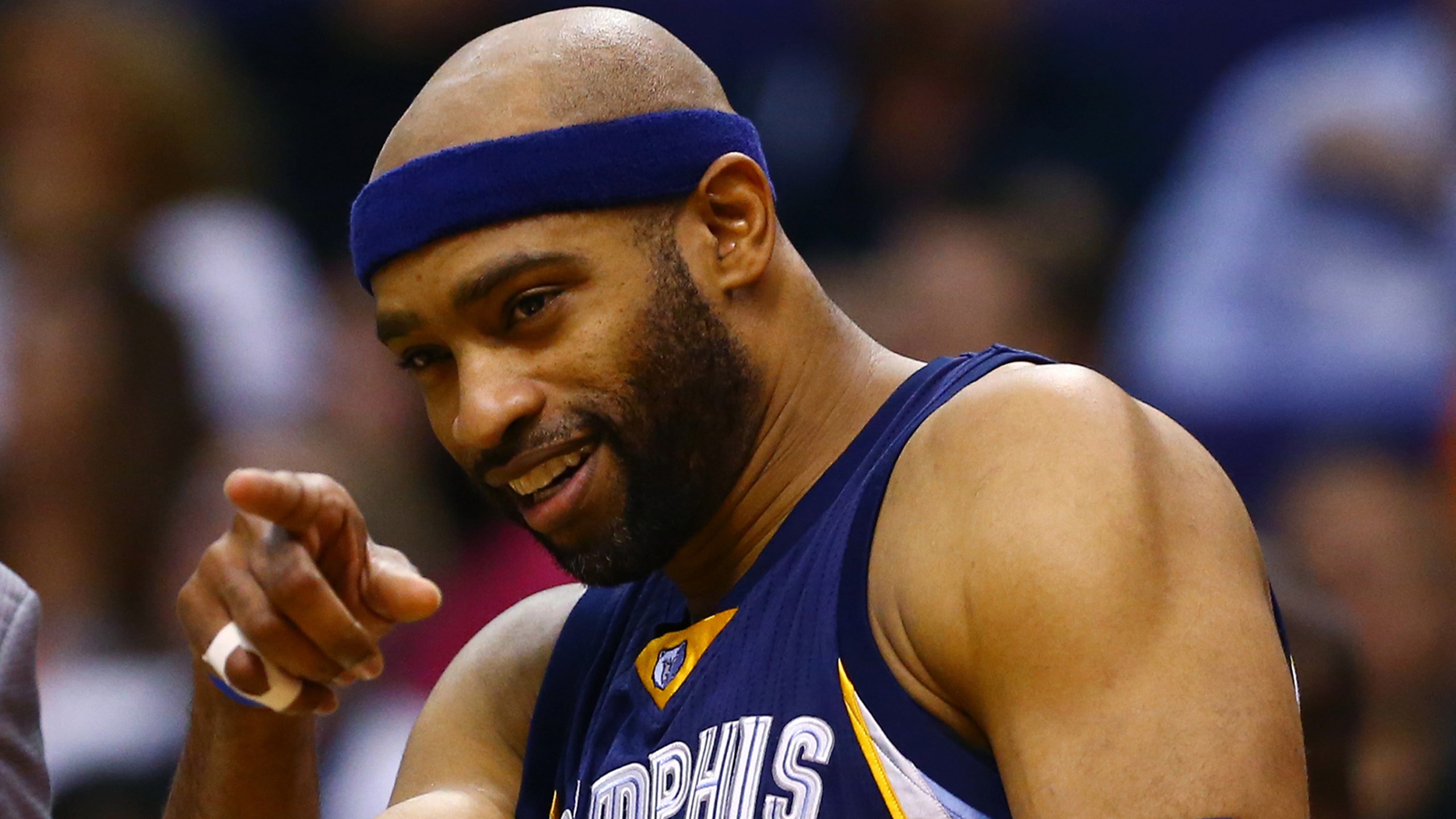 Vince Carter finishes second for Teammate of Year
BY foxsports • August 19, 2015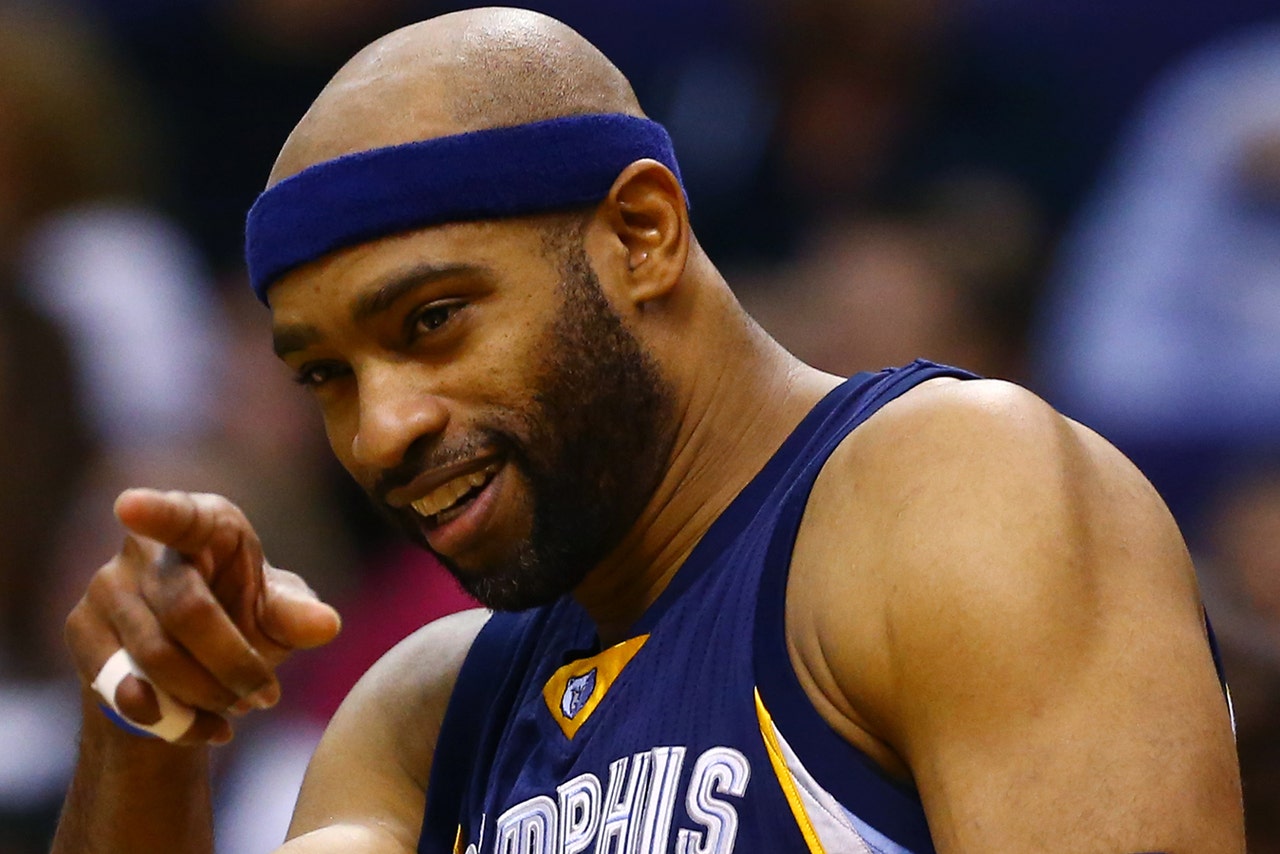 Vince Carter is one of the more beloved teammates in the NBA. He almost has the hardware to prove it. 
From the Memphis Commercial Appeal:
Players are not allowed to vote for their own teammates...in a teammate award. This award has always been weird because of that. How are you going to know how good a teammate Tim Duncan was in 2014-15 if you weren't his teammate. For all you know, Timmy decided to be super selfish this year. He totally turned the tables, changed as a human being.
You have no idea. You're not his teammate.
That didn't happen though. Duncan's awesome. And so is Vince, who is obviously a great teammate if only because of the egoless way he's transitioned from international superstar to willing role player who's happy to play whichever part needed to help his team win. Not may guys of his stature are mentally, intellectually or emotionally capable of making that switch so gracefully.
(h/t Memphis Commercial Appeal)
Grizzlies guard Vince Carter finished second in voting for the NBA's 2014-15 Twyman-Stokes Teammate of the Year Award.

San Antonio Spurs big man Tim Duncan received the top honor after a panel of NBA legends nominated six players from each conference. Nearly 300 NBA players then submitted their votes through confidential balloting conducted by the league office.

As part of its support for the Twyman-Stokes Teammate of the Year Award, the NBA will make a $25,000 donation split among the following five charities selected by Duncan: My Brother's Workshop, American Cancer Society, Ten Thousand Helpers, St. Croix Interscholastic Athletic Association and St. Croix Foundation.

The award recognizes the player deemed the best teammate based on selfless play, on- and off-court leadership as a mentor and role model to other NBA players, and commitment and dedication to team.
---
---