Carmelo Anthony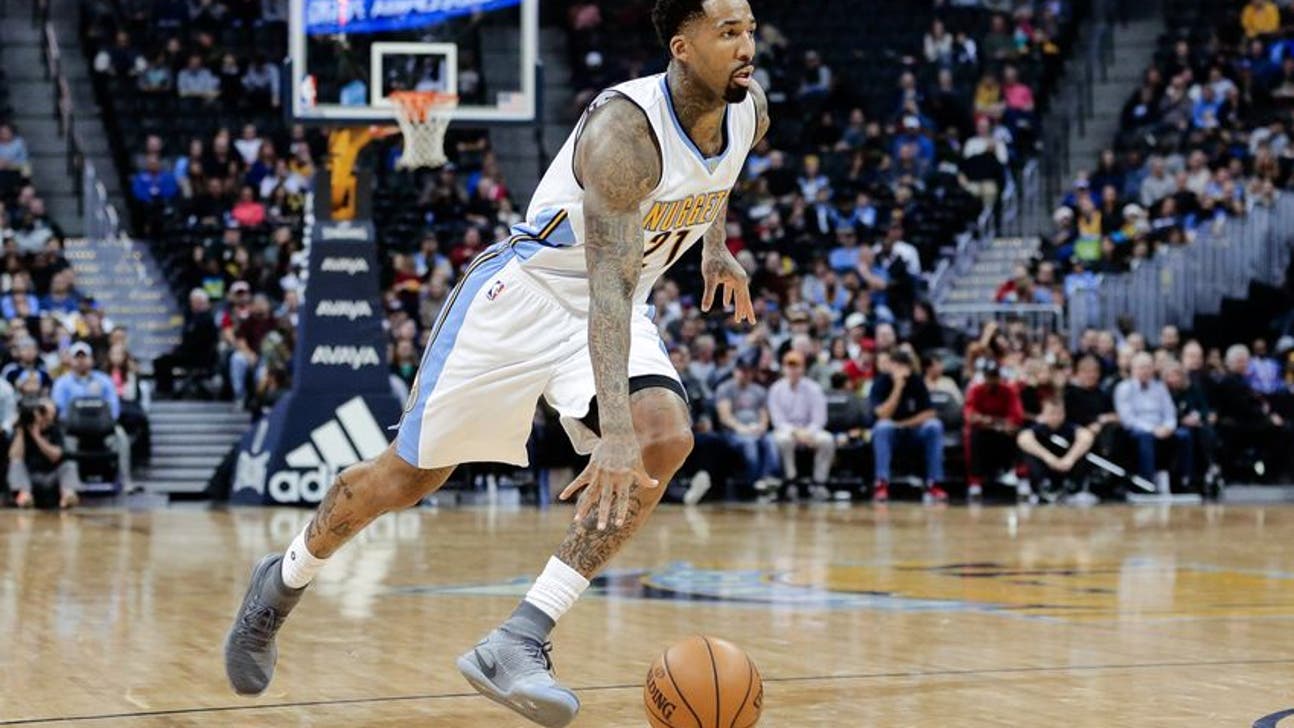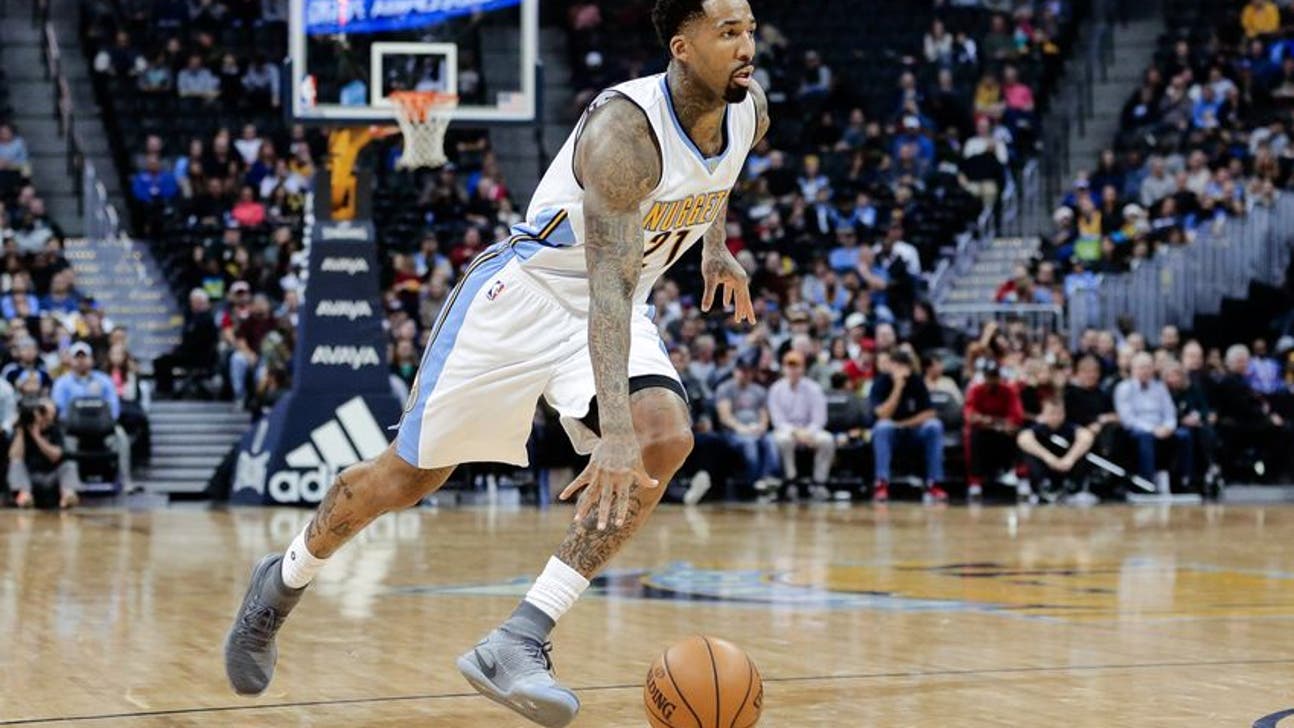 Carmelo Anthony
Top Three Skills That the Nuggets Should Trade for
Updated
Mar. 4, 2020 5:00 p.m. ET

Fansided, Blake Holmes/FanSided via Nugg Love
Dec 23, 2016; Denver, CO, USA; Denver Nuggets forward Wilson Chandler (21) dribbles the ball up court in the fourth quarter against the Atlanta Hawks at the Pepsi Center. The Hawks won 109-108. Mandatory Credit: Isaiah J. Downing-USA TODAY Sports
The Nuggets have been a part of many heated trade talks within the fan-base this season.
As the 2016-2017 NBA season continues, the Denver Nuggets are very close to the playoffs.
They could make a legitimate run at the number eight seed, and have a good chance to do so.
This being said, it's always fun to look at how a team can better themselves, whether it be through trades, free agents, or even the draft.
In the Nuggets' case, there is a lot that can get better, and many trades that could make sense for them.
Want your voice heard? Join the Nugg Love team!
There are plenty of skills that this team could focus on, but I am going to be discussing the top three assets that could be addressed in a Nuggets trade this season.
Dec 19, 2016; Denver, CO, USA; Dallas Mavericks guard Deron Williams (8) looses control of the ball after being fouled by Denver Nuggets guard Emmanuel Mudiay (0) during the second half at Pepsi Center. The Nuggets 117-107. Mandatory Credit: Chris Humphreys-USA TODAY Sports
3. Preventing Turnovers.
One of the biggest problems that this young team has this season is that they turn the ball over WAY too much.
This is a problem, because this puts the team at a huge disadvantage, and allows the other team to get plenty of fast-break points. The Nuggets are basically giving the other team a good chance to score when they commit these turnovers, and it kills them on the scoreboard.
nuggets
Nugg Love 2wDenver Nuggets: What It Means To Win in the Mile High
More headlines around FanSided:
8w - Denver Nuggets: DFS Picks for the Season Opener against the Pelicans11w - Denver Nuggets Fantasy: Implications From Preseason Opener12w - Emmanuel Mudiay: Analyzing the Art of Passing15w - Denver Nuggets: Will Malik Beasley Sadly Only Get Insurance Minutes?15w - Top 5 Denver Nuggets with Any Fantasy Basketball ValueMore News at Nugg Love

In fact, a bad turnover doesn't just kill a team on the scoreboard, it takes away any kind of momentum that the team was carrying. The Nuggets cannot afford to lose the momentum that they gain, especially with the tight playoff race that they are currently in.
When it comes to a team perspective, the Nuggets are currently 27th in the NBA for turnovers, averaging around 15.6 turnovers per game.
This is way too high, considering that is compared to their turnovers forced, which is about 11.6. This means that off of turnovers alone, the Nuggets' opponents are getting four more possessions per game than Denver.
One of the players that averages the most turnovers on the team is our young point guard, Emmanuel Mudiay.
Now I am not saying that it is time to trade him just yet, but I will say that he is not untouchable.
If a deal came up with a player that took care of the ball and shot better than Mudiay, don't be shocked if Denver jumps on it.
Dec 17, 2016; Denver, CO, USA; Denver Nuggets guard Gary Harris (14) defends New York Knicks guard Courtney Lee (5) in the fourth quarter at the Pepsi Center. The Nuggets won 127-114. Mandatory Credit: Isaiah J. Downing-USA TODAY Sports
2. Defense.
What good is a decent offense without a good defense? The Nuggets can go out and score 110 points in a game, but when the other team drops 113, that doesn't help anything, and yet, that's exactly what Denver is doing.
When it comes to the roster, there isn't really a clear best defender on the team, but it probably comes down to Gary Harris. Harris plays well on the perimeter, and is a good defender for his position.
Kenneth Faried and Jusuf Nurkic are two more names that come to mind when thinking about the defense. Aside from these two, the Nuggets do not have much of a rim protector, and Faried is already only 6 8′, so they could definitely benefit from a great post defender.
More from Nugg Love
The defensive struggle that Denver has can be seen in the team stats for points per game. In the case of points scored, the Nuggets average about 107.5 points per game, good enough for seventh in the NBA.
On the other hand, Denver gives up around 110 points per game, so they give up more than they score. This is already enough evidence, as if a game played out like the average, it would result in a loss for the Nuggets.
The trade that they would have to make to achieve this is kind of tricky, as there would be a dilemma. Would the Nuggets be willing to give up some of their offense to improve their defense?
I think that they should, because there is a well-known saying of "defense wins championships."
Dec 19, 2016; Denver, CO, USA; Denver Nuggets forward Danilo Gallinari (8) drives to the basket against Dallas Mavericks guard Justin Anderson (1) during the first half at Pepsi Center. Mandatory Credit: Chris Humphreys-USA TODAY Sports
1. A Star Player.
This is something that the Nuggets have been searching for since the departure of Carmelo Anthony. I have a reason that this should be the number one priority, and that is for clutch reasons.
Too many times this season, we have watched the Nuggets give up lead and lose at the end of the game. Too many times we have watched this team come back to a great situation, only for one bad event to put them back out of the game.
It has caused Nuggets fans like myself and many others headaches, and it breaks our hearts to see it happen. If Denver could get a star, then those instances could happen less. Denver loses these games because they do not have "that guy" to give the ball to when it matters most.
The closest person to this on the roster is most likely Danilo Gallinari, but he is incredibly inconsistent.
This not only could help the on-court success, but off-court success as well. With a star player as the face of the franchise, it could bring more people into the Pepsi Center, just to see that person play.
If a star came to Denver, then it could also increase the fan base as well. After years of watching this team, it's safe to say that it is hard to succeed without the help of a star talent. Even when the Nuggets won 57 games in 2012, there really wasn't a number one player, and it showed as the Warriors knocked them out of the playoffs in the first round.
The difference between the two teams?
The Warriors were not as good all-around as the Nuggets, but the Warriors had Stephen Curry.
---
---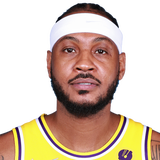 Get more from Carmelo Anthony
Follow your favorites to get information about games, news and more
---