National Basketball Association
National Basketball Association
Timberwolves-Jazz Preview
Updated
Mar. 4, 2020 2:44 p.m. ET

Somehow, the Minnesota Timberwolves have a say in how the back end of the Western Conference playoff race shakes out.
The Utah Jazz already took advantage of that wrinkle last weekend and will try to double up with their seventh victory in nine games against the visiting Timberwolves on Friday night.
With seven games left and the race for the West's Nos. 6-9 spots jam-packed, the far-off Timberwolves (25-50) draw matchups in the final week and a half against each team vying for the final three playoff spots: Utah (37-38), Dallas, Portland and Houston.
The Jazz closed a 3-2 road trip with Saturday's 93-84 win at Minnesota and hope to finish a homestand 2-1 with their third straight victory in this four-game season series.
Utah went 8-0 in March against teams with losing records but closed the month with a stinging loss to the league's best team, 103-96 in overtime to Golden State on Wednesday. The Jazz held the league's highest-scoring team to 89 points through regulation but missed 10 of 14 free throws in the fourth quarter before falling flat in the extra period.
It snapped Utah's four-game home winning streak.
''We're pretty frustrated right now, but we've got seven more games,'' said Rodney Hood, who had 20 points. ''If we would have won, it was one win. This is one loss. ... The biggest thing we can't do is feel deflated and (have) it carry over to the next game against Minnesota.''
Gordon Hayward led the way with 21 points and Rudy Gobert grabbed 18 rebounds, giving him 37 in the last two games. Derrick Favors had 15 points and seven boards before leaving in the third quarter with right knee soreness. He is questionable for Friday.
It's no surprise the defensive end kept the Jazz within striking distance of the high-powered Warriors. Utah, second in the league in points against (96.2 per game), has held opponents to an average of 89.5 points on 43.1 percent shooting during an 8-3 stretch.
The Timberwolves averaged 89.3 points in the first three matchups - top scorer Andrew Wiggins averaged 11.7 while shooting 30 percent - and they were held to 38.1 percent shooting in the latest meeting.
They have one of the highest-scoring averages in the league since Feb. 22 at 106.7 points and were fresh off Monday's 121-116 win over Phoenix before going cold in Wednesday's 99-79 loss to the Los Angeles Clippers.
Karl-Anthony Towns, who has averaged 23.7 points and 11 rebounds against Utah, made 7 of 13 shots and finished with 16 points and 11 boards, but the other four Minnesota starters totaled 19 points on 6-of-30 shooting. Wiggins finished with seven points and six turnovers before leaving with a lacerated chin, Zach LaVine went scoreless on six shots and the Timberwolves shot 34.5 percent overall.
Coach Sam Mitchell didn't take questions from the media for the first time all season, instead blasting his team with a 31-second rant.
''Like I told them, I wish (the media) would stop asking me questions about how good they can be," Mitchell said. "We have 25 wins. They still have to learn how to play basketball. They still got to grow up. They still got to understand, they played a team that's a real playoff team (Wednesday night). You saw what happened.
''We're not ready yet. So I wish they would stop reading the newspapers, stop talking to their friends because we're not good enough to just show up and play. That was the worst game we've played all year.''
---
---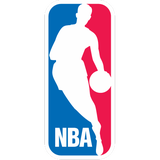 Get more from National Basketball Association
Follow your favorites to get information about games, news and more
---