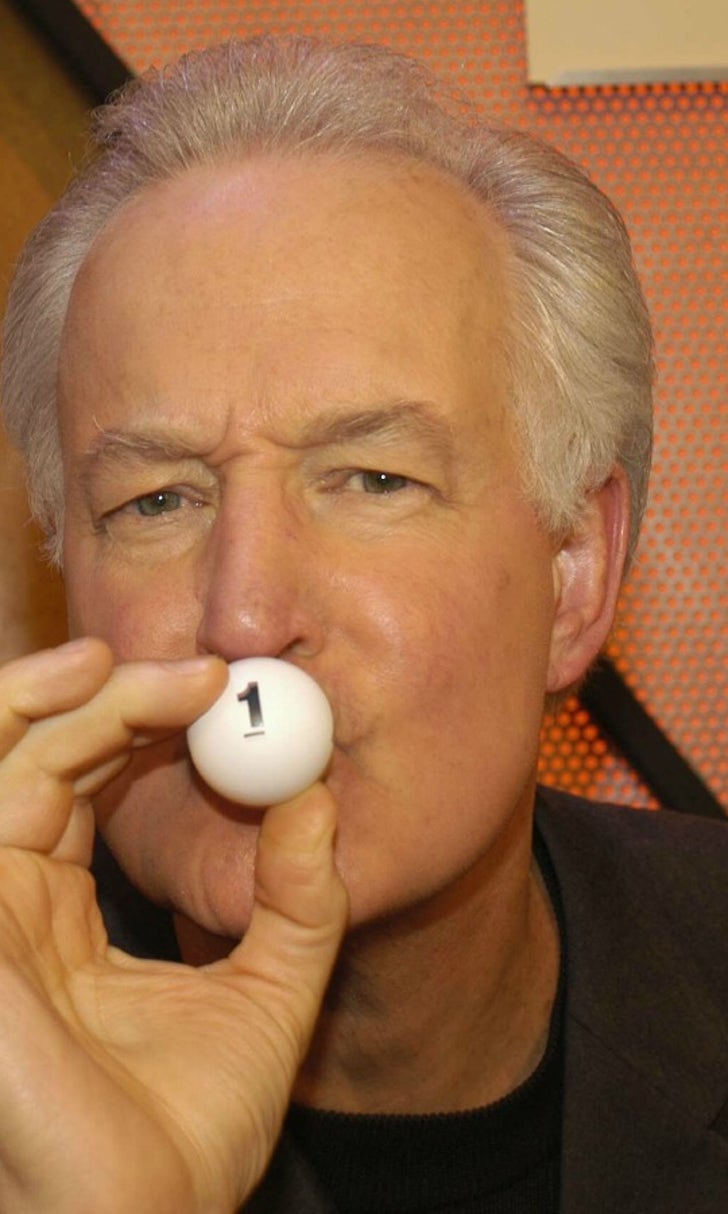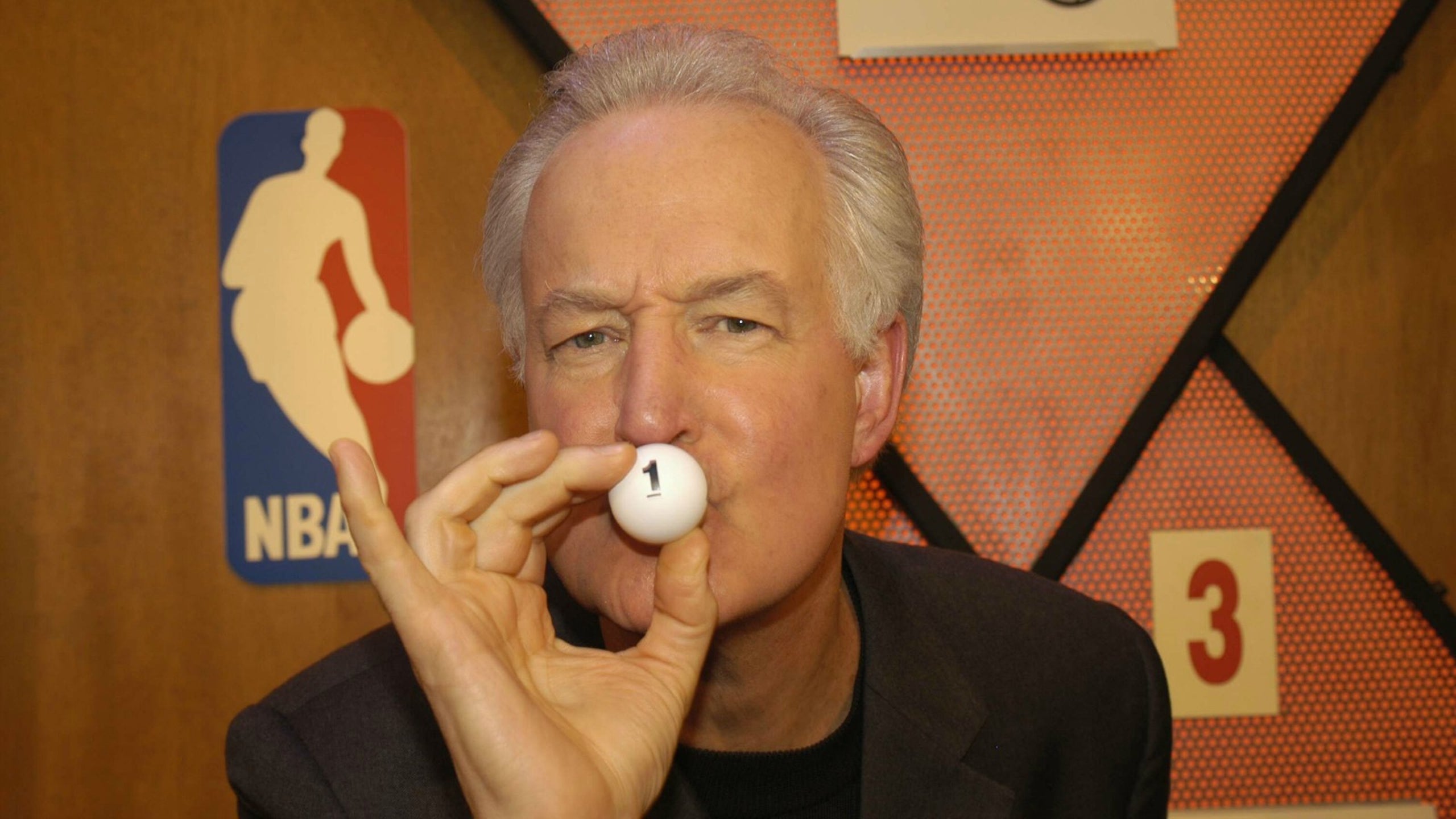 The 1986 draft proved anything but magical for Philadelphia 76ers
BY foxsports • June 22, 2016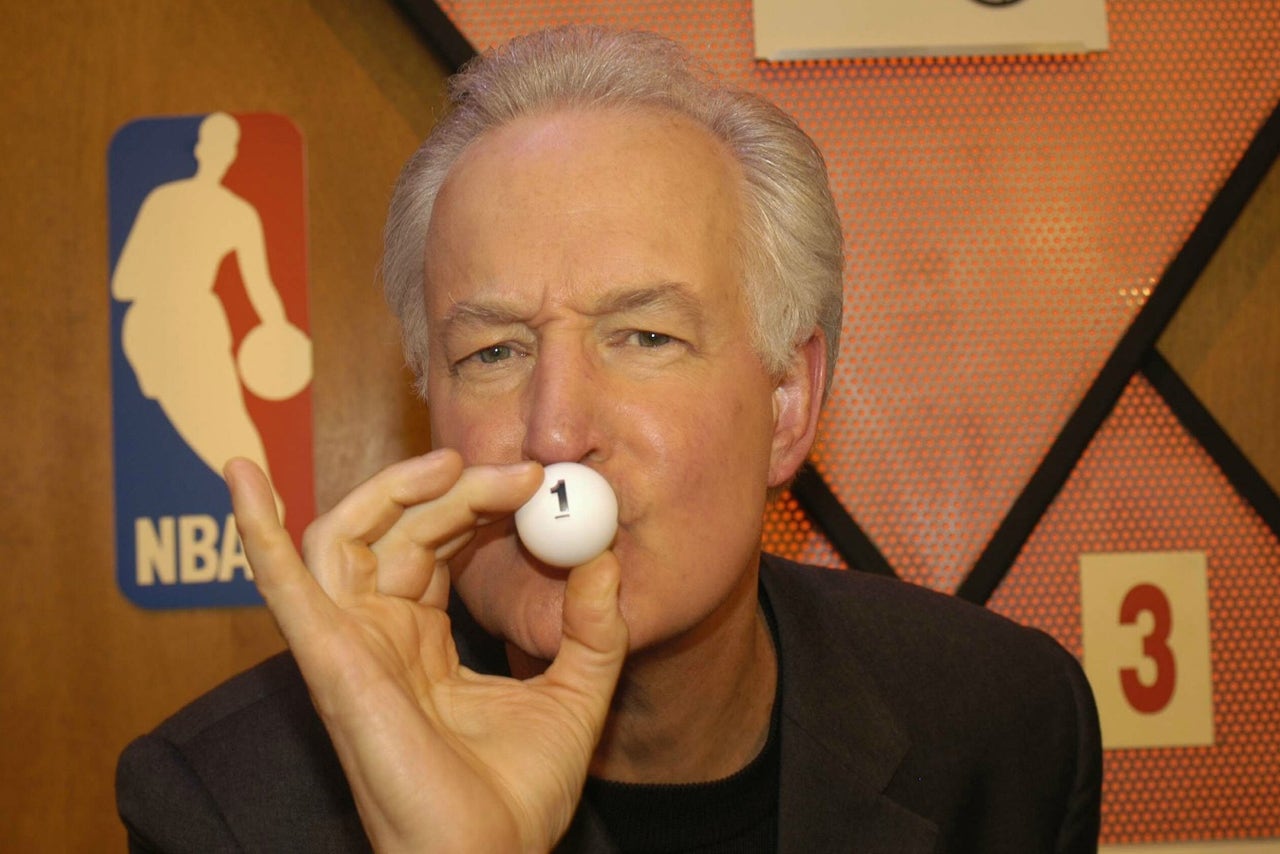 By all accounts, Philadelphia will use the first pick in Thursday's NBA Draft to take LSU star Ben Simmons, widely considered to be the best player in the field. But if 76ers history is any guide, Philly is no guarantee to use the pick wisely -- or use it at all.
Thirty years ago this month, the Sixers held the No. 1 pick in the draft for the second time in franchise history, and many who remember what they did with it still have not forgiven the team to this day.
In 1973, Philly had used the top pick to take Doug Collins, who later went on to coach the team, and later, in 1996, they selected Allen Iverson first overall. But unlike '73 and '96, when the club was coming off respective putrid seasons and needed a superstar to get itself back on track, the '86 pick held a different kind of value, considering the state of the team in that era.
At the time, Philadelphia was three years removed from an NBA title and had won at least 50 games nine of the previous 10 years, including a 54-28 effort during the 1985-86 season. In the second year of the draft lottery, the 76ers ended up with the No. 1 pick as a result of a trade several years earlier that sent Kobe Bryant's dad, Joe Bryant, to the Clippers.
The thought was that the selection could make the Sixers an immediate title contender once again, but there was one minor problem: There was no one on the board that Philadelphia particularly liked.
"It was a very confusing draft," former Sixers GM Pat Williams told FOX Sports in a recent phone interview. "It will go down in history as the drug draft, unfortunately, and every player seemingly was surrounded by issues or rumors. And as it turned out, the rumors all proved to be true, from Len Bias to Roy Tarpley to Chris Washburn to William Bedford -- and I know I've missed a few. So we struggled with what to do."
Not unlike this year, '86 was thought to be a two-man draft. There was Bias, of Maryland, and North Carolina big man Brad Daugherty and a steep drop-off after that. According to Williams, the Sixers had little interest in Bias, whom they didn't bring in for an interview (he died of a drug overdose two days after the draft). That left Daugherty as the only man standing, and frankly, they didn't love him either.
Said Williams, now the senior vice president of the Orlando Magic: "We didn't see him as a franchise-turner, and I think that turned out to be right."
As a result, the Philly front office began putting out feelers to see what kind of value they could get for their selection, and on the eve of the draft they found its answer. Less than 24 hours before they were to make the first pick, the Sixers traded it to Cleveland for Cavs forward Roy Hinson and $800,000 -- which was "an enormous sum of money," Williams noted, during that era.
The deal was a blockbuster in its own right, but the 76ers weren't done. That same night, they also traded future Hall of Famer Moses Malone to the Washington Bullets along with Terry Catledge, the 21st pick in the '86 draft and a 1988 first-rounder. In return, the team received a pair of established forwards in Jeff Ruland and Cliff Robinson.
"We felt quite good," said Williams, who had previously announced he'd be stepping down to join the front office of an expansion franchise that later became the Magic. "We felt that we had strengthened our team and had done good duty, and it was announced the next day to pretty strong media support. And then I left. I flew that next day to Orlando and we started our quest to rally the community and the NBA to put a team here."
Unfortunately for the Sixers, both moves turned out to be a disaster.
In his first year in Philadelphia, Hinson had his worst pro season since his rookie campaign, as his scoring and rebounding averages saw a measurable drop from his time in Cleveland. By the midway point of the 1987-88 season, the team was ready to cut ties and traded Hinson to the New Jersey Nets.
Daugherty, meanwhile, went on to become a five-time All-Star, although his career was cut short due to back injuries.
"In retrospect, we would have been better off keeping him," Williams admits of Daugherty. "We thought we were getting a really nice young player (in Hinson) who had proven he could play in the league. As it turns out, he was not what Philly had hoped for, but we certainly had high hopes for him. We thought we had gotten a very good player who had a bright future."
And while that was bad, the Malone deal worked out worse.
Though Catledge and Robinson turned out to be an even swap as the years played out, Malone for Ruland could not have been more of a disaster. Over the next four years, Malone played in 314 games for the Bullets and Atlanta Hawks and averaged 20.8 points and 11.1 rebounds in that span, earning an All-Star nod three times. Ruland, meanwhile appeared in five games for the Sixers in 1986 before foot injuries effectively ended his career.
Add to that the two first-rounders Philadelphia also included in the deal (one was used on NBA flameout Anthony Jones, and the other on Harvey Grant), and the Sixers, frankly, got fleeced. Still, it's not a move Williams finds himself second-guessing.
"Understand, Charles Barkley was coming into his own and it was going to be Charles' team," Williams said of the Malone deal. "Charles was a low-post player, by and large, and we thought that he and Moses would kind of contradict each other, so it would probably be wise to open things up and let Charles have full sway. Ruland was more of a high-post center, a passing center, so we felt that was going to be a good combination for us."
He also bristles at any implication that his pending departure for Orlando had any effect on the way the team handled the '86 draft.
"I was totally locked in to leave Philadelphia on a high note, and we had everybody involved," Williams said. "Our coach was Matt Guokas, assistant Jim Lynam, assistant GM John Nash, the veteran scout Jack McMahon, and a very much involved owner, Harold Katz. We were all gathered for many, many days talking and analyzing and seeing exactly what we could do. So there was no lack of focus. Everybody wanted to do the very best that we could to make it a productive draft day."
If there was one saving grace, it's that Philly did use its top remaining draft pick wisely, taking David Wingate 44th overall -- one of several second-rounders that year who went on to be productive, longtime NBA players. But still there are some who claim the failures of the '86 draft put the Sixers in a hole they're still struggling to climb out of to this day.
In fact, even at age 76, Williams says he still hears about it from Philly fans, who have seen their team play in one NBA Finals since the '86 deals (in 2001, led by the league MVP Iverson). But while Williams understands their frustration, he says he has no regrets.
"We had done the very best we could, we had analyzed very carefully and collectively, there was not a dissenting voice among all those basketball veterans I mentioned," Williams said. "So the feeling was that we'd done a good job, we'd been thorough, we'd made the right decisions and we'd helped the team.
"As it turns out, that was not the case, but I've learned in this business that you can't beat yourself up over decisions that are made, be it in the draft or trades or free agency," he continued. "You analyze, you make the very best choices you can at the time, and you can't get them back. So there's no need to look back and either applaud the good moves you made or second guess the moves that didn't work. You deal with it once, and you only get one shot."
You can follow Sam Gardner on Twitter or email him at samgardnerfox@gmail.com.
---
---