Stop LeBron's dunk? That's just nuts!
March 18, 2013

Via Larry Brown Sports:
LeBron James dunked on Jason Terry during the second quarter of the Miami Heat-Boston Celtics game Monday, and he was called for a technical foul for taunting. The dunk was so powerful it caused people to instantly recall DeAndre Jordan's posterization of Brandon Knight.
Terry stole a pass by the Heat, but Dwyane Wade stole the ball back after poking the ball loose from behind Terry. Wade passed the ball to Mario Chalmers, who dished to Norris Cole, who fed James with a lob. LeBron just destroyed Terry, who was trying to defend the dunk. He sent the Celtics guard to the floor and stared over him for a second, leading to the technical.
The power dunk by LeBron on Terry likely had a personal meaning; Terry said last week that he didn't find the Heat's winning streak very impressive. That was probably LeBron's way of telling the former Maverick to think twice.
James also had another reason to boast following the game — he helped the Heat overcome a 17-point deficit to beat the Celtics 105-103 and extend their winning streak to 23 games. James scored 13 of his 37 points in the final eight minutes of the game — including the tying and winning shots.
Jordan, who destroyed Knight on a dunk two Sundays ago, paid his respects to James with a tweet:
LeBron was told about Jordan's tweet and responded.
"If (Jordan) said touché, it must have been pretty good," James told reporters. "I saw Jason down there. I guess he didn't see me."
No surprise, both "Jason Terry" and "Brandon Knighted" were trending on Twitter following the dunk. And as has become customary on the Internet, Terry's Wikipedia page was edited to note him being on the wrong end of the dunk: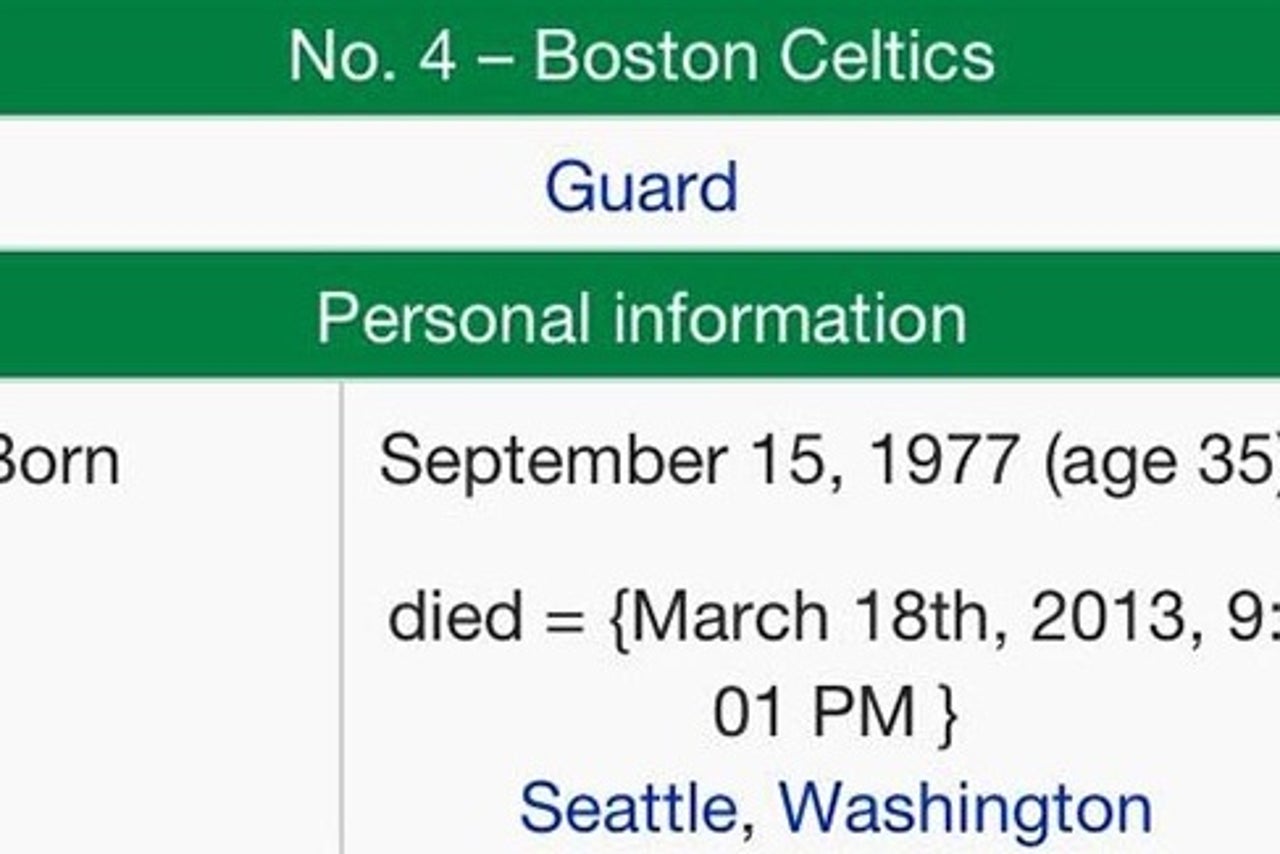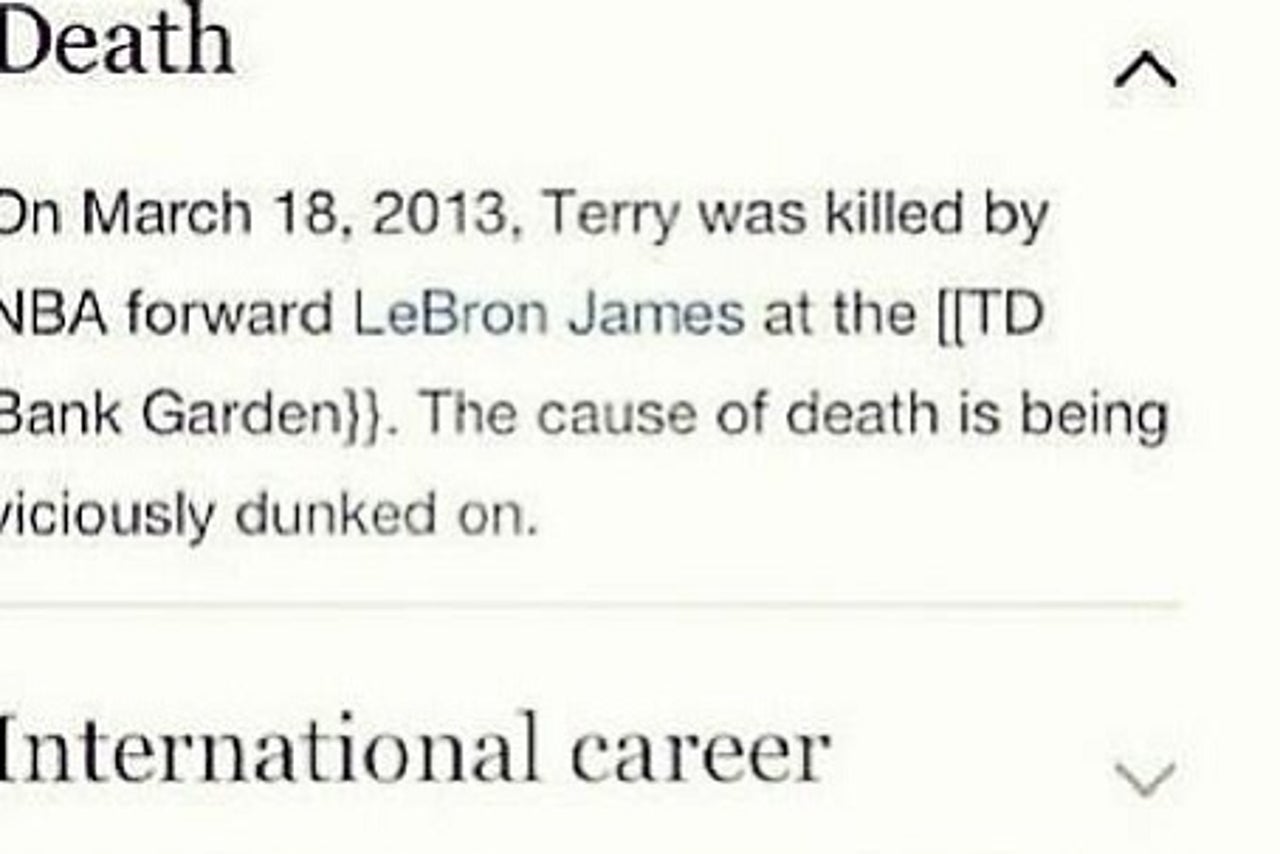 For more great sports coverage, check out Larry Brown Sports.
---
---