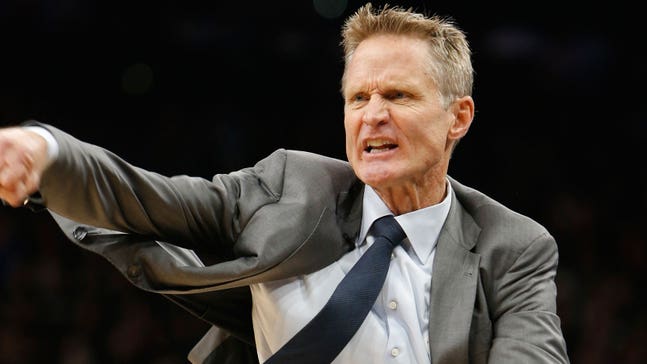 Steve Kerr channels Kirk Cousins during mid-game meltdown
Published
Mar. 20, 2016 7:19 a.m. ET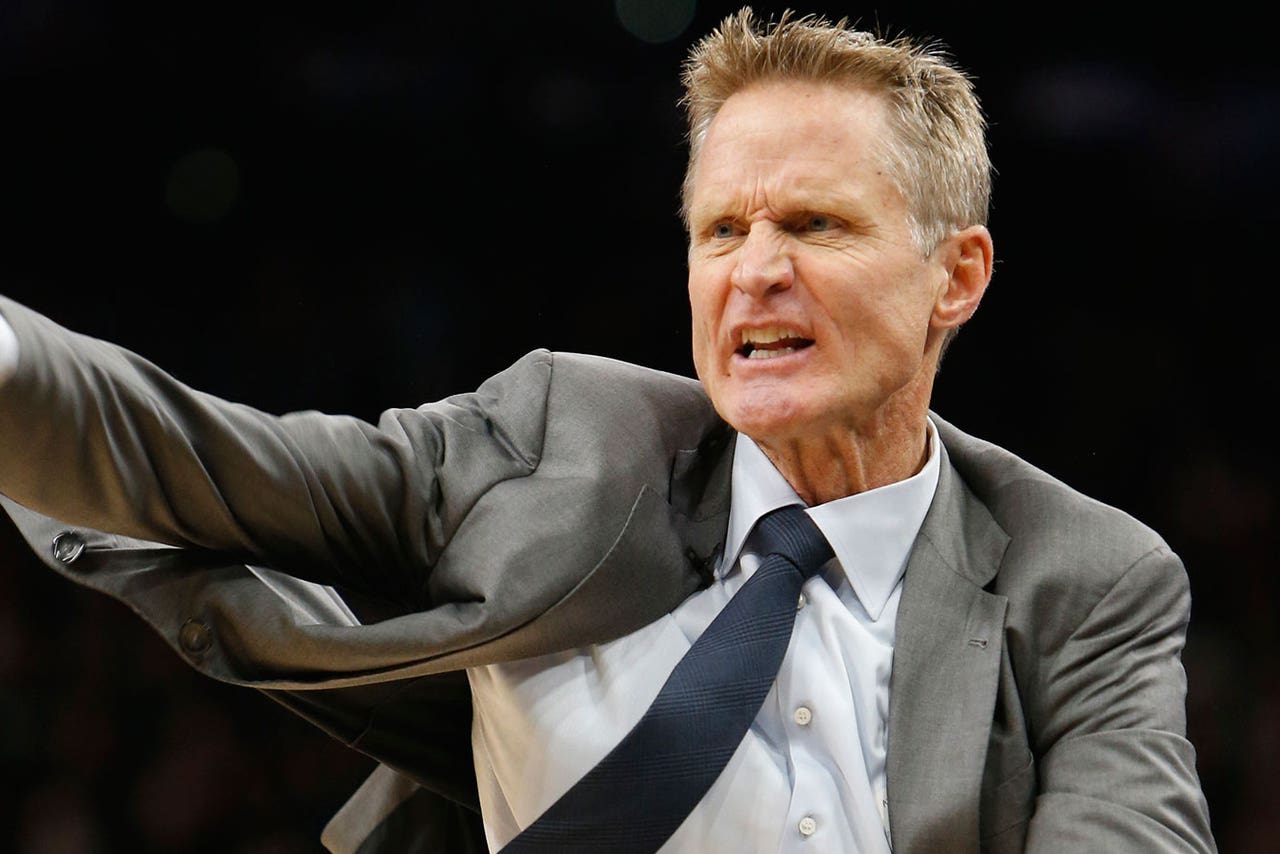 Steve Kerr was mad as hell.
Furious, even. He screamed at ref Danny Crawford over a non-call and punched the air, drawing a technical foul.
Warriors guard Leandro Barbosa tried to restrain his coach. Kerr seemed ready to go completely nuclear -- until he saw former teammate Tim Duncan giggling at him.
Then Kerr paused mid-rampage, grinned, pointed in the direction of Duncan and Spurs coach Gregg Popovich and said "You like that?" before turning back to the refs to give them another piece of his mind.
Kerr then settled down, smiled and patted Manu Ginobili, another former teammate, as he walked back to the bench. Show's over. Message delivered, hopefully.
Unfortunately for Kerr, while the Warriors got the message and competed hard, Steph Curry still couldn't throw a rock in the ocean in the 87-79 loss.
---
---