National Basketball Association
National Basketball Association
Spurs-Trail Blazers Preview
Published
Nov. 10, 2015 2:30 p.m. ET

Although LaMarcus Aldridge will go down as one of the great Portland Trail Blazers in history, his return to town could be acrimonious.
Aldridge will face his first NBA team for the first time Wednesday night when his San Antonio Spurs look to hand the Trail Blazers a third straight defeat.
The power forward spent the first nine seasons of his career with Portland. He's second on the franchise's all-time list in points (12,562), first in rebounds (5,434) and fourth in games (648).
Aldridge was generally a fan favorite with the Trail Blazers, though that may change after he signed a four-year contract worth $84.1 million with the Spurs this offseason as a free agent. The deal came one year after he vowed to local reporters he would sign an extension with Portland because he wanted to surpass Clyde Drexler as the club's all-time top scorer and play his entire career with one team.
Instead, a persuasive pitch by Spurs general manager R.C. Buford and coach Gregg Popovich convinced Dallas native Aldridge to return to his home state and help San Antonio chase its fifth title in 14 seasons.
The transition hasn't exactly been smooth, with Aldridge averaging 15.1 points after he averaged a career-high 23.4 last season for Portland.
His departure came in the same offseason the Trail Blazers (4-4) banked their future on Damian Lillard, who signed a five-year contract worth more than $120 million. Lillard is among the league's leaders with a 27.5 scoring average, though he has found it difficult shouldering the scoring load without Aldridge.
Lillard has totaled 56 points and 18 assists in consecutive defeats entering this contest.
''I am not frustrated,'' Lillard said. ''As a competitor, after you lose a game, you sit there and you think about everything you could have done better as a team. You aren't happy with it. But I'm happy with where we are as a team.''
The Blazers have one of the league's top offenses, averaging 103.8 points and shooting 46.7 percent.
San Antonio (5-2) is shooting 48.8 percent after connecting at 52.9 percent in Monday's 106-88 victory at Sacramento. Kawhi Leonard, who has made 20 of his last 29 shots, scored a team-high 24 points.
The Spurs showcased their depth by outscoring the Kings 34-19 in a fourth quarter in which Tim Duncan and Tony Parker did not play. Their bench scored 24 points in that period, with former Blazers guard Patty Mills compiling seven points, six assists and four steals.
''I understand you can't live and die off your shot, so if my shot is not falling I have to do other things,'' said Mills, who missed 6 of 7 shots through three quarters. ''I'm trying to become more of an all-around player.''
The Spurs' reserves average 36.4 points compared to 23.8 per game from the Blazers' backups.
San Antonio has dropped 11 of its last 13 regular-season visits to Portland, including eight of nine in which Duncan has played. The veteran has missed four of the Spurs' last eight games at the Moda Center.
Portland may have an extra big man to throw at San Antonio's frontcourt since rookie Cliff Alexander could make his debut after being out with a knee injury.
---
---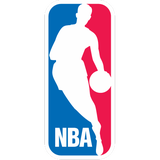 Get more from National Basketball Association
Follow your favorites to get information about games, news and more
---