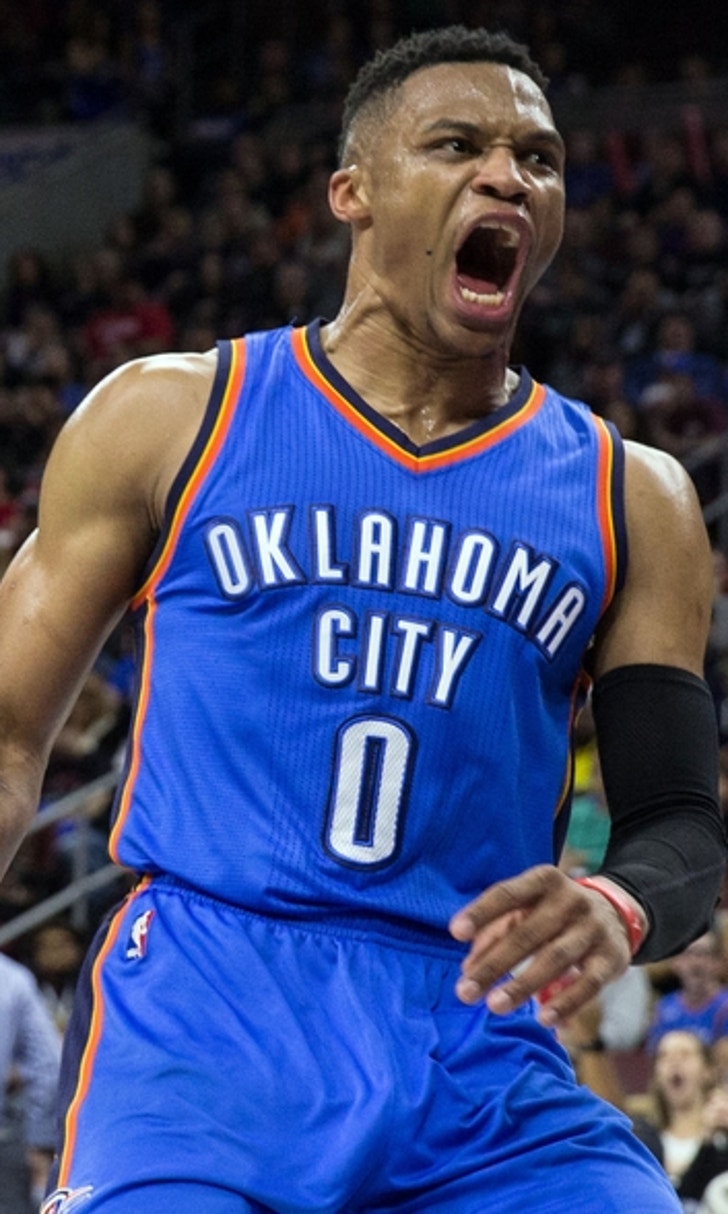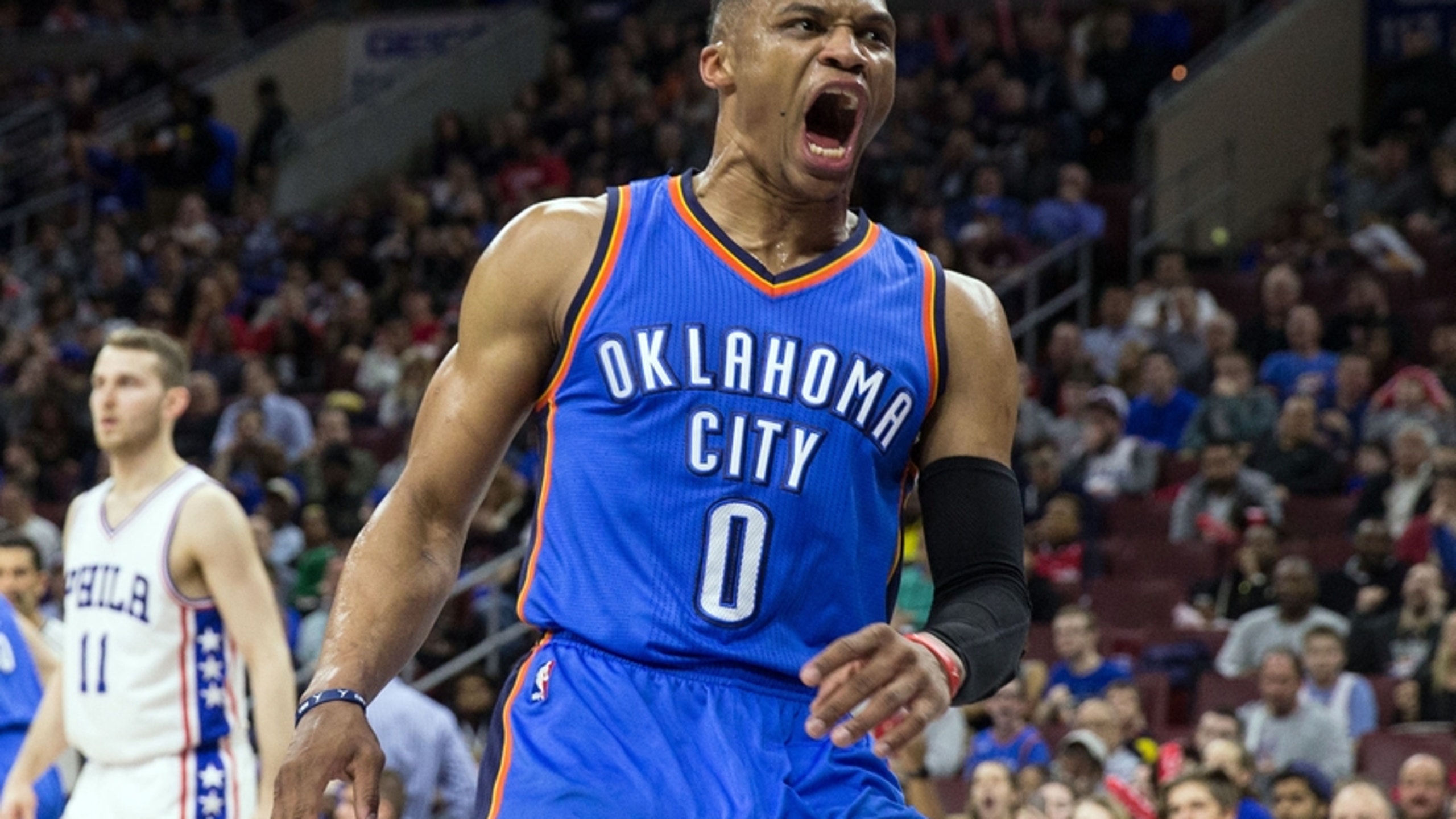 Shocking Similarities between 2016-17 Thunder and 1988-89 Bulls
BY Fansided and Eric Snyder/FanSided via Thunderous Intentions • December 15, 2016
Mandatory Credit: Steve Dykes-USA TODAY Sports
Billy Donovan and the OKC Thunder are forced to rely on a star player in much the same way as Doug Collins did in the 1988-89 Chicago Bulls season.  But, the similarities between the clubs don't end there.

Collins was fired after the end of that season and replaced by a certain 'Zen Master'. Which begs the question does this offseason hold the same destiny for Billy Donovan?
Who is Doug Collins?
The history of the legendary Doug Collins could provide Thunder fans with insight into the future in Oklahoma City.  Collins played College Basketball at Illinois State before playing for Team USA and eight years for the Philadelphia 76ers.
Mandatory Credit: David Banks-USA TODAY Sports
In four of his eight years in Philly, Collins was an All-Star.  Prior to coming to the NBA as a Coach, Collins spent time as an Assistant Coach for two years with Arizona State and a Basketball analyst for CBS.
Known for his fiery personality and Basketball IQ, the Bulls brought Collins in to guide a young star named Michael Jordan.  Collins lasted three years with the Bulls before being replaced by one of his assistants: Phil Jackson.
In his time as Chicago Bulls coach, Collins had young and inexperienced versions of both Michael Jordan and Scottie Pippen.  Many thought Collins relied on Jordan too much while he overlooked such players as Bill Cartwright and Craig Hodges.  Even so, the Bulls won 50 games in his second season only to lose to the Pistons in the Conference Semifinals.
In the third and final year of his tenure in Chicago, Collins Bulls won 47 games and made it to the Conference Finals.  Consequently, Collins continued to rely heavily on Jordan and the Bulls once again lost to the Pistons.  In July of the offseason, the Bulls decided to move on from Collins despite the improvement of the team.
Sep 30, 2016; Chaska, MN, USA; Michael Jordan on the first hole in the afternoon four-ball matches during the 41st Ryder Cup at Hazeltine National Golf Club. Mandatory Credit: Rob Schumacher-USA TODAY Sports
The Coach – Star Relationship:
Why is an OKC Thunder site talking about Doug Collins and Michael Jordan?
Remove the names and ponder this: What team had an unproven supporting cast, heavily relied on one superstar, and had an inexperienced NBA coach?
In many ways, the preceding description could describe both the 88-89 Bulls and the 16-17 Thunder.
Mandatory Credit: Michael Madrid-USA TODAY Sports
Again, consider this fact:
In his final season with the Bulls, Collins basically rode Air Jordan like a rented mule.  He played Jordan an incredible amount of minutes and MJ nearly averaged a triple-double (producing 32.5 points, 8 assists, 8 rebounds). Sound familiar?
Collins wasn't new to the NBA game and saw his only ticket to winning basketball was playing his best player every minute he could.
As a result, management, fans and players complained vigorously all while Collins was padding his record, racking up wins.
There are no shortage of stories and urban myths about how difficult it was to get along with Michael Jordan.  Hence, Doug Collins became the man the Bulls relied on to guide Jordan and his very young team to NBA glory.
In the Bulls 1988-89 season, Jordan was played an average of 40 minutes per game.  In other words, Jordan was rested for only two minutes per quarter on a team with a young Scottie Pippen and Horace Grant.  Furthermore, Will Perdue was one of four rookies on the Bulls and a smaller Craig Hodges was the backup to Jordan.
The Bulls were both vulnerable and young in an NBA that was very physical and favored hardened veterans.  Rumors swirled about the relationship between Collins and Jordan while Phil Jackson sat on the bench as the top assistant Coach.
Why is an OKC Thunder site talking about Doug Collins and Michael Jordan? Remove the names and ponder this: What team had an unproven supporting cast, heavily relied on one superstar, and had an inexperience NBA coach?
Next: Donovan use of Westbrook eerily similar to Collins use of MJ
Mandatory Credit: Robert Hanashiro-USA TODAY Sports
Collins over utilization of Michael Jordan
In the 1988-89 season, Michael Jordan averaged 32 points, 8 assists and 8 rebounds per game.  What makes these numbers more incredible are his teammates, or the lack thereof.  Scottie Pippen was the Bulls second leading scorer at a mere 14 points per game.  Furthermore, Jordan was the
Mandatory Credit: Mark J. Rebilas-USA TODAY Sports
Bulls second leading rebounder behind only Horace Grant and on a team with six players 6'10 or taller.
In that same year, Jordan was used as both a shooting guard and point guard and led the team in assists (8 per game).  Starting point guard John Paxson averaged just over four assists per game.  Jordan was truly a jack of all trades and played over 40 minutes per game.
Fans and Bulls management whispered and screamed about the overuse of MJ on a young and talented team.
The 'Zen Master' takes over:
Chicago Bulls management ascertained that three years of riding Air Jordan would lead to a sudden and devastating crash.  Removing the isolation heavy strategist Doug Collins for the ball-movement magician Phil Jackson brought Championships to the Windy City.  Jackson nurtured Pippen and brought out the best in veterans like Bill Cartwright and John Paxson.
Want your voice heard? Join the Thunderous Intentions team!
Arguably the most important conversation Jackson ever had with MJ centered on him getting the notoriously proud Jordan to work within a system and trust his teammates. Helping him deliver the message was the book 'Jordan Rules' written by Sam Smith.
"That was probably a part of the dynamic," said Jackson. "There were a lot of things that contributed to that. I think one of them was Michael playing in a system in which he had to form-fit himself into a group. He had to start trusting his teammates, which came from the appreciation of their individual skills and abilities. Finally, some of the shine came off the idolatry and the unbelievable press Michael got his first four or five years of his career where he could do everything from sew to cook."
Oft referred to in numerous articles since, many felt the combination of the book and Jackson's team concept led to the 5 titles that followed it's publishing.
Jordan was truly a jack of all trades and played over 40 minutes per game. Fans and Bulls management whispered and screamed about the overuse of MJ on a young and talented team.
Next: Westbrook the modern day version of a one man show
Mandatory Credit: Steve Dykes-USA TODAY Sports
This year's Thunder team has an uphill climb to make it past the First Round of the Western Conference Playoffs.  Can Billy Donovan ride Westbrook to the Conference Finals just as Doug Collins did with Michael Jordan?
How Far Can a One-Man Show Go?
Removing the weight off of Jordan allowed the Bulls to fly even higher and soar ever farther into Basketball immortality.  Jackson coached the Bulls to the Conference Finals only to lose to the Pistons again.
Yet, seeds of teamwork were sewn as Jordan saw the weight of the world slowly receding from his shoulders.  The incorporation of ball movement and a true team identity allowed MJ to trust his teammates with good reason as Championships became a way of life.
Perhaps the greatest difference between a young MJ and Westbrook are that Russell has already shown he'll acquiesce to his teammates, with or without another star or super star to play beside. The issue this season is finding someone other than Oladipo who can help when Westbrook rests.
Jordan himself calls Westbrook the closest thing to him:
Perhaps the greatest irony is Jordan himself who has been reticent to name anyone as his modern day version. Despite the fact many point to the fact Westbrook is part of the Jordan brand, MJ doesn't dole out this type of praise on a frequent basis.
"Thirty years ago, that's me," Jordan said in an interview for the release of the Jordan XXXI. "The attitude, trying to prove myself, showing so much passion for the game of basketball. You see it in his play. You can tell he loves the game, he plays with energy and flair." –  Jordan
Nor is it commonplace for MJ to speak out publicly or show up at events to support other players which is exactly what he did recently when he inducted Westbrook to the Oklahoma City Hall of fame.
Dec 14, 2016; Salt Lake City, UT, USA; Oklahoma City Thunder guard Russell Westbrook (0) warms up prior to the game against the Utah Jazz at Vivint Smart Home Arena. Mandatory Credit: Russ Isabella-USA TODAY Sports
Can Donovan emulate Jackson instead of Collins?
It's still too early to know if Billy Donovan is the right coach to lead the new-look OKC Thunder to a Championship.  Donovan continues to heavily rely on Westbrook and shakes in fear every time he rests him.
In fairness a look at the Thunder's production when Westbrook sits may warrant his trepidation.  And, clearly, Pippen isn't playing alongside Westbrook, John Paxson isn't shooting 3's and as good as Steven Adams has been he's yet to gain the experience of a Bill Cartwright.
While Russ will gladly take the comparisons to Jordan, Billy the Kid does not want to become Coach Collins.  Doug Collins was only 37 at the time he coached Jordan but Billy D is 51 with much more overall coaching experience.
Donovan is doing what he has to do to keep the Thunder competitive and for the moment his only option is Mr. Triple Double. While Donovan deserves at least another season to shape this group of players into a team he must beware of becoming Doug Collins.
More from Thunderous Intentions
Moving Forward this season for Thunder:
In the interim Thunder fans sit back enjoying the Westbrook show as he separates himself from his MVP competitors en route to what could be a season highlighted by a triple-double average and crowned by an MVP award.
That said, after the last two games perhaps the typically patient Sam Presti will pull the trigger a little sooner in an effort to bolster the roster. Adding a ball handler who can create for themselves and others, tops the list of needs.
Until then, Donovan, Westbrook and his teammates will carry on in their efforts to be the best they can be.
Besides, if I told you preseason this iteration of the Thunder would emulate those 98-99 Bulls (who reached the WC Finals with a shot at the NBA Finals), I'm sure you would agree – that's a chance I'd like to have!
---
---