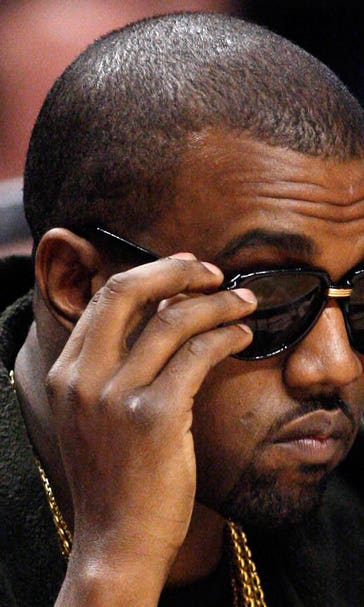 Roundtable: Which NBA player should challenge Kanye West for presidency in 2020?
BY foxsports • September 3, 2015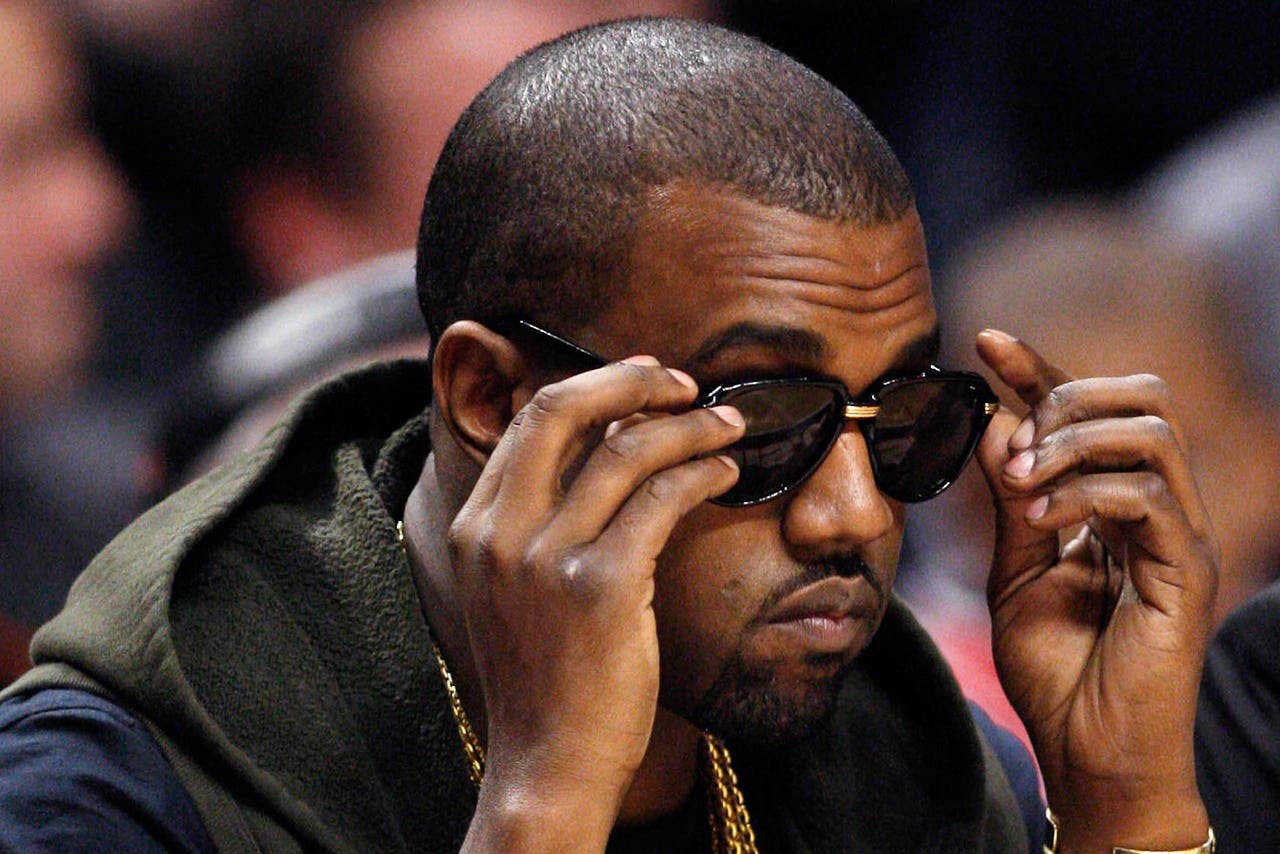 Our staff of NBA correspondents -- Jovan Buha, D.J. Foster, Fred Katz, Andrew Lynch, Michael Pina and Brett Pollakoff -- answer seven questions regarding current NBA topics.
1. Which NBA player would you like to see challenge Kanye West for presidency in 2020?
Jovan Buha: Russell Westbrook. Seriously? Is there even a debate? Westbrook is the perfect presidential candidate: He's unafraid to speak his mind, he doesn't like the media and he already has a pair of great campaign slogans -- "Why not?" and "Don't hate on the brodie." If you thought this was insane, imagine his acceptance speech. Let Russ be Russ.
D.J. Foster: Stephen Curry! We're already attached to his wife and daughter, he has no big scandal to his name, and he's the "everyman" needed to take down Kanye. Klay Thompson can be his VP (Splash Brothers in 2020!), Draymond Green can be Secretary of Defense, and Arne Duncan can just stick around, I guess.
Fred Katz: I'm cheating on this one, and you can't stop me, because you've unknowingly broached my biggest fantasy: Gregg Popovich, 2020. He'll be retired by then with plenty of free time. If you think Trump getting into it with reporters is entertaining, wait until you see Pop's condescendingly brief answers to how he can improve the healthcare system.
Andrew Lynch: If we're going with current players, give me candidate Tim Duncan. You wouldn't even have to waive the constitutional age limit. And if we're super lucky, we'd get a Duncan/Pop ticket, and the sarcasm during debates and campaign stops would be off the charts. For America!
But if I can choose any player all-time, this is a no-brainer. Ball Don't Lie when it comes to the American Dream. Rasheed Wallace 2020. Let's get this done, America.
2. Is Tristan Thompson worth the max under the rising cap and, more importantly, should the Cavs pay it to him?
Katz: The Cavs don't necessarily need to re-sign Thompson as much as popular belief may say. Thompson is still a sixth man, a good one, but a sixth man at that, and his inability to step away from the rim is suboptimal anywhere, let alone on a team that thrives off LeBron James and Kyrie Irving penetration. Keep him in with Timofey Mozgov or Anderson Varejao and the lane clogs. Throw him on the floor with Kevin Love, and there's a pretty good chance your defense is going to suffer. The Cavs can live without Thompson if he takes the qualifying offer this season and walks in 2016 with the roster as constituted, and that's without even getting into James' need to play more 4 as he ages.
Lynch: No and no. The Cavs can win championships with Thompson on the roster at the current max salary. But all the rising cap space in the world doesn't make up for the fact that financial flexibility is one of the most important tools for an NBA front office. Giving Thompson the max and not worrying about the possibility of losing LeBron again is the easy path. But is he really going to leave once more? And should the tiny chance that he might really be used to keep the fire to Cleveland's feet for players who  don't move the needle on titles? Thompson's a very good player. He can play up to a max deal potentially. But there's practically zero room to get extra value out of him if he's earning the max.
Michael Pina: In a vacuum, Thompson is so clearly not worth a maximum contract. But within the context of keeping a smile on LeBron James' face, giving him one this summer --€" with a rising cap over the next two years --€" is acceptable. But no team will give Thompson a max deal next summer if he plays for the qualifying offer this season, as he and his agent have threatened to do.
Brett Pollakoff: The Cavaliers should absolutely pay Thompson the max that he's asking, for a variety of reasons. The problem is, the luxury tax implications are staggering if they do it this season, which is why there's been a holdup where contract talks are concerned. Cleveland would prefer that Thompson plays for the qualifying offer this season, and then signs for an even larger max deal the following season once the cap spikes in excess of 30 percent. The team would owe more money to Thompson, but far less overall thanks to what would be a dramatically reduced luxury tax bill the following year.
Thompson's agent isn't interested in going that route, however, so it remains to be seen exactly how the compromise will ultimately be reached. But make no mistake -- the team needs to max out its younger players who have the potential to be a star, and as we saw late into the postseason and into the Finals, Thompson is certainly that.
3. Should D'Angelo Russell be careful about how he characterizes his fan base?
Buha: Yes. Lakers fans are a loyal bunch when you're on their squad, but that has generally come with championships and parades in June. When they're losing, as they've done the last few years, they turn on a non-Kobe scapegoat. Jim Buss. Dwight Howard. Mike D'Antoni. The list goes on. If Russell mouths off and doesn't produce as well as expected -- and the Lakers continue to lose -- he could be next in line.
Lynch: Only if he's lacking in self-confidence. They're Lakers fans. If the team is winning or entertaining, they're going to keep showing up, because Lakers games are the place to be. And right now, Russell is one of their best shots at getting back to the playoffs. His recent comments are only a problem if he fails to live up to expectations and the fans turn on him.
Pollakoff: A little bit. Lakers fans are loyal to those on their team to a fault, but if a player isn't producing and is mouthing off to the point where it comes across as being disrespectful, then the leash will be shorter if he isn't meeting expectations. Russell has all kinds of confidence, which should help make his transition to the speed of the NBA game a quick one. But he'll need to learn exactly what he's dealing with in terms of the fan base in Los Angeles just as quickly in order endear himself successfully.
4. Who is one player to watch during the international tournament this month?
Buha: Tony Parker in EuroBasket. Parker sneakily declined last season because of age and injuries -- even more so in the playoffs, when he battled ankle and thigh injuries -- and it'll be interesting to see if this is a permanent trend or if he can bounce back. The first step: Playing well for France and getting them deep in the tournament.
Foster: Dirk Nowitzki in EuroBasket. Look, we may have precious time left watching Nowitzki hit impossible one-footed fadeaways, so we should enjoy every second of this basketball unicorn suiting up for Germany.
Katz: Luis Scola in FIBA Americas. It's always fun to watch someone dominate, and that's exactly what Scola has done through two games, dropping 57 points and grabbing 27 boards in a couple of contests. Obviously, we know what the 35-year-old Scola is at this point in his career. We're not learning anything new, but sometimes, like with Gorgui Dieng in AfroBasket this year or Kenneth Faried in the FIBA World Cup last summer, seeing an untraditional name wreck everyone else can be even more entertaining.
5. How does Kyrie Irving reportedly being out until January affect the Cavaliers during the regular season (if at all)?
Foster: It's a problem, if only because LeBron won't be able to coast and delegate nearly as much as you'd like. The Cavs will stay afloat based on pure talent, but the mandate of having to run more offense through Kevin Love could ultimately do everyone in Cleveland some good.
Lynch: It's a huge problem, even though it likely won't make much of an impact in the standings during the regular season. LeBron James can do a lot by himself, but trying to carry the Cavs to a top-two seed by himself for almost half the season is going to put way too much of a strain on him -- fatigue that will be a factor in the playoffs. And who's to say that Irving will return to form quickly once he's back on the court?
Pina: Cleveland shouldn't have any trouble dominating the Eastern Conference, regardless of Kyrie Irving's health. But if he misses the season's first two months it may impact who has home-court advantage in the Finals. That's neither good nor very significant. On a positive note, his absence should give Kevin Love a more active and comfortable role in Cleveland's offense.
Pollakoff: The Cavaliers are smart to take the long-term approach where Irving is concerned, as rushing him back to rack up regular-season victories wouldn't make much sense. This is a team that's expected play into June, and needs to have its full complement of players available late in the playoffs in order to have a chance of competing for a title. Cleveland came within two victories of winning a championship last season, remember, with Irving and Kevin Love both unavailable due to injury. All the team needs is for Irving to be in the lineup the last half of the regular season to begin to build some chemistry and momentum heading into the playoffs.
Sixty-plus wins may not be in the cards if Irving misses significant time, but a top-two seed in the East is almost guaranteed if the rest of the roster can remain relatively injury-free.
6. Who are the best available free agents?
Lynch: Tristan Thompson is the easy answer, and Carlos Boozer is also still a human being without an NBA team. But consider Luc Mbah a Moute. He's a versatile player who can fill a lot of different holes off the bench for a team, and he's known around the league as a good teammate and leader who's willing to work with the young guys. In September, can you ask for anything more from a free agent?
Pina: Besides Tristan Thompson, the free agency field is bone dry of relevant basketball players. Several familiar names -- €"Carlos Boozer, Ben Gordon and Norris Cole just to name a few -- €"are stuck in a sad game of musical chairs, clawing for the last few roster spots still available. But for the sheer sake of pure entertainment, someone, anyone, please sign Reggie Evans and let him live as a hilarious bench ornament. The NBA isn't the same without him.
7. Should the Bulls feel comfortable heading into next year with the same roster after a quiet offseason?
Katz: Comfortable? Sure. Excited? Maybe not so much. You have to imagine Cleveland is going to improve heading into its second year of LeBron Era II. Miami got far better. The Bulls, meanwhile, stood pay, though they did bring in Fred Hoiberg to captain the ship. If they get an infusion of new-coach energy, maybe they can make a jump from an underwhelming 2014-15, but many of the problems that plagued them last year still remain on the 2015 roster.
Pollakoff: When I posed this very question to Jimmy Butler earlier this summer, his exact words were "I like our chances," and I would be hard-pressed to disagree. Only the Cavaliers in the East can be considered as good or better than this Bulls team, and with a new head coach in Fred Hoiberg who's expected to be less demanding of his players and allow them to operate more freely offensively, a healthy Bulls team with guys like Butler, Derrick Rose, Pau Gasol and Joakim Noah in the fold should be every bit as formidable as the league's elite next season.
---
---