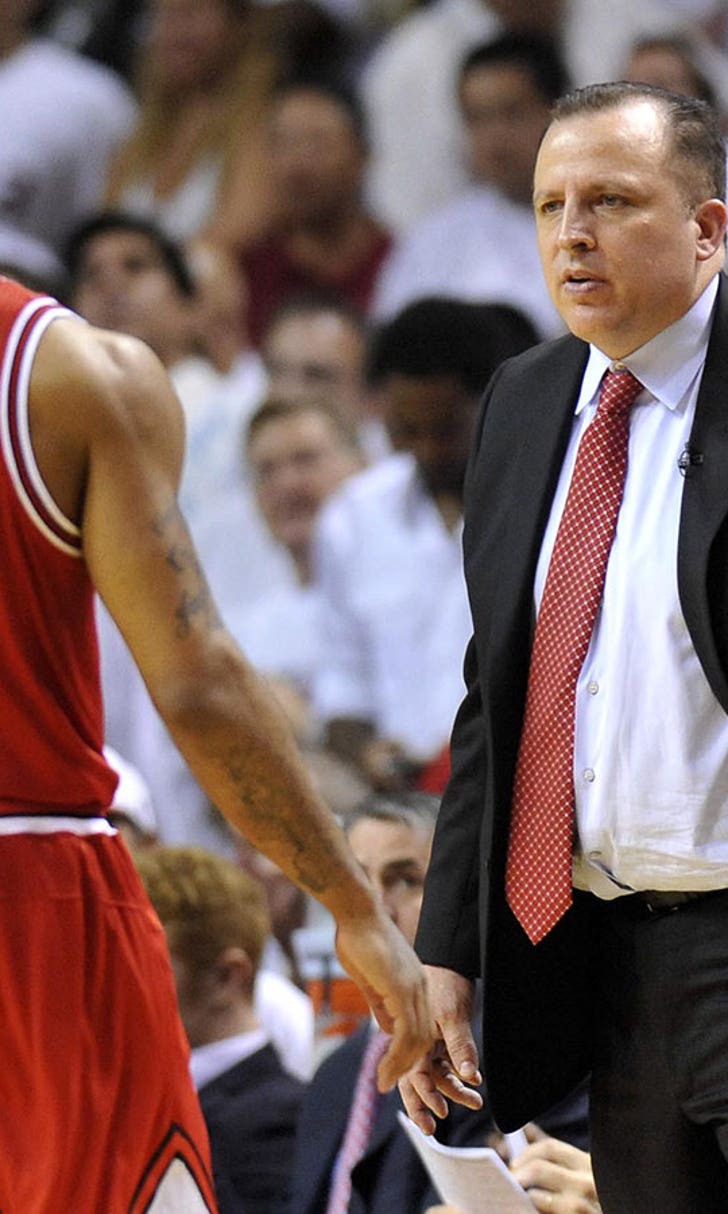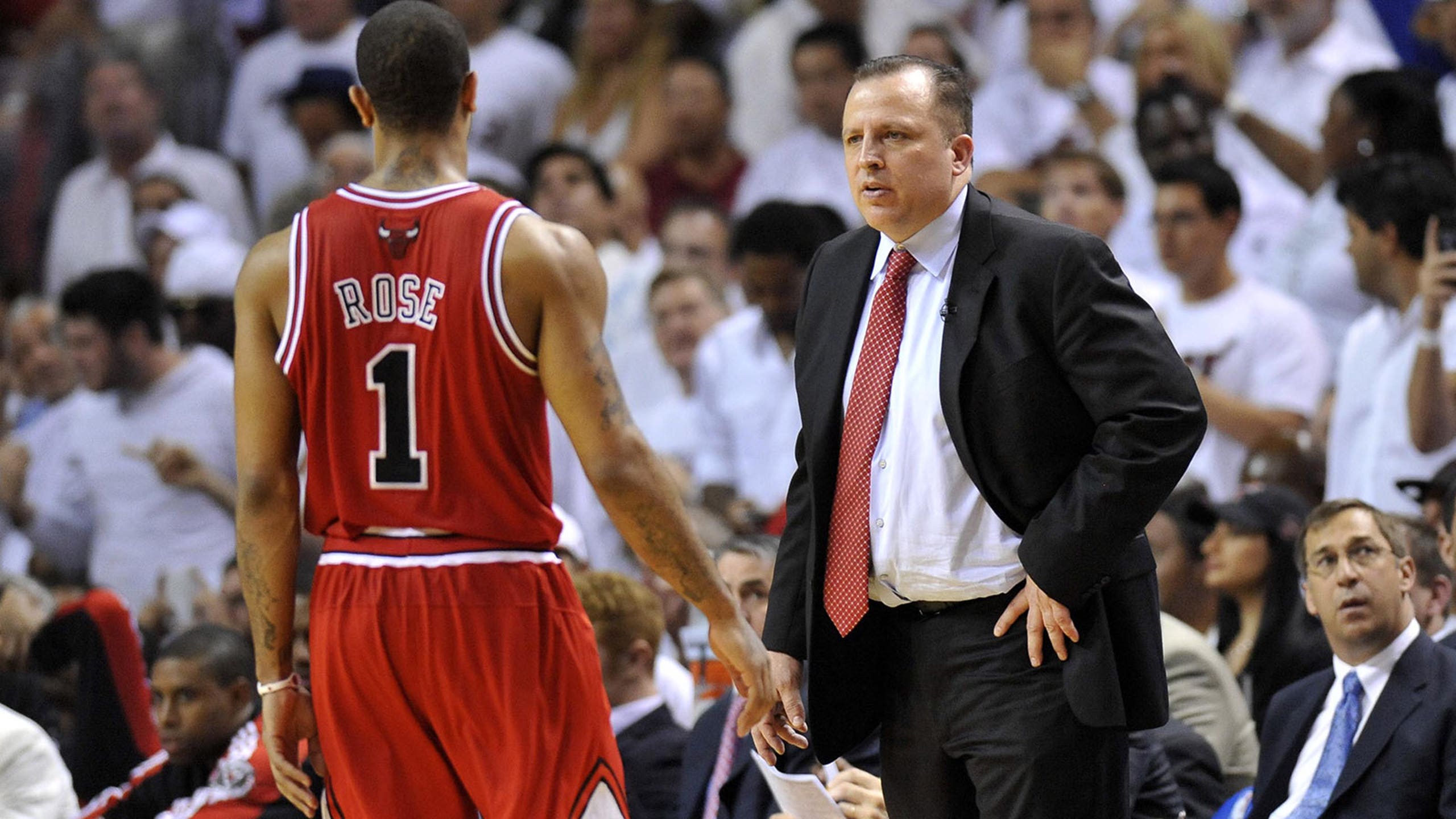 Rose hasn't spoken with Tom Thibodeau at any point this season
BY Brett Pollakoff • January 12, 2016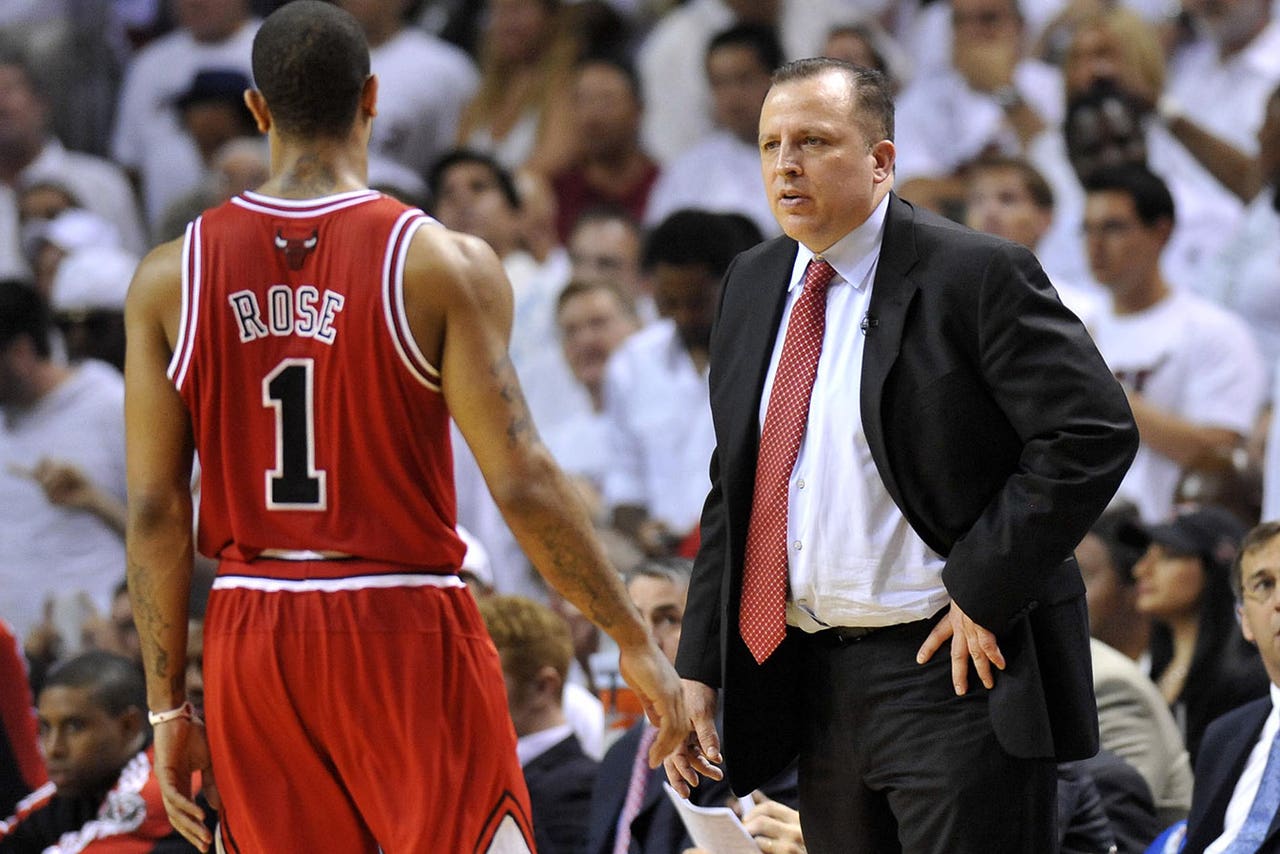 Tom Thibodeau was head coach of the Chicago Bulls for the last five seasons, but due to a combination of clashes with the front office and a demanding style that can wear on players, the team made a change and brought in Fred Hoiberg as a replacement during the offseason.
Derrick Rose was on the roster for all five years that Thibodeau was in charge, but in an interview with ESPN's Nick Friedell, Rose said that he hasn't had any communication at all with his former head coach.
What do you miss most about Tom Thibodeau?

Rose: To tell you the truth, I haven't thought about Thibs since last year. A great coach, I had a real good relationship with him, but right now I can't be in between going back and forth thinking about coaches. I'm just thinking about Fred and the team right now.

So you haven't talked to him at all?

Rose: I haven't talked to him, seen him, thought about him. I've just been focused -- to tell you the truth, I've just been focusing on this year.
This can be interpreted a couple of different ways. Rose could be fully focused on moving forward as he stated, or there could be little desire from either party to attempt to stay in touch.
If the latter was true, it wouldn't be a great reflection on Thibodeau and the lack of a relationship he was able to build with the man who was, at the time, his star player. 
But what's more likely is that Rose is simply all-in on the current NBA season, and Thibodeau -- who is part of the coaching staff for USA Basketball and will likely have a chance to work with Rose at this summer's Olympics -- is simply giving his former player the appropriate amount of space.
---
---