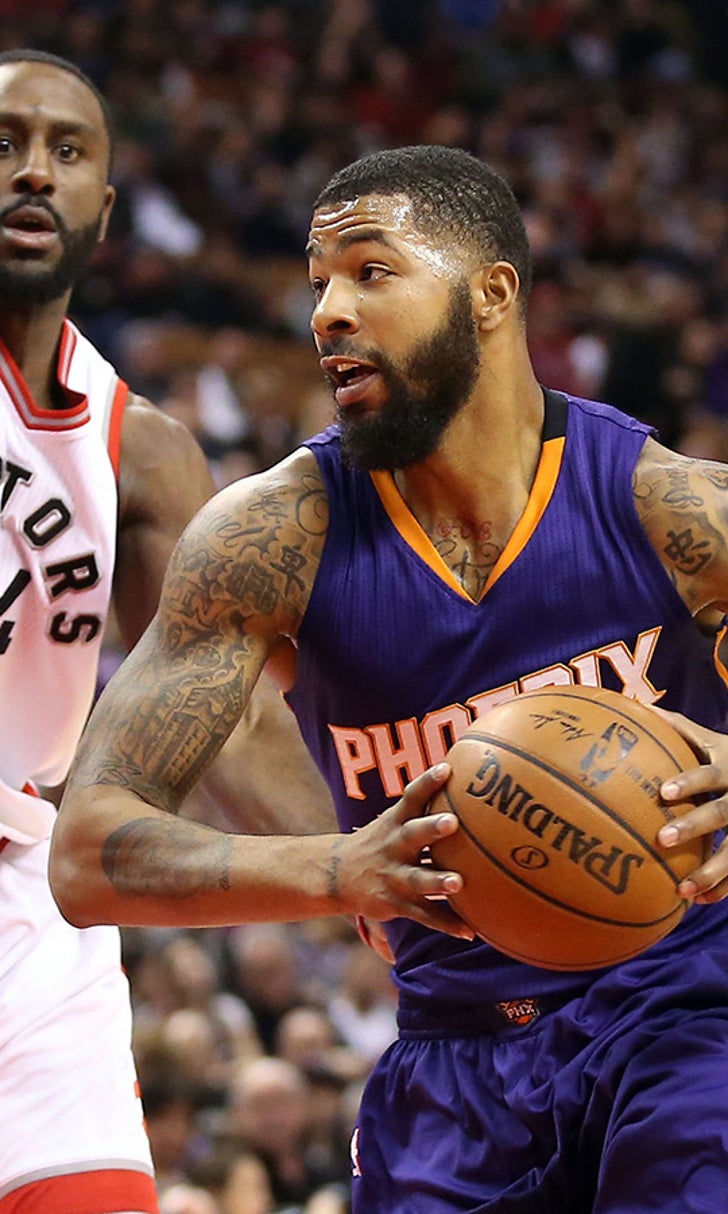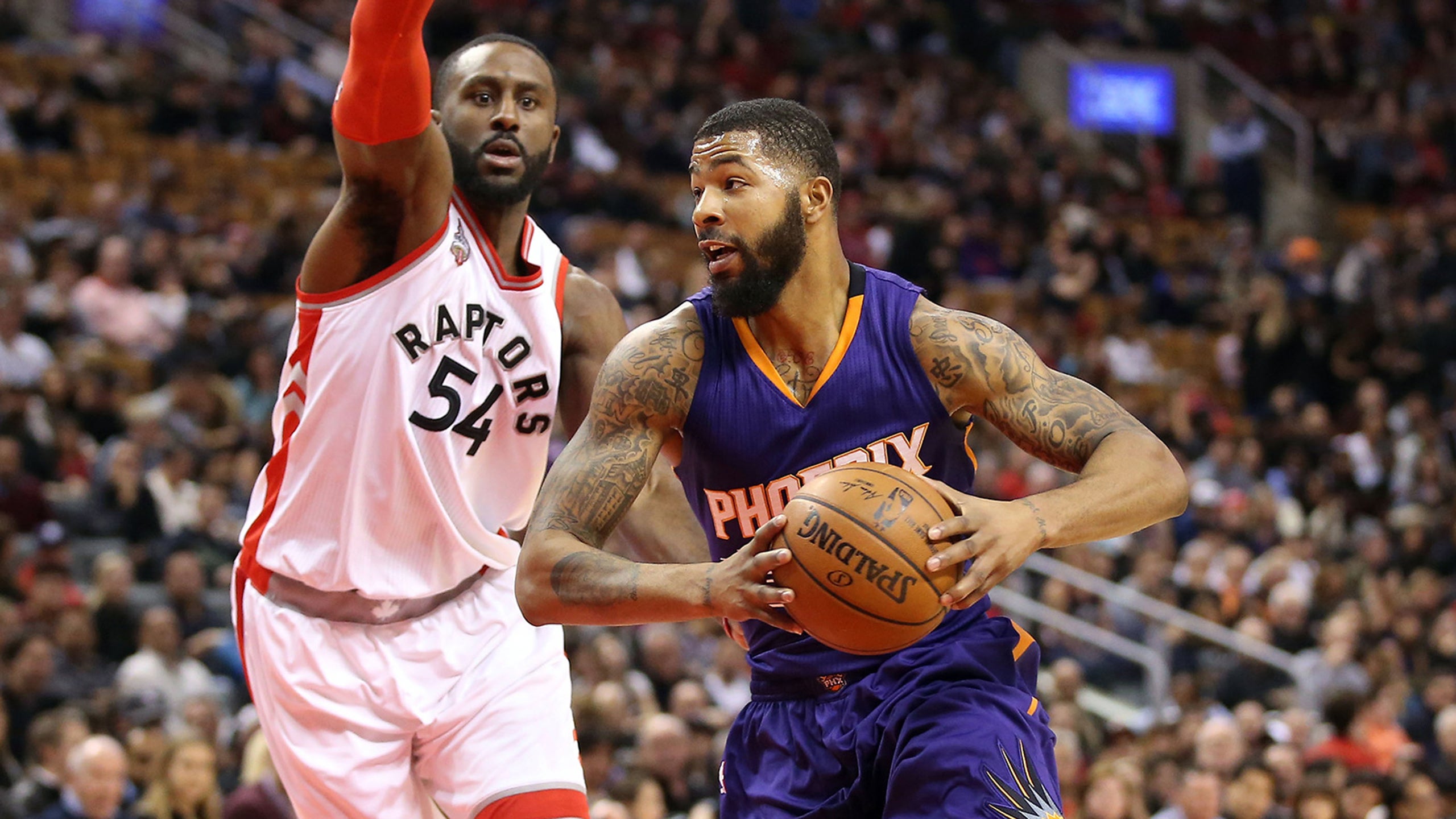 Report: Raptors target Suns' Morris; Phoenix a 'lock' to make trade
BY foxsports • February 3, 2016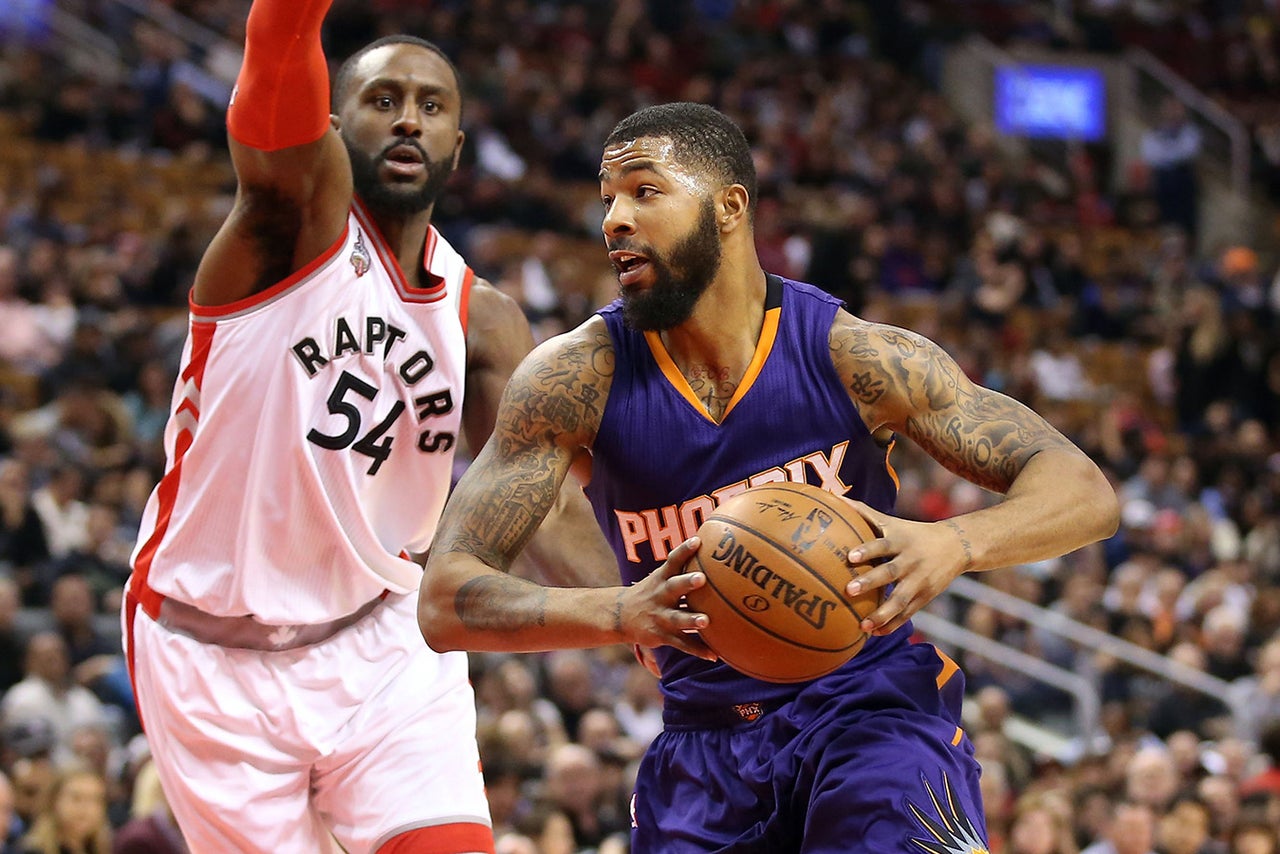 Markieff Morris and the Phoenix Suns have had a rocky relationship ever since the organization shipped the 26-year-old's twin brother, Marcus, out of town. With their season in serious turmoil and the trade deadline right around the corner, it's only a matter of time before both parties part ways.
Here's some good news, Phoenix! The Toronto Raptors may have interest in taking Morris—and/or Suns wing P.J. Tucker—off your hands!
The Raptors can really use a power forward who scores in a variety of ways, draws double teams and rebounds the ball. And the defensive pressure and three-point shooting Tucker can still provide (in limited minutes) would be extremely valuable for a team that might need to replace the injured DeMarre Carroll. 
From Phoenix's perspective, they can either do nothing and wind up with a top-5 lottery pick. Or they can do its best to extract valuable assets from productive veterans—like Morris and Tucker—whose talent is more helpful elsewhere...and get a top-five lottery pick. 
An eventual trade between these two teams feels like a no-brainer. 
---
---