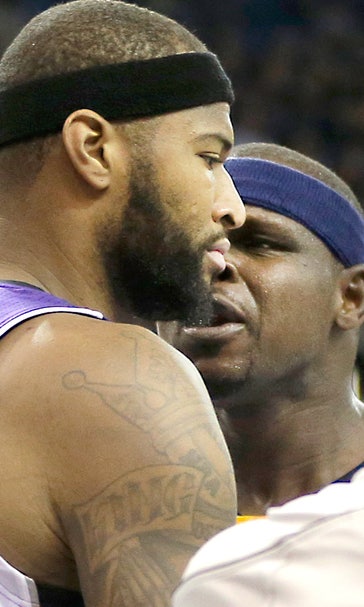 Report: DeMarcus Cousins to miss multiple games with Achilles injury
November 2, 2015

Don't let the 1-2 start to the season for the Sacramento Kings fool you. With Rajon Rondo on board and DeMarcus Cousins lofting 3-pointers, the Kings have been a fun team early in the 2015-16 season. Unfortunately, all of that joy came to a screeching halt in the Kings' 114-109 loss to the Los Angeles Clippers on Saturday, when DeMarcus Cousins left the game with an Achilles injury.
Fortunately for the Kings, the long-term prognosis for Cousins is good. The injury was diagnosed as an Achilles strain. The bad news, though, is that Cousins is reportedly expected to miss two games as he recuperates from the injury:
Cousins is 4-for-10 for the season from deep, although all of his makes came in the Kings' season opener. The Kings have officially listed Cousins as day-to-day. Sacramento's next two games are against the Memphis Grizzlies and Phoenix Suns before hosting the Houston Rockets and Golden State Warriors.
---
---