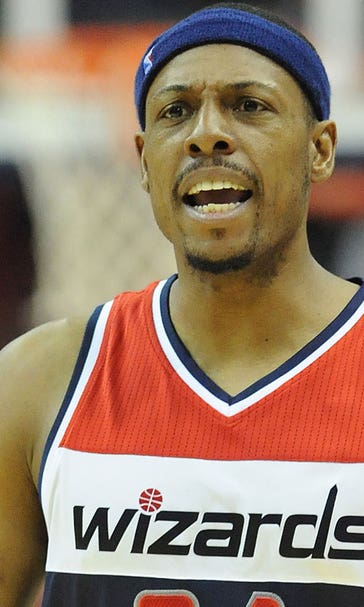 Report: Clippers 'not optimistic' about Paul Pierce taking less money to sign with them
July 1, 2015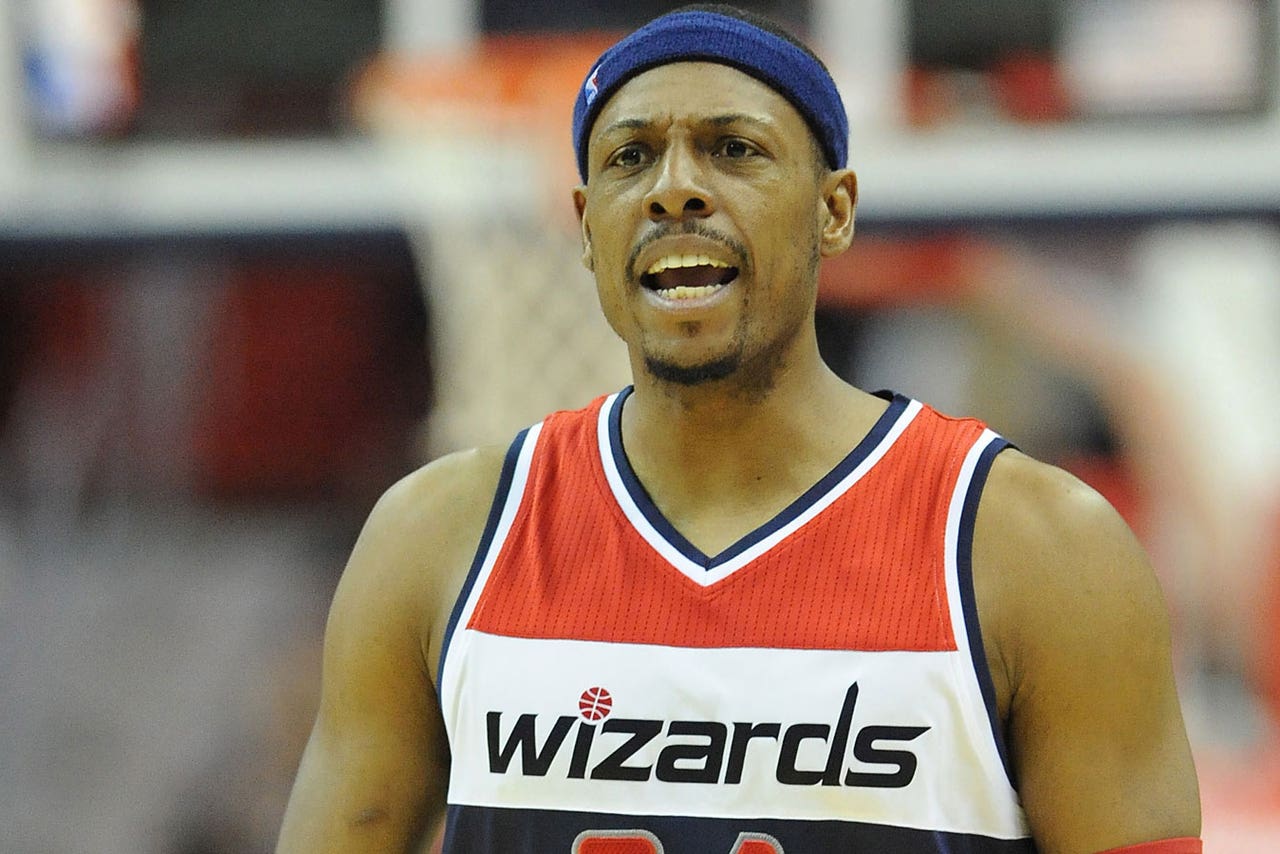 The Paul Pierce-to-the-Clippers rumors have been all over the place ever since Pierce opted out of his contract in Washington. Now though, it appears Pierce coming to play for his former coach Doc Rivers may not be in the cards. 
Sam Amick of USA TODAY explains:
The Clippers couldn't offer Pierce more than some variation of the mid-level or mini mid-level exception, depending on what happens with their other free agents. Realistically, they would only be able to give him the mini, which is a little more than $3 million. That means Pierce would have to take a paycut to come out West. If he's not willing to do that, he's not coming to Los Angeles.
(H/t to Sam Amick of USA TODAY.)
Photo Credit: Brad Mills-USA TODAY Sports
Re: @SpearsNBAYahoo intel about Wizards calling Paul Pierce, I'm told Clippers not optimistic about that he'd take less $$ to come their way

— Sam Amick (@sam_amick) July 1, 2015
---
---