National Basketball Association
National Basketball Association
Raptors face challenge of unseating King James, Cavs
Updated
Mar. 4, 2020 12:55 p.m. ET

TORONTO (AP) DeMar DeRozan and the Toronto Raptors showed last spring that they have what it takes to win in the NBA playoffs.
Now all the Raptors need to do is figure out a way past LeBron James.
Nothing to it, right?
Back in May, the deepest postseason run in Raptors history ended with a six-game loss to James and the eventual champion Cavaliers in the Eastern Conference Finals. Between Cleveland and Miami, James has represented the East in six straight NBA Finals.
All-Star guard DeRozan, who signed a $139 million, five-year deal to remain a Raptor, believes having a healthy DeMarre Carroll will be big help in trying to control James.
Knee surgery in January derailed Carroll's first year with the Raptors, limiting him to 26 games. He returned in April and appeared in every playoff game, despite not being completely recovered. After Toronto was eliminated, Carroll took a month off to let swelling subside. With the new season set to start, he's finally back at full strength.
''It was tough for us last year to figure out ways to play without him,'' DeRozan said. ''Even when he came back he wasn't his full self and we still managed to make history. To have him back at the start of the season fully healthy is going to give us everything we've been searching for.''
Toronto won't have to wait long to see how it measures up against James and the Cavs - the teams meet twice in the first 10 games, then don't face off again until the final night of the regular season next April.
DeRozan said there's no shortage of motivation when it comes to trying to close the gap on Cleveland as a new season starts with every team on level terms
''It's the motivation of knowing what it felt like being two games away from having an opportunity to compete for a championship,'' DeRozan said. ''We're at the bottom of the hill now. We've got to work our way up and take on every challenge that we're going to face.''
Here are some other things to know about the Raptors this season.
LAST CHANCE WITH LOWRY?
Like DeRozan did this year, All-Star guard Kyle Lowry is expected to opt out of the final year of his contract next summer, joining a potentially star-studded group of free agents. Until then, however, Lowry isn't interested in talking about his future. ''I'm really focused on helping my team be the best team they can be, getting to the point where we can take the next step,'' he said.
THE NEW GUY
Toronto's only newcomer with NBA experience, Jared Sullinger, left Boston to a sign a one-year deal with the Raptors. He's expected to start in the front court alongside Jonas Valanciunas. Coach Dwane Casey envisions Sullinger as a rebounding asset who can also spread the floor and connect from long range. ''I trust his 3-point shooting,'' Casey said. ''We want him to take it, we encourage him to take it.''
TWO MORE YEARS
Two years after being drafted, Brazilian prospect Bruno Caboclo isn't close to making regular contributions to the Raptors. Caboclo spent the bulk of last season with Toronto's D-League team, averaging 14.7 points and 6.5 rebounds in 37 games. Famously described by commentator Fran Franschilla as being ''two years away from being two years away'' when he was drafted in 2014, Caboclo figures to be back in the D-League this season, honing his game with help from new coach Jerry Stackhouse.
PASSPORT CONTROL
With a roster that already featured two Brazilians (Caboclo and Lucas Nogueira), a Lithuanian (Valanciunas), and a Canadian (Cory Joseph), the Raptors added more international assets on draft night. Toronto's two first round picks were seven-foot center Jakob Poeltl, the first Austrian in NBA history, and forward Pascal Siakam, one of three NBA players from Cameroon.
CALMER TIMES
Last season was a whirlwind for the Raptors. Besides their deep playoff run, they launched a D-League team, moved into a new practice facility, travelled to London for a January game against Orlando, and hosted the All-Star game for the first time in February. ''Incredible year, it was go, go, go, go, go,'' said Masai Ujiri, the team's president. ''You name it, we did it. It's tough on our players and everybody.'' Having a little less on the agenda this season could be a blessing for Toronto.
---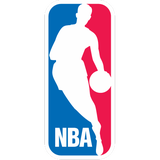 Get more from National Basketball Association
Follow your favorites to get information about games, news and more
---