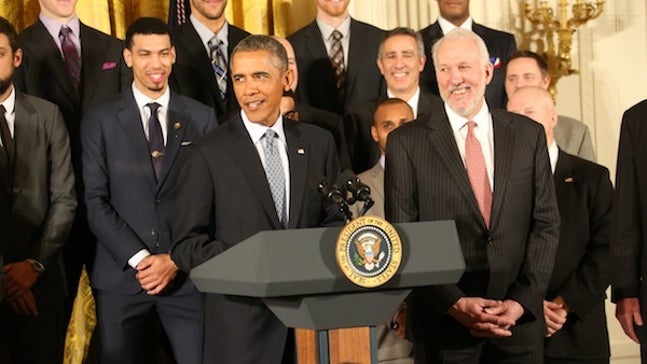 President Obama answers NBA questions on Twitter
Published
May. 28, 2015 2:12 p.m. ET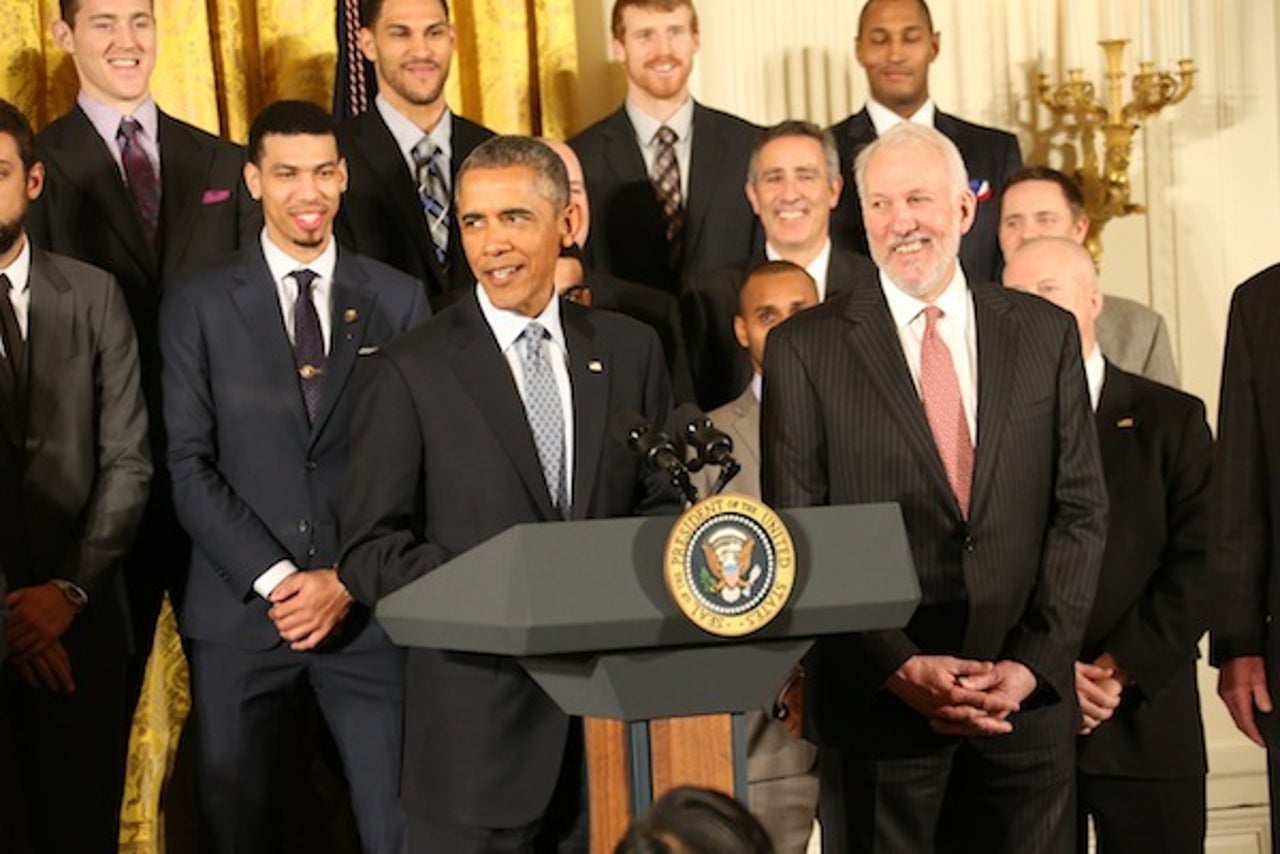 By Vincent Frank
President Obama scheduled a Q&A on Twitter to answer questions relating to climate change. During the entire give and take, a few NBA-related questions were thrown Obama's way.
He decided to take some time out from answering trivial climate change questions to get right into the nuts and bolts of what's happening around the NBA world.
Well, that wasn't the brightest use of a mention right there, Nathen. Honestly, is this the first time J.R. Smith has been compared to Stephen Curry as a shooter? If I were Obama, I would have responded with an "laugh out loud" emoji. Then again, that's probably one of the millions of reasons I am not president.
The next question was a bit better.
Hot takes all over the place from the president here. After months of speculation, Tom Thibodeau was fired as the Chicago Bulls head coach on Thursday. Considering he led the team to the playoffs in all five seasons as its head coach and won 50-plus games three times, it's probably safe to assume Thibodeau will land a head coaching job at some point in the not-so-distant future.
As it relates to Obama, maybe we can look forward to him live-tweeting the NBA Finals. However, the hope here is that he doesn't get addicted to this social media thing. That probably wouldn't be good for a sitting president.
More from Sportsnaut:
---
---