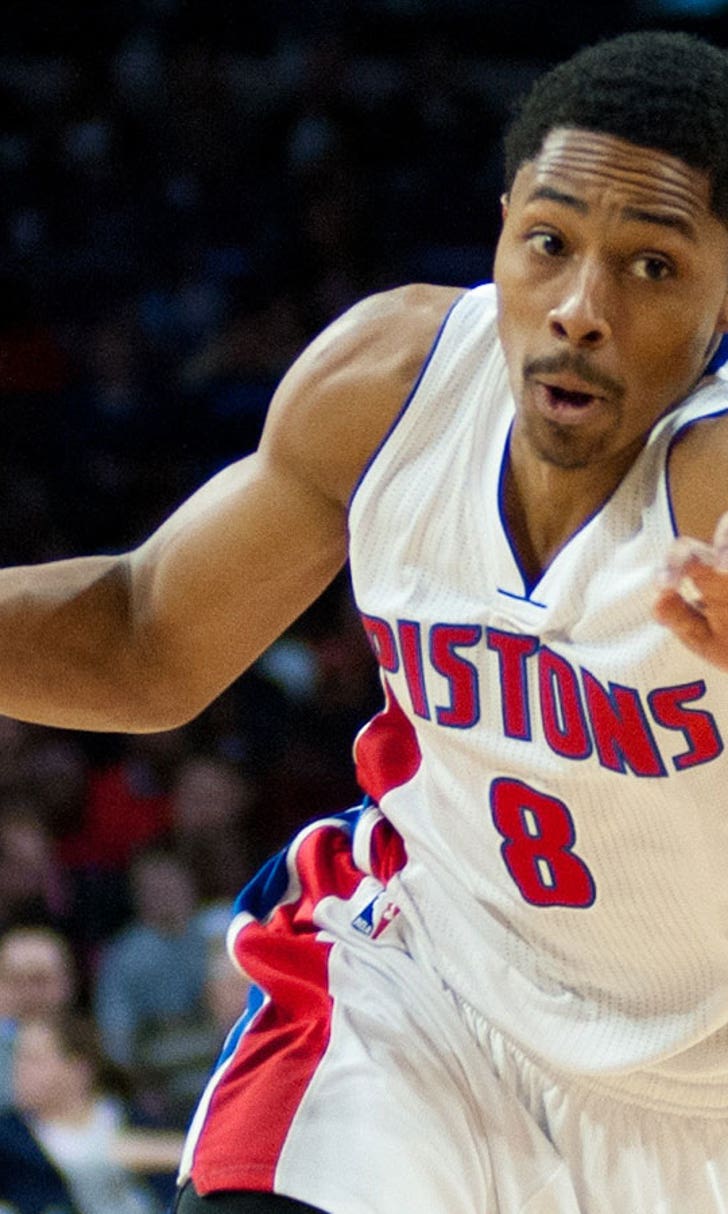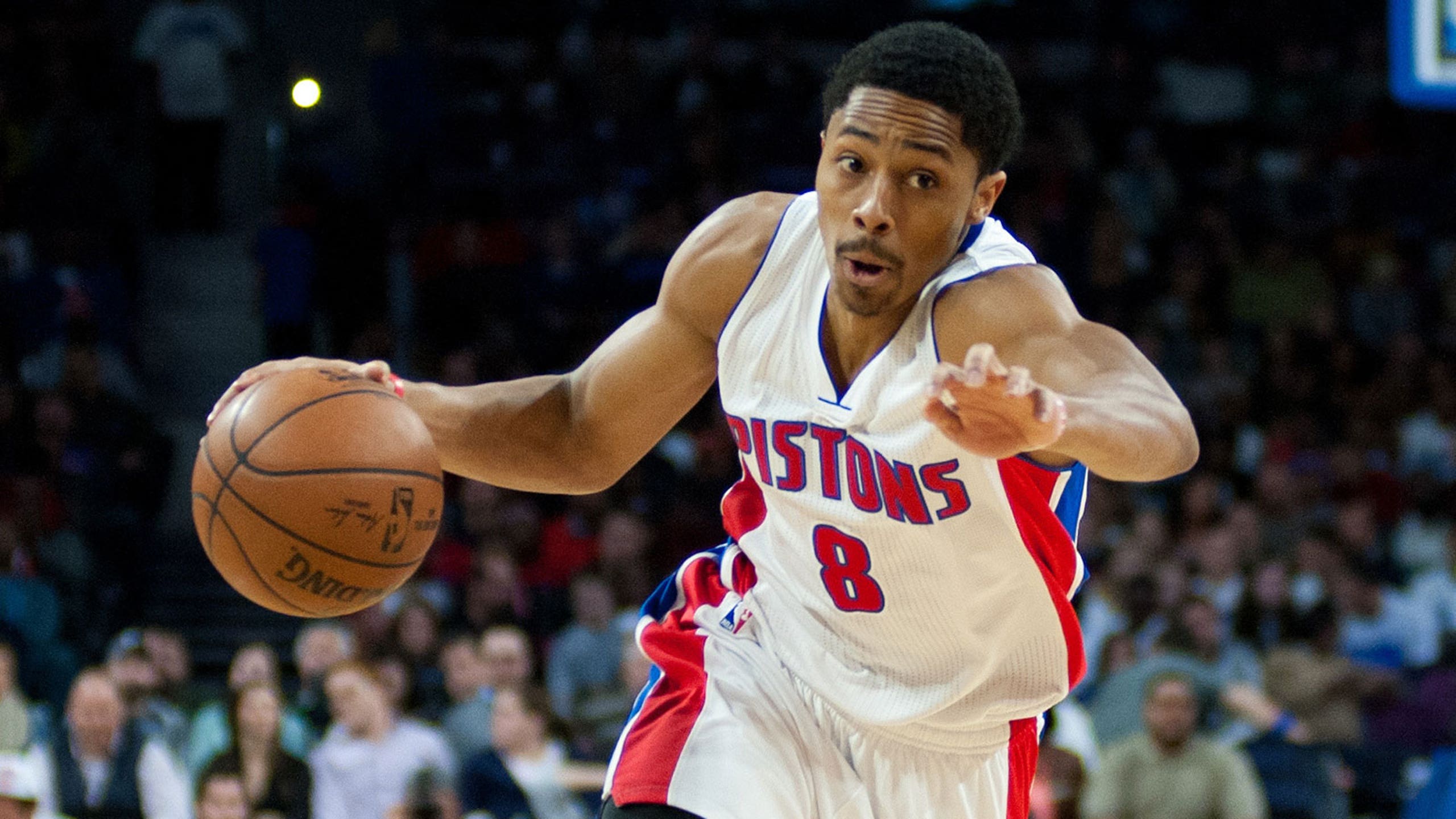 Pistons' Dinwiddie expects to play rest of the season in D-League
BY Jovan Buha • January 14, 2016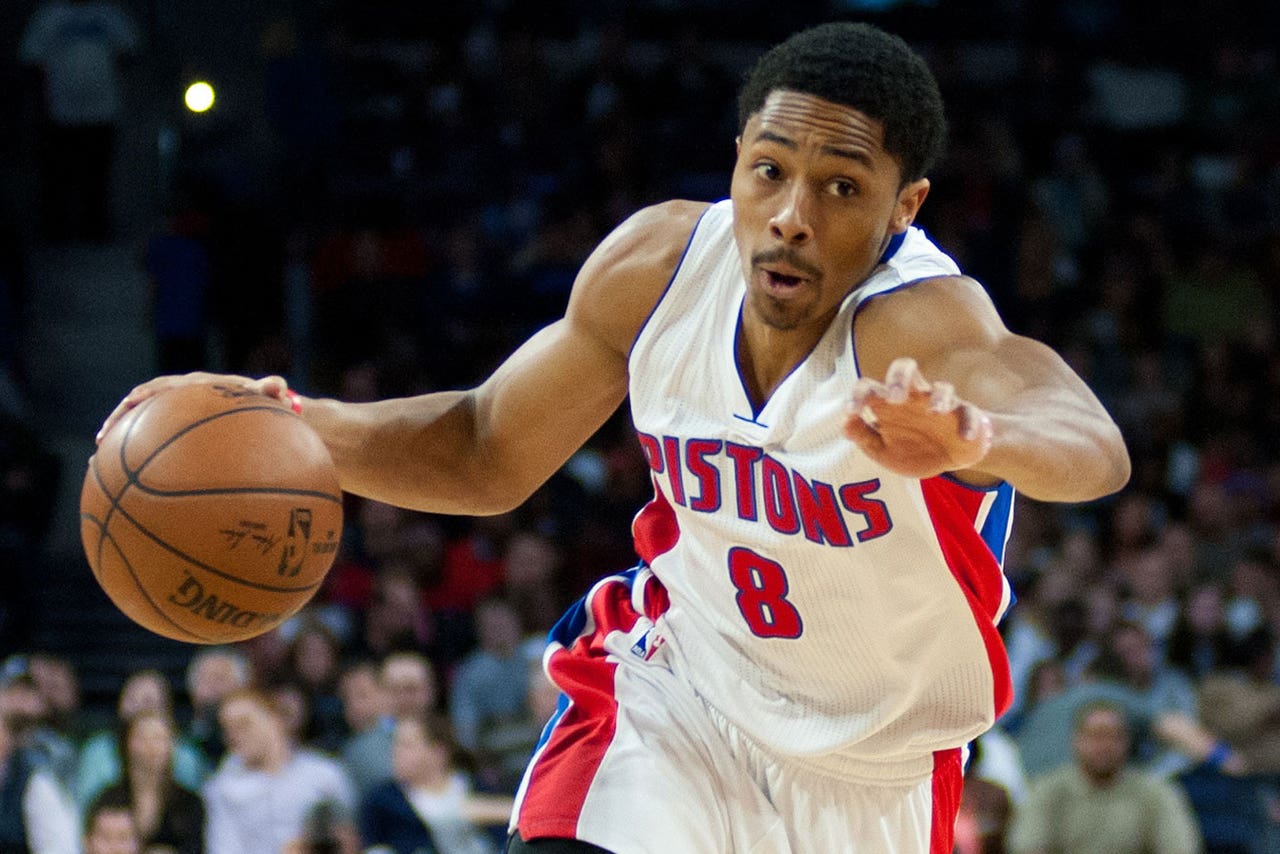 Detroit Pistons second-year guard Spencer Dinwiddie expects to spend the rest of the season with the Grand Rapids Drive, according to MLive.
Pistons coach Stan Van Gundy said earlier this week that Dinwiddie would be in Grand Rapids "for a while," which Dinwiddie believes translates to the rest of the season:
"I landed on red eye and was headed to the practice facility and (general manager) Jeff Bowers called me and said I was going down for the rest of the season, and I said OK," Dinwiddie said after Tuesday's practice.

As for his reaction, Dinwiddie added:

"There's nothing really more to say about it. A lot of people ask me for extended thoughts and I honestly just said, 'OK.'

"When you have a job and your employer tells you to do something, you go do it. You don't have time to second-guess it because you like your job and want to keep it."
Dinwiddie hasn't played with the Pistons since Dec. 12. The 6-foot-6 guard is averaging 4.4 points and 1.4 assists in nine games this season, and has struggled to find playing time behind Reggie Jackson, Steve Blake and now Brandon Jennings.
He's had three stints with the Drive, with his most recent one coming last weekend at the NBA Development League Showcase in Santa Cruz. In five games with them, Dinwiddie is averaging 13.4 points, 3.0 rebounds, 4.8 assists and 2.4 steals in 29.4 minutes per game, according to Real GM.
Detorit holds a team option on Dinwiddie for the 2016-17 season, and his play in the D-League will largely determine his future in the league, according to Drive coach Otis Smith.
Though he's unsure of his future with the Pistons, Dinwiddie remains optimisitic in his abilities, and believes that everything will work itself out:
"I'm not management so I have no idea. It's not like they gave me anything concrete and said, 'You're our point guard of the future.' That's Reggie (Jackson).

"So, pretty much, I'm doing my job, doing what I'm told and whatever the future holds is out of my control other than playing hard and helping the Grand Rapids Drive win games."
---
---