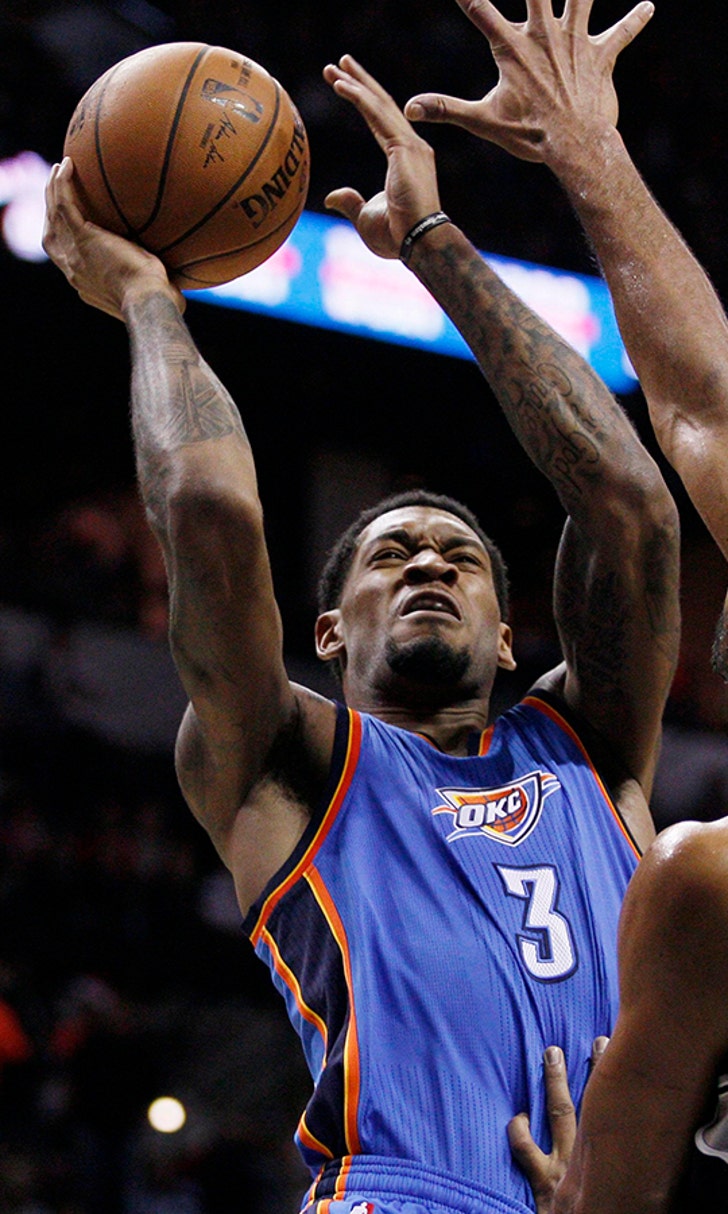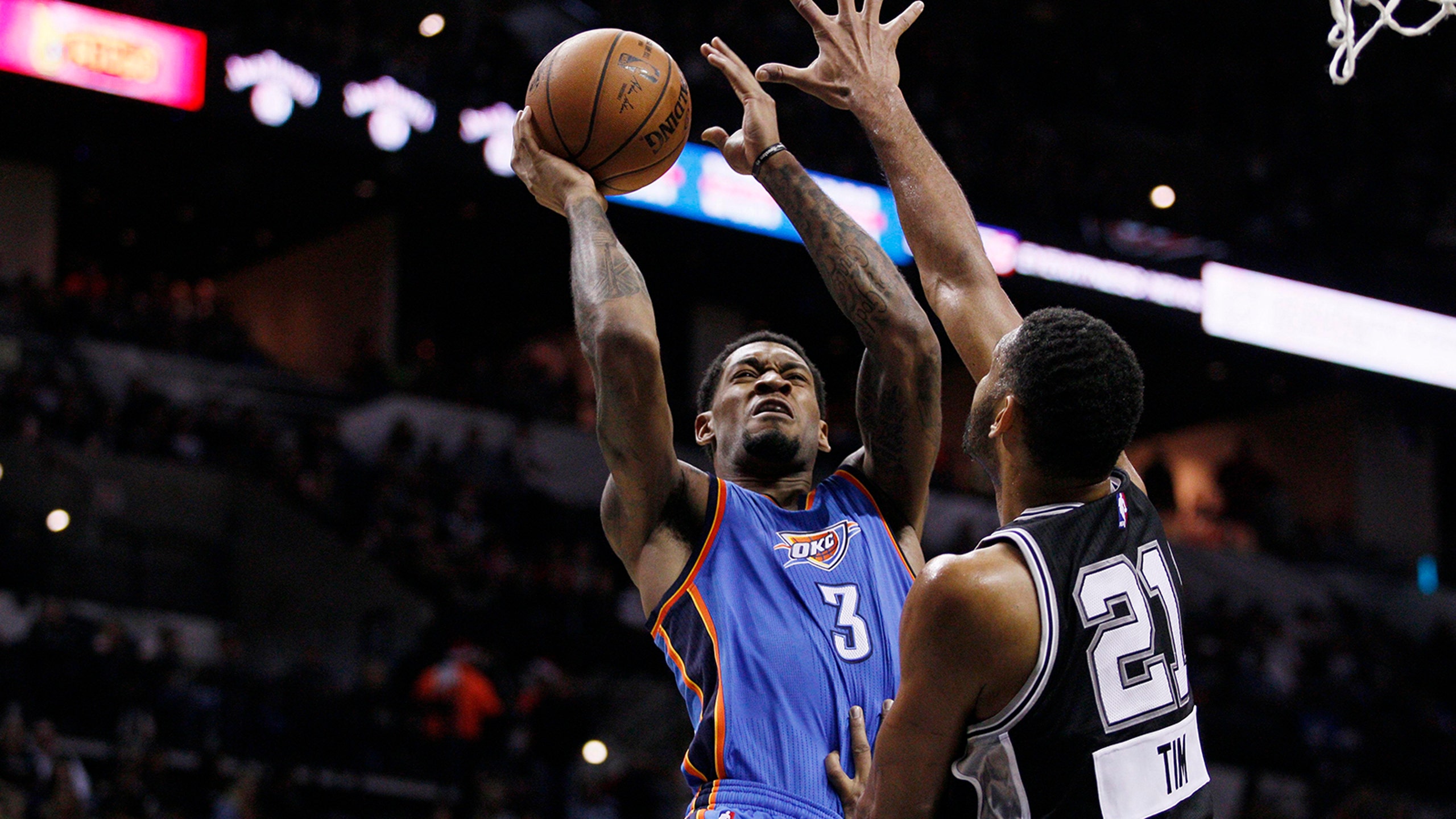 Perry Jones on trade to Boston Celtics: 'It's something I feel like I needed to be able to play the way I'm capable of playing'
BY foxsports • July 28, 2015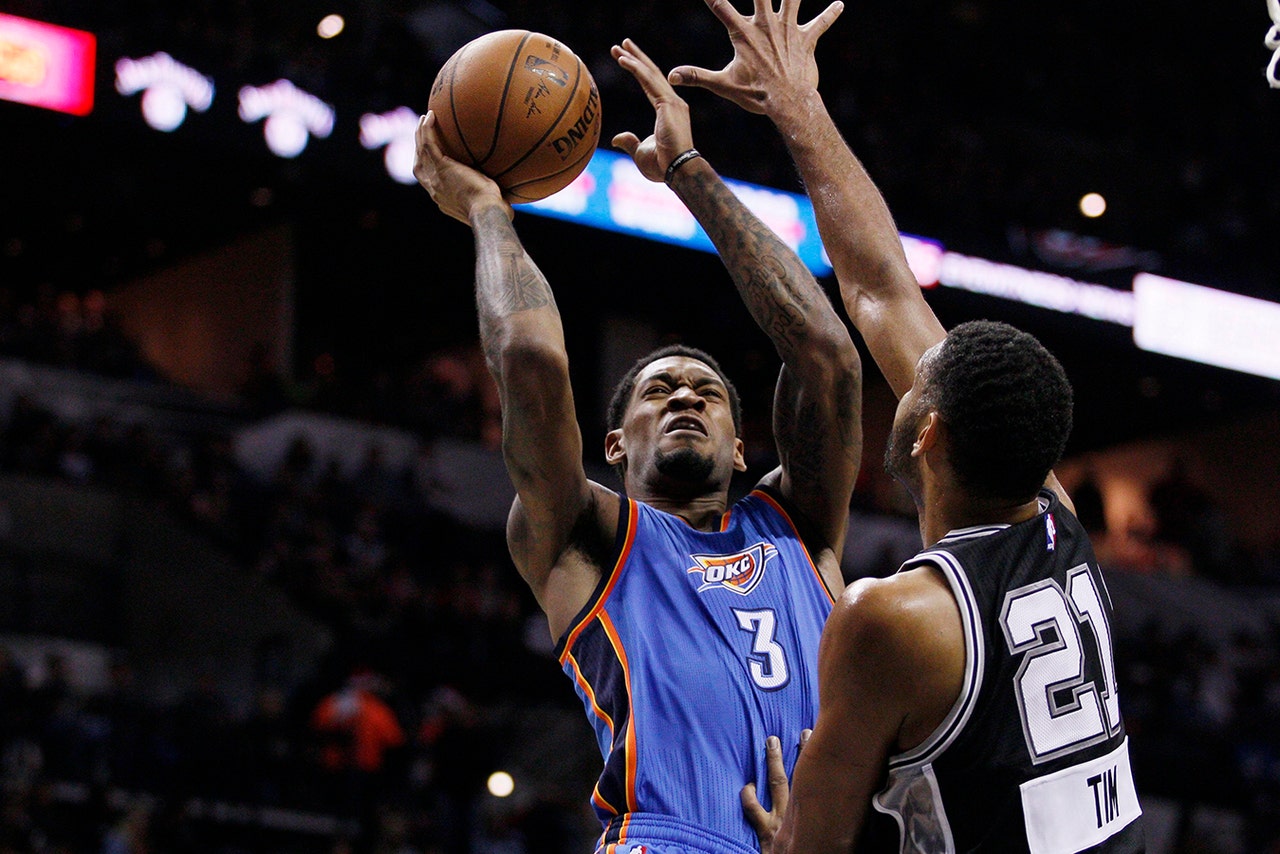 Perry Jones has the physical tools to be a legitimate NBA superstar. He's one of the league's most athletic players, a guard in a center's body. But the 23-year-old never quite fit in with the Oklahoma City Thunder, a team already stacked with superstar talent, one of whom duplicates Jones' skill set. 
Now he's on the Boston Celtics, a rebuilding team that will look to extract as much of Jones' talent as they can this season, the last of his rookie-scale contract. Here's what Jones had to say about getting traded to the Celtics at Monday's press conference announcing the move:
"I'm just happy I got a fresh start. It's something I feel like I needed to be able to play the way I'm capable of playing...New start, new system, different conference, just a whole different new start. Hopefully everything works for the best."
Jones averaged a career high 4.3 points per game last season, but only shot 39.7 percent from the floor. The 6'11" swingman will have more opportunities in Boston, but if he can't capitalize Brad Stevens will have to turn to his stable of like-sized forwards. 
(h/t: MassLive)
---
---