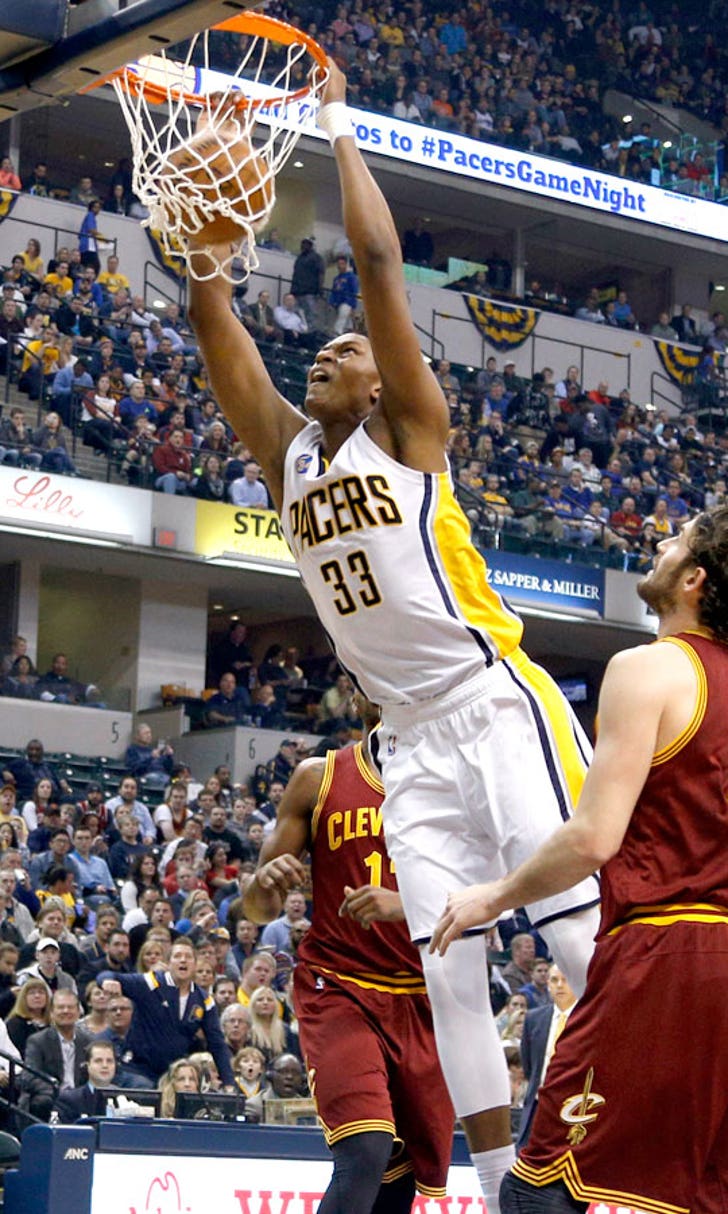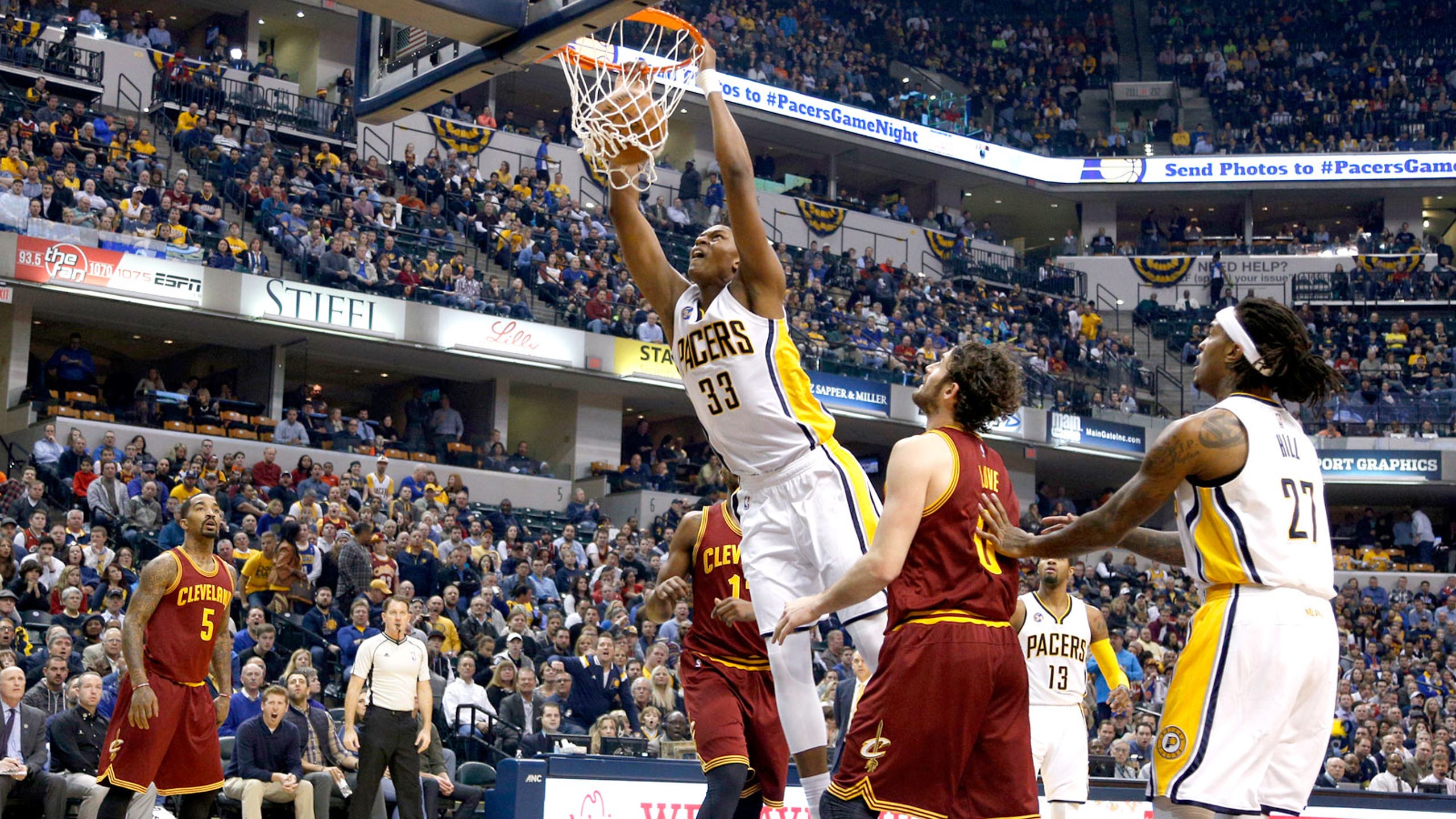 Pacers rookie Turner stones LeBron at the rim, then slams one home
BY Jeff Caplan • February 1, 2016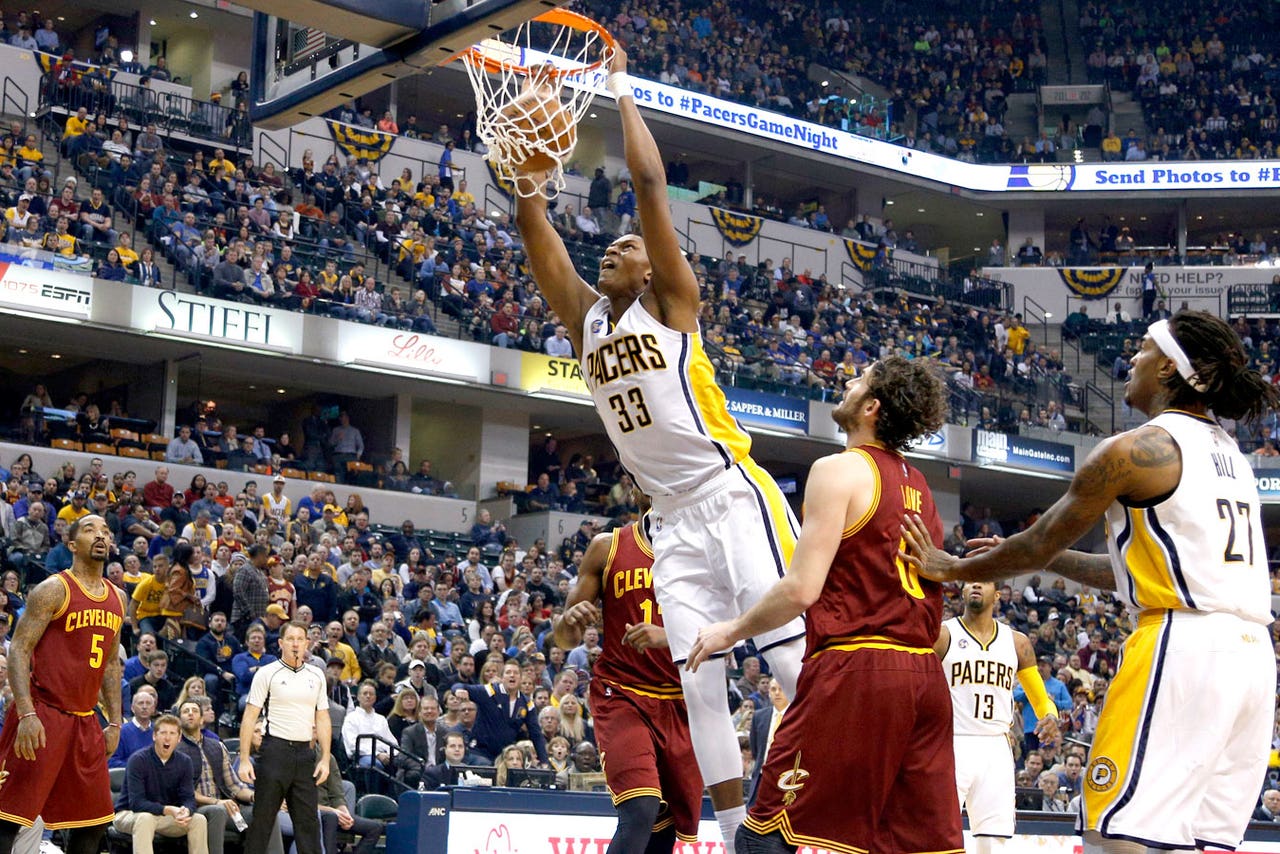 At 6-feet-11 and 243 pounds, 19-year-old Indiana Pacers rookie Myles Turner looks like a grown man. And over the last month, he's played like one. Against the Cleveland Cavaliers on Monday, Turner might have come of age with this massive right-hand swat of LeBron James' dunk attempt.
If Turner's ability to get up wasn't impressive enough on the defensive end against arguably the league's most powerful offensive force, take a look at Turner's thunderous, two-hand slam, and from where the Pacers' first-round pick took flight.
Indiana might have found itself a center for years to come in the big man from Texas. In his last eight games entering Monday, Turner was averaging 17.0 points on 57.4 percent shooting, 6.1 rebounds and 2.4 blocks in 27.8 minutes.
The Pacers couldn't top the Cavs in overtime, however, losing 111-106, but Turner finished with 14 points and 10 rebounds (and four blocked shots) to record his first career double-double in his 26th career game. 
For those curious, Turner doesn't turn 20 until March 24.
---
---