Chicago Bulls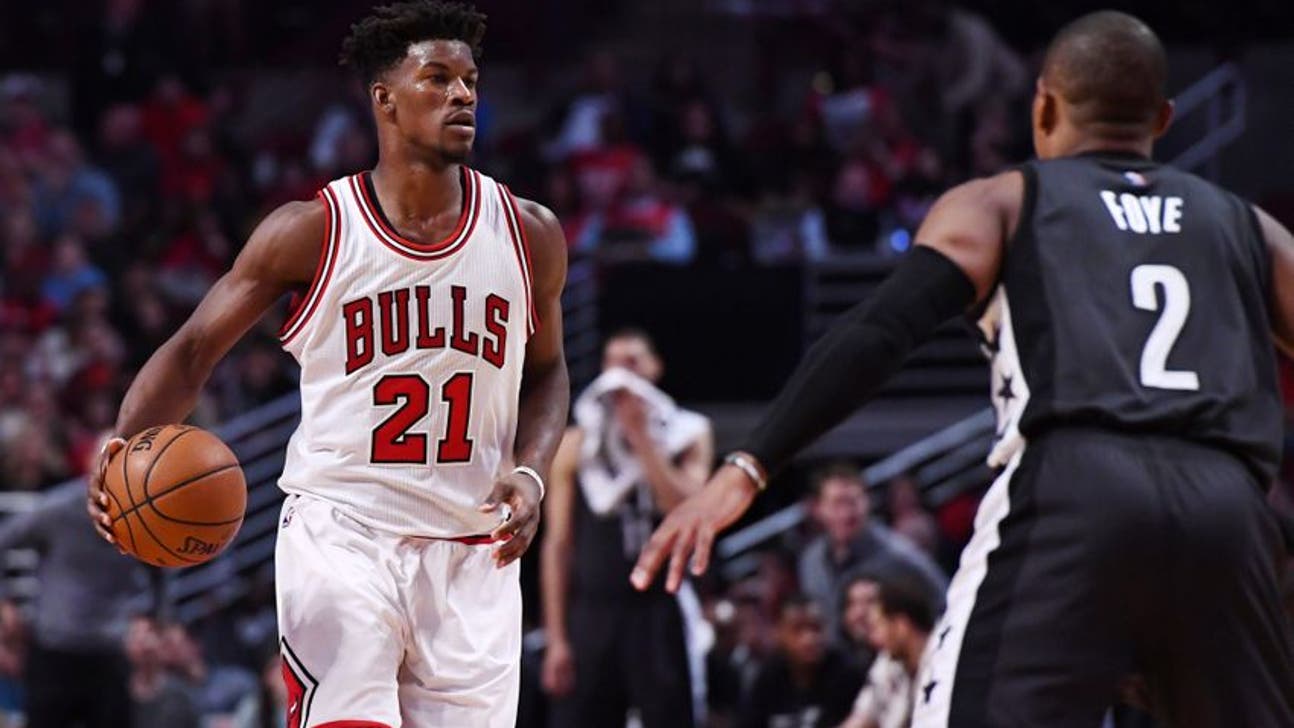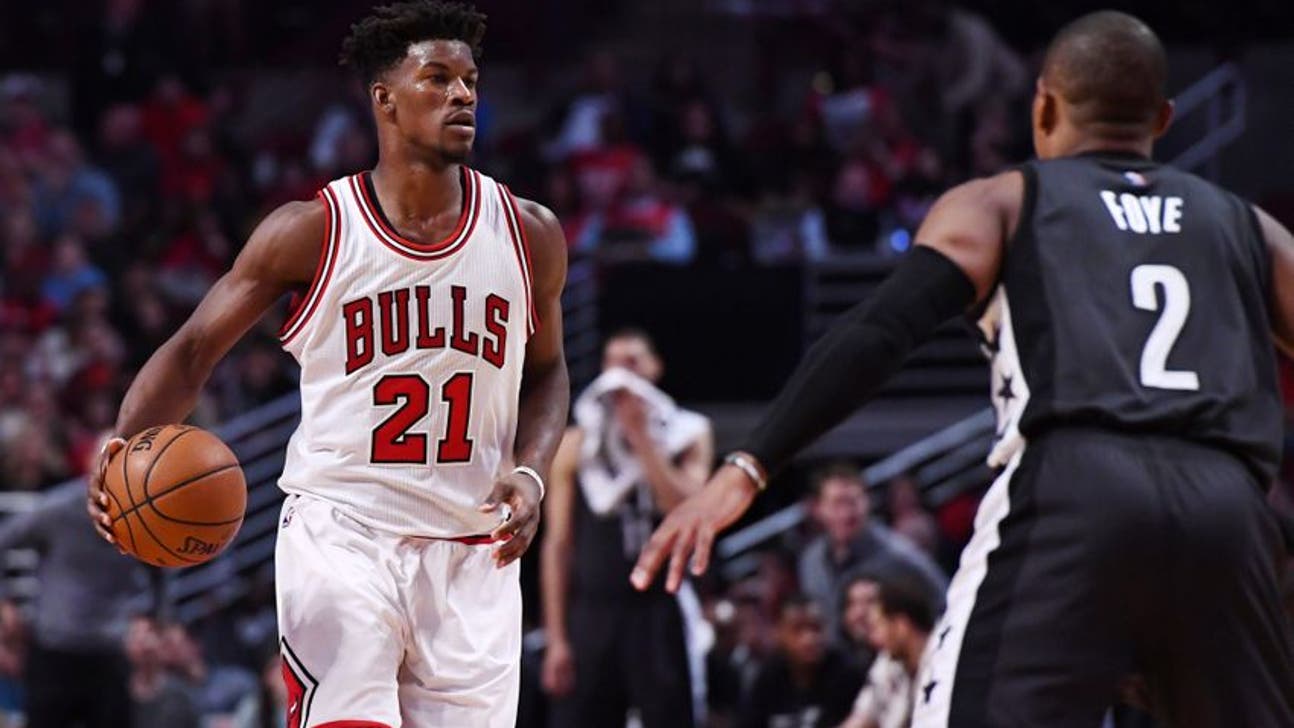 Chicago Bulls
NoteaBulls: Glancing at the Bulls with 2017 on the Horizon
Updated
Mar. 4, 2020 11:54 p.m. ET

Fansided, Michael Whitlow/FanSided via Pippen Ain't Easy
The Chicago Bulls still have two games left in 2016, but there's 48 games remaining in the season waiting for them in 2017. Let's take a look at what's going right, what's going wrong and whether or not the Bulls can stick in the thick of the playoff race in the Eastern Conference.
With their third meeting against the upstart Milwaukee Bucks and their final meeting of the 2016-17 season looming with the Indiana Pacers, the Chicago Bulls are probably right where they should be: at the .500 mark.
In their first 32 games, the Bulls have beaten the likes of the Cleveland Cavaliers, the San Antonio Spurs, the Boston Celtics and the Utah Jazz. They've also lost to the Minnesota Timberwolves, the Denver Nuggets, the Portland Trail Blazers and the Dallas Mavericks.
16-16 and only a half-game away from being out of the Eastern Conference playoff picture feels about right for this middle-of-the-road roster with no real assets other than Jimmy Butler and Taj Gibson in the final year of his four-year extension he signed back in 2012.
The Bulls have 48 games left in the 2016-17 season. There are things that have gone right for the Bulls so far this season, like Butler being a legitimate top-20 player in the NBA. There's also other things like Nikola Mirotic's inconsistency and Doug McDermott's injuries/lack of shots that are concerning for a mediocre team trying to make a postseason push.
In this breakdown, we'll glance at some good, some bad, and some downright awful for the Bulls up to this point and beyond, starting with that Butler guy.
Good: Jimmy Butler's play is one of the lone reasons the Bulls are even teetering with relevancy
It's a legitimate question: how bad would the Bulls be without Jimmy Butler?
The answer is: really bad.
Butler's buzzer-beating stepback deuce to send the Brooklyn Nets to a 1-15 mark on the road was needed in the worst way for the Bulls. If Butler doesn't go off in the second half this past Thursday night, the Bulls fall to 15-17 with nine (!) of those losses coming at the hands of non-playoff teams at the current juncture.
As for the entire year, Butler's been sensational. He's averaging career highs in points per game (24.5), rebounds per game (6.6), free throw percentage per game (89.0), free throw makes and attempts per game (8.1/9.1), offensive rating (123), box plus/minus (6.2), offensive box plus/minus (5.8), usage percentage (27.2), true shooting percentage (.586) and player efficiency rating (25.6).
The issues for the Bulls come with the workload Butler is being given on a nightly basis. His overall shooting percentage has decreased with each passing month with his minutes increasing, he just tweaked his right ankle in that Nets game where he dropped a 40-burger and the Bulls' overall net rating is -10.3 in the 369 minutes Butler has been off the floor this season.
He's their best player, but without some help, Butler's big year is going to go for nothing.
Bad: Nikola Mirotic's inconsistency
"Trade Nikola Mirotic! He's so bad!"
"Niko could be good if he actually got a shot to play and produce!"
The only thing more debatable among Bulls fans everywhere is whether or not Doug McDermott gets a fresh fade cut before every game.
Look, Nikola Mirotic can play. The problem is that he's not consistent with his play. Take the recent game this past Monday against the Pacers. Without Mirotic, the Bulls don't win that game.
Sure, he had zero assists and missed six of his nine 3-point attempts, but he scored 20 points on 13 shots and hit a ridiculous long 2-pointer to help Dwyane Wade ice the game shortly after with a steal and slam.
But, in that game, Mirotic played with confidence after the early makes from deep. (He had three in the game.) He attempted to create off the dribble more instead of just pulling from way downtown. When Mirotic is engaged and doing more than just attempting deep triples, he's a nice piece to have.
However, once again, the issue is finding that play and focus night in and night out. (This was a guy that missed a morning shootaround and logged two DNP-CD showings in the two Bulls losses to Milwaukee earlier in the month of December.)
In the Bulls' 16 wins, Mirotic is averaging 10.5 points per game on 44.1 percent shooting. In the 14* losses (remember, the two DNP-CDs), Mirotic is shooting just 31.5 percent from the floor and grabbing 4.8 rebounds, compared to 6.6 rebounds in the wins.
The Bulls need his shooting because they virtually have none, but they need his engagement and ability to create, too.
Awful, no … two awfuls: Rajon Rondo's finishing and Doug McDermott's lack of shots
Rajon Rondo is not good unless the Bulls are playing on national television. That's not an opinion, that's a fact.
But, saying Rondo is bad simply won't tell the whole story.
Let me take a quick break and ask you a question here. What do the best point guards in the NBA do other than create and hit the outside shot? There's a plethora of answers here, but the one I was looking forward is being able to get into the lane and finish at the rim.
Rondo is awful at that.
In 113 attempts around the rim this season, Rondo is shooting 43.4 percent inside of the restricted area. If 46.7 percent of your total shot attempts are coming in that range, you have to make more than just 49 of those attempts.
(Note: The league average in that range is 56 percent. Rondo shot 55.3 percent from that same area in 407 attempts last season.)
There's plenty to criticize with Rondo's performance this season, but that aspect of his game is just downright bad.
Awful No. 2: Doug McDermott is shooting less 3-pointers per game than Joel Embiid
Last season, Doug McDermott made 42.5 percent of the 259 3-pointers he took.
This season, McDermott is taking less 3-pointers per game (2.8 compared to 3.2 last year) and he's hitting just 33.3 percent of those 54 total triples.
There's a few factors that have contributed to the decrease in those numbers. McDermott has missed 13 of the Bulls' 32 games this season with separate injuries (11 came because of a concussion suffered on Nov. 12), and when he's on the floor, he's looking to shoot inside the arc (whether at the rim, with the floaters he utilizing, or with the mid-range jumper).
The Bulls are dead last in the NBA in 3-pointers made/taken per game (6.0/19.5) and 3-point percentage (30.6), so looking to get a guy like McDermott more shots should be key for the Bulls when the scoring droughts come about.
Good: Believe it or not, the Bulls' defensive numbers are good
At this point in the year, the Bulls are giving up just 99.8 points per game (fifth-best in the NBA) and have the eighth-best defensive rating (105.7). The only team in the Eastern giving up less points per game than the Bulls is the Detroit Pistons (98.5).
With possessions like this one against the woeful Nets, the potential for the Bulls to get stops and make plays on the defensive end with a less-than-athletic roster can happen.
Bad: Dwyane Wade's health, play and impact are decreasing
The old expression goes, "Father Time is undefeated."
In the three games the Bulls won out of the gate, Dwyane Wade shot an absurd 55.6 percent from 3-point range and everyone who doubted the Bulls' shooting abilities were looking like fools.
In the 33 games since then, he's hit 27.6 percent of those attempts from deep.
Wade has played 30.5 minutes per contest and has only missed two of the 32 games the Bulls have played so far this season. This isn't saying that Wade is going to completely fall off the cliff this season, but if your No. 2 option is supposed to be a 34-year-old guard with an endless injury history, that's not good for the homestretch of the season.
Wade's body has held up for the most part this season, but this recent rash of migraines that he's been going through has opened a few eyes. Can he hold up over the rest of the season as Butler's right-hand man?
He's been a good mentor to the Bulls' best player, but the Bulls are going to need this Wade more often than they probably realize in the final chunk of the year.
Awful: Michael Carter-Williams has the potential to be a good piece, but his offense is horrendously bad
OK, so this isn't exactly fair to a guy that's played just five games after missing 27 due to two serious injuries.
But, in those five games before and after the knee/wrist injuries, Michael Carter-Williams is shooting just 19.2 percent on 5.2 attempts off the bench with two turnovers per game.
There's some good with MCW. His on-ball pressure is probably refreshing to see for those that are tuned into Rajon Rondo's defensive efforts on an nightly basis.
He's an active defender and once he really gets his legs under him, he could find himself as a nice factor in the Bulls rotation this year (and potentially next year on a cheap new deal).
But, the Bulls do need him to at least move the ball effectively on the offensive end and provide a bucket here and there for his value to really shine through. They don't need basically a younger, taller Rondo as their lead guard.
(Friendly cheap plug alert: Vijay Vemu of SB Nation's Blog a Bull hit on this topic, too.)
The Bulls have had some good, bad and some awful parts come with their 16-16 start this season.
They're in a tricky place due to a lack of true trade assets/young prospects that are proving themselves, which limits their ability to be flexible and move around a roster that John Paxson just recently found out isn't really "younger and more athletic".
But, if the goal is to bring in that playoff revenue and put some butts in the United Center seats for the postseason, these 48 games are going to have to feature things like more help for Jimmy Butler, improved (and consistent) bench play, staying healthy and less losing to teams that are basically trying to lose.
More from Pippen Ain't Easy
This article originally appeared on
---
---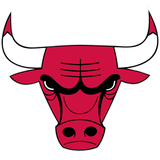 Get more from Chicago Bulls
Follow your favorites to get information about games, news and more
---