National Basketball Association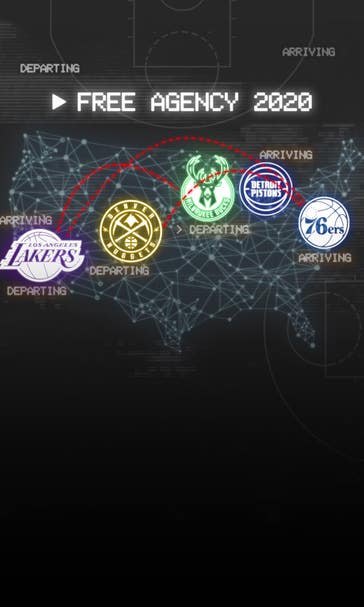 National Basketball Association
NBA Free Agency Tracker
November 25, 2020
The NBA free agency period opened on Friday at 6 p.m. ET, meaning organizations were officially free to wheel and deal, dishing out the big bucks with hopes of either making a splash or locking down their franchise cornerstones. 
Let's take a look at all the moves that have been made so far.
Hawks pry Bogdanovic from Kings
The Atlanta Hawks made a big push for Sacramento Kings restricted free agent Bogdan Bogdanovic, landing the deadeye shooting guard with a four-year, $72-million offer sheet that the Kings will not match.
The signing puts an end to an odd offseason for Bogdanovic, who originally appeared headed to the Bucks in a sign-and-trade deal before it fell apart.
For Atlanta, the 28-year-old Serbian joins a class of offseason additions that includes Danilo Gallinari, Rajon Rondo, Kris Dunn and Solomon Hill.
Pelicans give Ingram max extension
In his first season with the New Orleans Pelicans, fourth-year forward Brandon Ingram became an All-Star.
Now, he'll be paid like one.
The second overall pick in the 2016 NBA Draft, Ingram averaged 23.8 points, 6.1 rebounds, and 4.2 assists this past season.
Heat extend Adebayo early
The Miami Heat wasted no time locking down one of their franchise cornerstones in All-Star forward Bam Adebayo. 
Abebayo was the 14th pick in the 2017 NBA Draft, and his third season served as his breakout one. 
He averaged 15.9 points, 10.2 rebounds and 5.1 assists for a Heat team that made a surprise run to the NBA Finals, where they lost to the Los Angeles Lakers in six games.
Adebayo made his first career All-Star apperance at the midway point of the year, and in the playoffs, he put up 17.8 points and 10.3 rebounds in 36.2 minutes per contest.
Cousins gets a chance in Houston
DeMarcus Cousins will boogie on this season. 
Cousins began his career in Sacramento back in 2010, and soon became a perrenial All-Star, earning trips to the showcase game every year from 2015-2018 – thrice with the Kings and once with the New Orleans Pelicans. 
However, injuries have derailed Cousins' career in recent years. He tore his left Achilles in January 2018, and was not re-signed by the Pelicans in the offseason. 
He then signed with the Golden State Warriors in July 2018, and Cousins appeared in 30 games, averaging 16.3 points and 8.2 rebounds, before suffering a torn left quad injury in the first round of the 2019 playoffs. 
Cousins then signed a one-year deal with the Los Angeles Lakers in July of 2019, but suffered an ACL tear a little over a month later.
Jayson Tatum gets the max
In his first three seasons with the Boston Celtics, Jayson Tatum has played in two Eastern Conference Finals, been named an All-Star, and earned a spot on the All-NBA Third Team this past season.
Now, he will be paid handsomely for his service.
Tatum is the first Celtics draft pick to be named an All-Star and All-NBA in the same season since Rajon Rondo in 2012.
"Spida" secures the bag
While not technically a free agent, Donovan Mitchell made a big splash with the Utah Jazz on Sunday, signing a 5-year max extension.
Hayward bolts Boston
Gordon Hayward is a Celtic no more.
After spending three injury-riddled seasons in Beantown, Hayward is making his way south to join Michael Jordan's Charlotte franchise on a massive deal.
Hayward's time in Boston wasn't what it was supposed to be after he signed a four-year, $128 million deal back in 2017. He fractured his tibia and dislocated his ankle in his very first game with Boston, and has battled injuries since.
He was only able to start 71 of 125 games in Boston, namely due to those injuries, as well as the emergence of young wings Jayson Tatum and Jaylen Brown.
This past season, Hayward averaged 17.5 points and 6.7 rebounds in 52 games for the Celtics.
Back to where it began for Bazemore
After playing for the Lakers, Hawks, Raptors and Kings since he first started his career with the Golden State Warriors, Kent Bazemore is returning to where it all started.
The Lakers: Reloaded
No, the big news in Los Angeles wasn't who left. 
It was about who stayed – kinda.
In a shocker of a move, the defending champion Los Angeles Lakers signed the NBA's top sixth man in Montrezl Harrell to a two-year, $19 million contract, just days after trading for the top reserve scorer in the NBA, Dennis Schroder. 
Harrell was named NBA Sixth Man of the Year last year, after averaging 18.6 points and 7.1 rebounds in 27.8 minutes for the Los Angeles Clippers, the Lakers' cross-town rivals. 
Needless to say, the sports world reacted strongly to the news on Twitter, including Skip Bayless.
And one Clipper in particular didn't seem too pleased. 
The King, however, was elated.  
The Lakers: Reloaded – Again
The Lakers didn't stop with the signing of Harrell. They also added 13-year veteran guard Wes Matthews Jr. 
Matthews Jr. averaged 7.4 points and shot 36.4 percent from three last season for the Milwaukee Bucks. 
Howard to Philly
There was one Laker who made a move out of LA on Friday, and that was former All-Star center Dwight Howard, who took his talents to Philadelphia.
Howard came off the bench during the Lakers' title run this past season, averaging 7.5 points and 7.3 rebounds in 18.9 minutes during the regular season. 
Wonder what the Lakers will do now...
Clarkson stays in Utah
This one has nothing to do with the Lakers – it just involves a former Laker who shares an agent with LeBron James, Anthony Davis and Harrell.
Jordan Clarkson averaged 15.6 points in 24.7 reserve minutes for Utah last season.
John Wall update!
Fans haven't seen former All-Star guard John Wall take the court since Dec. 26, 2018. 
And when he takes the floor again, it doesn't look like it will be for the Washington Wizards. 
VanVleet stays up North
Toronto hasn't made many moves over the past week, but they did make a move to keep their rising star of a point guard in town.
After spending four seasons at Wichita State, Fred VanVleet went undrafted in 2016, before signing with the Raptors. 
Since then, VanVleet has ascended up the Toronto depth chart, and had a career-year this past season, averaging 17.6 points and 6.6 assists in 35.7 minutes per game. 
In the playoffs, he only got better, averaging 19.6 points and 6.9 assists for the Raptors.
Wood lands in H-Town
One of the most underrated big men in the NBA is Christian Wood.
And he's hoping that by taking his talents to Houston, he will have the opportunity to build on the 13.1 points and 6.3 rebounds in 21.4 minutes that he averaged in Detroit last season.
Houston will now be Wood's sixth stop in six NBA seasons. 
Gallinari going back East
After spending three seasons the last nine seasons in the Western Conference, 12-year veteran forward Danilo Gallinari is signing a three-year deal with the Atlanta Hawks.
Good news for the Clippers
After losing their reserve star in Harrell, the Clippers were able to lock up 11-year veteran Marcus Morris on Friday.
Kings keep Fox
It's not really free agency news – because De'Aaron Fox will now play for far from free in Sacramento.
Nuggets replace Grant with Green
The classic free agency swap. 
Jerami Grant paid major dividends for Denver last season, averaging 12.0 points and shooting 38.9 percent from three. 
The Nuggets will hope that JaMychal Green can fill Grant's role at least partially, after Green averaged 6.8 points and 6.2 rebounds for the Clippers last season, where he shot 38.7 percent from the field.
Rondo heads to Atlanta
The Atlanta Hawks have been one of the more active teams in free agency so far, and now they have added another veteran role player to their roster.
Veteran point guard Rajon Rondo.
Rondo played a big role for the Lakers in their run to the title, averaging 8.9 points, 6.6 asssists, and 1.4 steals while shooting 40% from three-point range in the playoffs.
The Hawks are now hoping that the veteran presence of the two-time champion will help them on the defensive end of the floor.
Carmelo Anthony stays in Portland
Veteran forward Carmelo Anthony had to wait until the 2019-2020 season started to get an opportunity with the Portland Trail Blazers.
And due to the fact they gave the future Hall of Famer a chance when it appeared nobody else would, he is returning the favor.
Anthony proved he still had plenty in the tank with the Blazers this season, averaging 15.4 points and 6.3 rebounds while shooting 38.5% from three-point range.
Ibaka signs with the Clippers
After lacking the size to combat Denver Nuggets center Nikola Jokic in the Western Conference Semifinals, the Los Angeles Clippers got a little bigger late Saturday.
The veteran big man is coming off of a season where he averaged 15 points and 8.1 rebounds while shooting 38.5% from three-point range.
Ibaka also has experience playing with Kawhi Leonard with the Toronto Raptors in their 2018-2019 championship season.
Legacy act in Los Angeles
The Lakers won two championships with big man Pau Gasol playing a pivotal role alongside Kobe Bryant.
Now, Gasol's brother, Marc, will get the chance to join his brother in Laker lore, after agreeing to a two-year deal in LA.
Gasol averaged 7.5 points and 6.3 rebounds for the Toronto Raptors last season and served as Toronto's starting center during the Raptors' 2019 NBA championship run.
QUICK-HITTERS
Dragic stays in Miami
Bol stays in Denver
Augustin to Milwaukee
Portis to Milwaukee
Connaughton stays in Milwaukee
Harris stays in Brooklyn
Dunn to Atlanta
Saric stays in Phoenix
Melton to Memphis
Harkless to Miami
Adams traded to New Orleans
Jones Jr. to Portland
MCW to Orlando
Poeltl stays in San Antonio
Holiday stays in Indiana
Beasley stays in Minnesota
Green to Brooklyn
Crowder to Phoenix
Bradley to Miami
Millsap stays in Denver
Thompson to Boston
Caldwell-Pope stays in LA
Noel to New York
Wannamaker to Golden State
Rivers to New York
Boucher stays in Toronto
Morris runs it back in Los Angeles
Cousins to Houston
Fall stays in Boston
Dellavedova is back in Cleveland
Stay tuned for the latest key updates!
---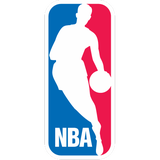 Get more from National Basketball Association
Follow your favorites to get information about games, news and more
---
---