National Basketball Association
National Basketball Association
Michael Jordan uses Twitter tryout to tease his return, destroy pro golfer
Published
Oct. 28, 2014 2:10 p.m. ET

If you were to say Michael Jordan had perhaps the greatest basketball career of all time, few would argue.
If you were to say MJ also had one of the best Twitter debuts of all time, we wouldn't argue with you, either.
Jordan doesn't technically have his own verified account, but the Charlotte Hornets owner took over his team's handle on Tuesday. The results were impressive, from the very first tweet on down to a nasty jab at pro golfer Keegan Bradley -- who REALLY should have known better than to rile up the most competitive man in the history of everything.
His Airness got the ball rolling with a (probably) fake declaration that he's returning to the court:
I'M BACK! …just kidding LOL. Trying out social media for the first time and sharing my day with you. Ready? #MJTakeover

— Charlotte Hornets (@hornets) October 28, 2014
That "I'm back" statement isn't a reference to "The Terminator" (although if you're too young to remember Jordan's return to the NBA, you're definitely too young to remember that film from 1984).
MJ famously used that phrase in 1995 when he came back to the Chicago Bulls after an attempt at a baseball career. For the record, Jordan proceeded to lead the team to three more titles, consecutively.
Jordan is 51 years old now, so we're pretty certain he was indeed "just kidding" (even though you never know for sure with him).
But the kidding around didn't stop there. 
Jordan took a selfie to prove the legitimacy of his Twitter takeover:
He posted a photo of his breathtaking sneaker collection:
He proved he was "hip" and "with it," partaking in the photobomb trend that was perfected by the Miami Heat last season -- and then retweeting the proof:
He poked fun at his players for failing to keep the new facilities as tidy as he'd like:
Heck, Jordan even took time to fire back at athletes in other sports who were ribbing him:
Ouch! We felt that burn through the Interwebs, Keegan.
The only question remaining is where the boss will decide to take in the Bucks-Hornets game Wednesday:
Well, that and whether Jordan's tweets are better than Kobe's.
(Hat tip to FTW for the story)
---
---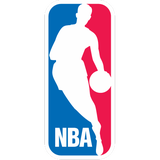 Get more from National Basketball Association
Follow your favorites to get information about games, news and more
---