National Basketball Association
National Basketball Association
Magic-Pelicans Preview
Published
Oct. 27, 2014 6:09 p.m. ET

Among rebuilding teams in the NBA, the New Orleans Pelicans are in an enviable position.
They're the only team with Anthony Davis.
Davis looks to build on his fantastic sophomore campaign as the Pelicans host the Orlando Magic on Tuesday night to open the season.
Davis averaged team highs of 20.8 points, 10.0 rebounds and 2.8 blocks last season for New Orleans (34-48) and continued his exceptional play representing the United States this summer in the 2014 FIBA World Cup, contributing a team-high 2.1 blocks per game.
"I got better, not just as a player, but as a person," Davis told NBA.com about his experiences in the World Cup. "Hanging around those (players) and the coaches, you're going to get better, regardless if you're playing or not."
Davis' growth will be the focal point of a New Orleans team seeking its first winning season since 2010-11.
The Pelicans improved their depth by adding center Omer Asik in a trade with Houston. They also signed 12-year veteran John Salmons.
New Orleans' biggest additions, however, may have come from the training room. Ryan Anderson and Jrue Holiday are fully healthy after they missed a combined 108 games last season, and Eric Gordon - who averaged 15.4 points and 3.3 assists in 64 games last season - claims to have regained his explosiveness after he underwent arthroscopic knee surgery this offseason.
"We're a pretty dangerous team when we're all healthy," Gordon said. "We have so many guys that can score, so many dynamic playmakers. When you have all those working and clicking at the same time and the chemistry's there, we can be as good as anybody."
Anderson averaged a career-best 19.8 points and shot 40.9 percent from 3-point range before suffering a neck injury that forced him to miss the season's final 52 games. Holiday, who played his final game Jan. 8, averaged 14.3 points and 7.9 assists.
Davis, Anderson, Holiday and Gordon played only 12 games together last season, and the Pelicans went 7-5.
The rejuvenated Pelicans get to showcase their full roster against a team Davis thrashed last season. The Magic (23-59) managed to split the season series despite the Pelicans big man averaging 24.0 points, 18.0 rebounds and 5.0 blocks in the two meetings.
On Tuesday, Davis will face off with Orlando's top draft choice, Aaron Gordon, who knows all-too-well the challenge in front of him.
"He's a great shot-blocker and a great athlete, he gets off the floor quick, he has long arms and he's tall," Gordon said of Davis to NBA.com. "But that's not going to make me do anything differently.
"All it's going to make me attack harder and want to go through his chest.''
Gordon, who the Magic selected with the fourth overall pick in this summer's draft, joins a new-look roster for Orlando that will be missing Rookie of the Year runner-up Victor Oladipo. The guard, who averaged 14.8 points, 4.1 assists and 1.6 steals, had surgery after suffering a facial fracture in practice last week and is expected to be sidelined until late November.
Arron Afflalo (18.2 ppg), Jameer Nelson (12.1) and Glen Davis all joined other teams this offseason, so the offensive burden will fall on veteran newcomers Ben Gordon, Luke Ridnour and Willie Green, as well as 10th overall pick Elfrid Payton. The Magic's top free agent acquisition - forward Channing Frye (11.1 ppg, 5.1 rpg) - is also out due to a sprained MCL.
''We feel good about the team, and we like the direction we're headed in," general manager Rob Hennigan said. "And we certainly have the guys on the team for a reason, because we feel like all of them do a little something different. When you combine all of that I think we have the makings to be a pretty good team.''
The Pelicans hold a 15-12 all-time series lead over the Magic and have won six of the last eight meetings.
---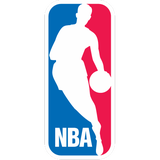 Get more from National Basketball Association
Follow your favorites to get information about games, news and more
---