LeBron James gave himself an 'F' after barely missing triple-double
December 30, 2016

LeBron James finished two rebounds shy of a triple-double on Thursday night in a 124-118 win over the Boston Celtics, but he wasn't happy with his performance.

The Cleveland Cavaliers star, who turns 32 today, was pretty blunt in discussing his play afterward, saying he'd have given himself a grade of "F" and vowing to do better in the future.

Despite finishing with 23 points, 11 assists and eight rebounds, James was frustrated with his play -- notably his season-high-tying mark of eight turnovers.

"I think I was horrible tonight. In every facet of the game, I was just pretty bad and it's unacceptable. I can't do that if I want to help this team get to where we want to get to. So, if there was a report card, I'd give myself a 'F' for tonight's performance. I just got to be better."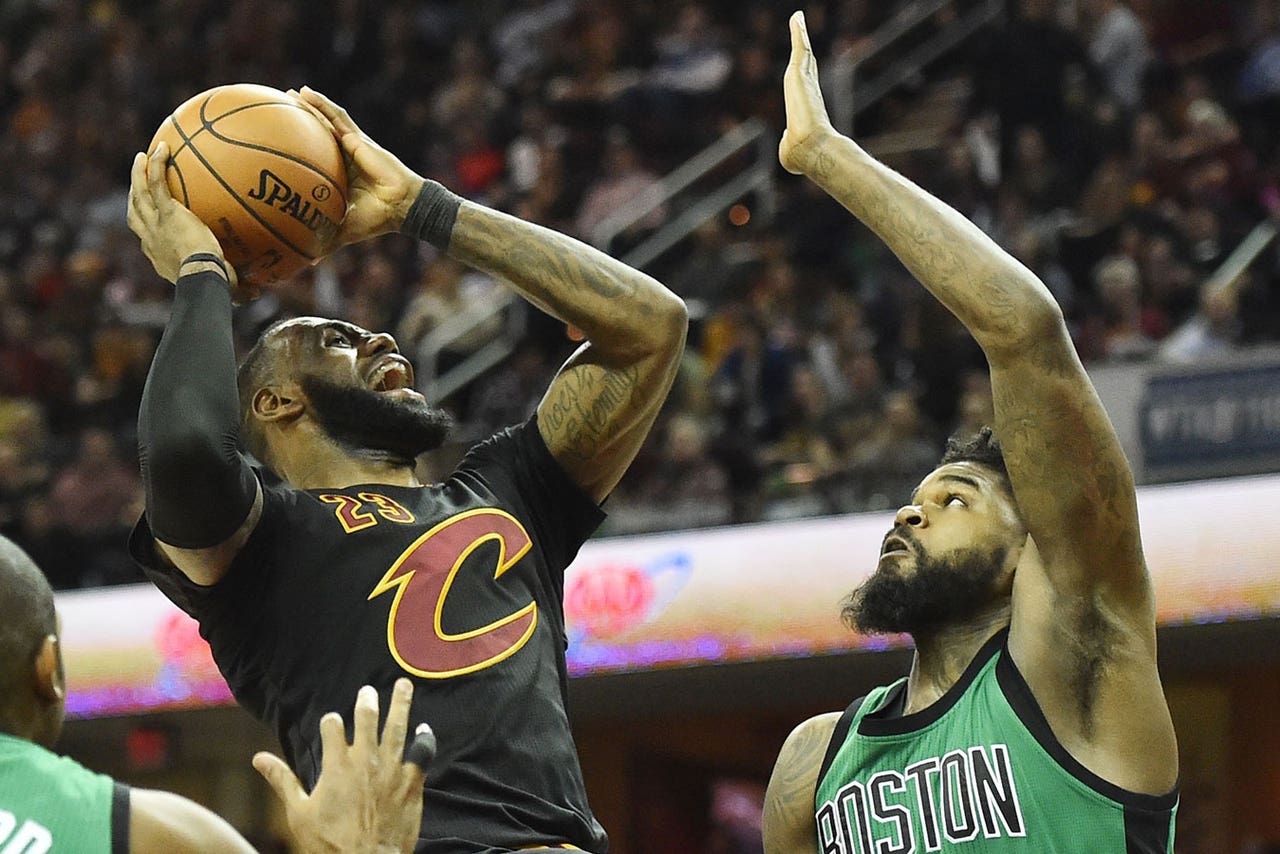 He wasn't finished.

"My concentration at different parts of the game (was off). I had eight turnovers and some of them were just ... just plain stupid turnovers, especially the one that Avery Bradley got in the backcourt. I was just not concentrating on the game so it's not always about the statistics or not. It's about how I go out and I approach the game. So, I was happy that I got two All-Stars alongside me and I was able to carry us to a win."

He continued to chide his own concentration and mental lapses during the game. Who knows, maybe it's a case of pre-birthday jitters.

Either way, teammate Kyrie Irving and coach Tyronn Lue didn't seem too concerned.

Lue said James spoke to his teammates after the game and took full responsibility for his part in the Celtics' near-comeback.

Irving put it all in perspective, as noted in the Cleveland Plain Dealer:

"That guy is so special. He gives himself an F and he still ends up with 23, 8 and 11," Irving said. "I mean, I understood just from the amount of expectations that he puts on himself every single night. He took full accountability just like anyone else in this locker room would, but as the leader of this team, we command a lot from him. He understands that, he wants it, he thrives in that and I think it's good. That's what makes the greats great right there, just taking accountability and then moving forward. Said what he had to say in front of the team and then we move on."


Happy birthday, LeBron. We look forward to seeing your "A" game soon.


---
---