National Basketball Association
National Basketball Association
Lakers welcome Steve Nash to LA
Published
Jul. 11, 2012 1:00 a.m. ET

Steve Nash knew the scene was more than a bit surreal when he stood in the Los Angeles Lakers' training complex, grinning and holding up a gold No. 10 jersey with his name on the back.
"Being here right now is something I never foresaw," Nash said Wednesday. "That (jersey) was a major hurdle for me just to get over visually as a player."
The two-time MVP will get used to it. After spending the past 16 years trying to beat LA in Phoenix and Dallas, Nash is switching teams to chase NBA titles alongside Kobe Bryant.
The Lakers formally welcomed Nash on Wednesday, a week after reaching a deal to get the superstar point guard from the Suns. After several days to get used to these developments, the 38-year-old Nash is eager to open another chapter in his remarkable career — a chapter that will extend to at least 2015 under his new three-year, $27 million contract.
"It's a franchise that I think everybody would dream of playing for," Nash said, evincing his usual sartorial style in a dark-blue pinstriped suit with an open shirt collar and a red pocket square. "It's an exciting project, to say the least. ... I definitely never thought I'd play 19 years in the league, and I feel very fortunate that I have my health and, most importantly, have the desire to do it. I still enjoy pushing myself to get better and produce. I don't foresee that changing, and that's the key ingredient."
Nash wasn't the only person still surprised to find him in the Lakers' gym, where Metta World Peace got in a workout shortly before Nash arrived.
Los Angeles general manager Mitch Kupchak thought he had no chance to get Nash when Lakers owner Jim Buss encouraged him to call Nash's agent, Bill Duffy, in the opening minutes of free agency. Kupchak quickly learned his team fit Nash's two criteria as an impending free agent no longer in the Suns' plans: Nash wanted to be near his three children in Phoenix, and he wanted to play for a winner.
"I got to tick all the boxes here," Nash said. "It was definitely difficult. I knew in Phoenix that the Lakers have been the most hated team for 40 years, so I knew there would be a lot of people that wouldn't understand. But I've played a long time in this league, and I feel like I deserve to make a move that's best for me and my family.
"The people I really need not to disappoint are my children, and (I'd rather not) tell them I'm going to go back East and see them three or four times a year than I'm going to be in LA and see them three or four times a month."
With the Lakers, he can also run pick-and-rolls with the fifth-leading scorer in NBA history while feeding two of the league's best 7-footers, whoever they may be by September. Kupchak refused to talk about the Lakers' entry in the Dwight Howard sweepstakes while showing off the prize he already won.
Bryant, Pau Gasol and Andrew Bynum are already salivating at the prospect of seeing Nash every night. The eight-time All-Star already is fifth on the NBA's career list with 9,916 assists, and his incredibly accurate jumper should fill a major Lakers need.
The Lakers' triangle offense under former coach Phil Jackson didn't really require a traditional point guard, but the Lakers' deficiencies in playmaking and perimeter shooting have been obvious for several years. Kupchak's deal to get Chris Paul last December was blocked by commissioner David Stern, but when Nash's geographical desires meshed with Los Angeles' trade exception from shipping out Lamar Odom last year, the Lakers had their man.
"I look at him as somebody that can run the show — the maestro, the conductor, however you want to say it," Kupchak said. "There's certain guys at the top of the list. It just didn't seem possible we would have a shot at a player like that ... but I'll be the first to admit that we have a very attractive franchise in a very exciting city. Players enjoy playing for the Lakers."
The Canadian hero born in South Africa to British parents is one of his sport's most popular athletes worldwide, and his star scarcely waned while the Suns were "pretty mediocre the last couple of years," as Nash described it. He's joining Bryant, another global superstar who inspires more polarizing feelings than the kid who emerged from Santa Clara to become a highly improbable multiple MVP.
Nash has played with big names before, from Dirk Nowitzki to Shaquille O'Neal. He said he hopes playing in Bryant's backcourt will allow him to "(take) some pressure off Kobe."
"He's had to take on so much that it would be nice for him to get a few easy baskets, not have to expend so much energy," Nash added. "Hopefully I can spread the floor a little bit with my shooting ability, give Andrew and Pau a little more room to roam."
Kupchak said the Lakers aren't done making moves this summer, and he planned to talk with Duffy, who also represents big man Jordan Hill. There's also the possibility of pursuing veteran Grant Hill, who has said he's considering joining Nash in the move west from Phoenix to Los Angeles.
Grant Hill would have to get used to the sight of his point guard in a No. 10 jersey, since the Lakers retired his traditional No. 13 in honor of a guy named Wilt.
But Nash is a lifelong soccer addict whose first word was "goal," and he said he chose No. 10 to honor Glenn Hoddle, Zinedine Zidane and other playmakers who wore the number. Everything might be new for Nash in Los Angeles, but even at this late date in a career that started in 1996 — the same season as Bryant — he's eager for the challenge.
"I look forward to learning all these personalities and making them work together," Nash said. "And I'm sure I'll make friends."
---
---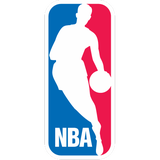 Get more from National Basketball Association
Follow your favorites to get information about games, news and more
---