Sacramento Kings
Sacramento Kings
Kings host Pacers before hitting road for eight games (Jan 18, 2017)
Published
Jan. 17, 2017 9:29 p.m. ET

SACRAMENTO, Calif. -- The Sacramento Kings are about to head out on the road again. A two-week run of home games that offered a chance to establish themselves as permanent participants in a playoff race ends Wednesday night when they host the Indiana Pacers.
Six games down, only one victory.
And yet, the Kings actually enter the homestand finale at the Golden 1 Center only a half-game worse off in their quest to finish among the top eight in the Western Conference than when it started.
What does that say exactly?
"We're not a good team right now," Kings forward Matt Barnes said. "Plain and simple."
Barnes spoke to reporters after Sacramento dropped a 122-118 decision to the Oklahoma City Thunder on Sunday, a loss aided by his untimely technical foul late in the contest but ultimately set in motion by another terrible start. The Kings (16-24) have trailed by double digits in the first half of all but one of their five losses during the homestand.
Against Indiana (21-19), they'll face a team with the opposite problem. The Pacers struggle to close games, a personality trait brought back into focus in a 98-95 home victory over the New Orleans Pelicans on Monday.
Indiana also struggles on the road, toting a 5-14 mark into the contest. This game marks the start of a three-game Western Conference trip.
The Kings get their own lengthy trip -- eight games over 12 days -- after this one, their latest chance to handle the kind of business at home that aspiring playoff teams usually handle.
"We have what it takes, but we're undisciplined, not consistent and lose focus too much," Barnes said. "We just don't pay attention to the detail, and it always comes back and bites us."
Despite the early deficits, the Kings didn't lose any of their recent home games by more than 12 points, and two of the losses were by five points or fewer. In all but a 117-106 loss to the Golden State Warriors on Jan. 8 -- a game Sacramento led by 14 points in the first half -- the Kings had a chance to win each game of the homestand.
Sacramento's depth will be tested, with forward Omri Casspi expected to miss 1-to-2 weeks after straining a tendon in his right foot during practice Monday, the team said.
The Pacers won six of their past seven and can move three games above .500 for the first time with a victory. But their latest win didn't have a great ending. Indiana missed four free throws and had three turnovers in the final seven minutes.
"You won't win many games like that," Pacers coach Nate McMillan told the Indianapolis Star. "This type of play isn't going to get it done."
Guard Jeff Teague (15.6 points, 8.0 rebounds) fell two rebounds shy of his first career triple-double, his fourth flirtation with one in the past month. He and Paul George (22.2 points per game) are the pacesetters for an Indiana offense that has shot at least 50 percent in five of its past six games, and Teague's improvement on the glass has been a welcome development for a team that's 24th among 30 NBA teams in rebounding.
"We're got to get some consistency," Teague told reporters after the game. "We've got to find a way."
Guard Rodney Stuckey, out a month with a hamstring injury, is healing, but McMillan said he will not play on the road trip.
---
---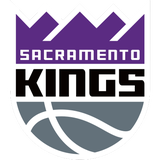 Get more from Sacramento Kings
Follow your favorites to get information about games, news and more
---