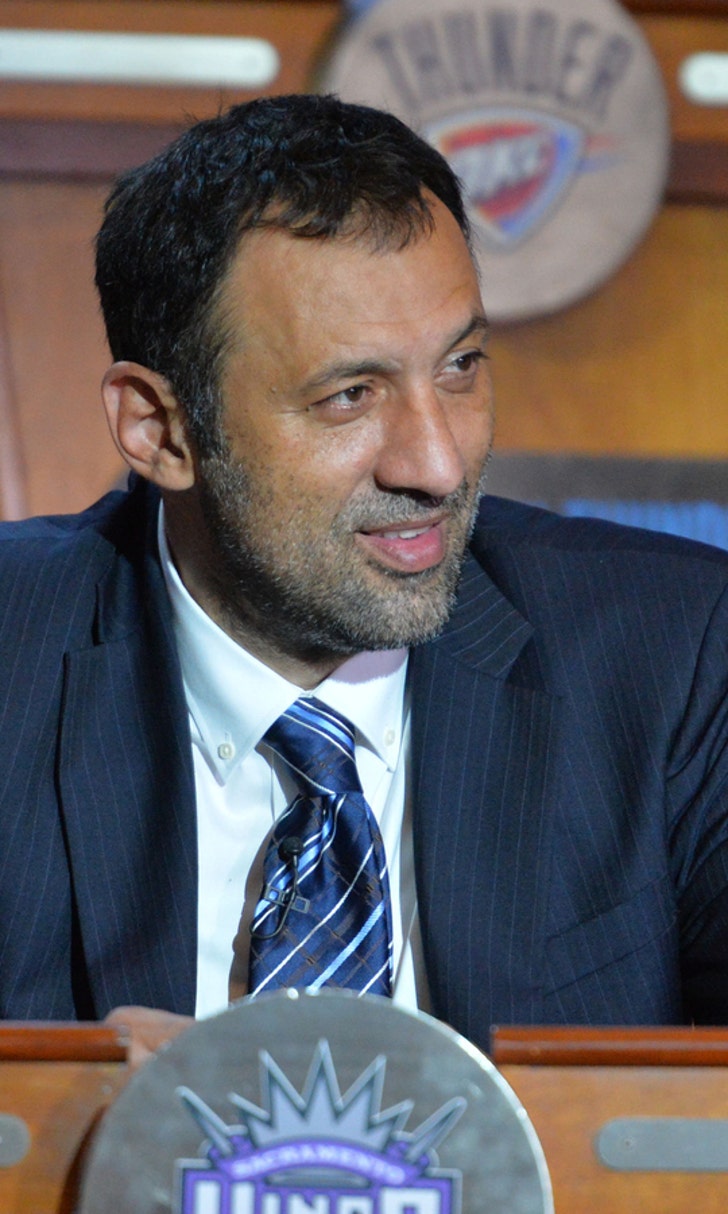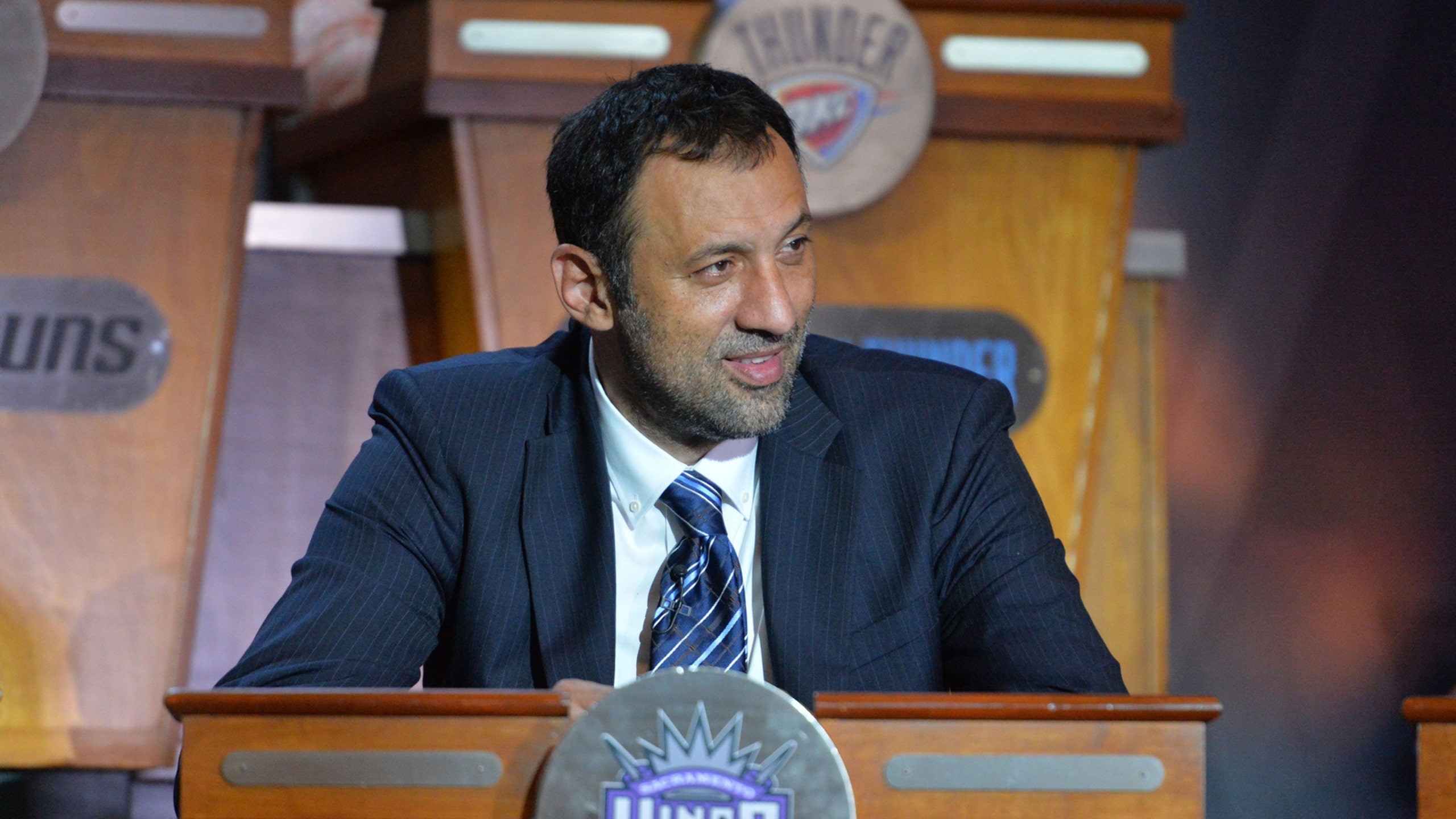 Kings hope Divac's offseason moves fill numerous holes
BY foxsports • October 16, 2015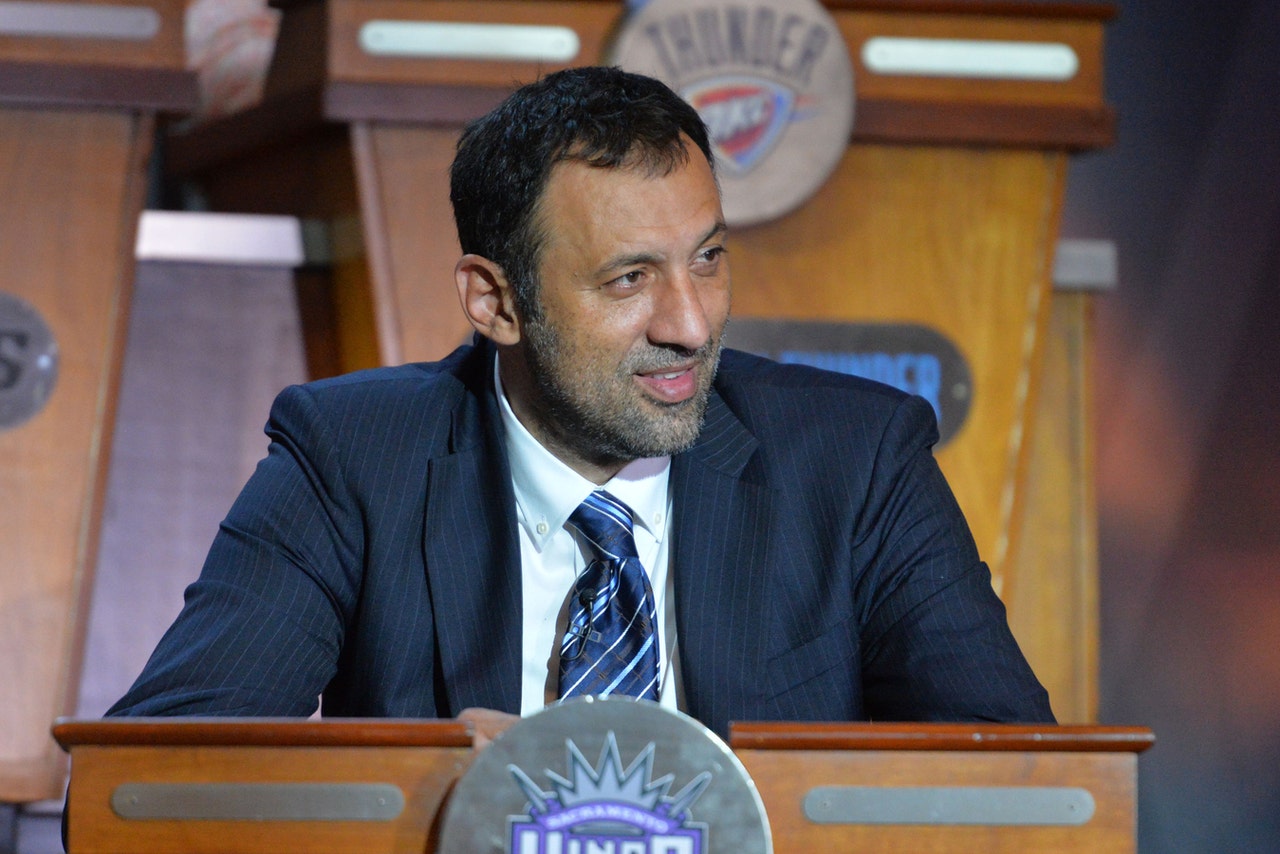 SACRAMENTO, Calif. (AP) Soon after Vlade Divac took over the front office of the Sacramento Kings, he sat down in coach George Karl's office to figure out what the franchise needed to end a long stretch of ineptitude.
Karl had just three names written on a board - DeMarcus Cousins, Rudy Gay and Ben McLemore - signifying the players he felt were building blocks. Everything else was empty.
''He said, `Vlade you have to fill in,''' Divac recalled. ''So I hope I filled those holes and I'm confident he's going to make it happen. We have a lot of talent, a deep team.''
Divac signed free agents Rajon Rondo, Kosta Koufos, Marco Belinelli and Caron Butler, and drafted big man Willie Cauley-Stein. The Kings hope those additions around All-Star center Cousins will help end the second longest playoff drought in the NBA.
After making eight straight playoff berths under Rick Adelman, the Kings haven't come close to the postseason the past nine seasons. Sacramento hasn't even reached the 30-win mark since 2007-08.
''We made a lot of changes but I think it's for the better,'' Cousins said. ''We have a lot of talent in front of us this year and we've got a chance to make some noise.''
The biggest addition is Rondo, the former NBA champion point guard in Boston who wore out his welcome in recent years with the Celtics and Dallas. That allowed the Kings to sign him to a one-year deal in hopes that a change in scenery improves Rondo's attitude.
Rondo was traded from Boston to Dallas last season and clashed with coach Rick Carlisle, leading to a suspension and playoff benching.
''This year is different because I get to start from the beginning and I get to have a camp with this team and learn from my mistakes in the past,'' Rondo said.
Here are some things to watch this season for the Kings:
CUZ AND COACH: The start of the summer was a bit of a soap opera with talk of a rift between Cousins and Karl. Karl reportedly wanted to deal Cousins but Divac and owner Vivek Ranadive overruled him and decided to keep the franchise big man. Cousins is coming off the best season of his career with career highs in points (24.1), rebounds (12.7), assists (3.6) and blocked shots (1.76). The two say they have hashed out any differences but the relationship will be one to watch.
''At the end of the day it's about winning games,'' Cousins said. ''That's one thing me and him can agree on. We want to win. That's our goal. That's all that really matters.''
DOUBLE POINT GUARDS: The Kings have depth at point guard with Rondo and Darren Collison proven players at the position. While neither is a dependable outside shooter and both like to play with the ball in their hands, Karl has talked about using them on the floor together at times in a move that could help increase the tempo.
''I don't think they'll get in each other's way at all,'' Gay said. ''They do two different things and I think they'll complement each other.''
OUTSIDE SHOOTING: Sacramento has made the second fewest 3-pointers in the league the past two years, ahead of only inside-dominated Memphis. That's why the Kings signed Belinelli, a 39 percent shooter from 3-point range who can provide floor spacing to open drives for Rondo and the post for Cousins. Butler is also a proven 3-point shooter.
DEFEND THE RIM: The Kings have been a poor defensive team for years, lacking a shot blocker in the middle and strong on-the-ball defenders on the perimeter. Rondo should provide a boost against quick point guards and the Kings hope Cauley-Stein quickly develops into a force in the middle. He was viewed as the top defensive big man in the draft and was picked sixth overall despite his lack of a refined offensive game because of his ability as a shot blocker and pick-and-roll defender.
MOVING ON UP: The Kings will play their final season at Sleep Train Arena, which opened in 1988 and was host to some memorable games when Sacramento was a title contender in the early 2000s. The Kings will move to a downtown arena next season and would like to enter their new home on an upswing.
---
---